Swift in her latest "Making of a Song" episode (via Youtube)
Taylor Swift is #blessed in many ways: She's got a great voice, insane song writing skills, and, to quote her new hit single, she's "Gorgeous." She is not, however, blessed in the dance department. But that doesn't stop her from busting out the occasional dance move. In fact, Swift likes to playfully show off her less-than-stellar dancing, be it in her music videos (hello, "Shake It Off") or at music award shows. So we weren't surprised when during the latest episode of her "Making of a Song" series for AT&T, she unveiled a new endearingly awkward maneuver, which she's dubbed the "dolphin body roll"—and it practically had friend and producer Jack Antonoff rolling on the floor!🤣
Keep reading...
Show less
As a Valentine's Day special event last week, the Philadelphia Dance Center invited aspiring ballerinas' dads to take class. The results were, predictably, ridiculously funny—and totally endearing.
So very many creative variations on a piqué turn:
Tchaikovsky's "Waltz of the [Dads]":
You GUYS. The tutus! I just can't. It's too amazing.
It's also worth pointing out that PDC invited moms to take a hip hop class last week, too—and, uh, they kinda killed it. Werk it, moms!
How do you think your parents would do in your dance classes? Let us know in the comments!
Around here, we can't get enough of Taylor Swift's "Shake It Off" video. And as if we needed another reason to keep the song on repeat, the Broadway cast of Mamma Mia! just gave us one.
Not only are the Mamma Mia! triple-threats super-hilarious, the video gives us an exclusive backstage tour of the show's Broadway theater. We're taken through the stage door into the dressing rooms, quick-change areas, the orchestra pit—and even a rehearsal space where some of the show's dancers work it for a fabulous dance break! Check it out below—the goofiness will totally make your day!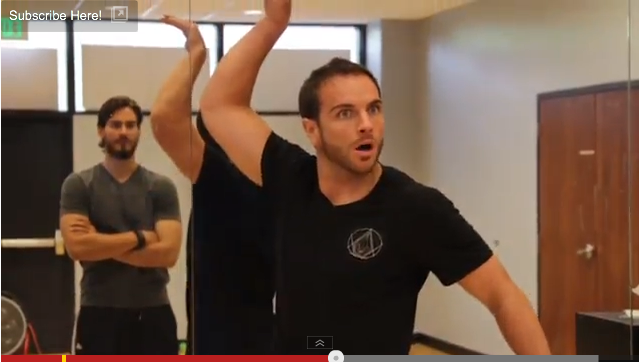 In need of a new laugh-out-loud YouTube series to keep you entertained for hours? Enter, Kid Snippets. This series of videos have been making the rounds online for a few months now, and they're amazingly hilarious!
How it works: Little kids talk about stuff, then grownups act out a scene to their voices. Scenarios range from eating lunch to playing basketball to going on a first date. Not surprisingly, my favorite episode is "Dance Class," which involves a ballet teacher giving instructions to a reluctant student.
Why it's hilarious: the epic debate over what's more awesome than a pirouette, the creation of new ballet "The Nut Swan" (that apparently involves Kung-Fu) and so much more! See for yourself:
You're welcome.
Proposal flash mobs are so last year… The coolest new wedding trend is clearly dancing through your honeymoon. No, Larry and Abbey Plawecki are not trained dancers, but that didn't stop these newlyweds from busting a move all across Europe, creating a fun and hilarious video montage for their families. And they weren't messing around. The number of countries they visited in 18 days (6!) was almost as impressive as the number of dance styles they pulled off. Here are a few of my favorites:
"The Lawnmower" in Monterosso, Italy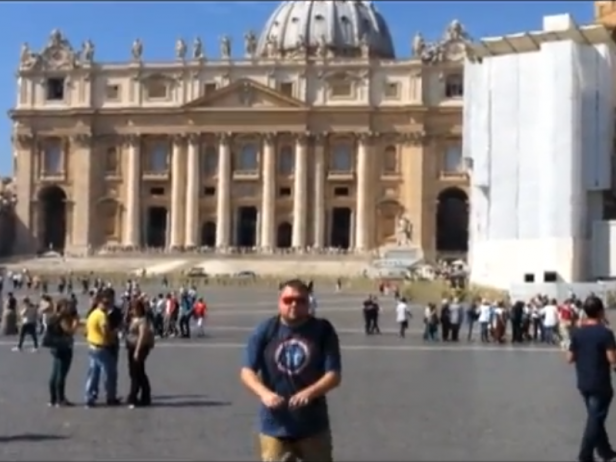 "Thriller" in Pisa, Italy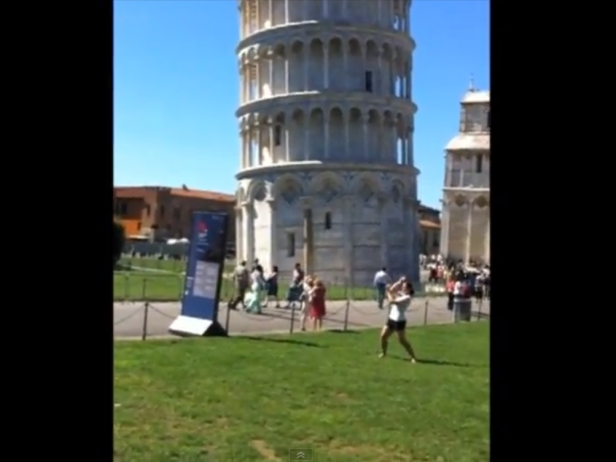 "The Macarena" in Paris, France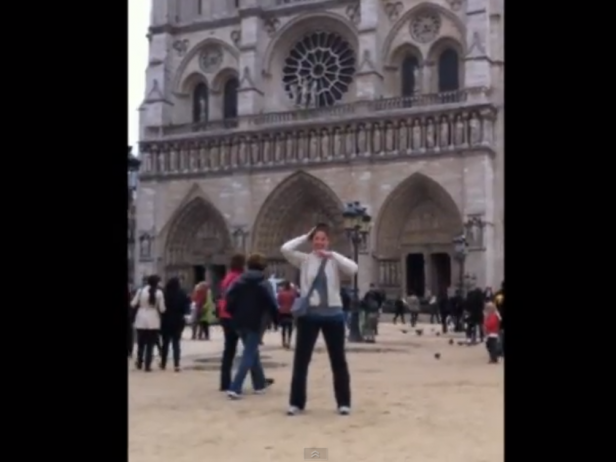 Ballet in London, England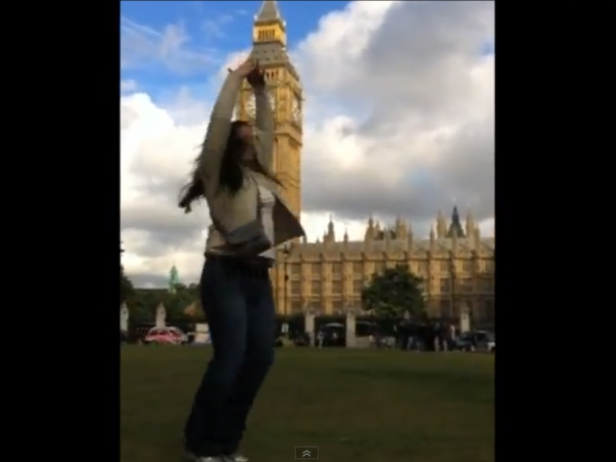 "Call Me Maybe" in The Netherlands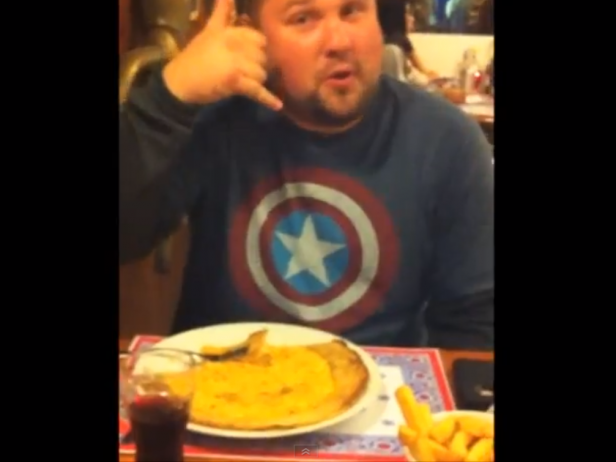 "Superman" in Munich, Germany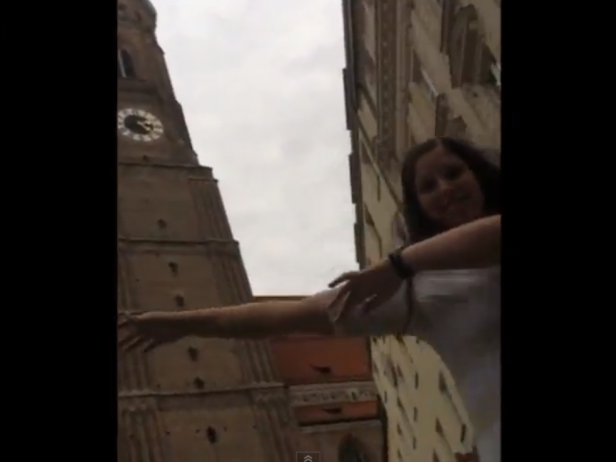 "The Running Man" in Dublin, Ireland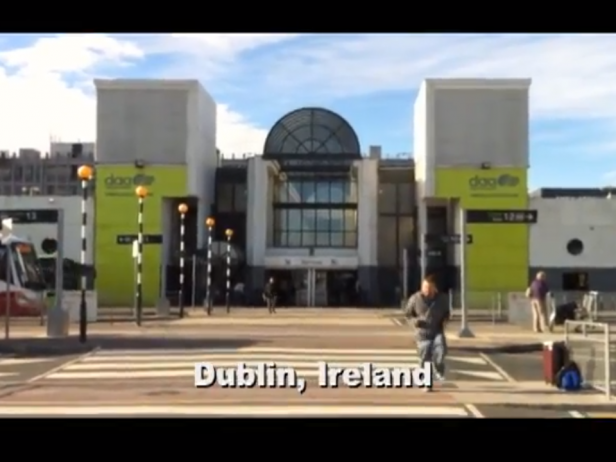 After watching their honeymoon antics, I just really want to be friends with these people. Check out the full video here, and get ready to laugh and dance along:
Few things excite us more in the Dance Spirit office than Newsies on Broadway. Seriously, we're obsessed. Which was why our day in Brooklyn shooting four of the Newsies dancers for DS's July/August cover story was one of the best days ever! Sure, it was freezing, but the boys found some pretty creative ways to stay warm. (An impromptu ballet barre on that fence? Let's do it! A warm cookie from that bakery? On it!) Plus, their stories from backstage (including some clever pranks) kept us laughing for hours. Sad you couldn't be there with us? Well, you don't have to be, because we captured it in an exclusive behind-the-scenes video!
Click here to read all about Alex Wong, Aaron Albano, Ephraim Sykes and Ryan Steele. Then, click on the image below to see their awesome antics caught on tape: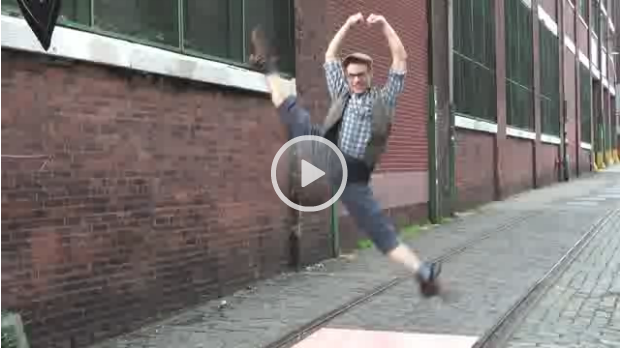 Get Dance Spirit in your inbox