Mar. 13, 2014 04:23PM EST
No...this is not another post about the Pharrell Williams "Happy" Dance explosion. (Although have you seen this new Star Wars version?! OK...we promise we're done now.)
Instead, we're talking about our favorite happy couple doing a happy dance to a song called "Happy," that's not Pharrell Williams' "Happy."
Feeling happy yet?
OK, but real talk guys: Keone and Mari Madrid's new Urban Dance Camp video to "Happy" by C2C is actually insane. I mean, we know these two are superhuman, but this video is just so fast, so intricate, so synchronized, so playful, so... ahh! Just watch it:
Happy Thursday!
Mar. 03, 2014 06:21PM EST
Before we get to the highlight of last night's Academy Awards, we need to say: Congrats to Idina Menzel and the writers of "Let It Go"—this year's Best Original Song.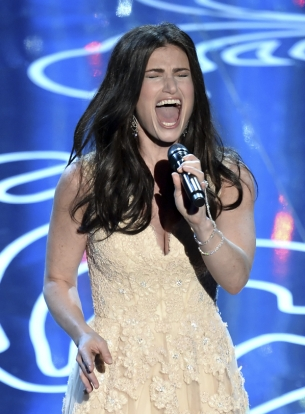 Sing it, Idina. (photo by Kevin Winter/Getty Images)
But honestly, we really just want to talk about "Happy," which was also a nominated for Best Original Song.
Full disclosure: We realize we've been a little bit obsessed with Pharrell Williams' hit song lately. We just can't help but get behind a song that's encouraging people everywhere to dance.
And Williams' performance at the Oscars last night did not disappoint. From a stage filled with talented performers of all ages (shout out to Comfort Fedoke!) to the movie stars themselves—everyone was doing the "Happy" dance.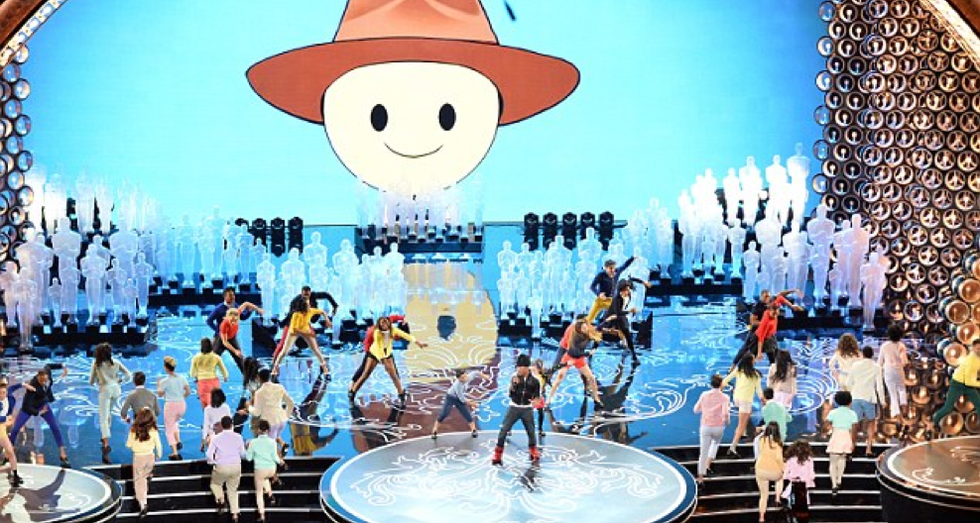 (Photo by Getty Images)
But the highlight of the performance had to be when Williams hopped off the stage to dance with three of Hollywood's brightest—Lupita Nyong'o, Meryl Streep and Amy Adams. And dang, did they show their stuff.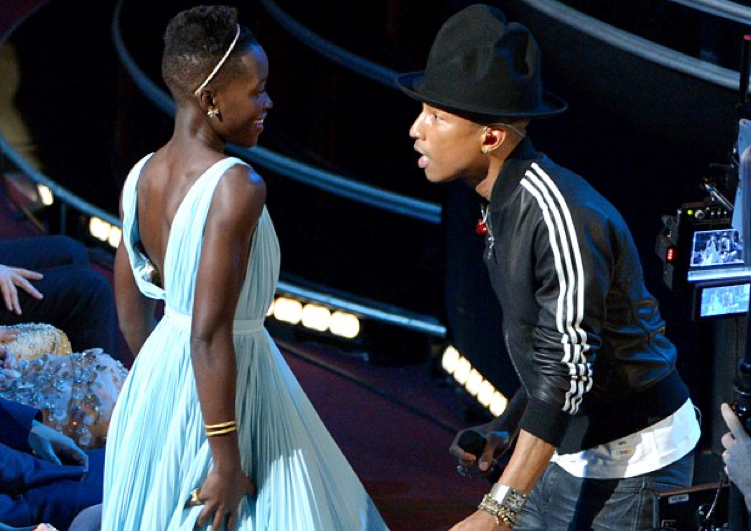 Lupita Nyong'o—Best Supporting Actress, best dressed and best danced. (Photo by Getty Images)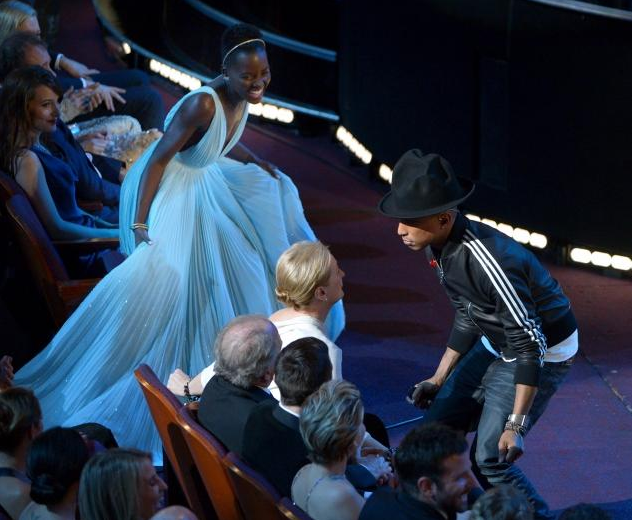 Who knew the 18-Academy-Award-nominated actress knew how to shimmy? (Photo by John Shearer/John Shearer/Invision/AP)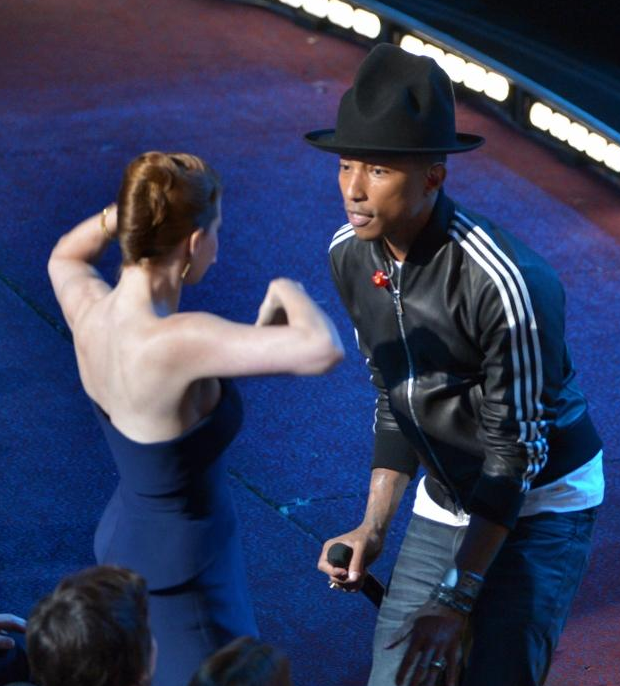 Bold moves, Amy Adams, bold moves. (Photo by John Shearer/John Shearer/Invision/AP)
Missed last night's performance? Catch the entire video here:
Have a very "Happy" Monday!
Feb. 15, 2014 12:00PM EST
We'll admit it: We're still jamming out to Pharrell William's "Happy." We've been hooked ever since he released that 24-hour music video.
It just feels so GOOD!
Well, it turns out we're not the only ones still doing the "Happy" dance. In fact, there's a viral trend emerging that's making this song more popular than ever. Individuals from across the globe are making their own (much shorter) "Happy" videos to celebrate whatever place they call home. These videos take the form: "Happy (We Are from [insert country, city, region, school, etc. here])."
It all started with "Happy (We Are from Paris)":
But there's also Moscow:
London:
Tokyo:
Kairouan (Tunisia):
The Bahamas:
Seriously...we could go on forever with these things. But instead, we're gonna go brainstorm for our own video: "Happy (We Are from Dance Spirit)." Has a nice ring to it, no?
Have a very "Happy" Saturday!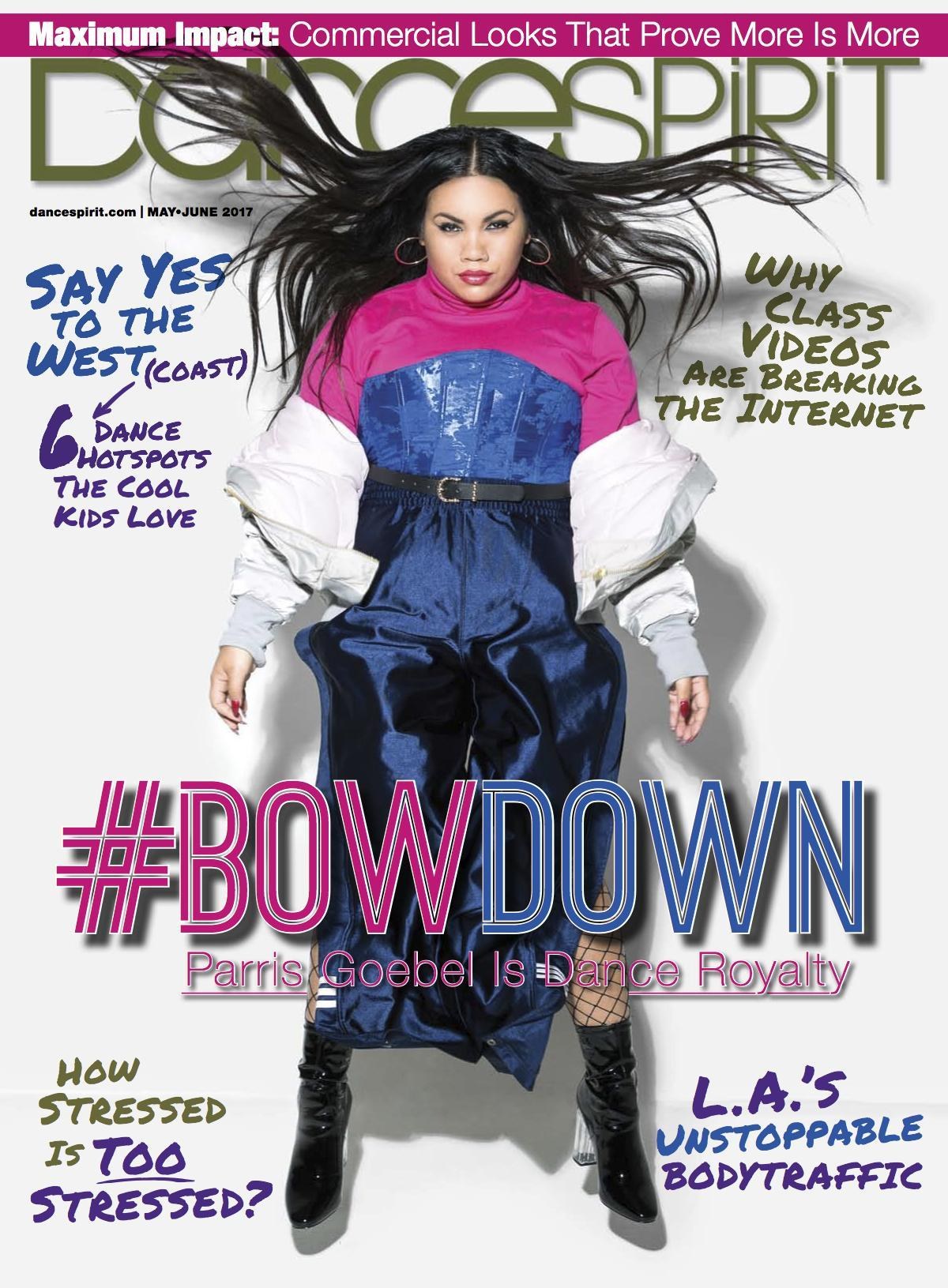 Get
Dance Spirit
in your inbox
Featured College Dance Program