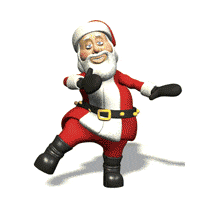 Get it, Santa. (via netanimations.net)
We wish you a merry Christmas, a happy belated-Hanukkah and a joyous early-Kwanzaa! If you're celebrating today, we hope you've had a magical morning—filled with hot cocoa, holiday carols, bear hugs and Santa surprises.
While old Kris Kringle may be through making his rounds for this year, we've still got a few holiday hopes and dreams up our sleeves. So in the (dance) spirit of the season, I asked my fellow editors to share their Chrismakwanzika wishes, and this is what they all had to say:
I wish...
"...for more and more people to discover the genius of ballet choreographers like Alexei Ratmansky and Justin Peck...and for more and more women choreographers to experience that same level of success." —Margaret Fuhrer, editor in chief
"...to be a guest judge on 'So You Think You Can Dance' Season 12...and for this movie to actually, finally get made (please, please, please??) and somehow incorporate Ryan Gosling, too." —Jenny Dalzell, managing editor
"...that more companies make it part of their mission to bring regular dance training to under-served communities." —Nicole Loeffler-Gladstone, assistant editor
"...for a chance to see The Nutcracker with my best friend!" —Meggie Hermanson, fashion editor
As for me, I wish that by this time next year, I'll be able to post a video of the DS editors performing an ugly-Christmas-sweater dance routine. Fingers crossed it rivals the smooth moves of these dads from the Sainsbury's Christmas jumper commerical. (Fun fact: Apparently "jumper" is a British word for sweater.)
Start learning your choreo, guys. I call the whacking solo that starts at 0:55!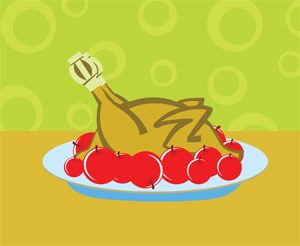 (iStock)
TURKEY DAY TROUBLES?
A four-day weekend of feasting with family is supposed to be an all-around good thing. But if you're a serious dancer, the stress of spending Thanksgiving away from your training regimen might leave you feeling less than thankful for the time off. Luckily, there are plenty of ways to make the most of the holiday, so you'll be ready to hit the studio when you get back from Grandma's. Here are a few easy suggestions. —Helen Hope Rolfe
Turn family time into fitness time! Bring along a beginner-level yoga or Pilates video for the living room TV, and Aunt Sally might just join you in a downward dog.
Corral your cousins for a trip to the playground, or volunteer to take the dog for a brisk walk around the neighborhood. You'll feel helpful and healthy at the same time.
If you choose to give yourself a quick barre indoors, use caution. Chances are you're not used to dancing full-out in rooms crowded with furniture, and ordinary flooring isn't designed to support strenuous exercise. To stay on the safe side, limit jumping and expansive movements (like grands battements and pirouettes).
Relax. If you never give yourself a break, you'll be much more likely to burn out early on in your dance career. Success in any field depends on balancing the hard work with "having a life," so savor this chance to connect with your loved ones and enjoy non-dance pleasures. When Thanksgiving break is over, you'll feel more energized and inspired to dance than ever before.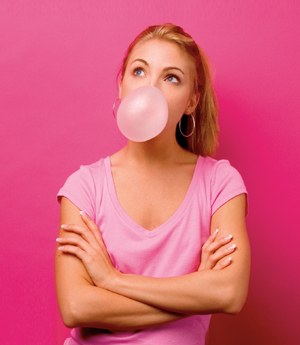 (iStock)
BUBBLICIOUS
Feeling that midday slump (oh, math class)? Pop a piece of gum into your mouth. According to researchers at Cardiff University in the U.K., chewing gum can stimulate your brain and increase alertness—which means it may help you keep your energy up for that 4 pm dance class. —Michael Anne Bailey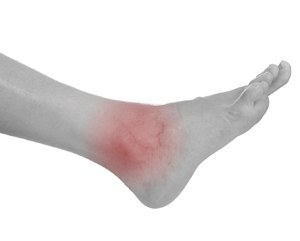 (iStock)
DID YOU KNOW?
Don't take Advil or Motrin right after spraining your ankle. You should wait 48 hours to take an anti-inflammatory drug. That will allow your body's natural swelling and healing process to kick in first. Instead, start with acetaminophen (like Tylenol) to help with the pain. —MAB
TAKE IT EASY
When you're constantly surrounded by mirrors and talented dancers, it can be tough not to be self-critical. But according to a study published in the Journal of Research in Personality, cutting yourself some slack can do wonders for your health (and your dancing!), making you happier, more optimistic and more willing to take personal initiative. —MAB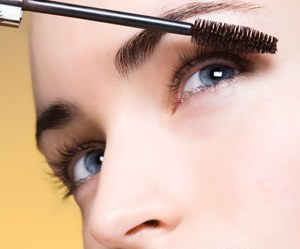 (iStock)
Want flirty, longer-looking lashes? Apply an extra swipe or two of mascara to the outer edges of your lashline. It will make your eyes pop without being too over the top.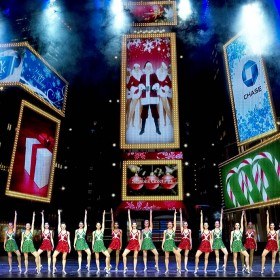 The Radio City Rockettes in "New York at Christmas" (Courtesy MSG Entertainment)
Who says it's too early to start planning for Christmas? Certainly not the Rockettes, because tickets are now officially on sale for one of our favorite holiday celebrations, The Radio City Christmas Spectacular!
And, this just in: This year's show will include a brand-spanking-new number, complete with special effects and spectacularly precise Rockette choreography. Of course, the classic routines—like "Parade of the Wooden Soldiers" and "Let Christmas Shine"—are enough to get us to this breathtaking and fun-for-the-whole-family show year after year.
The Radio City Christmas Spectacular runs from November 8 through December 30 at Radio City Music Hall in NYC. Plan ahead, and get your tickets at radiocitychristmas.com.
The holidays are in full swing, and if you're not quite done with your shopping list, don't worry—we've got you've covered! We scoured the web for presents both you and your dance friends will love. And if you're still stumped, check out our guide to the gifts on every dancer's wishlist. (It features more than 50 fab items!)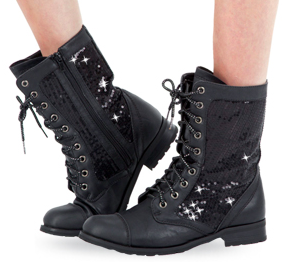 Oh, these Just For Kix boots are supposed to be worn in the studio? Whatever, I'm wearing them out, too! The style is punky, the sequins make 'em flashy and they're comfy enough for hip hop dancing followed by a day of shopping—they are my dream shoes. Plus, we're giving away a pair! —Alison Feller, editor in chief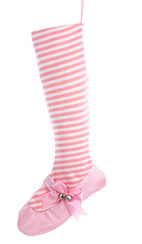 This ballet slipper stocking from Discount Dance Supply may just be the cutest thing I've ever seen. Fill it with dance-themed goodies—and candy!—and it's the perfect gift for any dancer. —Rachel Zar, managing editor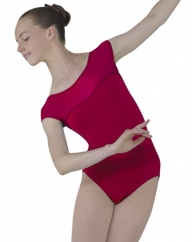 Every time our fashion editor Michael unpacks a box of beautiful new leotards for a Dance Spirit photo shoot, I whine about how leos are so much cooler now than they were when I was dancing. Case in point: This beauty by Bloch, with its cute little braid detail and sheer cap sleeves. My 16-year-old self is drooling. —Margaret Fuhrer, associate editor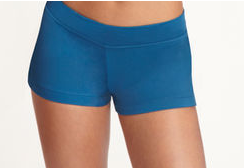 There's nothing better than a great pair of booty shorts, and I'm obsessed with these shorts from Capezio. Between the perfectly stretchy material and thick, low-rise waistband, they're the comfiest booty shorts I own—great for the studio and the gym! —Michael Anne Bailey, assistant/fashion editor
Which gift are you dying to have? Tell us in the comments below!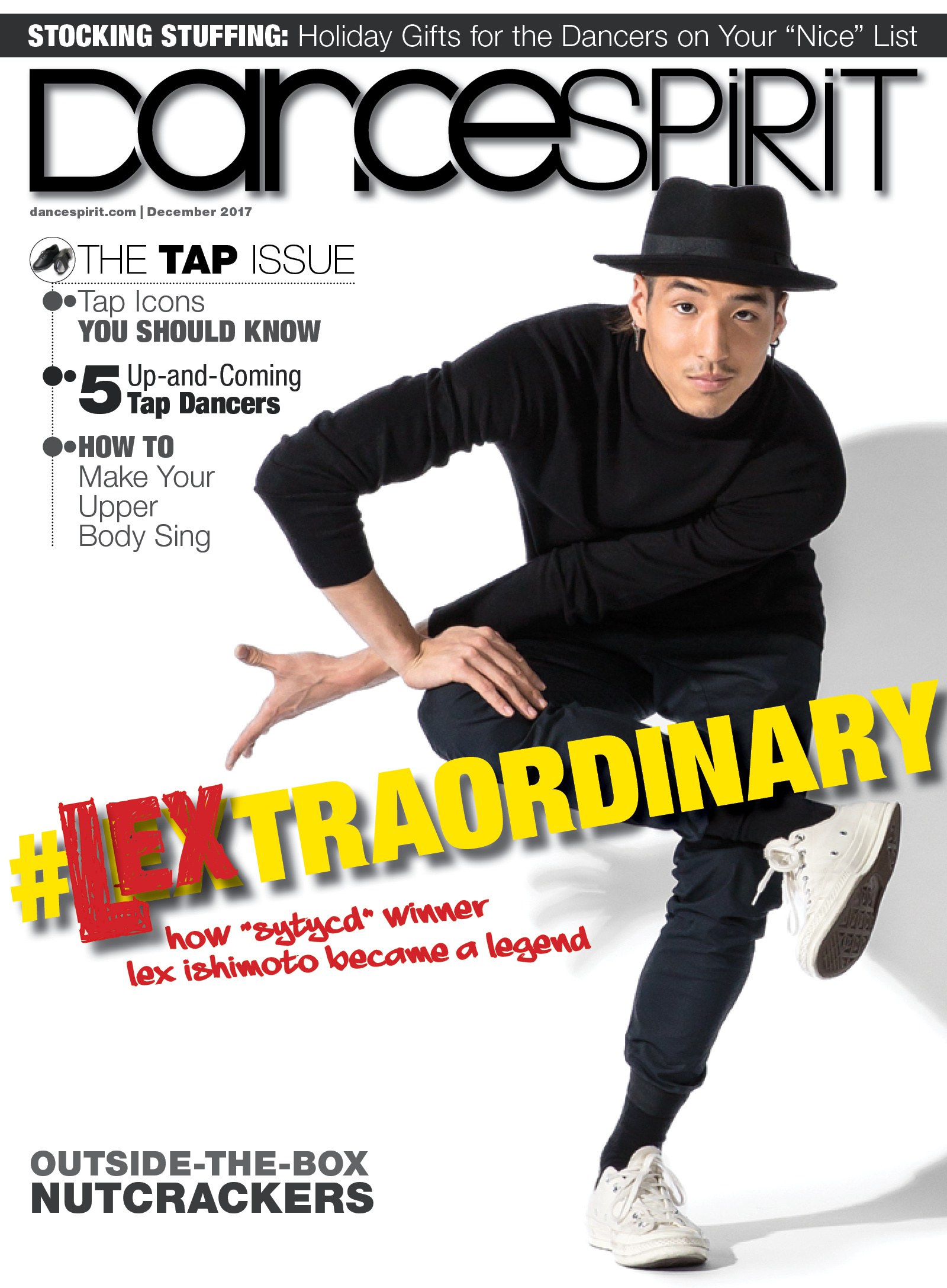 Get Dance Spirit in your inbox