Sep. 14, 2016 10:56PM EST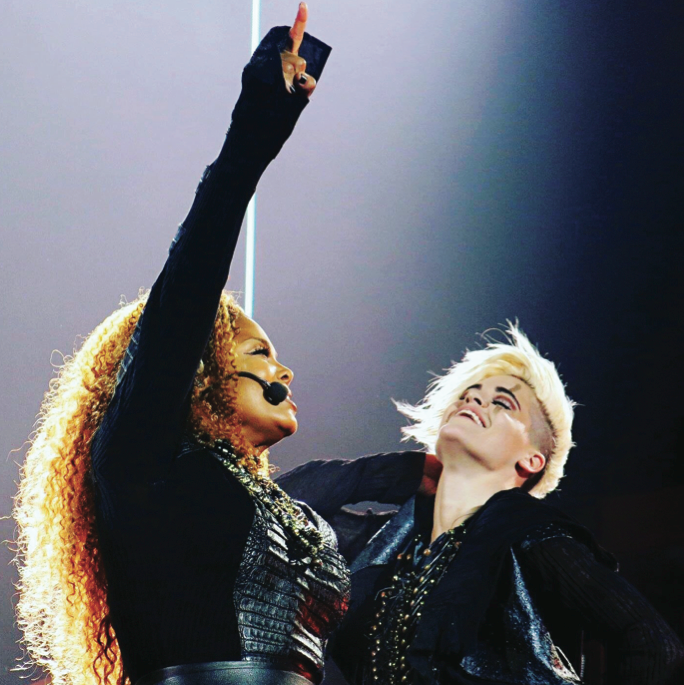 Mishay Petronelli onstage for Janet Jackson's Unbreakable world tour (photo by Solaiman Fazel, courtesy Petronelli)
In 2015, Mishay Petronelli was one of nine dancers to book a spot on Janet Jackson's Unbreakable world tour. After a grueling audition process, the group learned iconic choreography, traveled and performed with one of the greatest pop divas of all time.
"It was my dream job," says Petronelli. "Not only was it crazy to be onstage with Janet, but I also never expected our group to become such a unit, too. We called ourselves the 'J Tribe.' "
When you train so intensively to stand out in a crowd, getting cast as one in a large group can feel like a blow. But, as Petronelli, who's also performed in groups on "Lip Sync Battle" and "Saturday Night Live," will say, the payoffs can be pretty great, too. And while few ensemble gigs seem as glamorous as being a member of the prestigious J Tribe, they all come with a few similarities. For one, being in an ensemble isn't easy: It requires an extraordinary amount of precision, teamwork and stamina. Whether you're backing up Jackson's iconic "Black Cat," working it second from the right in a world-famous kick-line, or shielding Odette in a line of white swans, your presence onstage can mean just as much as the artist's in front. Read on to find out how and why dancing in an ensemble can be so rewarding.
Improve Your Technique
While being one of two dozen Wilis in Act II of Giselle may not seem too challenging, Houston Ballet's Natalie Varnum disagrees: "Don't let standing on the side fool you," she says. "It might look simple, but it requires extreme focus and precision." Corps members might not always get to perform the most virtuosic steps, but that meticulous attention to detail—an exact tilt of the head, or an arm placement on a specific count—can be a boon for a dancer's artistry. "Paying attention to these little things has really refined my dancing," says Varnum, who, as a seven-year corps member, regularly steps into soloist roles. "Having danced as a snowflake in our production of The Nutcracker for so long, I felt like I had an extra edge when I was given the opportunity to finally do Snow Queen," she continues. "The sets, lighting and formations were all familiar, so I was able to focus on performing my new role and getting into character."
Make Connections
Being part of a group can also improve your ability to connect with others onstage. While most roles often require dancers to rely on their peripheral vision to ensure they're in the right spot at the right time, sometimes, says Paul Taylor Dance Company's Sean Mahoney, "it's OK to really look at each other. When we're all dancing together, there's a sense of community onstage—unity. It's less about showmanship and more about what we're doing as a group." This kind of work doesn't go unnoticed: Audiences often recognize and appreciate a group of dancers who can move as one and look like they enjoy doing it. And for a dancer, the opportunity to make those connections can improve partnering and storytelling—all traits that will help in a future soloist role, too.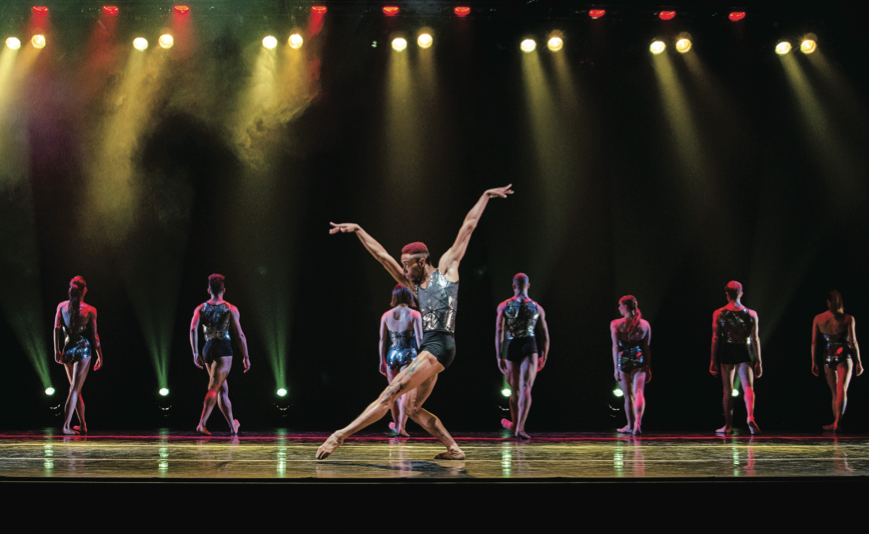 Addison Ector takes center stage in Dwight Rhoden's Strum with Complexions Contemporary Ballet (courtesy Complexions Contemporary Ballet)
Stand Out While Blending In
Dancing in an ensemble doesn't always mean you have to relinquish your artistic individuality. Complexions Contemporary Ballet's Addison Ector loves how the troupe's 15 members have varied dance backgrounds and how that can shine through the choreography. "Sometimes, we have the freedom onstage to smile and let our personalities out, even though we're all doing the same thing," he says.
Petronelli loves the opportunity to learn from her colleagues in an ensemble. Jackson's tour group, for example, was all female, but the dancers shared little else in common. "We were such individuals, and were all able to give something unique," Petronelli says, noting that performing with the crew was a constant source of inspiration. "It made me want to push myself further as an artist."
Build Relationships
Emma Love Suddarth, who joined Pacific Northwest Ballet's corps de ballet in 2009, loves the atmosphere in her theater dressing room. "There's no place like it," she says. "The laughs, the tears. We're all in the same boat and support each other through everything." If a PNB program doesn't require much corps work, the dancers actually miss it, says Suddarth. "It's about the dynamic, that dependability. We spend 90 percent of our time
together, and there's comfort in that." Even if you're ultimately setting your sights on star status, don't diminish the value of a group experience. "Dancing in an ensemble is about learning to function well with other people," says Suddarth. "Embrace it, because you won't get that experience elsewhere."
Apr. 13, 2016 09:32PM EST
Six ballerinas discuss why they love their pointe shoes.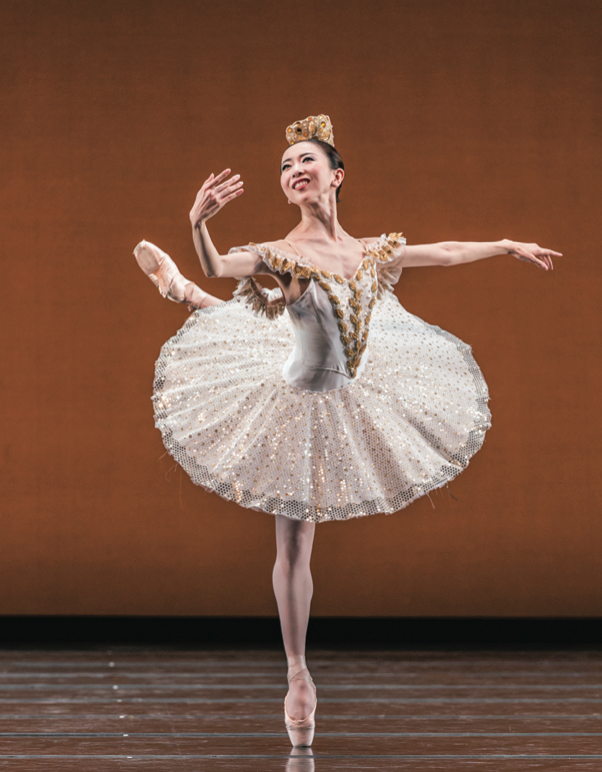 Kajiya in Ben Stevenson's The Nutcracker (Photo by Amitava Sarkar, courtesy Houston Ballet)
Yuriko Kajiya, Principal, Houston Ballet
Foot type: Wide and flat, with long toes
Shoe: Capezio Tiffany
Customizations: "I like my heels and sides to be lower than those of the stock shoes. One of the biggest things Capezio does for me is cut down my shank to almost nothing. I really like how light the shoes feel on my feet."
Kajiya's advice to dancers: "Pointe shoes are like Cinderella slippers—you're always trying to find the style that'll help you dance your best. I'd advise younger dancers not to go with shoes that are too hard in the beginning. They can cause damage to your Achilles tendons if you aren't strong enough."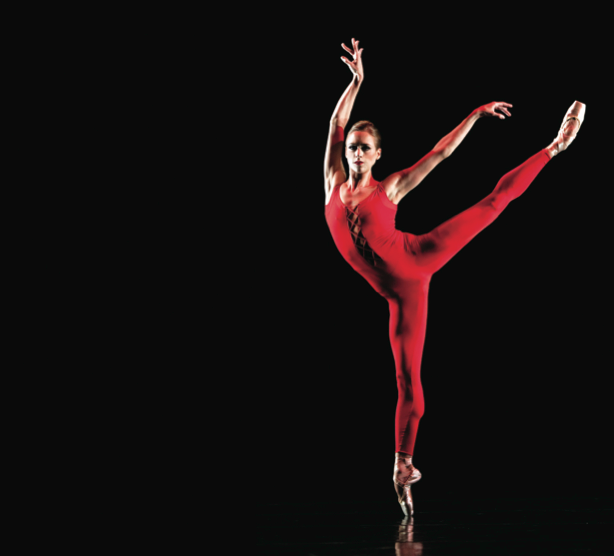 Rausch in Ulysses Dove's Red Angels (Photo by Angela Sterling, courtesy Pacific Northwest Ballet)
Lesley Rausch, Principal, Pacific Northwest Ballet
Foot type: Long and narrow, with very high arches
Shoe: Freed of London "V" maker
Customizations: "I wear wing-blocked shoes and ask them to bang out the bottom
and platform so they're really flat. Freed also three-quarters the shank and makes the vamp and sides to my specifications. A lot of shoes try to make you go over your pointe more, and that just doesn't
work for my ankles."
Rausch's advice to dancers: "Talk to someone who has a foot shape similar to yours, especially if you like the way her shoes look. Find out what she wears and what her tricks are. It's really a matter of trial and error."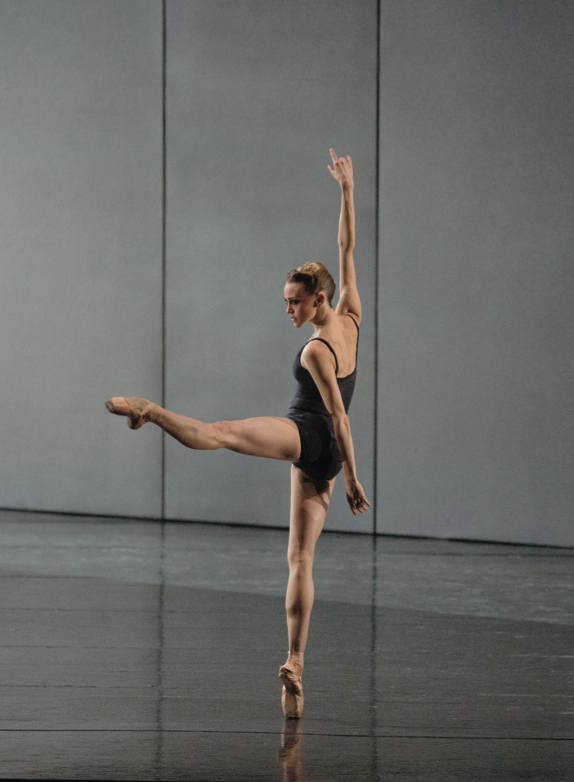 Button in Jose Martinez's Resonance (Photo by Rosalie O'Connor, courtesy Boston Ballet)
Dusty Button, Principal, Boston Ballet
Foot type: Wide at the ball, narrow at the heel
Shoe: Bloch Inc. Jetstream
Customizations: "To accommodate my foot shape, Bloch makes the heel of my shoe much narrower than the base. Because my arch is closer to my heel than the middle of my foot, they remove one of the nails from the bottom so it breaks right where my arch is."
Button's advice to dancers: "Don't just follow what's trendy. I think it's silly when people tell you not to wear a certain brand or type of shoe. Find what actually works for your foot, regardless of anyone else's thoughts or what your favorite dancer wears."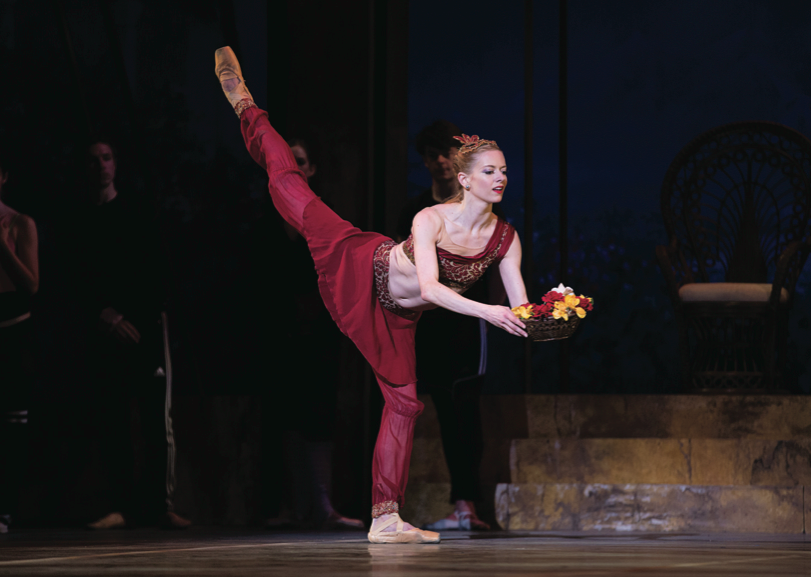 Erickson in La Bayadere (Photo by Rosalie O'Connor, courtesy Pittsburgh Ballet Theatre)
Julia Erickson, Principal, Pittsburgh Ballet Theatre
Foot type: Wide and square, with bunions
Shoe: Gaynor Minden #4 box
Customizations: "I have some of the material cut down on the sides, and the back half of the upper is made with Gaynor Minden's Luxe fabric lining, which prevents the wrinkling that can happen when you point your foot in your shoe. I also have a box liner because I'm kind of in between sizes. I wear both the hard shank and the ExtraFlex shank, depending on the role I'm dancing. These shoes are great, because they really let my metatarsals spread and alleviate the pressure on my bunions."
Erickson's advice to dancers: "Be patient. It takes time to find the shoe that feels like an extension of your body. Wear what makes you feel free to dance the way you want to dance."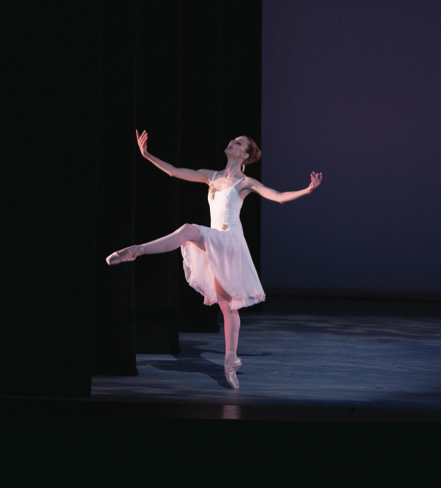 Angelova in Balanchine's Walpurgisnacht Ballet (Photo by Rosalie O'Connor, courtesy The Suzanne Farrell Ballet)
Violeta Angelova, The Suzanne Farrell Ballet
Foot type: Under-pronated with a recovering injury on the fifth metatarsal
Shoe: Sansha Etudes
Customizations: "I don't have a special order on this particular shoe. I actually wear a few different brands of pointe shoes depending on the role that I'm dancing. These shoes are very quiet, so when I recently danced Giselle, which has so many jumps, they worked well. I do have to make sure my shoes are softened properly to avoid aggravating my fifth metatarsal."
Angelova's advice to dancers: "Try as many different shoes as possible. If you can, have a fitting with a shoe company and see if they can make a trial shoe especially for you."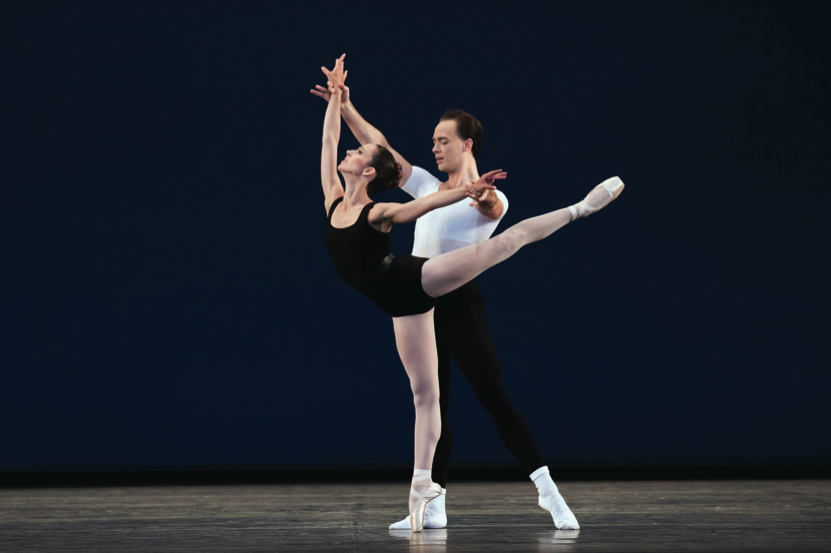 Scheller with Tyler Angle in Balanchine's The Four Temperaments (Photo by Paul Kolnik, courtesy NYCB)
Ana Sophia Scheller, Principal, New York City Ballet
Foot type: Wide
Shoe: Grishko Nova
Customizations: "My vamp and sides are slightly shorter than those of the stock shoe, and my shank is measured to break with my arch, with additional flexibility through demi-pointe. I like that these shoes last a lot longer than any others I've worn."
Scheller's advice to dancers: "You always want a pretty shoe, but make sure it's also comfortable so it doesn't cause injuries."
Jan. 28, 2016 04:19PM EST
It makes us so, so happy that the world has figured out just how ad-friendly dancers—ballerinas, in particular—are. Do you have a product you want to portray as a) graceful, b) strong, c) elegant or d) all of the above? Use a ballet dancer in your commercial, obviously. It's a win-win-win: We get to see our favorite people on TV, those people get paid solid money (YAY!) and the mainstream world gets to know brilliant artists they might never have otherwise discovered.
Which is why we're especially excited about Honda's brand-new ad, featuring luminous Houston Ballet principal Karina González. This commercial is actually one of our all-time favorite dancer spots, because it's not completely focused on her impressive body (though there's plenty of lovely dance footage). Instead, it presents a more complete picture of González: how she became the first Hispanic principal at HB, why she's so dedicated to her art, what it takes to make it as a professional dancer and even her advice for dance students.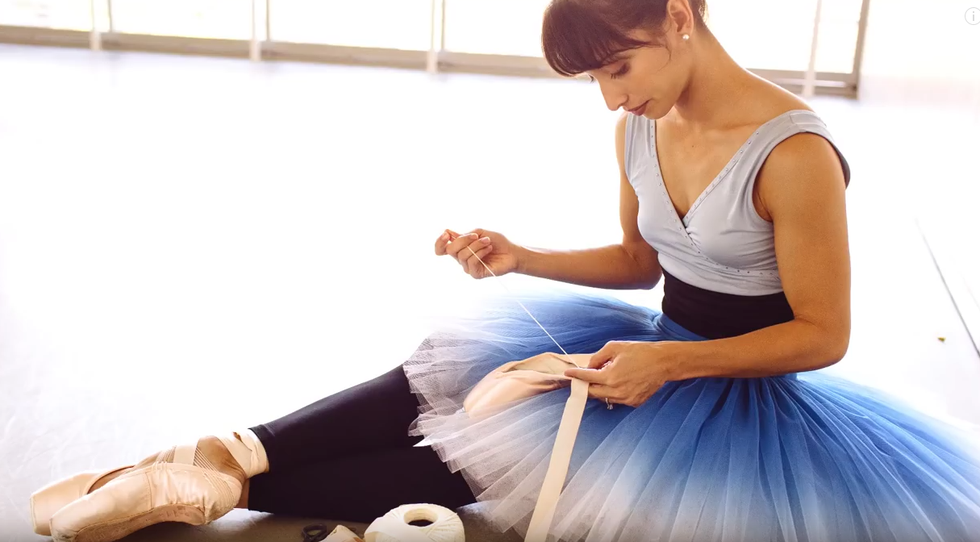 She also wears the world's prettiest practice tutu. (screenshot via YouTube)
(In case you're wondering what this all has to do with cars, aside from the traditional "our car is as graceful/powerful/elegant as this dancer" metaphor: It's part of Honda's "Greatness Is Within Reach" campaign. I.e.: "Imagine what you could accomplish with the all-new Civic by your side." Most people probably couldn't become principal dancers at Houston Ballet, Civic or no Civic, but...yeah. Let's just enjoy Karina being beautiful.)
Take a look and get inspired:
Aug. 18, 2014 06:25PM EST
There's something mesmerizing about watching an amazing turner go around and around and around...
Only a lucky few can turn like a top and part of the allure of watching them is knowing that, despite having the same training as the rest of us, they just seem to have a magical gift.
Case in point: Jim Nowakowski and Derek Dunn of Houston Ballet. Thanks to fellow Houston Ballet dancer Harper Watters, we can watch these two turn like there's no tomorrow. (Quick shout out: We're completely obsessed with Watters' cheeky, awesome instagram account—@theharperwatters—which showcases some of the amazingly talented men at HB.) Notice how much the dancers use their plié, and how they maintain a straight line on their supporting side. It's a textbook example of perfect pirouettes. Enjoy!
May. 01, 2014 06:30PM EST
Houston Ballet II's Tyler Donatelli was one of only 10 dancers from the United States accepted to compete at the prestigious Prix de Lausanne this year. To get the inside scoop on the ballet competition, DS asked Tyler to keep a diary during her week in Switzerland. —Jenny Dalzell
January 26
I just arrived in Lausanne, and it's breathtaking. It's been a long trip to Switzerland: a plane from Houston to Washington, D.C., a seven-hour flight to Geneva, and then a 30-minute train to Lausanne. Luckily, I wasn't alone. My teacher Sabrina Lenzi came with me, along with Michael Ryan, another Houston Ballet II dancer who is competing.
I had to head to the theater for a warm-up class right after I checked in at the hotel. Once there, I got to practice in a studio with a raked floor, just like the stage where we'll be performing. I didn't feel too shaky—I just had to make a few adjustments, like really leaning forward when doing turns upstage. I kept my practice session pretty short; I didn't want to overdo it. Plus, I had to head over to registration to get my number (304!) and instructions for the week. OK—off to bed now. I need some serious sleep.
January 27
The first official day of the competition! It started with a judged ballet class, with about 30 other girls in my group. I wasn't too nervous—I've competed at Youth America Grand Prix, which also judges classes, so I know how to stay relaxed.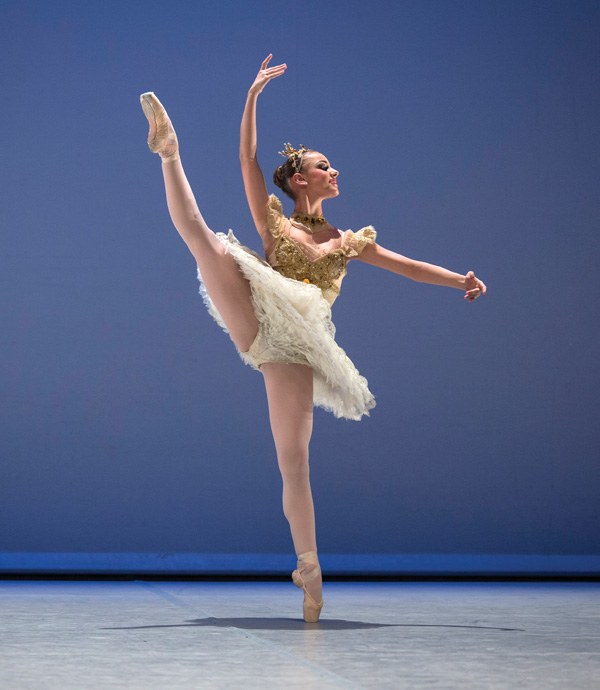 photo, Gregory Batardon/Prix de Lausanne
Next I had a stage run-through of my classical piece. I'm performing Gamzatti's variation from La Bayadère. Whenever I get onstage, I get this sensation—a burst of electricity through my body. I stop thinking, let my body do the work and live in the moment.
Next came contemporary class. I wasn't used to the teacher's style, so remembering the combinations was a challenge. But one of my goals this year has been to improve my contemporary movement quality, and I think these classes will help.
January 28
Jet lag has caught up to me, and waking up today wasn't easy. Nevertheless, I was ready for another day of dancing. First up was another judged ballet class. The teacher, Stefanie Arndt, gave corrections about placement that reminded me of my teacher at home, which was comforting.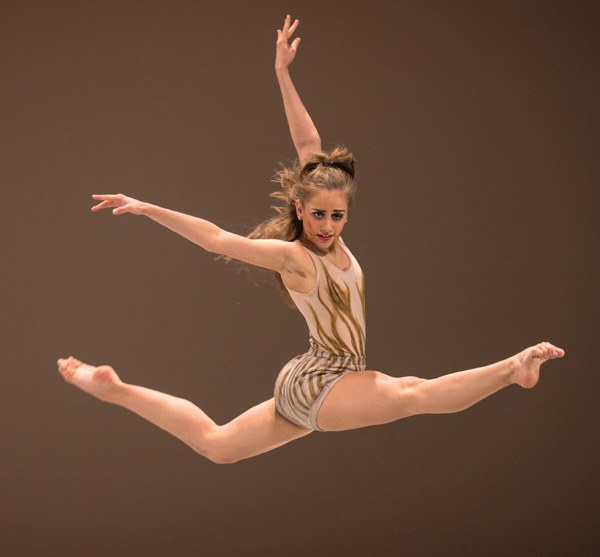 photo, Gregory Bartardon/Prix de Lausanne
I also had a coaching session for my contemporary solo, from Richard Wherlock's Le Sacre du Printemps. When I was selected to compete in Switzerland, I started learning the solo from online videos. Now, after the session, I'm relieved by how closely my teachers and I interpreted the movement. Working with Richard's assistant helped me put the finishing touches on the piece and really dig out the raw emotion behind the choreography.
January 29
Today began with a (thankfully!) non-judged class in the studio with the raked floor. It's so different taking barre on a slant—but I actually love it. The rake makes me lift up more, and it's easier to feel if my weight's too far back or forward.
After that, I had my third contemporary class of the week—this time judged. I was a little apprehensive going in: I was in the first group in the front line, and my focus had to be on point.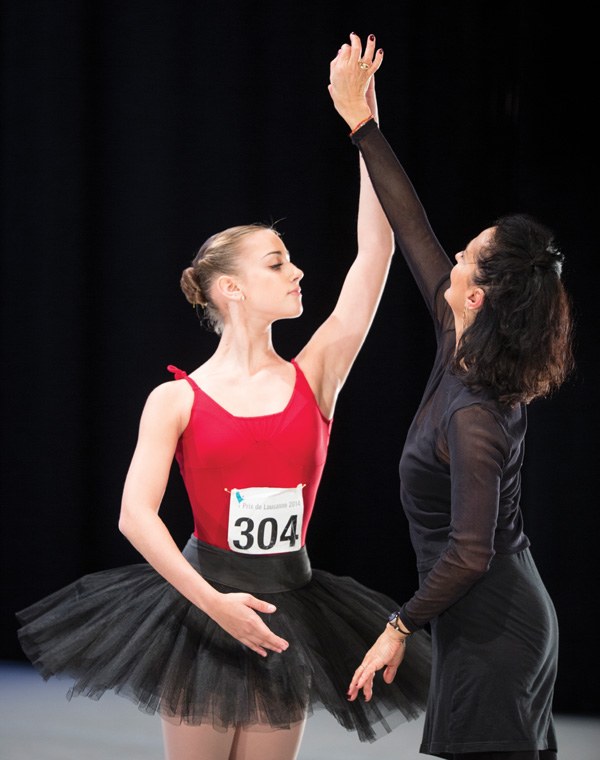 photo, Gregory Batardon/Prix de Lausanne
Next came a classical coaching session with Monique Loudières, a former Paris Opéra Ballet étoile. She stressed simplicity in positions, and gave a great tip about lifting up, which helped fix some of the difficult transitions in the variation.
January 31
After yesterday's intense contemporary and classical coaching sessions, I got a good night's sleep to prepare for today—Selection Day! When I arrived at the theater, the men and women in my group took a class on the stage. Then I put on my tutu and got pumped up—I love rocking out to Aerosmith before a performance. Before I knew it, my number was called. Leaping and turning was exhilarating—I didn't want to leave the stage!
After a quick change into my contemporary costume and a fast tease of my hair, I was back onstage. I tuned out the world behind the wings, and for the first time, I felt like I was really portraying the character and story of the dance.
Then I waited to find out which dancers would advance to the finals. To pass the time, Michael and I played endless amounts of Flappy Bird on our phones. Unfortunately, I didn't pass to the next round. I'm disappointed, but I put forth my best effort and I'm proud of myself for making it as far as I did. On a brighter side, Michael did make it through, and I'm excited to cheer him on tomorrow.
February 2
I haven't had much time to wallow—the past two days have been pretty nonstop. Yesterday, I participated in a networking class where we took ballet with school and company directors watching. Today, we got the results: I was offered two jobs—with Julio Bocca's company in Uruguay and with Queensland Ballet in Australia—and five scholarships to schools worldwide, including the English National Ballet's
summer program and the John Cranko Schule in Stuttgart. I decided to decline the offers—I'm really happy at Houston Ballet II. But I'm honored so many directors were
interested in me. And even though I wasn't a finalist, the exposure I've gotten at Prix de Lausanne has been an award in itself.
Jan. 15, 2012 09:35PM EST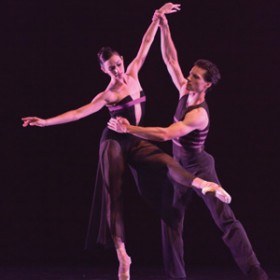 Danielle Rowe and Simon Ball in Christopher Wheeldon's Rush. By Amitava Sarkar
Up until last year, U.S. ballet fans were only treated to the occasional glimpse of raven-haired ballerina Danielle Rowe, who was a member of The Australian Ballet for a decade. But those glimpses—during her freelance tours with Morphoses, then under the direction of Christopher Wheeldon—left quite the impression: Those endless legs! That effortless fluidity! Now, luckily for us, the native Aussie has come stateside as a principal at Houston Ballet. (Her longtime boyfriend, dancer Luke Ingham, moved with her to HB.) Rowe has already made her mark on the Texas company, wowing in Wheeldon's Rush and as Aurora in The Sleeping Beauty. Catch her this month in Cinderella—and read on for The Dirt!
What did you want to be when you were a teen?
I have always dreamed of being a ballerina. I can't really remember a time when ballet has not been a part of my life.
Most-played song on your iPod:
"Dog Days Are Over" by Florence and the Machine.
Must-see TV show:
Damages.
Biggest guilty pleasure:
Trashy reality TV shows.
One thing most people don't know about you:
I used to run long distance as a child. I would love to get back into it when I finish dancing and work toward running marathons.
If you weren't a dancer, what would you be?
An actress.
One thing you can't live without:
Laughter.
Favorite city in the world:
Paris.
Who is your dance crush?
Roberto Bolle.
Apr. 25, 2011 01:55PM EST
Houston Ballet principal Melody Herrera has been described as "the Audrey Hepburn of ballerinas." It's not hard to see the physical resemblance—the delicate frame, the porcelain skin—but Herrera also shares the actress's dramatic intelligence and beguiling vulnerability. Melody lives up to her own name, too: Her fine-tuned musicality illuminates both the steps and the score, whether she's playing Marie Antoinette in Stanton Welch's Marie or dancing Jirí Kylián's contemporary ballet Petite Mort.
Born in Santa Cruz, CA, Herrera began her training at Santa Cruz Ballet Theatre. At 13, she started attending summer programs at Houston Ballet's Ben Stevenson Academy, which led to a year with Houston Ballet II when she was 17. In 2001, she joined the main company, and in 2008 she was made a principal. Today, Herrera plays one of her most important roles offstage: Mom to 6-year-old son Isaac.  —Margaret Fuhrer
Dear Melody,
I want to share with you the wisdom I've gained by making many mistakes and a few good choices.
Start setting goals for yourself now—goals with time frames. They'll help you maintain your focus each day in the studio. Realize that these goals need to be challenging enough to push you, but not so challenging that they become discouraging.
Moments of disappointment will make you doubt yourself, but learning to persevere in the face of misfortune is one of life's most valuable lessons.
Go out with friends and have fun—in moderation. This is the time to learn how to take care of your body, just as a musician keeps his instrument in good condition. The better you treat yourself now, the longer your instrument will play beautiful music.
Watch and learn. You're fortunate enough to be surrounded by talented dancers. Be a sponge, and absorb not only the corrections given to you, but also the ones given to others.
Be brave. Don't let your flaws make you timid. Draw strength from what you believe, and from all the people who love and support you. You are not alone.
Melody Herrera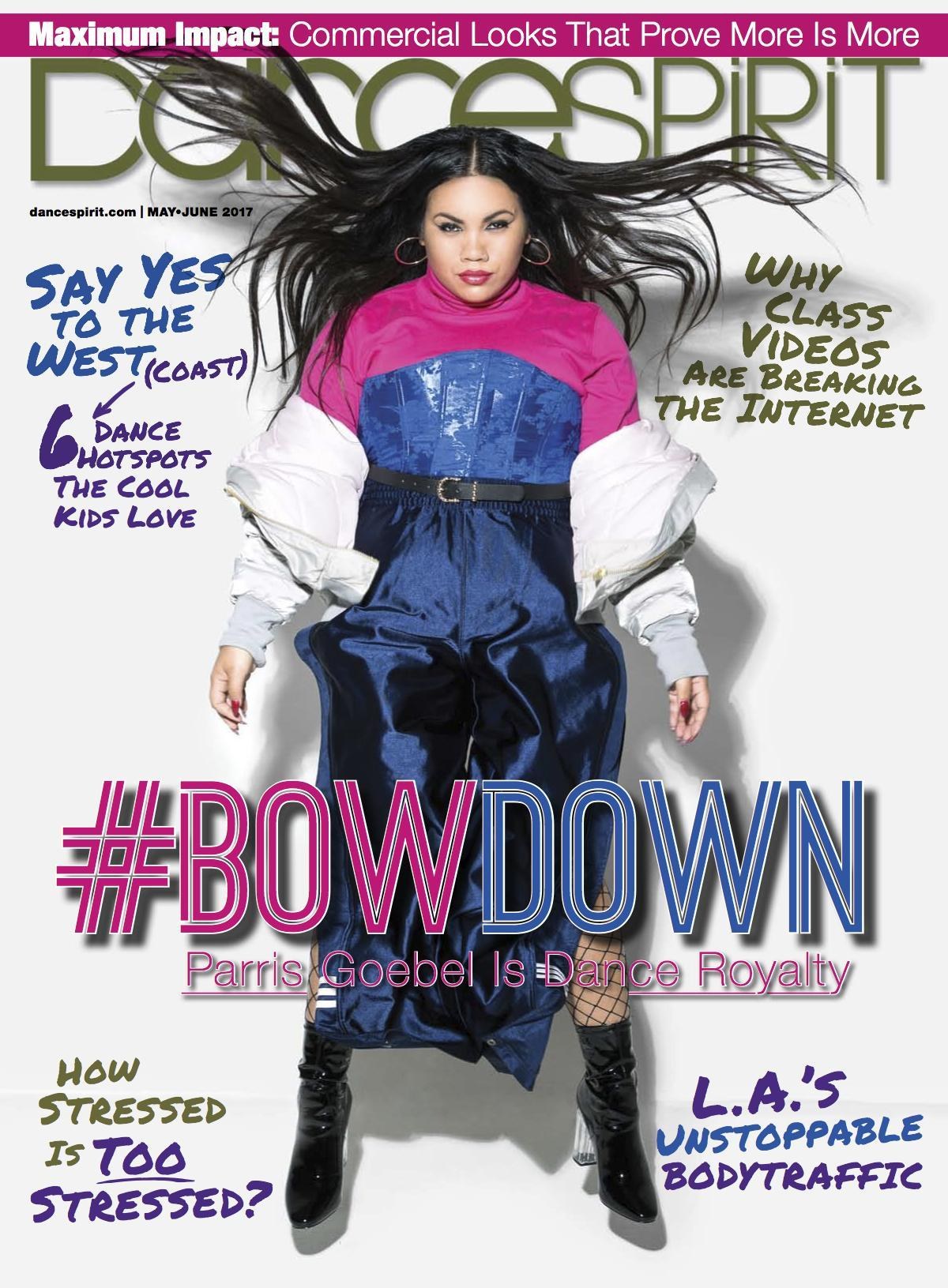 Get Dance Spirit in your inbox