Jul. 01, 2014 08:24PM EST
Hydration Station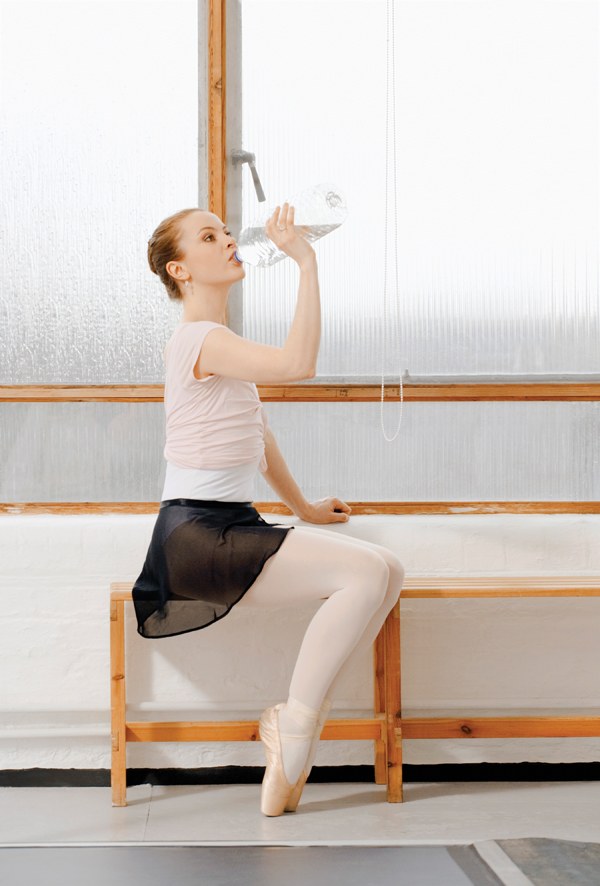 Drink up!
(Photo courtesy Thinkstock.com)
Water is so much more than just a thirst quencher. Here are six reasons to drink more of it this summer.
1) It washes your skin from the inside out. Drinking water flushes out acne-causing toxins, leaving you with beautifully clear skin.
2) It helps you stay regular. When you're dehydrated, your body pulls water from your stool, which can lead to constipation. No one wants that! Drinking water helps keep things moving.
3) It fights fatigue. Whether it's school or dance, an extra bottle of water can help you power through that last part of class.
4) It prevents mood swings. Feeling especially irritable? You may be dehydrated. Grab a glass of water to lighten up.
5) It helps you practice self-control. It's common to mistake thirst for hunger. Get enough water, and you'll be less likely to overeat.
6) It protects your joints and muscles. Water makes them more pliable and less likely to strain or tear.
Did you know?
Eating slowly may help you eat more consciously. According to a study in the Journal of the Academy of Nutrition and Dietetics, eating slowly gives your body more time to sense when it's full—and to stop before it's too full. Slow eaters might also consume more water throughout a meal, which adds to their feelings of fullness.
Summer Party Survival Guide
Fire up the grill—it's barbecue season! DS talked to Peggy Swistak, registered dietitian for Pacific Northwest Ballet, for advice on how to enjoy a day of BBQ-hopping while still getting the nutrition you need to fuel your dancer body.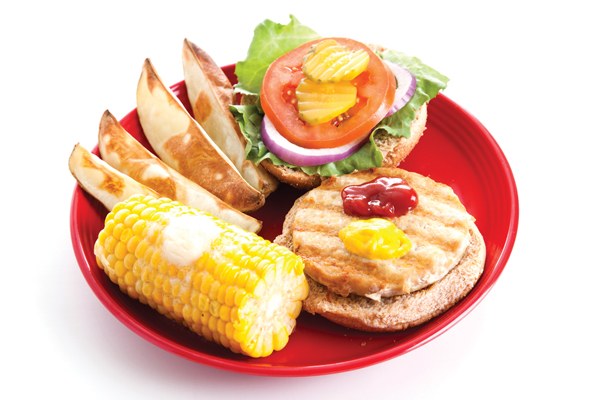 (Photo courtesy Thinkstock.com)
Eat before you go. Grab a piece of fruit, a small salad or a yogurt to get your day of eating started on a healthy note.
Keep an eye on portions. Swistak recommends sticking to half a cup, about the size of your fist, for scoopable items, and a palm-sized portion for protein. Fruits and veggies? "Go nuts," Swistak says.
Skip seconds. It's often that second plate that sends you from satisfied to uncomfortably full.
Take control of your food. "Consider setting aside the more fatty components of a dish, such as the skin on chicken or the top crust on pie," Swistak says. Plus, if you take a bite of something and don't like it, you don't have to finish it.
Steer clear of the scale. One meal won't make you gain weight—anything the scale shows post-BBQ is most likely water. "So calm down and enjoy yourself," Swistak says. "Just don't go crazy!"
Mosquito bite? Tame the itch with an icepack. It will numb the nerves for immediate relief while also reducing inflammation.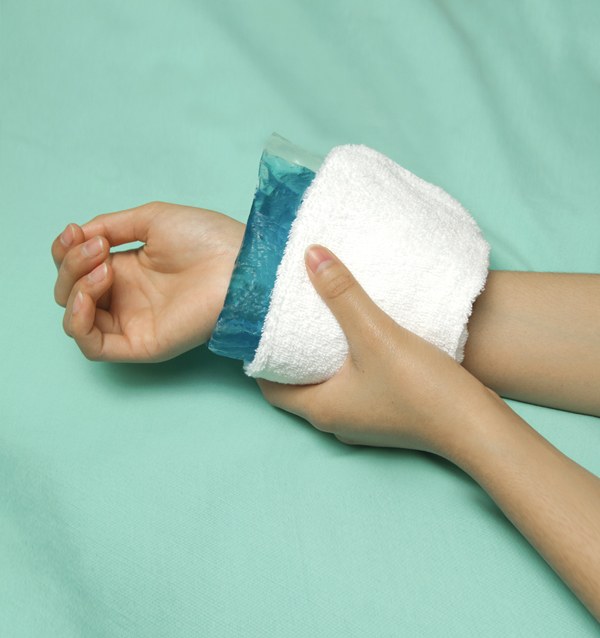 (Photo courtesy Thinkstock.com)
Jun. 15, 2012 02:28PM EST

We all know drinking water is important for dancers, especially when the temperature is sky-high and you're soaked in sweat during class. But with all the benefits sports drinks claim to have, should you be supplementing your hydration with those, too?
DS
consulted dance nutrition experts Marie Elena Scioscia, MS, RD, CDN, of The Ailey School, and Peggy Swistak, MS, RD, CD, of Pacific Northwest Ballet, to get the lowdown on popular sports beverages.
Coconut Water
Claim: The high potassium content in coconut water makes it a better choice than sports drinks for optimal performance.
Verdict: It's not bad, but it's no miracle drink.
Coconut water is fairly low in calories and has more potassium per serving than a banana—so if you like the taste, it's a good choice. "But if you're exercising heavily and sweating profusely, you'll do better with a traditional sports drink like Gatorade for electrolyte replacement," Scioscia explains.
Vitaminwater
Claim: In addition to providing vitamins, different flavors promise "energy," "revival," "glow" and more.
Verdict: The claims are mostly false and the vitamins are most likely unnecessary.
"If you're eating well, taking a multivitamin and drinking vitaminwater, you could be getting too many vitamins, which is just as dangerous as too few vitamins," Scioscia says. Swistak adds, "The labeling of 'energy,' 'weight loss,' 'antioxidants,' etc., is misleading—there's not enough of any ingredient to do anything of the sort."
Coffee and Energy Drinks
Claim: The caffeine will give you energy.
Verdict: Depending on how your body reacts to caffeine, that's possibly true. But these aren't the best choices for hydration and should be used sparingly.
"Caffeinated drinks could help rev up your energy, but too much caffeine can dehydrate you and waste B vitamins," says Scioscia. Overloading on caffeine can also cause "irritability, shakiness or an upset stomach," Swistak says.
"Exotic" Fruit Drinks (like Fuze and açaí-berry drinks)
Claim: Like vitaminwater, these drinks promise a variety of things, such as weight loss and increased stamina.
Verdict: They won't hurt you, but they won't help you much, either.
"None of the claims these kinds of drinks make have been proven true," Swistak says. "They might taste good though, so there's no problem with drinking them—if you can afford the extra calories."
Gatorade
Claim: Gatorade replenishes electrolytes lost through sweat and stimulates thirst so you'll be sure to drink enough to rehydrate.
Verdict: It lives up to its claim! Gatorade is one of your best options.
Gatorade is great for replacing electrolytes, according to Scioscia. Not only will it quench your thirst, but it will also prevent an electrolyte imbalance, enabling you to keep dancing. The low-calorie version is your best bet.
The Sweaty Truth
Electrolytes, such as sodium, chloride, potassium, magnesium and calcium, keep your muscles and nerves functioning, which is why they're so important for dancers. You lose electrolytes when you sweat—in fact, you may even find that your skin gets salty because of the sodium leaving your body. Failure to replenish your electrolytes can cause cramping, nausea, light-headedness and spasms. Yikes!
The Bottom Line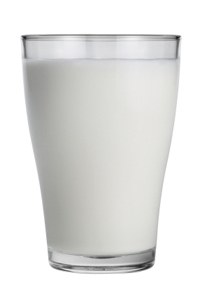 Most fluids you drink (excluding alcohol) will prevent dehydration. Even watery fruits and veggies can help keep you hydrated. But be wary of advertising claims on sports beverages. Unless you're in dire need of electrolytes, your safest bet is plain old water—zero calories, zero potentially harmful side effects! You can always add a slice of lime or lemon for flavor.
Drinking at least one glass of milk a day can sharpen your brain function and improve your memory, according to a recent study in the International Dairy Journal. Researchers found that those who consumed dairy regularly performed better on eight different memory tests. This benefit extends to all milk products, so snacking on yogurt or a piece of cheese before class just might help you remember those tricky combinations!


Get Dance Spirit in your inbox