By now, it's pretty much a given that anything involving #immaBEAST—the company founded by Will "WilldaBeast" Adams—is going to be mind-meltingly amazing.
Case in point: Have you met the latest crop of #immaBEAST dancers yet? No? Well, let them introduce themselves to you in true beast fashion—i.e., via an EPIC DANCE MEDLEY.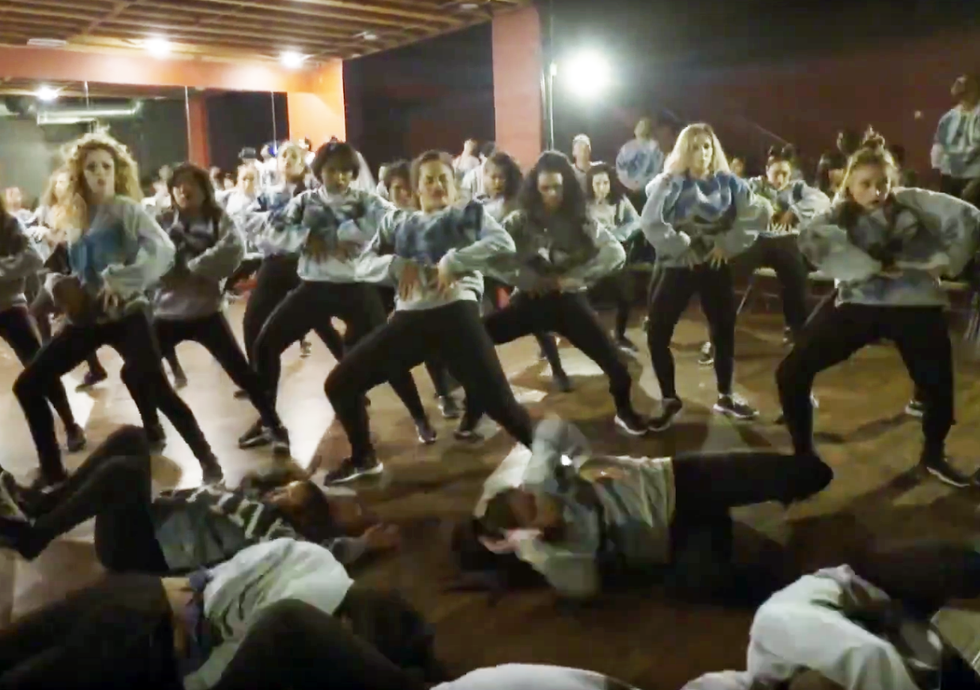 Beasting. (screenshot via YouTube)
Choreographed by Adams and the equally formidable Janelle Ginestra (adorable couple alert!), the just-released "Trap Queen Medley" features, yes, Fetty Wap, along with some truly great throwback hits (oh hey, Joe Budden). It's a four-and-a-half-minute marathon display of the incredible skills of the #immaBEAST dancers, including the #lilBEASTS and #babyBEASTS (adorable kids alert!).
Basically, it's the video equivalent of one of those #MotivationMonday inspirational quotes.
So many hashtags. So many #goals.
Sooooo we just found out this year's BET Awards nominees. But rather than simply telling us who might be taking home the honors for Best Collaboration, Best Male Hip Hop Artist and Best Female Hip Hop Artist, BET decided to show us just how great all the nominees in those three categories were—and they asked none other than Will "WilldaBeast" Adams to help them do it, via an epic dance video featuring 16 pieces of choreo, an assist from WilldaBeast's on- and offstage partner Janelle Ginestra and the artists of the incredible #immaBEAST team.
THIS. THIS. SO MUCH THIS.
We spy Taylor Hatala, Kaycee Rice, Tati McQuay, Will Simmons, Gabe De Guzman, Sean Lew, China Taylor, Miles Brown and, of course, WilldaBeast and Ginestra themselves. And that's just on a first viewing.
The video debuted last night—on a giant screen in the heart of Times Square, naturally: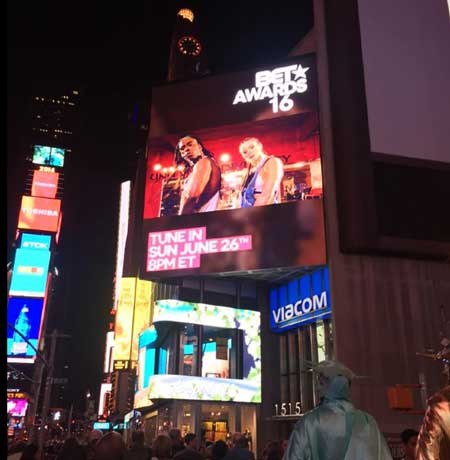 Oh hi! (via WilldaBeast's Facebook page)
We'd like to propose that every awards show take a tip out of BET's playbook here. Because there's no better way to get people hyped about your nominees than to commission some world-class dance showcasing their amazingness.
Happy Friday, friends. Don't forget to tune in to the BET Awards on Sunday, June 26 at 8 pm EST.
Want more Dance Spirit?
Don't know about you, but we're lovin' the choreographic partnership between WilldaBEAST Adams and Janelle Ginestra lately. We've been all about it ever since we saw their spot-on remake of Michael and Janet Jackson's "Scream" music video.
This week, the dream team released a video to Katy Tiz's "Whistle (While You Work It)"—and it features none other than former "Dance Moms" mini-diva Asia Monet Ray.
Side note: Adams and Ginestra's team name, #BEAUTYanDABEAST, is sheer brilliance.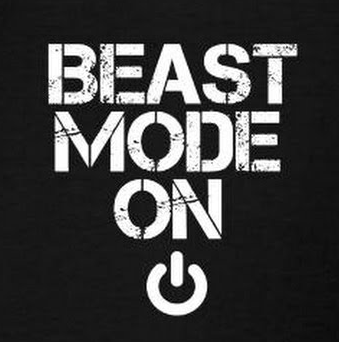 It's Friday...and we're going #BEASTMODE.
No, we didn't miraculously transform into gym rats overnight. Although we must ask: Bro, do you even lift??
Sorry, couldn't resist. But back to dance—because when us dancers talk about #BEASTMODE, we're not talking about pumping iron at the gym. We're talking about the #BEAST of hip hop himself: #WilldaBEAST.
Will "WilldaBeast" Adams is dominating the hip-hop scene these days, and the good news is, he wants you to join him. This summer, Adams' company #immaBEAST will hold its first-ever convention. The first 800 dancers to register will get to spend four gloriously dance-packed days learning from Adams and other top hip-hop choreographers. And get this: On the fifth day, #immaBEAST will hold its third annual audition, which is exclusive to dancers who've participated in the convention.
The convention will take place in L.A. from July 28 to August 1. Registration hasn't opened yet, but you can sign up on #immaBEAST's website to receive updates—which we highly recommend, since it probably won't take long for those 800 spots to fill.
Finally, to celebrate the first-ever #immaBEAST convention, let's #throwback to Brooklyn Fullmer and Casey Askew performing Adams' choreography on "So You Think You Can Dance" Season 11. Happy #BEASTMODE Friday!


Get Dance Spirit in your inbox