Aug. 11, 2016 07:43PM EST
With a growing emphasis on specialized training, many colleges are offering concentrated degrees within the overall dance major, focused on preparing dancers for very specific aspects of the industry—from ballet to ballroom to commercial. DS rounded up some of the hottest programs with hyper-focused degree tracks.
For Broadway Hopefuls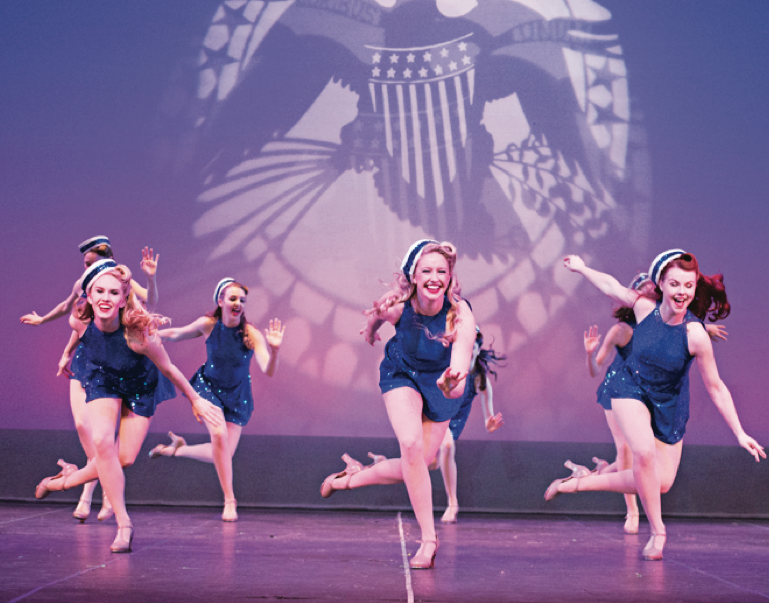 Jessica Fay's Ladies of the USO at Oklahoma City University (photo by Katy Rush, courtesy Oklahoma City University)
Oklahoma City University
Oklahoma City, OK
OCU is one of the premier college dance programs for musical theater enthusiasts. After two years of triple-threat classes, students can select a performance-focused track. Senior Tanner Pflueger, who starred in London's Billy Elliot from 2008–2009, chose OCU because "as a young performer, I didn't understand everything that goes into being on Broadway," Pflueger explains. "I now have hands-on experience in both production and performance."
Notable alumni: Sasha Hutchings (Hamilton), Gabrielle Ruiz (In the Heights, A Chorus Line national tour, "Crazy Ex-Girlfriend" on The CW), 45+ Radio City Rockettes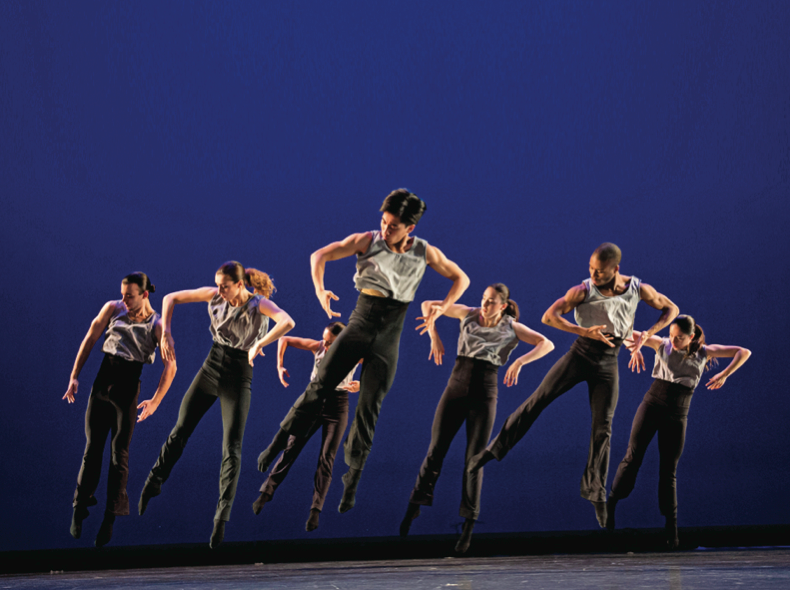 Point Park University students in Sonya Tayeh's It Passes (photo by Jeff Swenson, courtesy PPU)
Point Park University
Pittsburgh, PA
"At Point Park, students learn fundamental jazz styles, like the techniques of Bob Fosse and Luigi, and study current Broadway choreographers like Susan Stroman, Rob Marshall and Mia Michaels, before exploring their own artistic voices," says Point Park alumna and jazz coordinator Kiesha Lalama. Guest teachers and visiting professors, such as Broadway Dance Center's Jim Cooney, give students the full spectrum of concert-based, commercial and musical theater jazz styles.
Notable alumni: Rob Ashford (2002 Tony winner for choreography in Thoroughly Modern Millie), Broadway performers in Young Frankenstein: The Musical, Peter Pan (national tour) and Mary Poppins (national tour)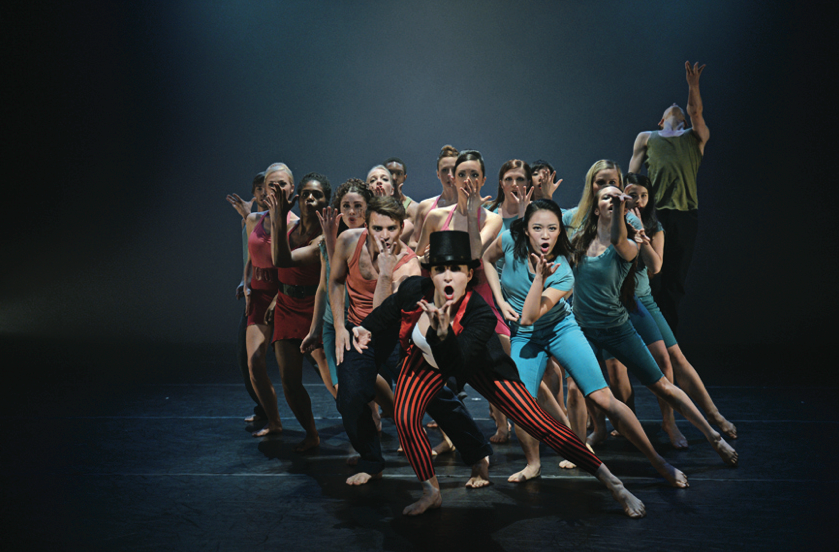 Cherice Barton's '59 at Marymount Manhattan College (photo by Eduardo Patino, courtesy MMC)
Marymount Manhattan College
New York, NY
Marymount allows jazz and tap fanatics alike to obtain a college degree right in NYC. "I want my students to understand how to work both the camera and the stage, how to dance to pop music or to Broadway tunes," says Marymount jazz teacher Sheila Barker. Recent alumna Cindy Reid loved having access to the city's extensive dance network during her college career. "We have Marymount MIX [Movement in Exchange], which allows choreographers like Broadway Dance Center's contemporary/jazz teacher Mike Esperanza to use Marymount dancers in a lab," Reid says.
Notable alumni: George Jones (backup dancer for Jennifer Lopez); Broadway performers in 42nd Street (national tour), A Chorus Line, CATS (national tour), Hairspray (national tour) and Legally Blonde; performers on Celebrity, Norwegian and Oceania cruises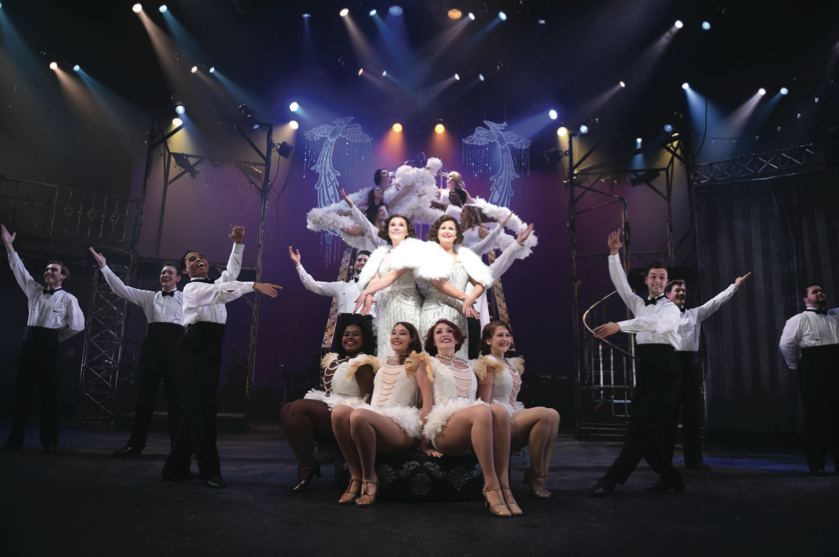 Kent State's production of Slide Show (photo by Matt Unger, courtesy KSU)
Kent State University
Kent, OH
Kent State's BFA in musical theater nurtures students who want to be triple threats. "All of our students are required to audition for the main-stage shows—two musicals and two plays per year—and we offer three dance concerts they can audition for as well," says Terri Kent, the musical theater coordinator.
Notable alumni: Broadway performers in Chicago, Hair, Next to Normal, Grease (national tour) and Annie (national tour)
For Aspiring Commercial Queens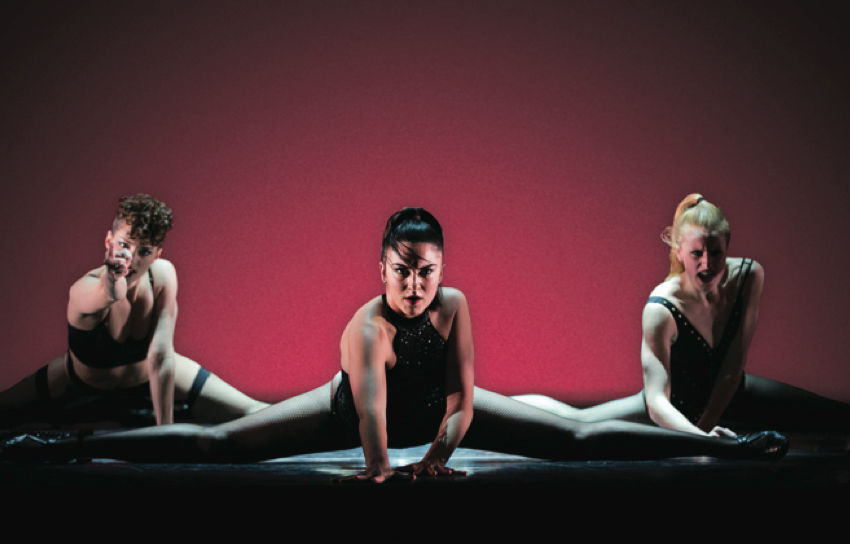 Pace School of Performing Arts students (courtesy Pace)
Pace School of Performing Arts
New York, NY
Pace University's commercial dance program includes unique classes like Aerial Arts (silks and trapeze) and Vocal Music for Dancers. "I did a choreography project for a dryer-sheet commercial," says recent graduate Lindsey Weissinger. "The program really prepares you for anything." Agents from NYC and L.A. frequent Pace's performances, which include two main-stage faculty dance shows and several full-length musicals a year, as well as numerous student productions. And starting in 2018, students will spend the spring semester of their junior year in L.A. studying dance and choreography for the camera with Mandy Moore and other L.A. artists.
Notable alumni: Broadway performers in 42nd Street (national tour) and performers on Royal Caribbean International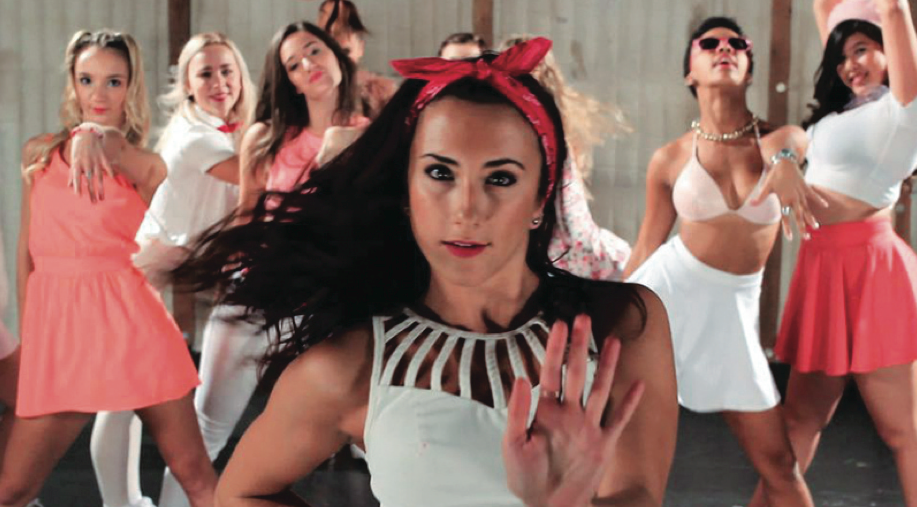 Giana Forgione (center) and other Relativity School students on camera (photo by John Manning, courtesy Relativity School)
Relativity School
Los Angeles, CA
This campus is located in the Los Angeles Center Studios, where shows and movies such as "Mad Men," "Castle" and The Jungle Book were filmed. "We sometimes get used as extras on TV shows or in music videos," says junior Giana Forgione. Although the BFA in commercial dance program is only entering its third year, it allows students
to explore contemporary and classical dance styles along with acting and business management. The Inside the Dancer's Studio series brings in guest artists, such as Tyce Diorio, to teach master classes every other week.
Notable alumni: Stay tuned—the first class will graduate in 2018!
For Diehard Ballerinas
Indiana University, Bloomington
Bloomington, IN
The IU ballet program allows students to focus on classical ballet. "The viewpoint is American ballet, so we do lots of Balanchine pieces and have many instructors connected with New York City Ballet," says department chair Michael Vernon. Vernon runs his department like a ballet company, focusing on technique, and the program often allows students to graduate in only three years so they can join professional companies.
Notable alumni: Amanda Schull (Center Stage), Lauren Fadeley (Miami City Ballet) and performers with Joffrey Ballet, Ballet West and American Repertory Ballet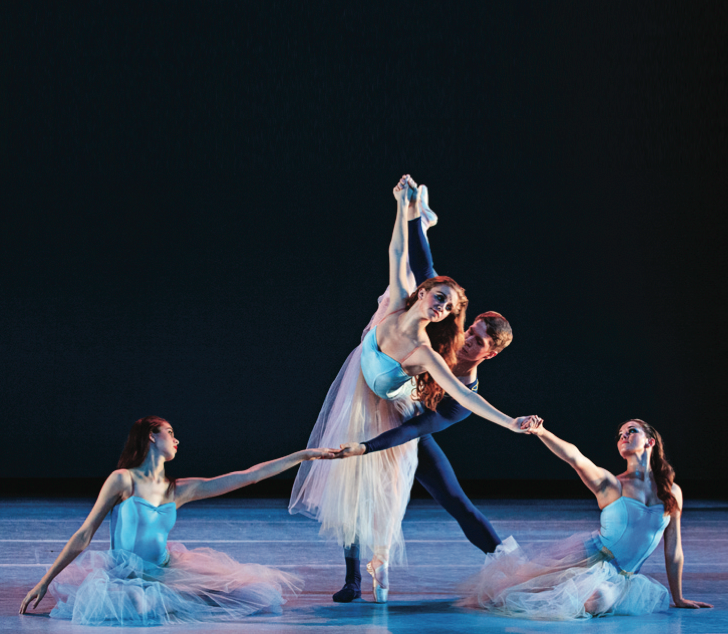 University of Utah's student company, Utah Ballet, performing George Balanchine's Serenade (photo by Luke Isley, courtesy University of Utah)
University of Utah
Salt Lake City, UT
The University of Utah is home to Utah Ballet, the resident ballet company composed of advanced students. With a large department of about 150 ballet majors, the company often performs full-length ballets as well as smaller one-acts. The department shares a close affiliation with Ballet West, which offers trainee programs and classes open to Utah students.
Notable alumni: Performers with Ballet West, BodyVox, Utah Regional Ballet and Ballet Fantastique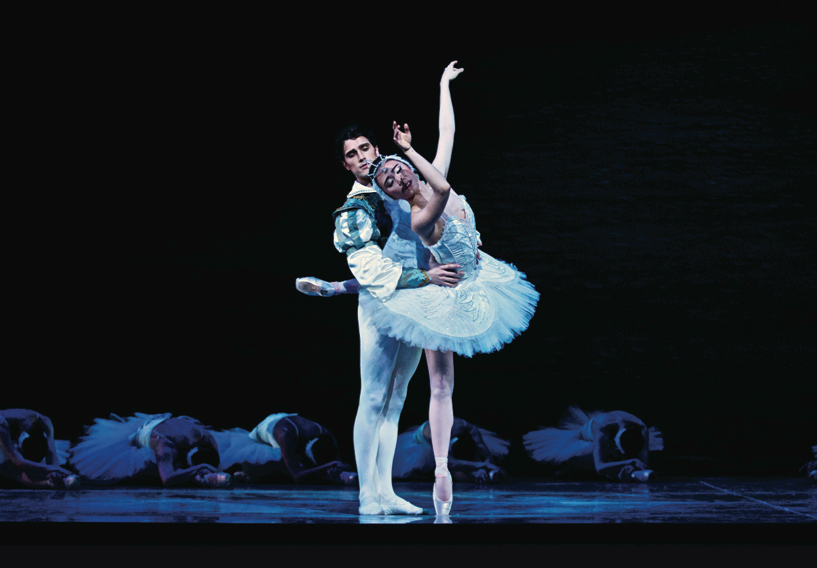 University of Cincinnati, CCM's Swan Lake (photo by Will Brenner, courtesy University of Cincinnati)
University of Cincinnati, College-Conservatory of Music
Cincinnati, OH
Surrounded by many regional ballet troupes—including the Cincinnati Ballet, Dayton Ballet and Kentucky Ballet Theater—UC, CCM, allows students to perform full-length ballets like Giselle and Swan Lake while also experiencing workshops and classes with local professional companies. Plus, the program offers online courses, allowing for flexibility of coursework to gain professional experience. Senior Madelyn Nelson has already received a traineeship with Louisville Ballet and will finish her degree online. "We have guest teachers who come in to stage Balanchine or Twyla Tharp, and we recently had visitors from Denmark who staged a Bournonville ballet," says department chair Qi Jiang.
Notable alumni: Performers with Ballet Austin, Ballet West, Columbus Dance Theatre, Cincinnati Ballet, Dayton Ballet and Nashville Ballet
For Belles of the Ballroom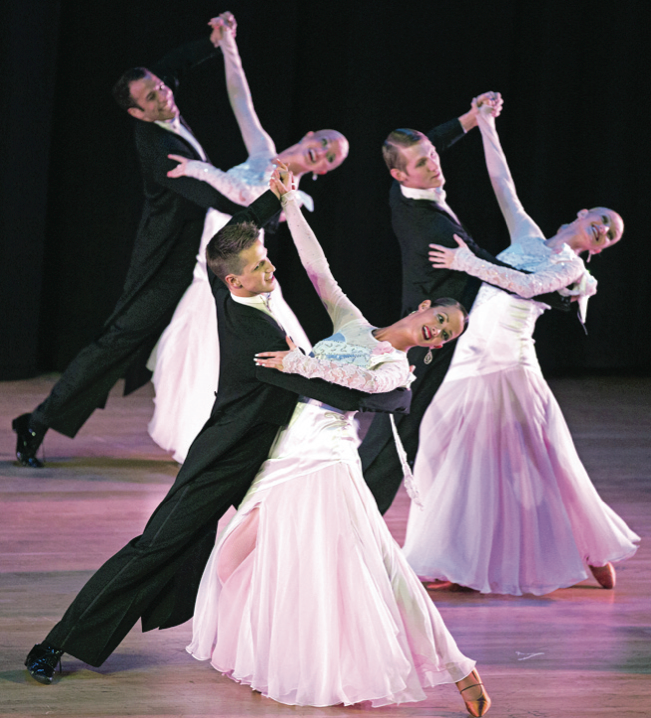 BYU's Ballroom Dance Company (photo by Mark A. Philbrick, courtesy BYU)
Brigham Young University
Provo, UT
At BYU, students can study advanced-level International Standard and International Latin ballroom dance, with about 60 ballroom classes offered in total. The program also offers five different ballroom performing teams, each with 16 couples. The BYU Ballroom Dance Company, the highest-level team, tours every summer to competitions, including the Blackpool Dance Festival competition in England.
Notable alumni: Travis and Jaimee Tuft (U.S. Professional Rising Star Smooth Champions) and Shane and Shannon Jensen (World Professional Cabaret Champions)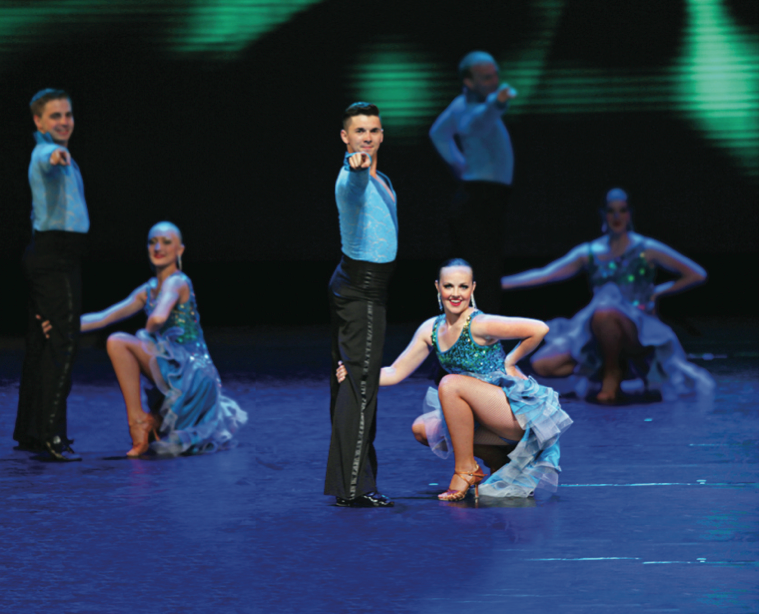 Utah Valley University dancers (courtesy UVU)
Utah Valley University
Orem, UT
UVU allows students to major in dance with a ballroom emphasis, and includes advanced technique classes in International Standard, International Latin, American Smooth and American Rhythm. Students can perform with the Ballroom Dance Company, which has four different teams, two of which compete. "Last summer, we won the Formation Team Title at the Blackpool Dance Festival," says UVU professor Chris Witt.
Notable alumni: Giovanna Velazquez (professor at BYU and BYU DanceSport Amateur Latin Champion), Nick Bloxsom-Carter ("So You Think You Can Dance," Season 9)
Feb. 09, 2016 05:48PM EST
The Indiana University dance community, and the ballet world in general, is mourning the loss of legendary ballerina Violette Verdy. Verdy, one of the 20th century's ballet icons and a member of IU's faculty since 1996, passed away yesterday at the age of 82.
Verdy's extraordinary career included 20 years as a New York City Ballet principal (after being invited to join the company by George Balanchine and Lincoln Kirstein), performances of over 100 ballets and stints as artistic director of Paris Opera Ballet and Boston Ballet.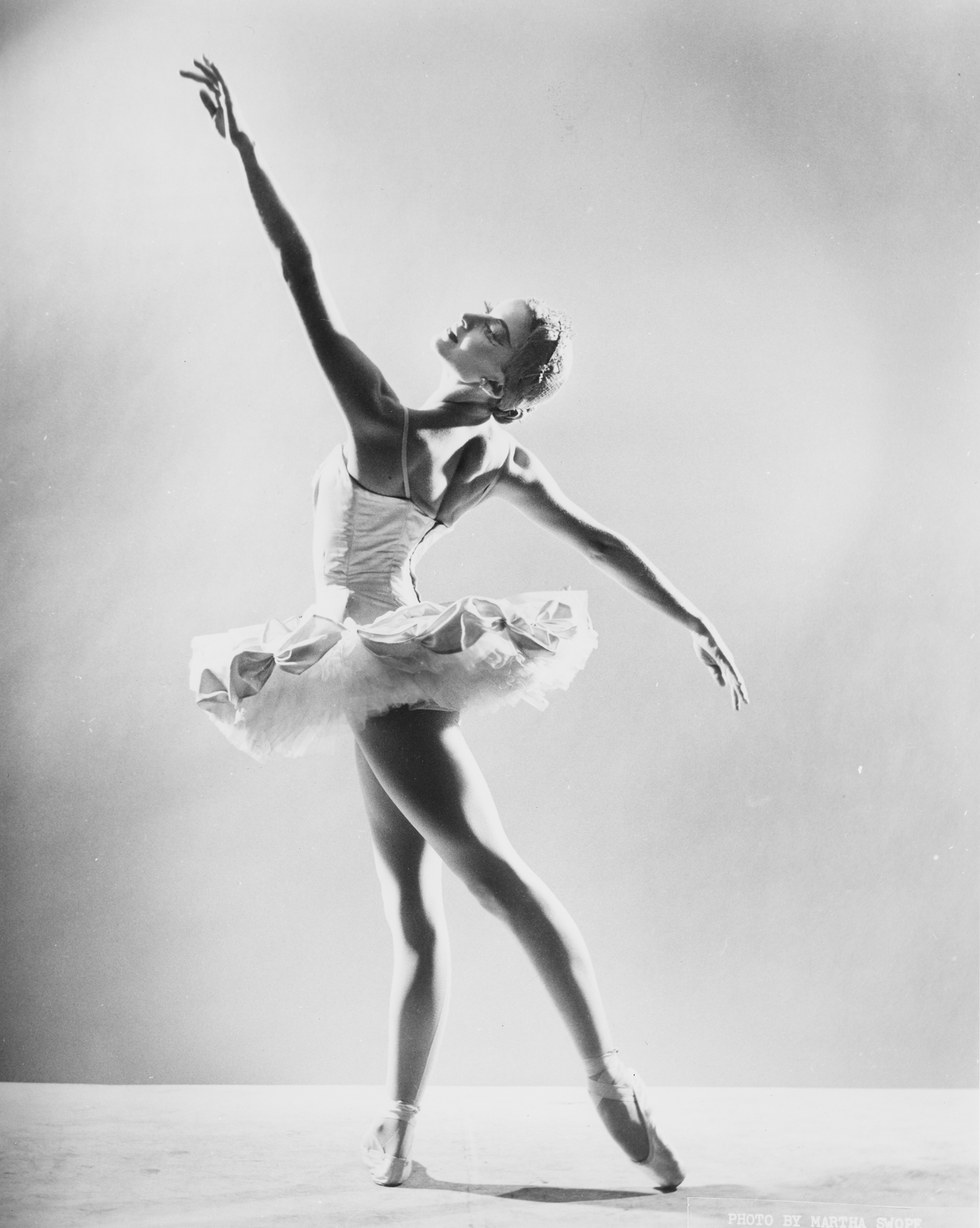 Violette Verdy performed with over 50 companies in her lifetime. (via Indiana University)
She performed on the major stages of the world including Palais Garnier, La Scala, Bolshoi Theatre, Mariinsky Theatre, Metropolitan Opera and the White House (by invitation of President Gerald Ford). She also worked with over 50 different choreographers and had some of ballet's most iconic pieces created especially for her: Roland Petit's Le Loup, Jerome Robbins' Dances at a Gathering and Balanchine's Tchaikovsky Pas de Deux, Jewels, A Midsummer Night's Dream and more.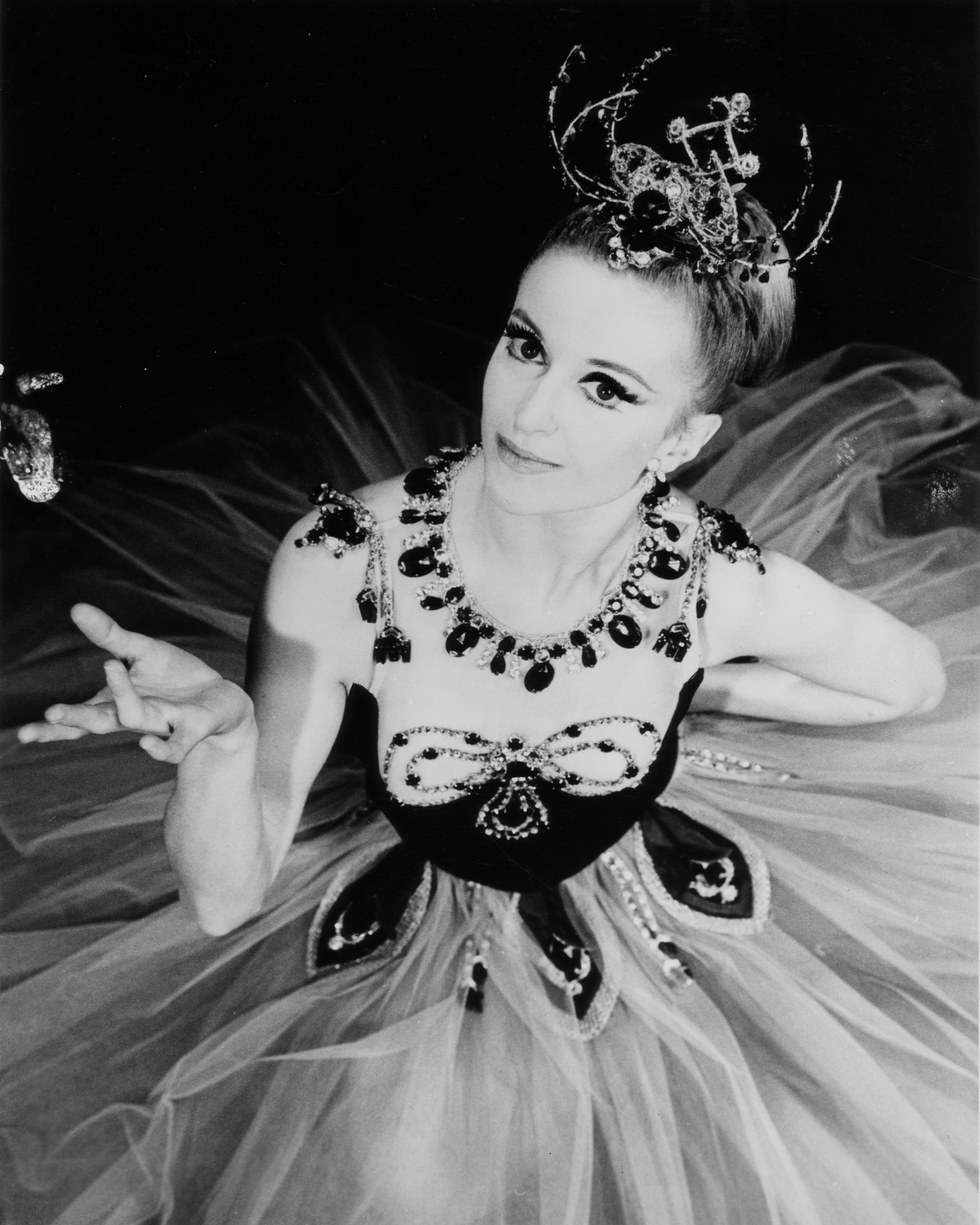 Verdy in "Emeralds" from George Balanchine's Jewels in 1967 (photo by Martha Swope, via Indiana University)
"She lit our world, as she did the world of ballet, moving with such joy and imagination, teaching with such passion and living a life in such an engaged way," says Gwyn Richards, the dean of IU's Jacobs School of Music.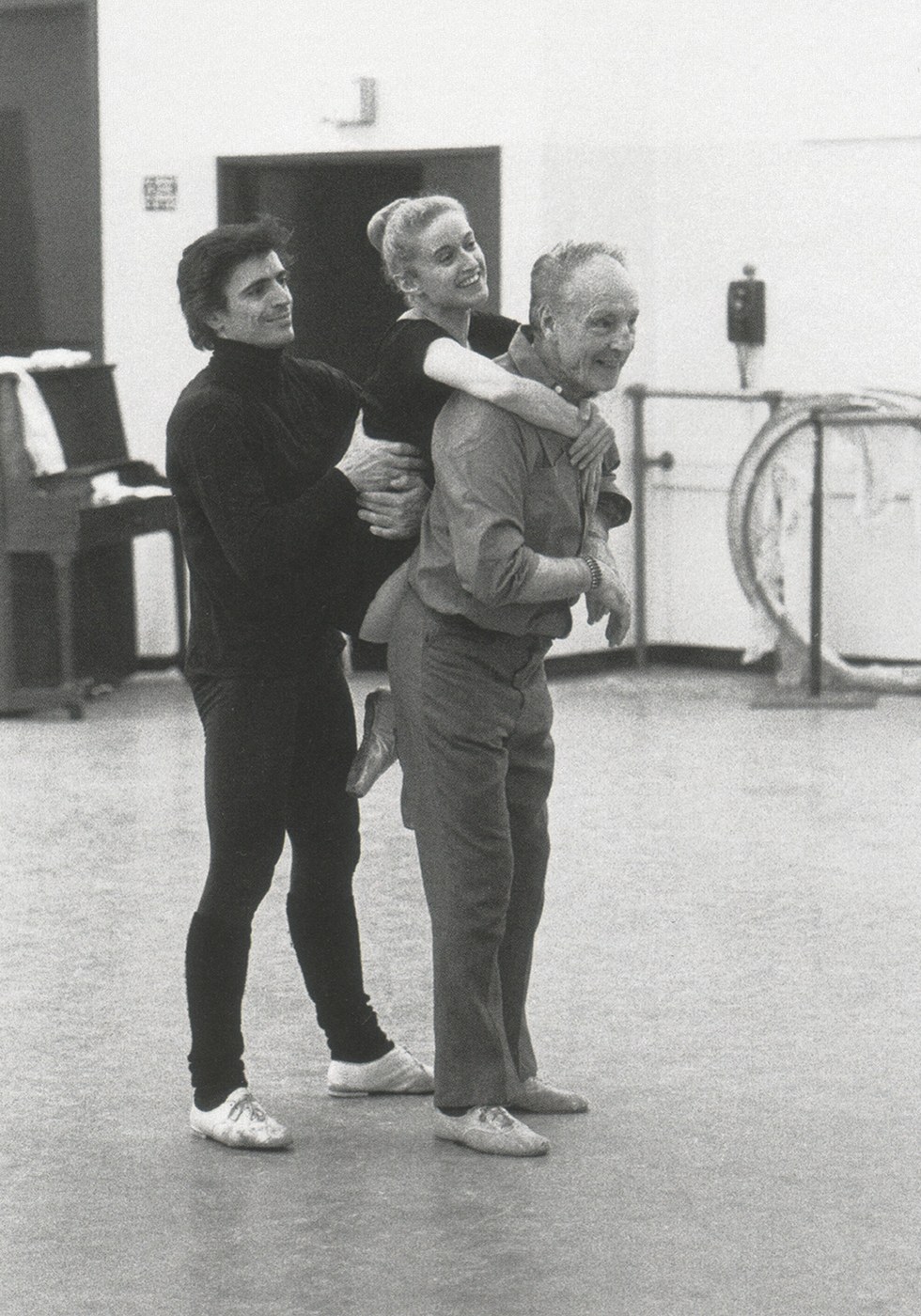 Verdy with George Balanchine and Edward Villella at a Pulcinella rehearsal in 1972. (via Indiana University)
She will be deeply missed.
Sep. 01, 2009 05:00PM EST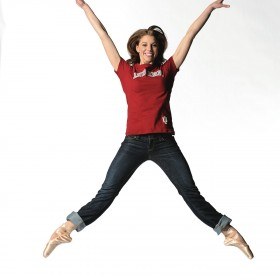 Draped in yellow chiffon and crowned with pin curls and daisies, Lauren Fadeley lies on the floor center stage and basks in the warmth of an imaginary sun. As she begins her solo as the Summer Fairy in Pennsylvania Ballet's Cinderella, her movement quality is at once supple and strong, mesmerizing and articulate. Her hyper-extended legs and arched feet stretch out from beneath the hem of her dress while her upper body seems to melt into each new phrase of music. Her smile lights up the stage, radiating confidence, joy and a sense of humor.
Two weeks later, Lauren still beams with happiness as she sprawls out on the floor of an empty PAB studio. She gathers her impossibly long legs together, tucks them up under her chin, and begins to talk about her unconventional career path—how she left her corps position at New York City Ballet to go to college full-time, only to find herself wanting to dance again. At just 24 years old, Lauren has already achieved something that most people never even consider a possibility: a professional ballet career both before and after college.
Early Success
Many little girls dream of becoming a ballerina; for Lauren, it was no different. Growing up, she danced around the house in Orlando, FL, choreographing pieces and teaching them to her younger brother. "My mom used to listen to Tina Turner when she was pregnant with me and insists that that's why I came out dancing," she says with a laugh. Lauren saw her first Nutcracker at age 2 and became obsessed with ballet's magical and imaginative atmosphere, declaring, "I want to do that!" And she did, getting her early training at the Orlando Ballet School and the School of Performing Arts in Florida.
Lauren was invited to join New York City Ballet when she was just 16, having studied at The School of American Ballet for only one year. "Overall, NYCB was an amazing and positive experience that I will always have on my resumé," she says. "But it wasn't the right place at the right time. It was too big, too much, especially at that age." She was overwhelmed when she walked into her first class and experienced the tremendous size of the company. Not knowing where to stand and afraid of stepping on anyone's toes, Lauren immediately felt lost and unprepared. "When you're young or inexperienced and don't have the tools to give yourself corrections or to push yourself, and no one else is giving that to you," she sighs, "you just fall apart."
Lauren broke her foot during her second year at NYCB. "I have a remnant of it right there," she says as she points to the top of her right foot. "But I love it! It makes my arch look better." She was out for three months but, surprising even herself, she really enjoyed her time off and had no desire to get back into classes and rehearsals. "I've always loved to dance," she confesses, "so the second I didn't have that feeling anymore, I knew that something was wrong. Also I was coming up on a pivotal time, graduating from high school and turning 18. I thought, 'What do normal people do when they're done with high school?'"
A Gutsy Move
"Normal" people, Lauren decided, go to college. Lauren's parents gave her excellent advice when she battled with the decision to keep dancing or to go to school. They said, "You can do either one of them or both. You have options." Although she applied to schools in her home state of Florida as a backup plan, she was thrilled to be accepted to her first choice: Indiana University, with its prestigious dance program. "Once I auditioned for IU," Lauren explains, "there was no question that that's where I wanted to be." She embraced IU's relaxed and nurturing atmosphere, a contrast to the intensity she felt at NYCB.
Most people in the dance world didn't understand her decision to leave NYCB and go to college. Lauren even admits to being scared and anxious about making such a huge transition, but she insists that she and the company were not a good fit. "After my first year in college," she says, "I knew going to school was the best thing I had done."
Four years away from the pressure and scrutiny of professional ballet enabled Lauren to get back to basics. At IU, she focused on strengthening her dance training while pursuing a major in ballet performance and a minor in kinesiology. She studied with teachers like Violette Verdy and danced lead roles in a variety of Balanchine ballets. "The performance opportunities were so fulfilling," Lauren says. "They made me want to dance professionally again." But the real turning point came during Lauren's senior year, when she danced the principal role in Balanchine's  Allegro Brilliante. Encouraged by all the positive feedback, she realized that she was not ready to give up dancing. "I'm older and wiser now," she says, "and I've found the love of dance again."
A New Beginning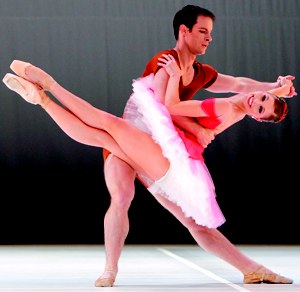 Roy Kaiser, artistic director of PAB, commends Lauren for her decision to go to school. "I think that the unconventional path is sometimes a good thing," he says. "The route that Lauren chose is a great advantage to her as a dancer because it gave her a different perspective when she reentered the field as a professional. Lauren is a wonderful and well-rounded dancer, but, more importantly, she knows how to move and always looks like she would rather be doing nothing else!"
Lauren's carefree quality has also attracted the attention of such choreographers as Annabelle Lopez Ochoa, who made a piece titled Requiem for a Rose for PAB this season and selected Lauren for one of the principal parts. "Some people are born with a sunshine around their aura, and Lauren is one of them," Ochoa says. "She is a generous artist who gives to the audience without expecting a reward, and that is what makes it wonderful to watch her dance."
A New Confidence
In addition to Ochoa's ballet, Lauren has danced several featured roles since she joined the company. She plans to keep working hard and to be pushed by healthy competition. But her goals aren't limited to ballet. Lauren wants to return to school at some point to pursue a degree in physical therapy. "I'm getting used to it now," she says, "but it's weird not having homework to do. I really did enjoy it!"
Lauren thinks that the discipline and organizational skills she developed in ballet have helped her with her studies. Her schooling, in turn, proved to be a nice outlet that encouraged her to stay level-headed. "I would definitely recommend this route to others," she says. "You can get more training and exposure. Just stay positive and determined! It pays off in the long run."
And it turns out her parents really did know best. Lauren took their advice about having options and feels more empowered than ever. "No matter what happens tomorrow," she says, "I know I can do something else. If I wake up and decide I don't want to dance anymore because I'm not happy with it, I have the assets to do something different."
Fun Facts!
Her Pet: Lauren has a cat named Lily, a Maltese-tabby mix with an extra toe. "She walks turned out in first position all the time. It's great!"
Favorite Food: dark chocolate—but no more than 70 percent cocoa.
Favorite TV Show: "Project Runway"
Most Embarrassing Moment: Falling center stage, wearing a fat monster suit in New York City Ballet's Firebird. "I ran, fell, and slid. But I couldn't get back up! I was stuck in the middle of the stage, just lying there."
Her College GPA: 3.8—she graduated magna cum laude.


Get Dance Spirit in your inbox