Jul. 18, 2016 04:21PM EST
While Alvin Ailey American Dance Theater dancers were on tour in Saratoga a few weeks ago, company member Sean Aaron Carmon noticed his fellow dancers were hurting. Spurred by the recent violence plaguing our nation (and our world), Carmon and other Ailey dancers (like Jacqueline Green, Yannick Lebrun, Daniel Harder, Samantha Figgins and Jacquelin Harris) decided to hit the studio to work through their emotions in the best way they know how: dance.
The result is a powerful performance to Beyoncé's "Freedom" featuring Kendrick Lamar. Originally created for his students, Carmon choreographed the piece and told The New York Times that "As the dance progressed, it allowed me to release a lot of my emotions, so I proposed it to the company: If anyone wants to come and dance whatever you're feeling out, we have 30 minutes—let's have that moment so we can leave it in the studio and take our fresh selves to the stage."
As for the ending improv section, Carmon simply told the dancers "I'm going to put the music on. Give me everything you have." And that's exactly what they did.
It's a great example of how dance, and its healing power, can bring people together in strength and unity. Watch the full video below, it's seriously #flawless.
Have a fabulously motivated Monday—and keep dancing for what you believe in!
Jun. 16, 2016 10:35PM EST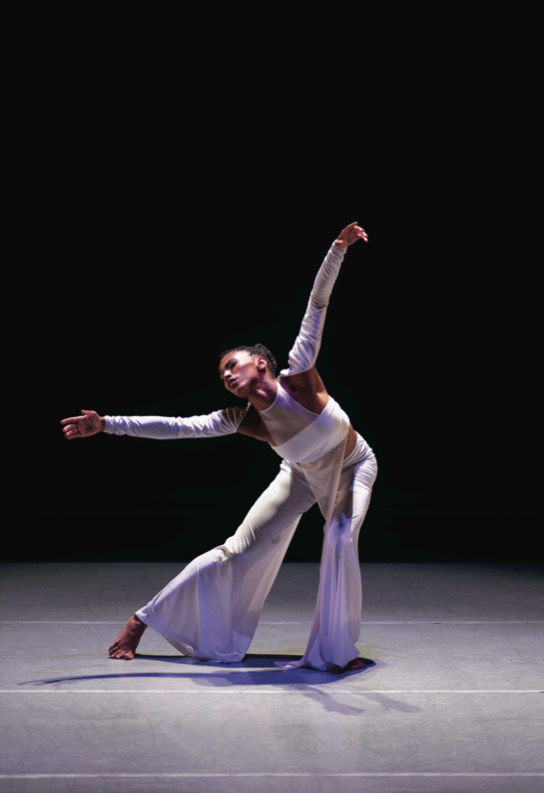 Jacqueline Green in Ronald K. Brown's Grace (photo by Pierre Wachholder, courtesy AAADT)
Alvin Ailey American Dance Theater's Jacqueline Green is a classically elegant dancer who moves with a deep soulfulness—and her quick rise through the ranks has cemented her place in the spotlight. An Ailey/Fordham BFA Program graduate, and a former Ailey II dancer, she's been an Ailey company member since 2011. In 2014, she received a dance fellowship from the Princess Grace Foundation-USA and last year she was a Clive Barnes Award nominee. Catch her this spring in Ailey's 20-city North American tour before she heads back to NYC, where she'll perform lead roles in the company's Lincoln Center season, June 8–19. And read on for The Dirt! —Courtney Bowers
Who's your dance role model?
ALL of my coworkers! I admire them for many different reasons. I've seen how hard they work and what they deliver on stage. I'm proud to say I dance with them.
Is there anything that makes you nervous?
I can perform in front of thousands comfortably, but a flight to Europe can make me anxious.
What's your favorite dance movie?
I love the classics so... 1987's Dirty Dancing. I've actually been 'Baby' practicing salsa on the subway platform.
Who can always make you laugh?
My family! No matter what. My grandmother is the funniest of them all.
Do you have any nicknames?
Jackie, Jax, K, Jackie Green Day, Three :)
What's your advice for other young performers?
Always remember why you started and why you continue. It can get tough sometimes, but if you stay inspired, the tough part becomes smaller.
What's your biggest guilty pleasure?
A signature slice from Make My Cake!!!
Who's your dance crush?
Mr. Matthew Rushing! My company knows this for sure. He is simply amazing!
Do you have any pre-performance habits or superstitions?
I love to have a quiet moment and touch my hands to the marley before the curtain goes up.
What are your pet peeves?
Spatially unaware people…it's the New York in me.
What one thing can't you live without?
Coconut oil! It has so many uses: moisturizer, makeup remover, chapstick, cooking oil, lotion, etc.
What's the most-played song on your playlist?
Right now it has to be Kendrick Lamar's "Alright!"
What's something no one knows about you?
I have recently become a huge fan of Korean TV dramas.
If you could work with any performer, past or present, who would it be?
Michael Jackson or Alvin Ailey
What do you love most about being an Ailey dancer?
Everything! But recently, I love how people react when you tell them you're an Ailey dancer.
What's your most-watched TV show?
I love love LOVE "Martin," "Sex and the City," "The Nanny" and all things Shonda Rhimes!
What did you want to be when you were a kid?
According to my middle school yearbook, a famous dancer, pediatrician or veterinarian.
Who would play you in a movie?
If I had a choice, Dorothy Dandridge or Angela Bassett
What's something you're most proud of?
I'm most proud of my relationships with my family and closest friends. I feel so fortunate and blessed to have them in my life.
Nov. 02, 2014 02:00AM EST
Every now and then, all the blood, sweat and oh-so-many tears dancers put into their craft result in an ultra-satisfying payoff. Here, seven professional dancers share the moments that can make them smile whenever they're feeling down.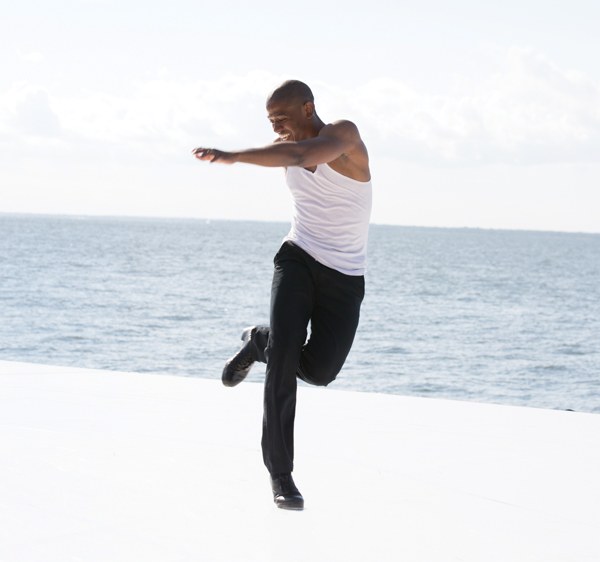 Jared Grimes performing at the Dancers Responding to AIDS Fire Island Dance Festival (photo by Rosalie O'Connor, courtesy Jared Grimes)
Jared Grimes
Tap dancer; faculty member, Broadway Dance Center and New York City Dance Alliance
"In 2007, I spent an afternoon with trumpeter, composer and Jazz at Lincoln Center director Wynton Marsalis. We'd performed together many times, but often, I wouldn't know what song we were doing until I got onstage, and I'd have to catch his orchestrations on the fly. That day, he told me that I instinctively have the type of musical knowledge most musicians must study for years to develop. It was a major compliment. Not only is Wynton someone I admire, but I also love playing with music's inner workings and defying its rules. What Wynton said gave me confidence that I'm following the right path."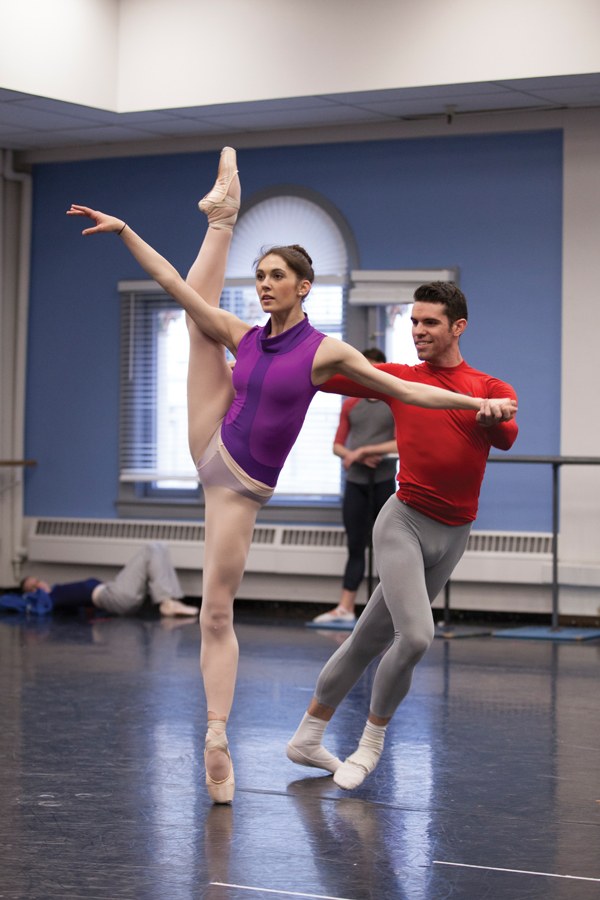 Beckanne Sisk and Thomas Mattingly rehearsing "Rubies," from George Balanchine's Jewels (photo by Beau Pearson Photography, courtesy Ballet West)
Beckanne Sisk
Soloist, Ballet West
"Early in 2012, I applied for a Princess Grace Award. The process is pretty nerve-racking. Once you send in your materials, it's a long waiting game: If you're not selected, no one tells you—you have to wait until the winners are officially announced. So by August of that year, I had kind of forgotten about it. Then I got a voicemail from a number I didn't recognize: 'I'm from the Princess Grace Foundation, and we'd like to speak with you.' I called back immediately and found out I'd won. It was totally surreal. Getting that call made my whole year."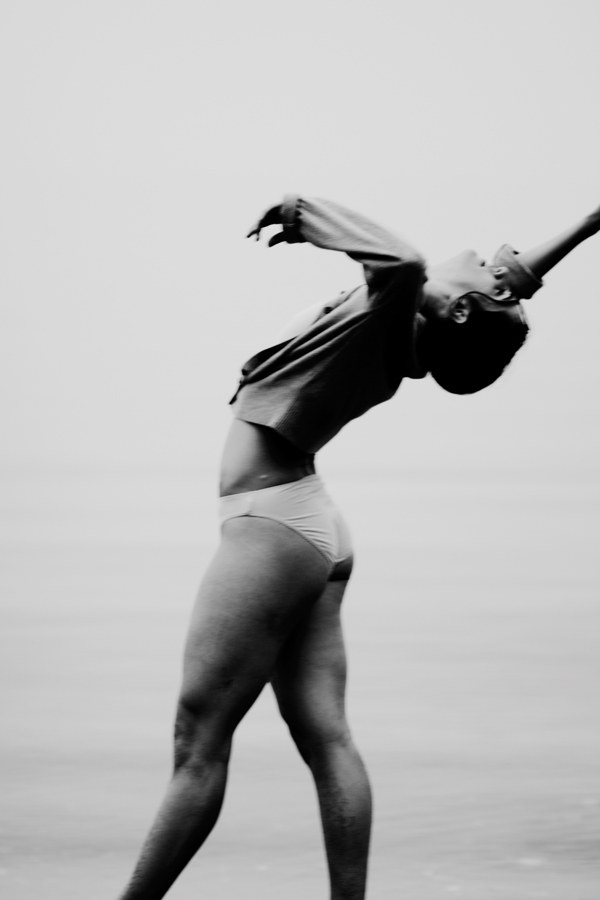 (photo by Franziska Strauss, courtesy Francesca Romo)
Francesca Romo
Contemporary Dance Wyoming
"I went to the Royal Ballet School for seven years. It was pretty stressful. There was never any guarantee that you'd get to stay in the school, because you had to pass an exam after each semester. My best day was graduation. At the ceremony, everyone performed, and my family came to watch. The day was monumental—I knew I'd finished something big. And looking back, I wouldn't be where I am today if not for those ups and downs throughout my training."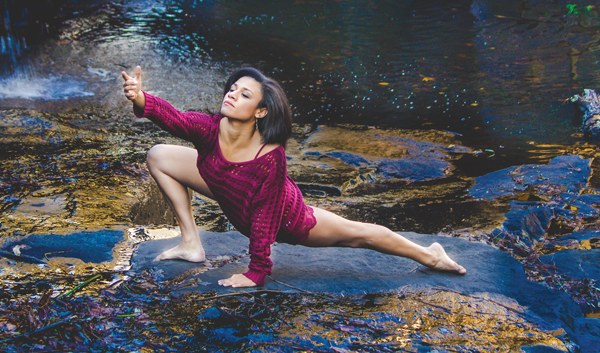 (photo by Brooke Roberson, courtesy Ariana DeBose)
Ariana DeBose
Pippin on Broadway
"I'd just turned 20, and it was the opening night of the New York Philharmonic's production of Company. I was the youngest in the cast—which also included Neil Patrick Harris, Patti LuPone and Stephen Colbert. I was dancing with legends! In the 'Tick Tock' dream ballet, I got to perform with Chryssie Whitehead, who was in the Broadway revival of A Chorus Line. In my opinion, she's one of the best dancers to ever grace a Broadway stage. I kept thinking 'I'm sharing the stage of Avery Fisher Hall with Chryssie Whitehead—at the start of my career?' That was an incredible moment."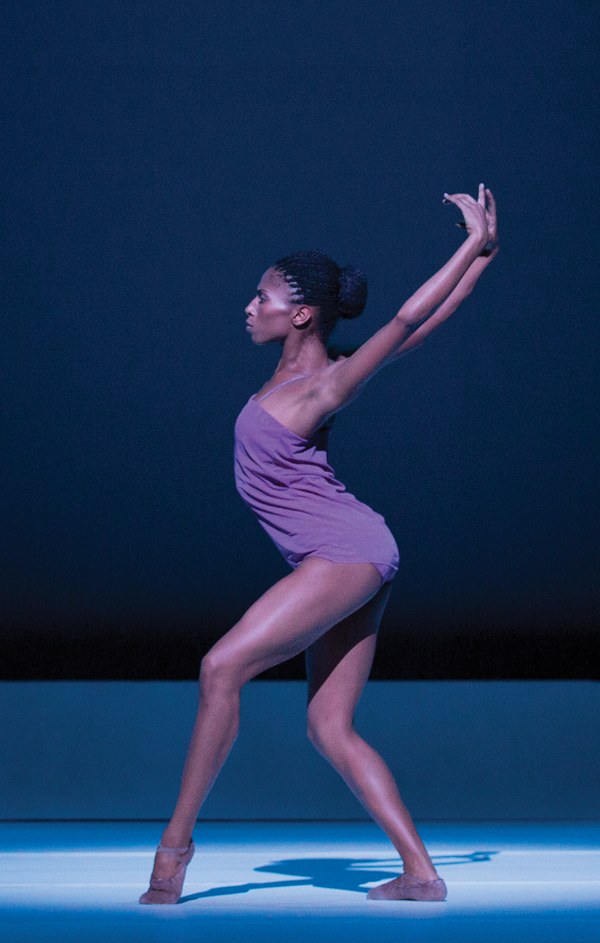 Jacqueline Green in Wayne McGregor's Chroma (photo by Paul Kolnik, courtesy AAADT)
Jacqueline Green
Alvin Ailey American Dance Theater
"I didn't start dancing until I began high school at the Baltimore School for the Arts. I always felt behind. Everyone else had some dance training, but I didn't know any of the terminology. The hardest thing for me was a combination my teacher used to help us learn positions, like effacé devant and derrière. I could never remember it, and I always had to follow someone. But one day—a whole month after we first tried the combination—I finally got it. My teacher exclaimed, 'You did it!' I felt so confident."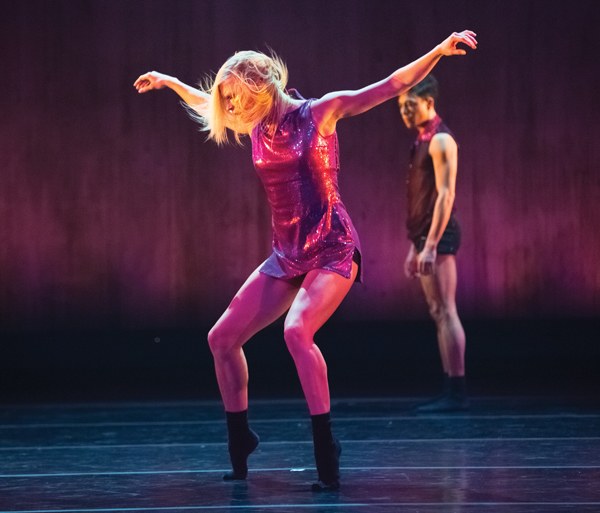 Tory Peil in Annabelle Lopez Ochoa's Crave (photo by Bamberg Fine Art, courtesy Whim W'him)
Tory Peil
Whim W'Him
"There wasn't a ballet school in my hometown. So I studied with a teacher privately and just picked up classes in any other genre I could find: jazz, African, tap—even swing dance in PE class! When I was 12, I auditioned with 60 other girls for a spot at Pacific Northwest Ballet's summer intensive. I knew my chances were slim. Still, I nervously scanned the mail every day after the audition, praying for an acceptance letter heavy with paperwork. I'd almost given up when, a few weeks later, my mom brought in the mail. There was my letter! I opened it, read the first sentence and nodded, smiling. I ended up spending 10 summers at PNB. If it hadn't been for that acceptance letter, my life could have been completely different."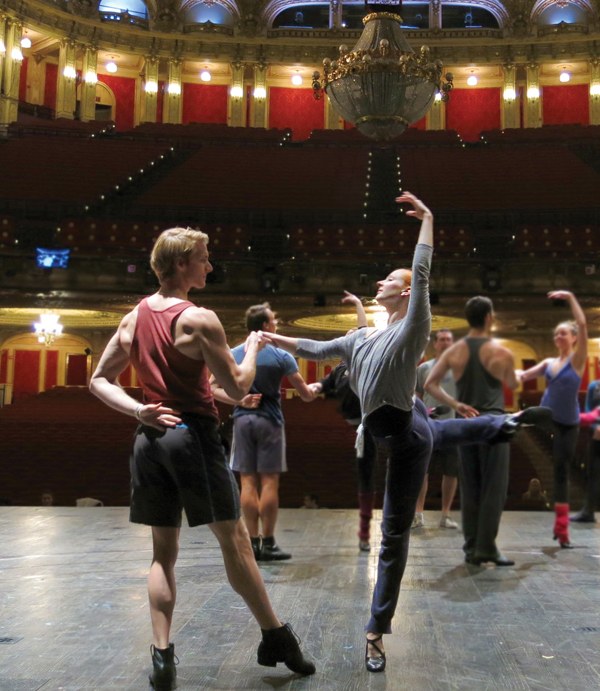 Abigail Mentzer in rehearsal for Phantom of the Opera (photo by Michael Thomas Holmes, courtesy Phantom of the Opera)
Abigail Mentzer
The Phantom of the Opera national tour
"I had been performing with Pennsylvania Ballet's second company for two years when it was time for evaluations. Every member of the second company waited to hear his or her fate, one by one. It was an emotional day for sure. I had become so close with the other dancers, and I wanted to continue working with them. I had a good feeling about my evaluation—I was already being cast in ballets—but there was still no guarantee. In the end, former artistic director Roy Kaiser asked me to join the company. I was ecstatic! I called my mom and grandmother right away. That moment was the beginning of 11 happy years at Pennsylvania Ballet."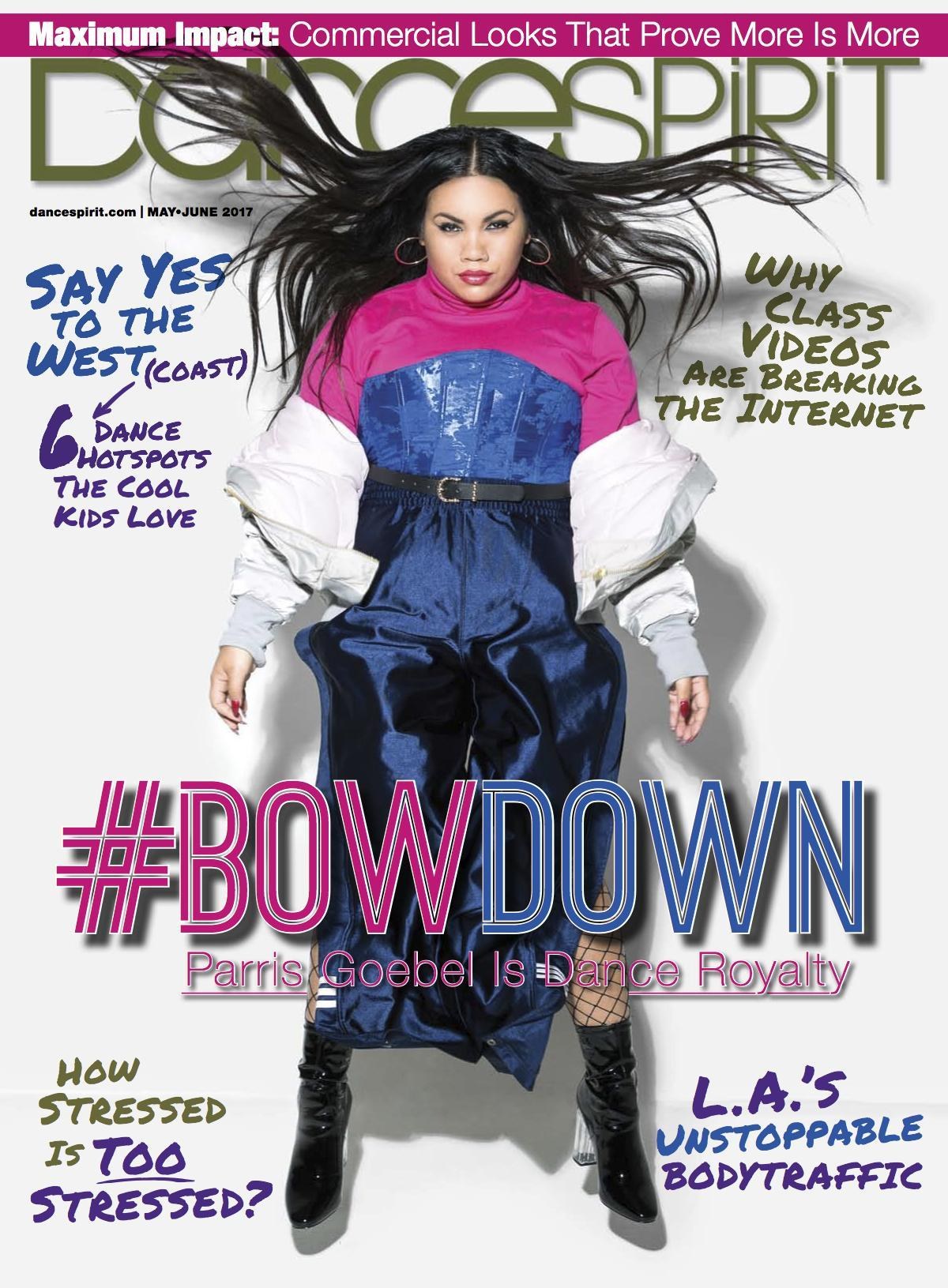 Get Dance Spirit in your inbox