Jade Chynoweth and the cast of "Step Up: High Water" (via @stepupseries on Instagram)
Bless Channing and Jenna Dewan Tatum for understanding that our Step Up love burns with a flame that will never die. It's just been announced that the magical twosome are executive producing "Step Up: High Water," a new series based on the Step Up franchise coming to YouTube Red this fall. And as you'd expect of a Tatum family production, the dancing looks like it's going to be very, very legit.
Keep reading...
Show less
The long, looooong countdown to the premiere of NBC's "World of Dance" is almost over, friends: Just 20 more sleeps until May 30, when we get to see its sure-to-be-fabulousness. And to get everybody EVEN MORE hyped about the show, exec producer Jennifer Lopez and fellow "WOD"-ers Jenna Dewan Tatum, Derek Hough and Ne-Yo have invited all dance lovers to take the #WorldOfDanceChallenge.
It's pretty simple, as these challenges go: Film yourself/your crew dancing the snippet of choreo in the vid below, set to J.Lo's "On the Floor." Upload it, using the #WorldOfDanceChallenge hashtag. Watch the show to see if your clip makes the master compilation video. Enjoy 15 minutes of social media fame/a lifetime of bragging rights if it does.
Keep reading...
Show less
Oh hi guys! Would you like an early holiday present? Because it looks like the Tatum family is about to give us one heck of an amazing dance gift.
Tatum as in Channing and Jenna Dewan, of course—the couple that's held fairly significant real estate in my heart ever since they Step Up-ed into it back in 2006. (2006!!) They're just so talented. And so pretty. And so...delightful.
Channing and Jenna are living proof that the couple that dances together, stays together. And on January 7, they're going to make all our Step Up-fueled fantasies come true when they do a "Tatum Takeover" of Spike's "Lip Sync Battle."
You know what that means: IT'S TATUM DANCE-OFF TIME.
In case you're wondering why I positioned this as an early holiday gift, given that the episode doesn't air until several days into the new year, feast your eyes upon the delicious promo below, which the dynamic duo blessed us with yesterday.
I spy Jenna getting her Magic Mike on. I spy Channing as Elsa from Frozen. (Oh, little Everly Tatum is gonna be one happy girl.) I spy host Chrissy Teigen responding to the showdown in the only appropriate fashion: by totally and completely losing it.
Enjoy, and set your DVRs for Thursday, January 7 at 10/9c!
I know you're excited about Monday night's monster "So You Think You Can Dance" finale.
Frankly, I'm pretty sure you've already planned your viewing party, which will begin at approximately 10 am tomorrow, when you commence binge-viewing all the previous weeks' episodes, and conclude in Tuesday's wee hours, after you and your dance friends have finished freaking out over the finale itself. (May the force be with you, intrepid "SYT" superfans. Remember to hydrate!)
But I have three words that are going to get you even more hyped for Monday's festivities: JENNA DEWAN TATUM.
Remember a few weeks ago, when we heard that the lovely Dewan Tatum had done a duet with Travis Wall at the Dizzy Feet Foundation Celebration of Dance Gala? And then proceeded to lose our minds after seeing a clip of the performance, which looked really, really good?
No? Let me refresh your memory:
Well, we just got word that JDT and TWall will be reprising their partnership during the "SYT" finale episode. And I kind of hope they'll be dancing the same duet. Because the little taste we got in the video? It was not enough. NOT ENOUGH, I SAY. I mean: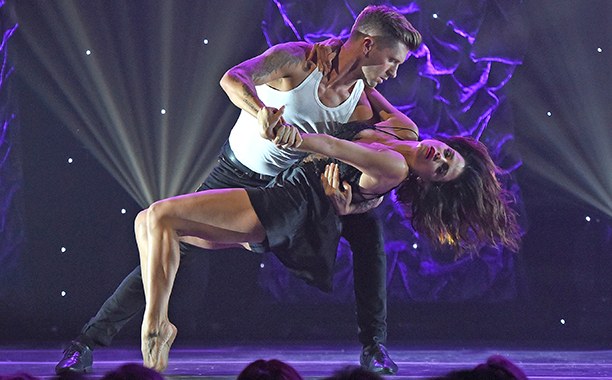 (photo Angela Weiss/Getty)
Yes. More of that. I want to see more of that.
I also maybe want to see Channing Tatum supporting his fabulous wifey from the audience. Or...you know...joining her onstage? I CAN DREAM, DARNIT.
Tune to Fox at 8 pm Monday for all the goodness!
Waiting for Jennifer Lopez's "World of Dance" to premiere is like waiting for Santa Claus on Christmas Eve. On the one hand, the anticipation is part of the fun; on the other, OMG SANTA[/J. LO] JUST GET HERE ALREADY.
We're beyond excited to see what amazingness the NBC show, set to air this spring, has in store for us. And that's only more true now that we've heard the latest "WOD" details. Here's what you need to know:
-Jenna Dewan Tatum will be not just the host, but also a mentor to the dancers. YESSSS MORE JENNA!
-And J. Lo herself will also wear several hats: judge, mentor and executive producer. Busy lady.
-Solo dancers will compete alongside duos and crews. Interesting!
-Dance categories will include hip hop, krumping, popping, locking, ballet, breakdancing, ballroom and stomping. Sounds like there'll be more people repping #TeamStreet than #TeamStage.
-The dancers have already been selected. Which means we officially can't audition, sadface.
-The prize, as we've mentioned, will be $1 million dollars. But we're mentioning it again, because ONE. MILLION. DOLLARS.
-And the champion will be called "Best in the World." Fancy!
-There's a brand-new preview out. Take a look:
We keep getting bite-sized pieces of news about Jennifer Lopez's new show, "World of Dance," for NBC, each tidbit more delicious than the last. But the latest info? It's less "delicious tidbit" and more "EPIC FEAST." Because the latest info is that J. Lo has brought on none other than Jenna Dewan Tatum—Danskin model, "Lip Sync Battle" genius and your Step Up forever love—to host.
Take a second and let that amazingness sink in.
Lopez made the announcement in a series of cool-kid Instagram posts, showing her hanging out with JDT and previously announced judges Derek Hough and Ne-Yo:
Don't worry, guys: Dewan Tatum will still have her own dance show on NBC (and Channing Tatum will still be involved in that project). Yes, that was our first question when we heard this news, too. Turns out NBC just loves 'em some Jenna. (Same.)
We'll let you know more about both shows as we hear it. Here's hoping for lots of fabulous press releases via Insta in the near future.
Keep reading...
Show less
Jenna Dewan Tatum just may have the best. life. ever.
First, she's an amazing dancer. (Step Up was great. "Toddlerography" was brilliant. Her performance with Travis Wall was downright lovely. And her new dance show will undoubtedly be epic.)
Second, she's married to Step Up costar Channing Tatum. (Their "Lip Sync Battle" was one of our all-time favorites, and they have a too-cute daughter together named Everly.)
And now, the 35-year-old actress can add model and brand rep to her list of credentials: She's the new face of Danskin!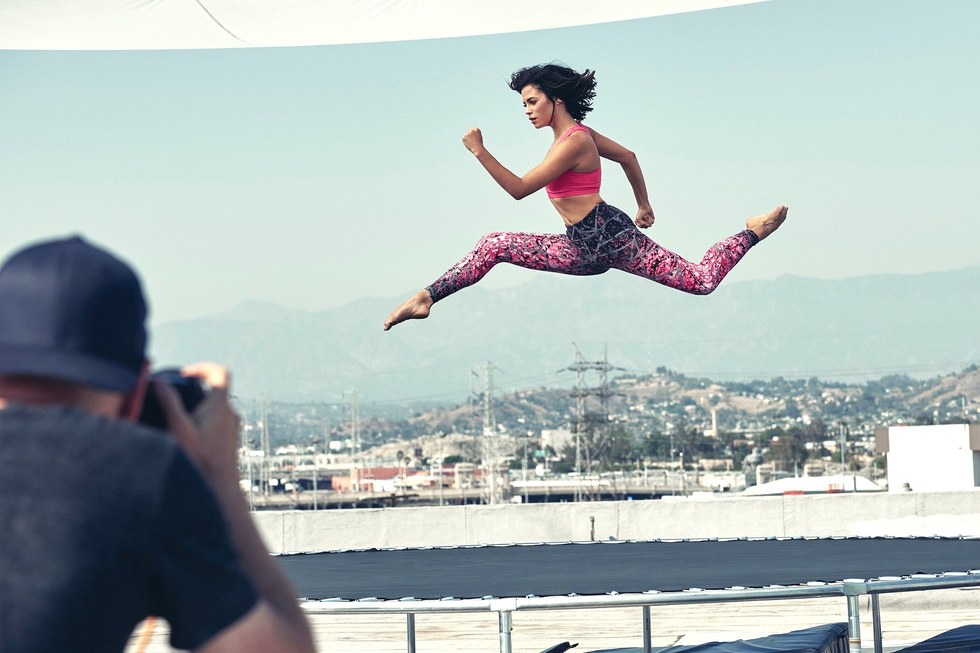 (Photo by Monica May via Danskin)
"My mom reminded me, when I was four years old, starting a community dance class on the weekends and I had to wear a black leotard and pink tights," Dewan Tatum told PeopleStyle on the set of her ad campaign shoot. "She got me a Danskin black little cap sleeve leotard and pink tights—that's kind of why I jumped at this offer. I love Danskin—I've been wearing it for literally 30 years."
Also adorable? Dewan Tatum says 3-year-old Everly is a budding ballerina herself. (Not surprising, considering her parents met on the set of one of the best dance movies ever.) "She has a leotard. The first thing she said to me today when she saw me on set, 'Mommy, you're wearing a leotard like me.' We have a plethora of tutus. Name the color and the sparkle and we have," Dewan Tatum told PeopleStyle. "We started her in dance class and it was too structured for her. She really likes to be free and do her own thing—she's her own little spirit. She likes a good dance, [but] the pressure is on or the attention is on, she's like 'No.' To look at her in a leotard and tutu makes my heart melt, but I'm really conscious not to push it on her."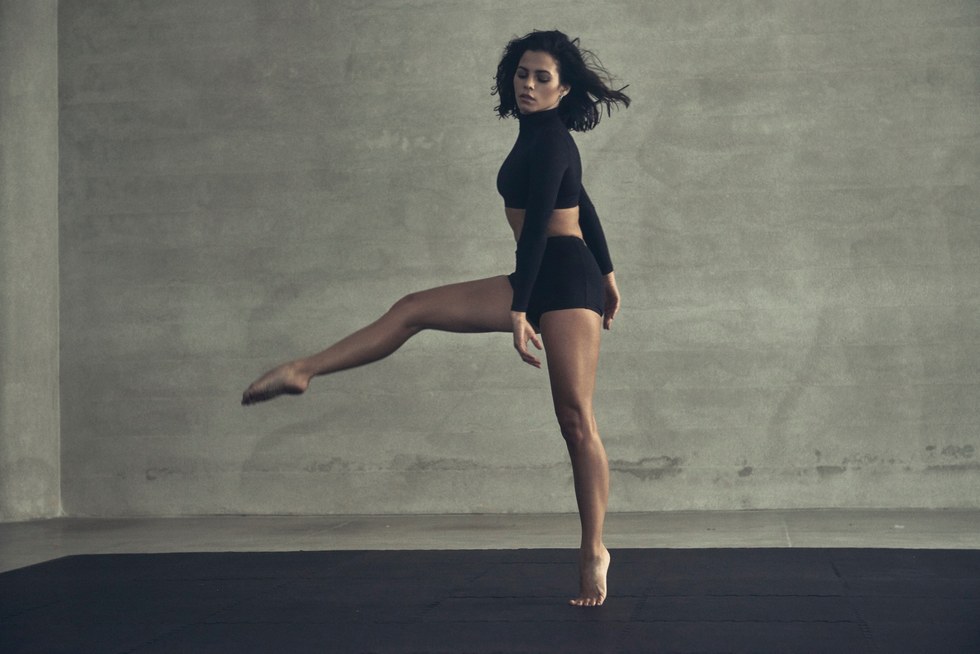 Check out that relevé! (Photo by Monica May via Danskin)
Solid skills, a hot husband, a cute kid, a modeling gig with the OG of dance brands and a level head when it comes to parenting? Keep living your best life, JDT.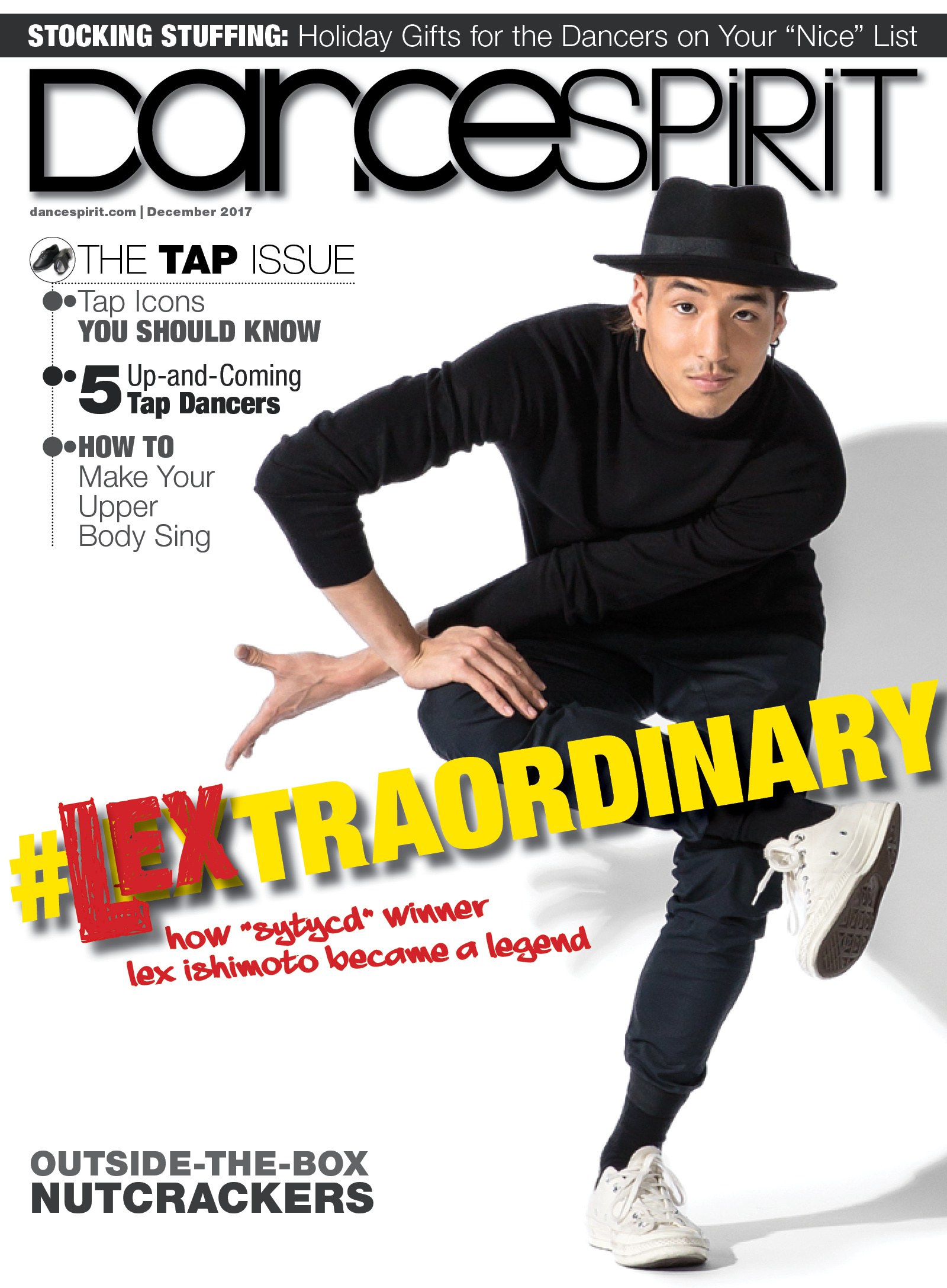 Get Dance Spirit in your inbox