NBC
It seems like only yesterday that we were scream-cheering on our sofas for the very first episode of "World of Dance," amirite? And now the dangerously addictive show has crowned its first winner. (Not its last, either: It's been renewed for another season. 🙌 )
After a very busy episode in which each Division Champion danced not once, but twice—to a song of their choosing, and to a song of their designated mentor's choosing—J. Lo, Derek Hough, and Ne-Yo bestowed the show's million-dollar prize upon...
[...drumroll...]
Keep reading...
Show less
The long, looooong countdown to the premiere of NBC's "World of Dance" is almost over, friends: Just 20 more sleeps until May 30, when we get to see its sure-to-be-fabulousness. And to get everybody EVEN MORE hyped about the show, exec producer Jennifer Lopez and fellow "WOD"-ers Jenna Dewan Tatum, Derek Hough and Ne-Yo have invited all dance lovers to take the #WorldOfDanceChallenge.
It's pretty simple, as these challenges go: Film yourself/your crew dancing the snippet of choreo in the vid below, set to J.Lo's "On the Floor." Upload it, using the #WorldOfDanceChallenge hashtag. Watch the show to see if your clip makes the master compilation video. Enjoy 15 minutes of social media fame/a lifetime of bragging rights if it does.
Keep reading...
Show less
Waiting for Jennifer Lopez's "World of Dance" to premiere is like waiting for Santa Claus on Christmas Eve. On the one hand, the anticipation is part of the fun; on the other, OMG SANTA[/J. LO] JUST GET HERE ALREADY.
We're beyond excited to see what amazingness the NBC show, set to air this spring, has in store for us. And that's only more true now that we've heard the latest "WOD" details. Here's what you need to know:
-Jenna Dewan Tatum will be not just the host, but also a mentor to the dancers. YESSSS MORE JENNA!
-And J. Lo herself will also wear several hats: judge, mentor and executive producer. Busy lady.
-Solo dancers will compete alongside duos and crews. Interesting!
-Dance categories will include hip hop, krumping, popping, locking, ballet, breakdancing, ballroom and stomping. Sounds like there'll be more people repping #TeamStreet than #TeamStage.
-The dancers have already been selected. Which means we officially can't audition, sadface.
-The prize, as we've mentioned, will be $1 million dollars. But we're mentioning it again, because ONE. MILLION. DOLLARS.
-And the champion will be called "Best in the World." Fancy!
-There's a brand-new preview out. Take a look:
We keep getting bite-sized pieces of news about Jennifer Lopez's new show, "World of Dance," for NBC, each tidbit more delicious than the last. But the latest info? It's less "delicious tidbit" and more "EPIC FEAST." Because the latest info is that J. Lo has brought on none other than Jenna Dewan Tatum—Danskin model, "Lip Sync Battle" genius and your Step Up forever love—to host.
Take a second and let that amazingness sink in.
Lopez made the announcement in a series of cool-kid Instagram posts, showing her hanging out with JDT and previously announced judges Derek Hough and Ne-Yo:
Don't worry, guys: Dewan Tatum will still have her own dance show on NBC (and Channing Tatum will still be involved in that project). Yes, that was our first question when we heard this news, too. Turns out NBC just loves 'em some Jenna. (Same.)
We'll let you know more about both shows as we hear it. Here's hoping for lots of fabulous press releases via Insta in the near future.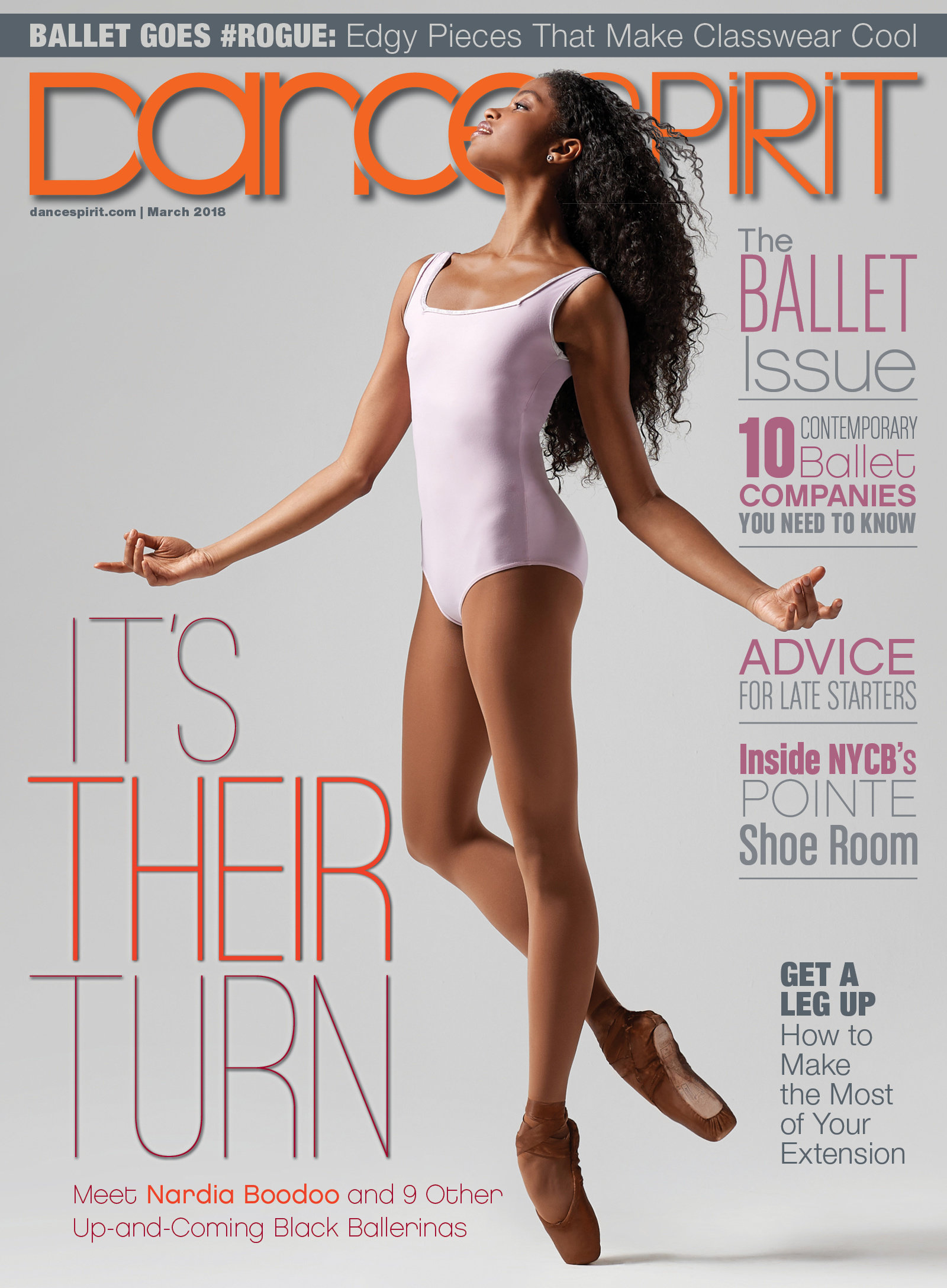 Get Dance Spirit in your inbox