Apr. 15, 2014 03:12PM EST
Nov. 10, 2013 12:00PM EST
When I crush on a dancer, I crush hard. I look at every Facebook photo I can find, I stalk Twitter and Instagram, and I stay up way too late YouTube-ing the dancer until my eyes start to close.
Thank goodness for the internet, right?
Here's who I can't stop talking about right now...
Jeremy Hudson: He's easily the most-booked dancer in Hollywood. Jeremy, when was the last time you had to audition for something? Right, never. Because people love you and you direct book for superstars like it's nothing. Jeremy spent a long time dancing with Lady Gaga, and now he's branching out and I'm on the edge of my little seat waiting to see what his next major move will be.
Juliet Doherty: She's the love of my life. At just 16, this ballerina is wise beyond her years, and I'm so happy she's getting exceptional training at the San Francisco Ballet School. Keep an eye out, people—this one's going places. Places that probably come with the title "principal."
The Revolting Children from Matilda: It took me far too long to finally see this critically-acclaimed Broadway musical. Oh, you haven't seen it? Go now. I'll wait here while you purchase your tickets. Oh, tickets are "too expensive?" I don't care. Buy them. Figure it out. You're going to love this show, I promise. The kids are so darn talented, and the "big kids" are equally endearing. I sobbed during "When I Grow Up," and again during the curtain call, as I always do.
Jayci Kalb: Classically beautiful, exceptionally talented. Jayci's the total package.
The "Waltz of the Snowflakes" scene from The Nutcracker: Halloween is a thing of the past, which means we can officially start talking nonstop about sugar plums! No matter how many times I see it—or just hear the music—the snow scene gives me chills.
Which dancers, groups or shows are you obsessed with right now? Let me know in the comments—maybe you'll find your dance crush in an upcoming issue of DS!
Apr. 25, 2011 12:50PM EST
The L.A. dance scene is bursting with talent. Here are 16 movers and shakers you absolutely need to know.
Choreographers
Get to their classes, learn their styles and figure out what they like. These dancemakers are the ones who will be teaching you choreography at auditions and on set.
Jamaica Craft: Jamaica's choreography—whether it's for Ciara, Eve or Justin Bieber—is fresh, funky and hard-hitting. She's got swagger and she knows how to bring it out in the artists she works with.
Jennifer Hamilton: After growing up on the convention circuit, Jennifer Hamilton worked her way up the industry ladder by assisting major dancemakers like Marguerite Derricks. She's worked on more than 30 films, including the 2009 Fame remake, the Austin Powers franchise and Step Brothers.
Flii Stylz: Everyone knows Chris Brown has stellar dance moves—and he gets his choreography from Flii. The dancemaker also choreographed Ke$ha's "We R Who We R" music video, and has worked with Jennifer Lopez, the Backstreet Boys and Jesse McCartney.
Jeri Slaughter: If you're a diva-in-the-making, Jeri Slaughter is the guy to call for sassy, take-no-prisoners moves. He's choreographed performances for Mariah Carey, Whitney Houston, Cher, Christina Aguilera and Leona Lewis.
Aakomon "AJ" Jones: In addition to choreographing Madonna's Sticky & Sweet tour and Center Stage: Turn It Up, AJ is also Usher's main dance man. He was the creative director for Usher's "DJ Got Us Fallin' In Love," "OMG" and "Lil' Freak" music videos.
Michael Rooney: Michael Rooney's five-page resumé reads like a Who's Who of Hollywood. It boasts such names as Fatboy Slim, Kylie Minogue and Paula Abdul, and it includes 16 choreography award nominations. Plus, Rooney has choreographed more than 80 commercials for companies such as Target, Old Navy, Cadillac, Cover Girl and Starbucks.
Directors
Headed for the big screen, small screen or music video land? Make sure these people know your name.
Hype Williams: Has directed videos for Missy Elliott, Kanye West and Jay-Z
Joseph Kahn: Works with Britney Spears, the Backstreet Boys and U2
Sophie Muller: Want to be a Harajuku girl? Muller is Gwen Stefani's video go-to.
Dancers
These dancers are referred to as "bookies" because they're working hard, auditioning like crazy and booking every job in sight. But don't think of them as your competition—use them as inspiration. They're doing something very right.
Nick DeMoura: He's got Bieber fever! DeMoura is one of the few dancers getting his groove on behind Justin Bieber on tour and in the Never Say Never feature film.
Devin Jamieson: He's best known for booking a coveted spot on Michael Jackson's This Is It tour.
Ivan "Flipz" Velez: Name any recent dance movie and it's likely Flipz is in it. Choreographers are dying to hire him for his versatility and impressive acrobatics.
Jeremy Hudson: This charming, Ken Doll–esque dancer has appeared in the Fame remake and on "Glee." He's also landed one of the hottest gigs in Hollywood: dancing backup for Lady Gaga.
Mallauri Esquibel: This fiery redhead was a featured dancer in the 2009 Fame film and in High School Musical 3: Senior Year. Now she's taking her talents to Broadway, where she's the dance captain for the Marguerite Derricks–choreographed musical Wonderland.
Shaun Evaristo: He's using his talents to reach beyond the dance realm and create a short film called Unthinkable.
Agencies
The big ones for dancers and choreographers are McDonald-Selznick Associates, Clear Talent Group and Bloc.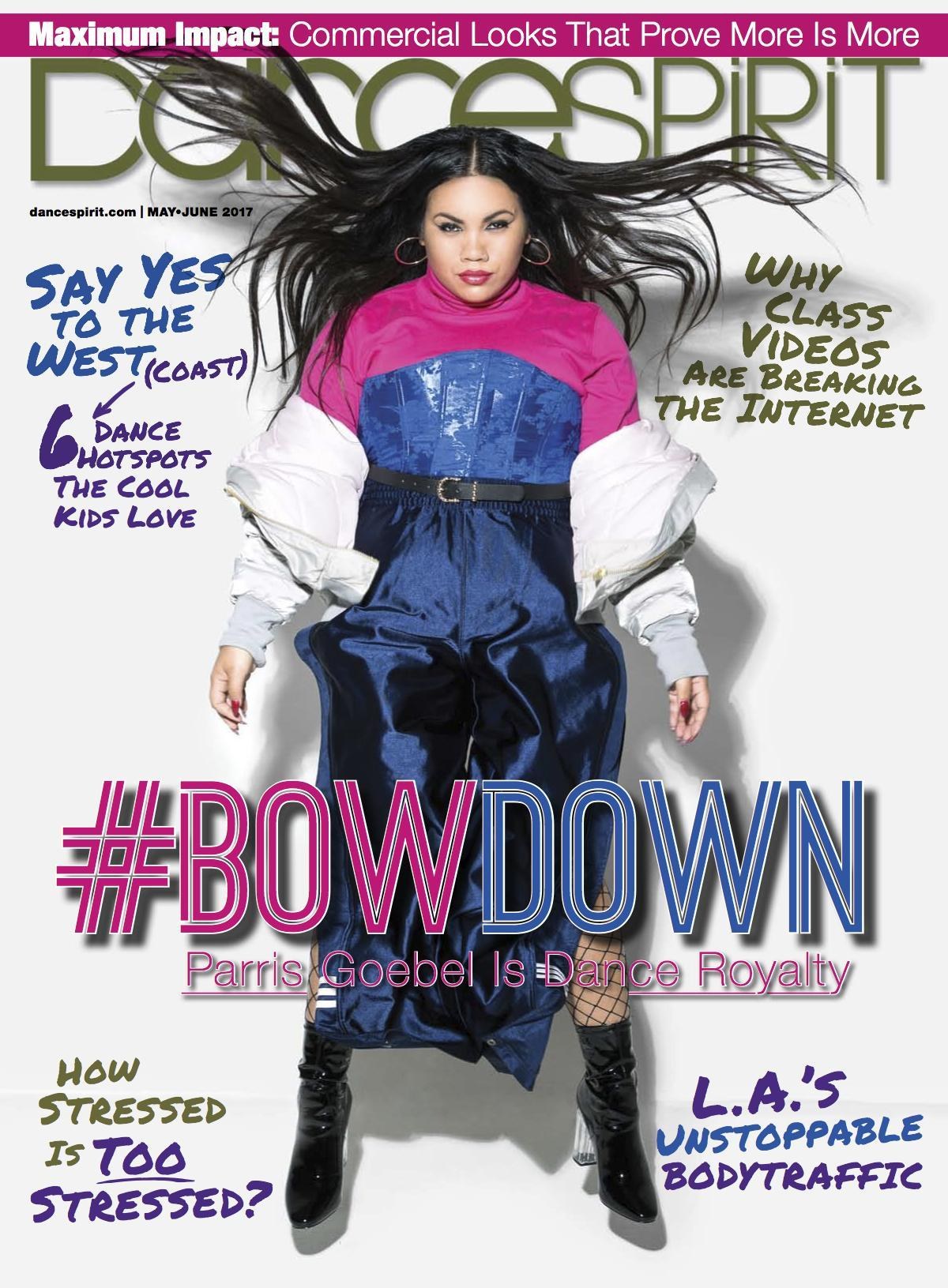 Get Dance Spirit in your inbox
Featured College Dance Program