All of 18-year-old Kaylin Maggard's dreams—from scoring the title of National Senior Outstanding Dancer at New York City Dance Alliance Nationals to winning the 2017 Dance Spirit Cover Model Search—are coming true. And to anyone who knows the gorgeous contemporary dancer, that's no surprise.
From the moment the Dance Spirit staff met Kaylin, it was obvious her humility and talent would take her far. Not only did she go full-out during the photo shoot and class at Broadway Dance Center, but she was always cheering on, laughing with, and supporting her fellow CMS contestants Haley Hartsfield and Michelle Quiner. During the voting period, the social media world was abuzz with praise for her work ethic, positive attitude, and generosity.
Since her CMS trip to NYC, Kaylin's moved from her hometown of Columbia, MO, to the Big Apple for her freshman year at Juilliard, and is busy getting acquainted with the city. As for the future? She's taking it one opportunity at a time, but something tells us we'll be seeing this contemporary queen reach new heights every year.
Keep reading...
Show less
If you've gotten your copy of our September issue, then you've definitely seen Kenneth Edwards' beautiful photo essay following Juilliard student (and 2013 CMS finalist!) Madi Hicks for a day. Hicks is a stunning dancer and Edwards an equally stunning photographer, so we here at Dance Spirit had a really (really) hard time picking our favorite images to print in the magazine. Which is why, as a special Saturday treat, we've compiled our favorite outtakes from the shoot. Take a look and prepare to be mesmerized by Hicks' elegant presence and Edwards' on-point photographic eye.
Keep reading...
Show less
Aug. 11, 2016 03:37PM EST
(Kenneth B. Edwards)
Spend one day observing the dance program at The Juilliard School, and it's obvious how hard the dancers have worked to get there. But even in a studio filled with insane talent, 20-year-old Madi Hicks stands out. A former title-winning comp kid (and 2013 Dance Spirit Cover Model Search finalist!), this junior dances 24/7, and packs as many dance composition classes into her schedule as possible. "I love, love, love to choreograph," she says. "I really want to have my own company some day." In the meantime, she's soaking up all that her elite school and NYC have to offer. So what's it like to attend one of the most prestigious conservatories in the nation? We followed Hicks for a day last spring to find out.
"The teachers really care about our futures and invest in us," says Hicks. "I get so much one-on-one help because the Juilliard dance program is so small. I wouldn't get that in a larger program."
Keep reading...
Show less
I remember my audition for Juilliard like it was yesterday. I can tell you which leotard I wore, where I stood at the barre—and that I didn't make it past the first cut.
I bring this up for two reasons:
1. It's college admissions season, when high school seniors anxiously await envelopes containing options and decisions surrounding their future. It's a terrifying time of year, and one that can be extremely exciting and heart-wrenching at the same time.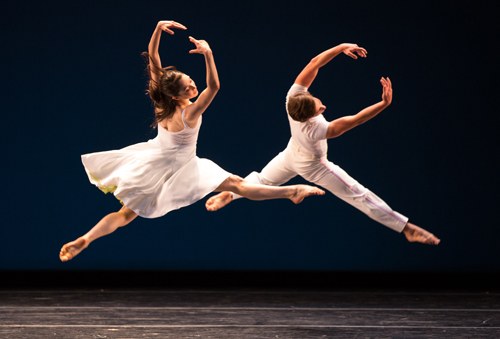 Juilliard students Daphne Fernberger and Lorrin Brubaker in Lar Lubovitch's Concerto Six Twenty-Two. Photo by Rosalie O'Connor
2. Juilliard's dance department celebrated another successful spring performance run this past weekend. Their sophomore, junior and senior dancers excelled in a repertory smorgasbord: Twyla Tharp's Baker's Dozen, Lar Lubovitch's Concerto Six Twenty-Two and Eliot Feld's The Jig Is Up. It was easy to forget the dancers were students and not professionals the way they tackled Tharp's wiggly phrasing and Lubovitch's flowing, expansive movement.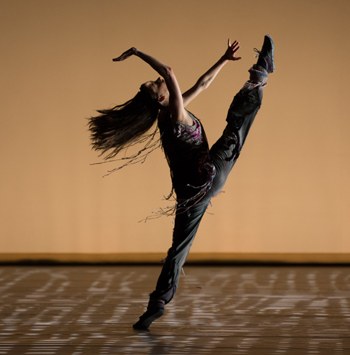 Juilliard's Kristina Bentz in Eliot Feld's The Jig Is Up.
Photo by Rosalie O'Connor
On Friday night, Dance Spirit's very own September 2013 cover guy (and Juilliard junior) Corey John Snide shimmied his way through Feld's quirky mix of Irish-jig-meets-Soul Train-meets-flower-child choreography.
While watching The Jig Is Up, I remembered one of Corey's quotes from the feature: "College has given me options for how I can make a living and feel fulfilled artistically. I'm not just trying to kick my leg up to my face anymore." He captures exactly what college dance has to offer. It's the time to explore everything we love—and don't love—about dance. It's awesome.
Choosing a school, however, is not always as awesome, or easy. When I was rejected from Juilliard, I was definitely disappointed in myself. But as they say, hindsight is 20-20, and I know now my reasons for choosing to audition there in the first place weren't exactly grounded. I didn't know Juilliard's rich history; I'd never seen a performance there; and I had no idea of which company I dreamed of joining after graduation. I hadn't considered what I truly wanted out of a dance education, compared to what the school—or any school for that matter—actually offered.
All classic mistakes.
But Dance Spirit is here to help. Check out "University of NYC" to find out what school in The Big Apple is really like. "Streamline Your College Search" offers countless tips to help you target your dream dance program. And look in your April issue for "I Have No Idea What I Want to Do After High School!" where you'll hear from five professional dancers about how they chose their paths—some heading to college and others directly to a career.
Want more? Sign up for the DanceU101 monthly newsletter to get program news and the "Real Deal" from college dance students delivered right to your inbox.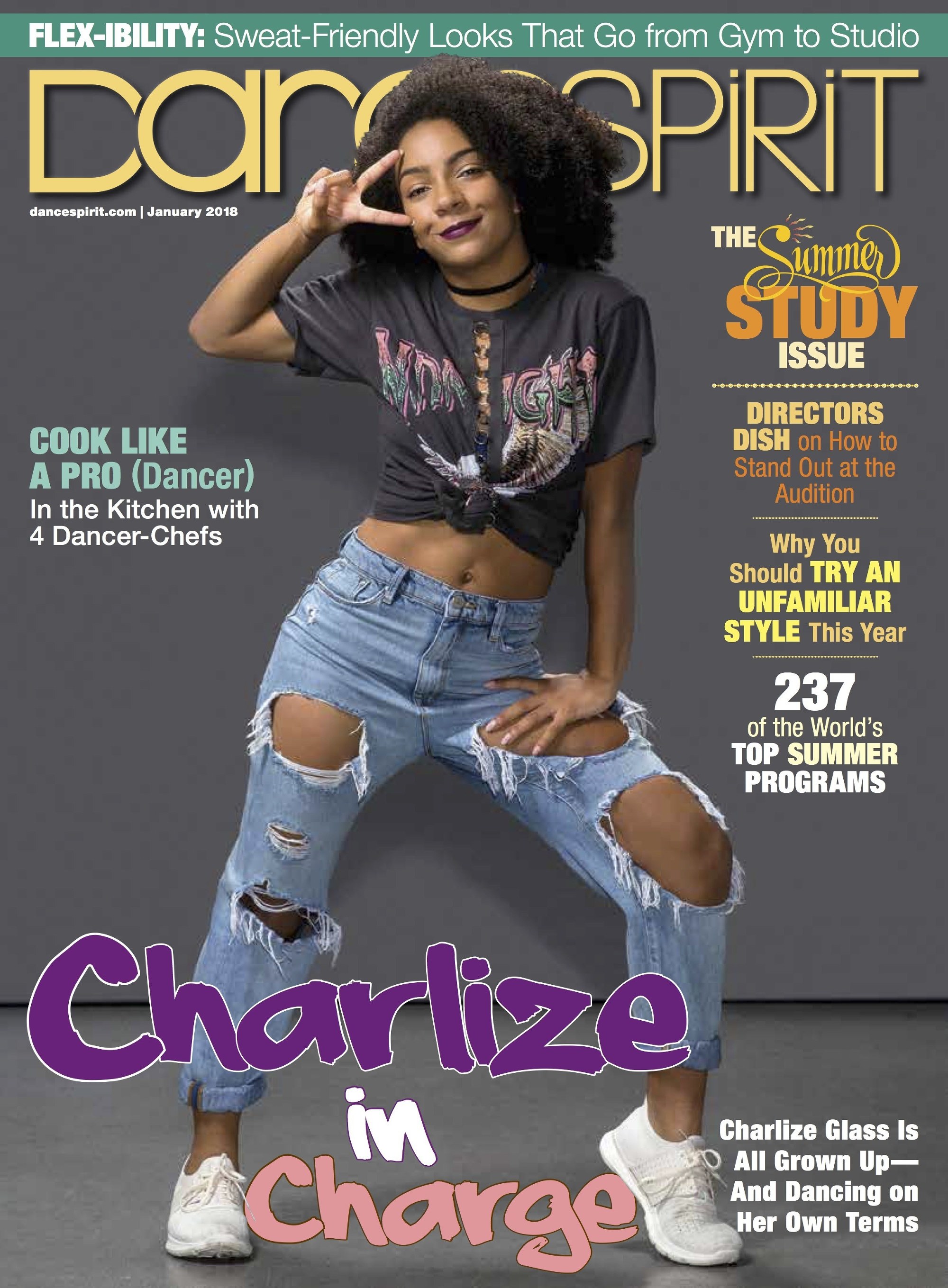 Get Dance Spirit in your inbox