May. 22, 2017 02:07PM EST
On Saturday morning, Russell Horning—aka 15-year-old Instagram king @i_got_barzz—was already kind of famous. His admittedly bad but weirdly mesmerizing dance videos had earned him shoutouts from the likes of Rihanna (and dance tributes from the likes of Josh Killacky).
But by Sunday morning? By Sunday morning, Russell Got Barzz had reached an entirely different level of memedom. Because Katy Perry tapped the teen—signature backpack and all—to perform "Swish Swish" with her on "Saturday Night Live." And the internet lost its darn mind.
Keep reading...
Show less
May. 16, 2017 01:17PM EST
Joe Toreno

Everything former DS cover girl Kaycee Rice touches turns to viral. From doing Nike campaigns (she has her own collection and self-designed shoe with the brand!) to performing at the Super Bowl to crushing class videos with WilldaBeast and Tricia Miranda, Kaycee's always on the move—and she's always fierce, fun, and full-out.
Keep reading...
Show less
Mar. 23, 2017 05:25PM EST
Katy Perry loves her dancers (LEFT SHARK 4EVER). New York City Ballet loves its artistic collaborations (that Opening Ceremony runway show—still not over it). So I guess, in a way, it was inevitable that Katy would end up performing alongside a bevy of City Ballet beauties.
And yet, this morning, when my Insta feed was full of photos of NYCB ladies backing Perry at Carnegie Hall, it still felt like THE MOST WONDERFUL SURPRISE.
Here's what happened: The David Lynch Foundation tapped Perry to perform her never-gets-old hit "Firework" at its benefit concert, held last night in NYC. Perry's choreographic team, RJ Durell and Nick Florez, tapped adorably pregnant NYCB principal Maria Kowroski and her beautiful dancer husband, Martin Harvey, to create some pretty pretty ballet choreo for the number. And Kowroski tapped four of her City Ballet colleagues—Faye Arthurs, Olivia Boisson, Jenelle Manzi and Gretchen Smith—to dance in the performance.
The result, judging by the Instagram evidence, was glamorous and elegant and super-duper pink. Which sounds about right, no?
Also, I need Katy Perry's gala dress, STAT.
Mar. 23, 2017 01:50PM EST
Can we make #TappyFriday a thing? Earlier this morning we brought you the utter joy of Book of Mormon swing Christopher Rice's "Happy Tap Dance." Now, the Syncopated Ladies are turning up the heat with their latest tap video extravaganza, set to Katy Perry's "Roar."
It has everything you've come to expect from a Syncopated Ladies production—namely, Chloé Arnold's fabulous team of hoofers doing innovative choreography to an earworm of a girl-power anthem. But the cool thing about this latest video is that it's set in the desert, which means the Ladies are actually practicing the fine art of "sand dancing," as made famous by tapper Howard "Sandman" Sims back in the 1950s. The scraping sound of the sand under the dancers' feet adds a different kind of aural texture to the choreography.
Enjoy! And seriously, let's get this #TappyFriday thing going, guys.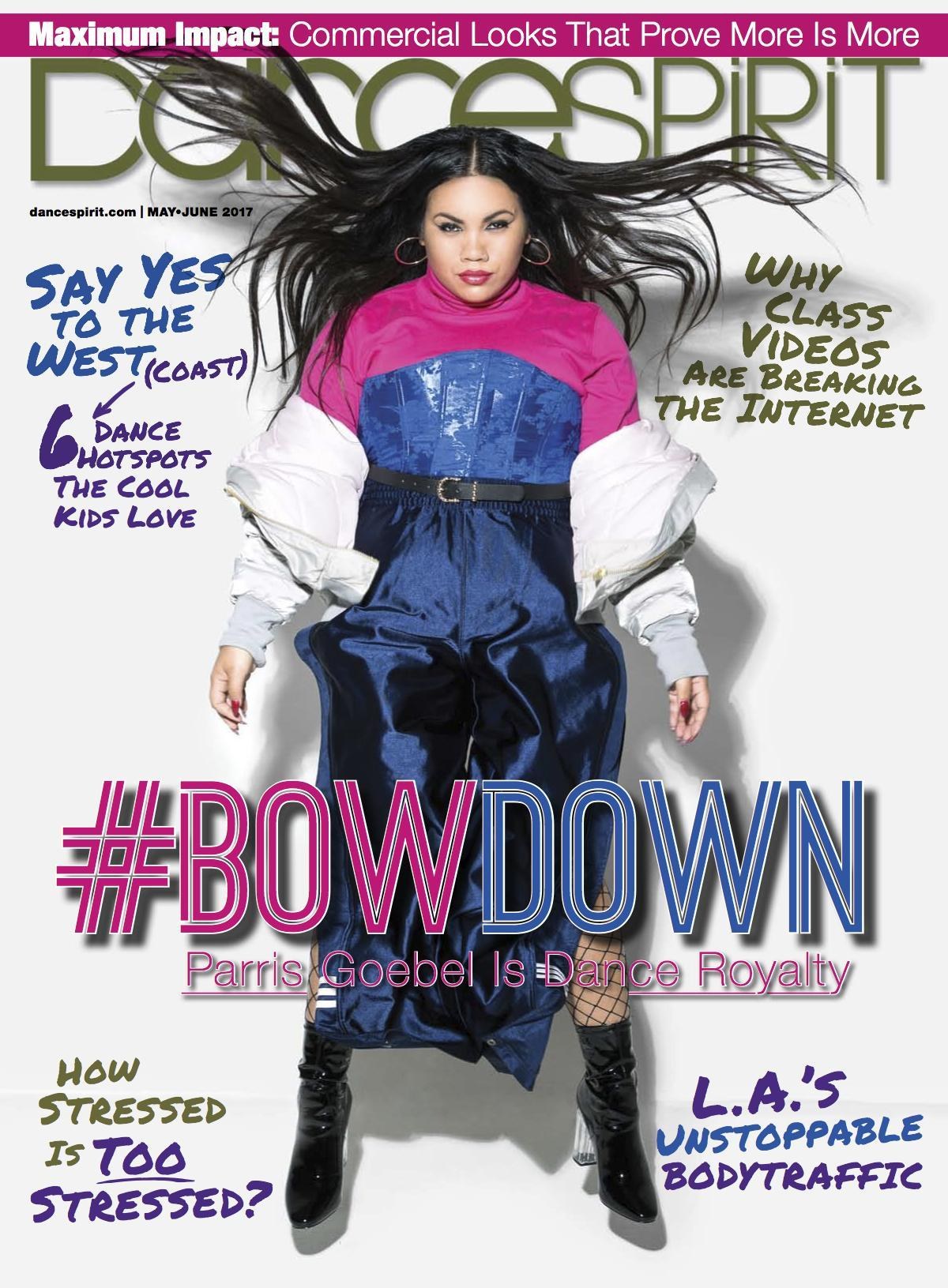 Get Dance Spirit in your inbox