Here it is, in all its glory.
Is Keenan Kampa (aka Ruby) perfect? Yes. Is Ian Eastwood (aka Rik) and SwitchSteps Crew #squadgoals? Definitely. Is Nicholas Galitzine (aka Johnnie) very convincing as a struggling artist who really needs my Ruby's help? Um, yeah.
We've been waiting for High Strung with baited breath, taking you behind the scenes and picking apart clues to its possible release date. We're happy to announce that the film will hit theaters nationwide in April! In the meantime, the trailer does not disappoint.
Now, we'll have to patiently wait for spring. And we really hope Kampa is reading for other films or working on other dance projects, because we miss her gorgeous dancing.
Videos
Mar. 23, 2017 12:25PM EST
Mar. 23, 2017 05:42AM EST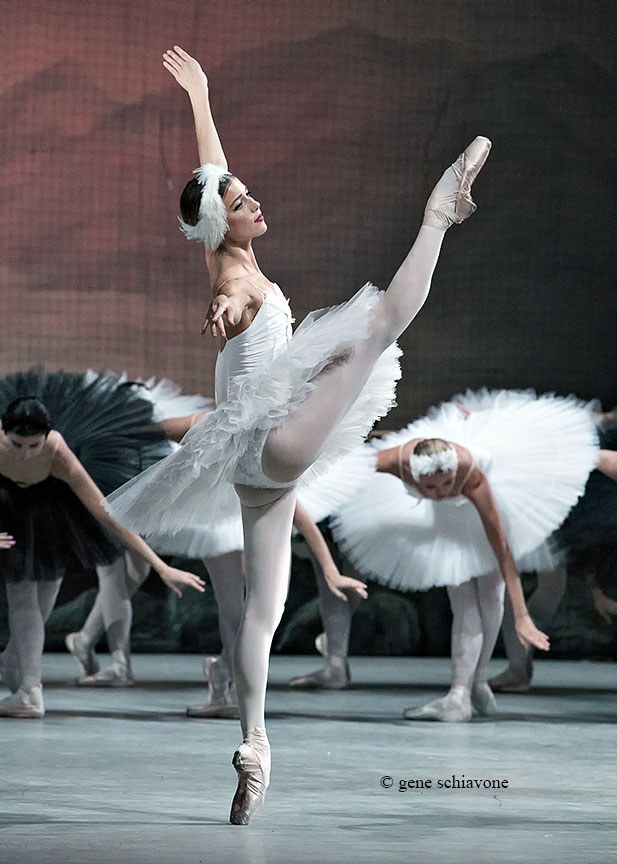 We first heard from beautiful ballerina Keenan Kampa in 2010, when the Washington, D.C. native documented her final year at the Vaganova Academy in St. Petersburg, Russia for us. (It's incredibly rare for an American dancer to study at the iconic school, by the way, which speaks to just how amazing Keenan is.) Then, this past March, she graced our cover, talking about her artistic growth during her first year as a professional dancer at Boston Ballet—and posing for a gorgeous group of fashion photos that blew up our Pinterest page. Shortly afterward, we were thrilled to hear that Keenan was making history as the first American to join the Mariinsky Ballet—her lifelong dream come true.
And this past week she came full circle, making her U.S. debut with the Mariinsky at the Segerstrom Center for the Arts in L.A. The company danced Swan Lake (of course), and Keenan was honored with a demi-soloist part, one of the Big Swans.
Judging by this photo from the performance, it looks like she's grown even more lovely since joining the Mariinsky. (We almost didn't recognize her as a brunette—until we saw those unforgettable feet!). Congratulations, Keenan—we can't wait to see where your fabulous career goes next! And if you haven't experienced Keenan's particular brand of awesome, check out this behind-the-scenes video from her cover shoot:
Mar. 23, 2017 04:52AM EST
So, you know that Dance Spirit has an iPad app. And we've told you that it's awesome. But I wanted to give you a sense of just how awesome it really is—by showing you some of its coolest features.
Let's begin with the March cover, shall we? At first glance, it looks pretty much the way it does on newsstands: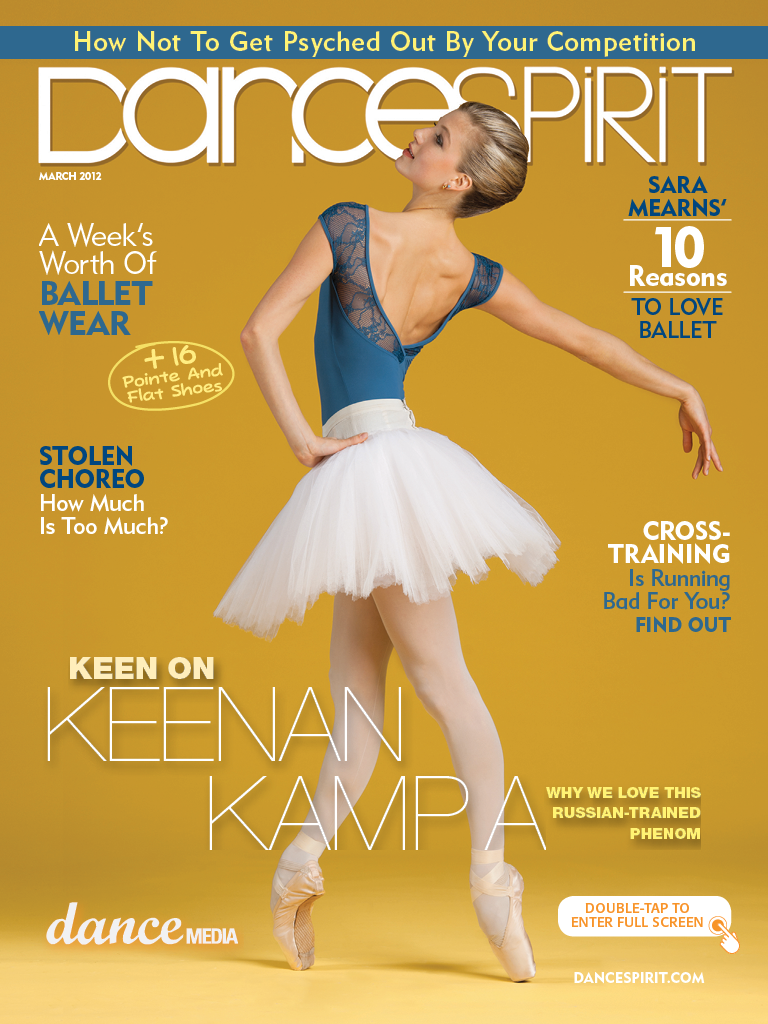 But say you want to enjoy that gorgeous photo of Keenan Kampa minus the cover lines. No problem—just tap two times, and voila!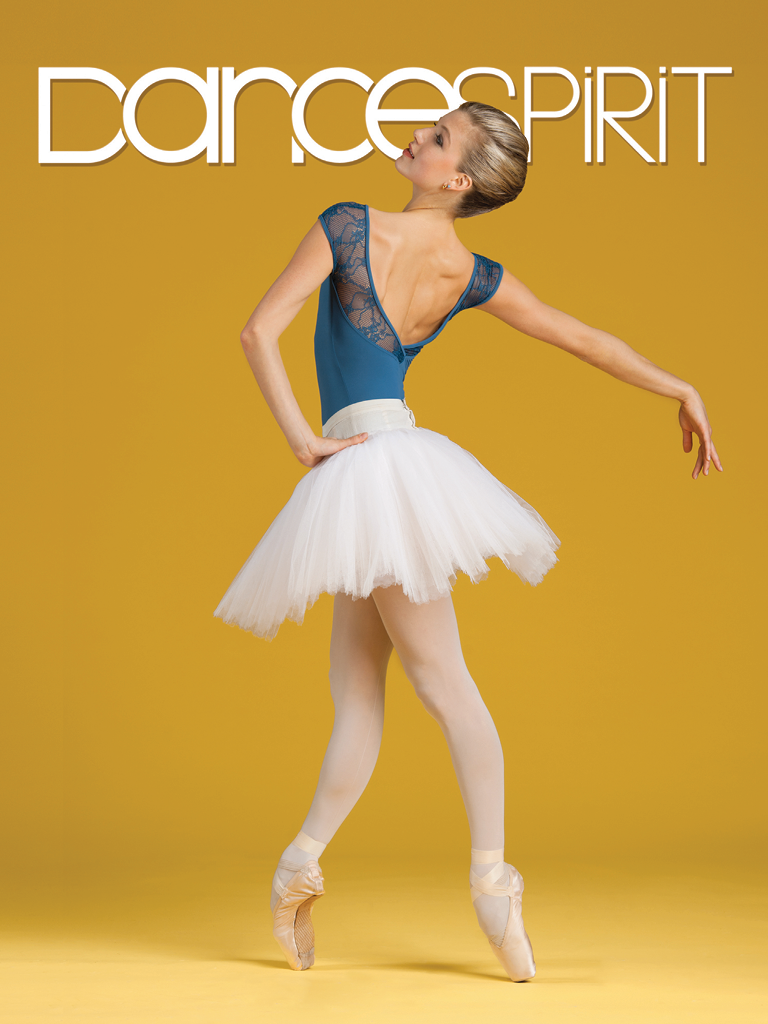 Since Keenan is amazing, let's jump to her cover story—which is easy to do, thanks to the oh-so-handy navigation bar: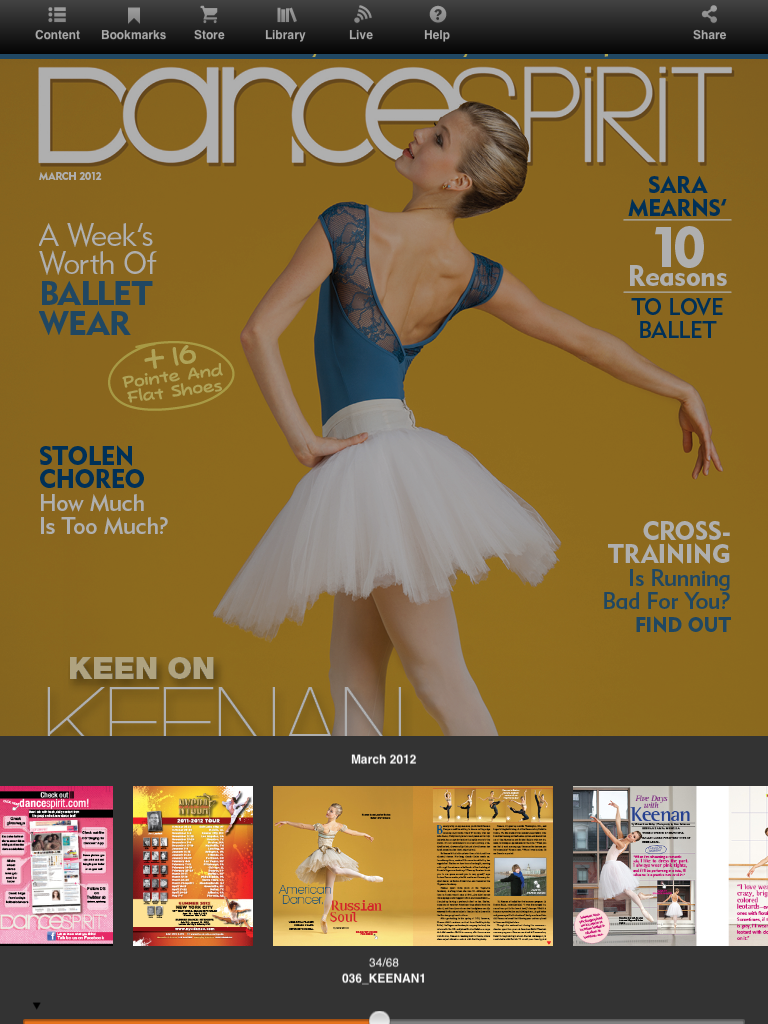 So now we're in the cover layout. We took so many gorgeous photos of Keenan that, to cram 'em all into the print version, we had to make them on the small side. But say you want to see a larger version of this guy: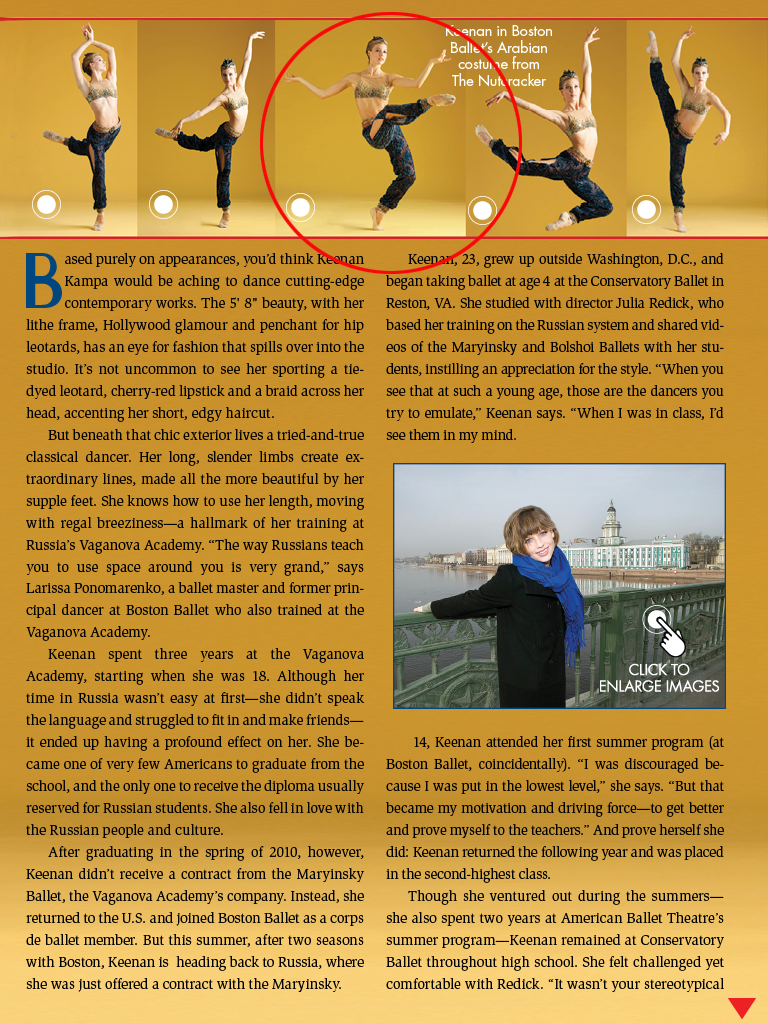 Can do! Just tap to expand that (and any other) photo: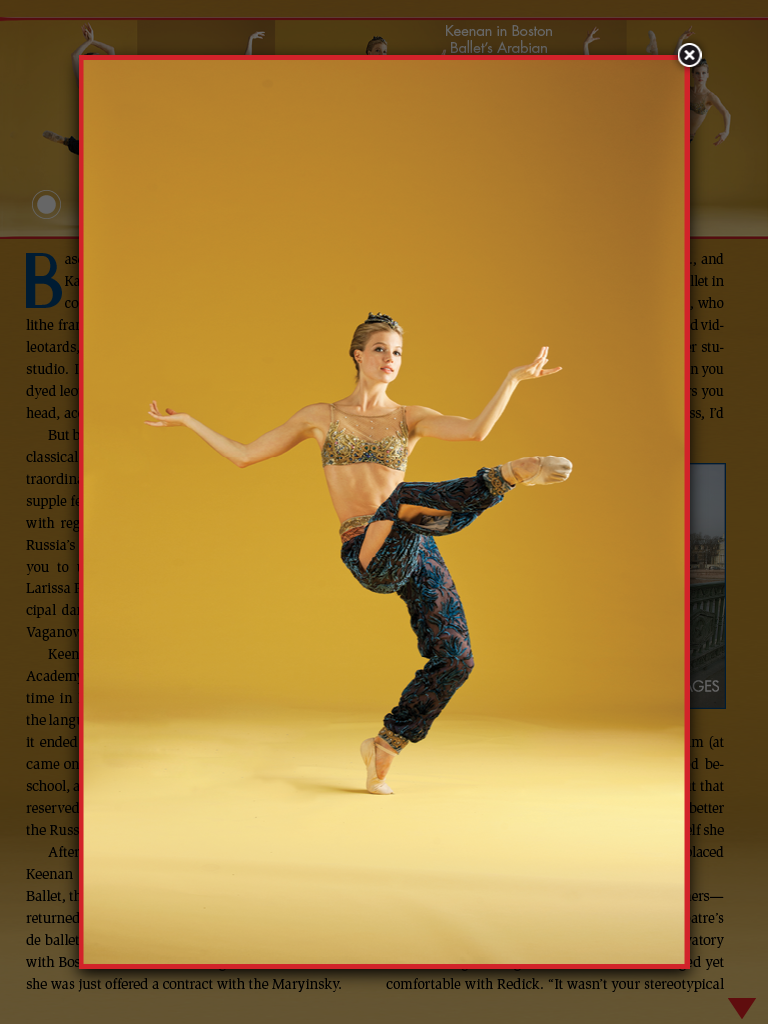 Pretty neat, right? Same thing goes for Keenan's lovely fashion images: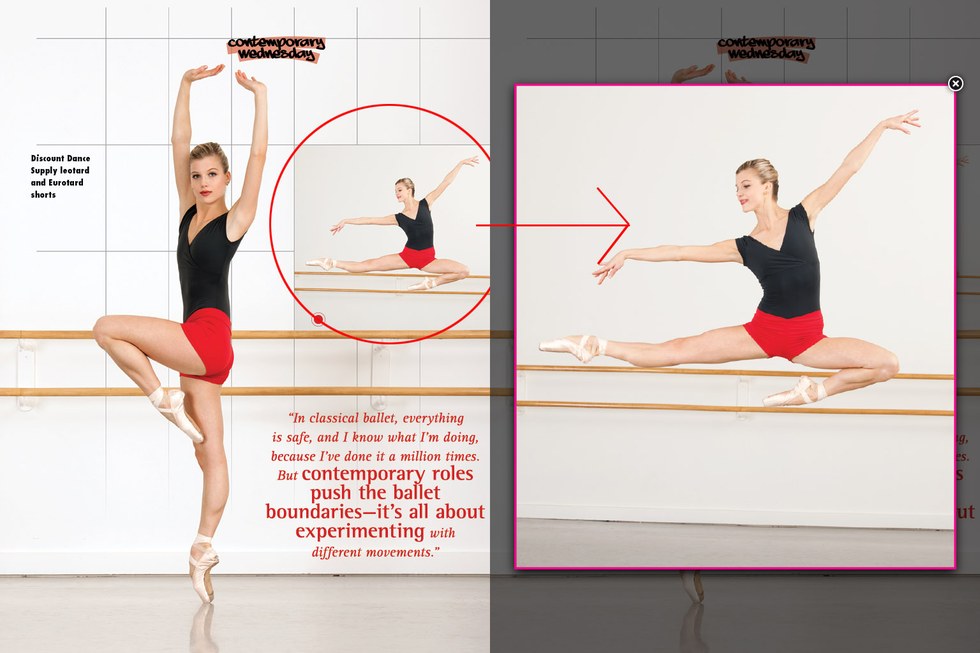 And the fun doesn't end there. Did you love our ballroom story, "Find Your Frame"? You'll love the iPad version even more, because it has little Easter-egg tips scattered throughout. Tap on "Tip #1"...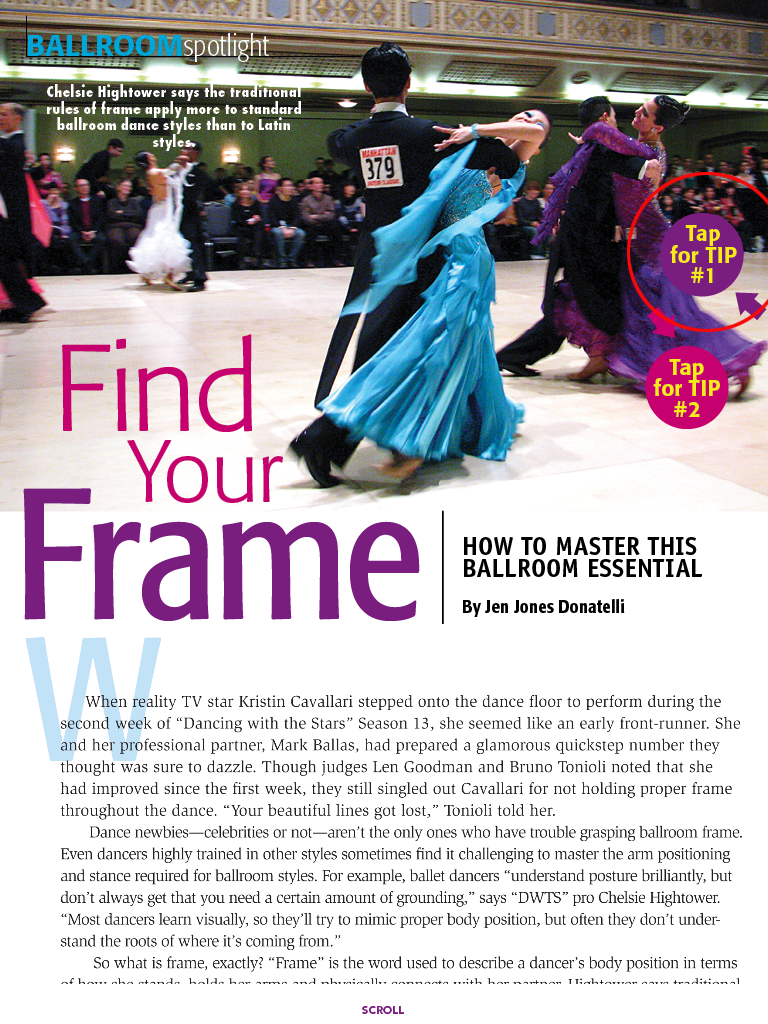 ...to find out all about the ballroom frame's four points of connection: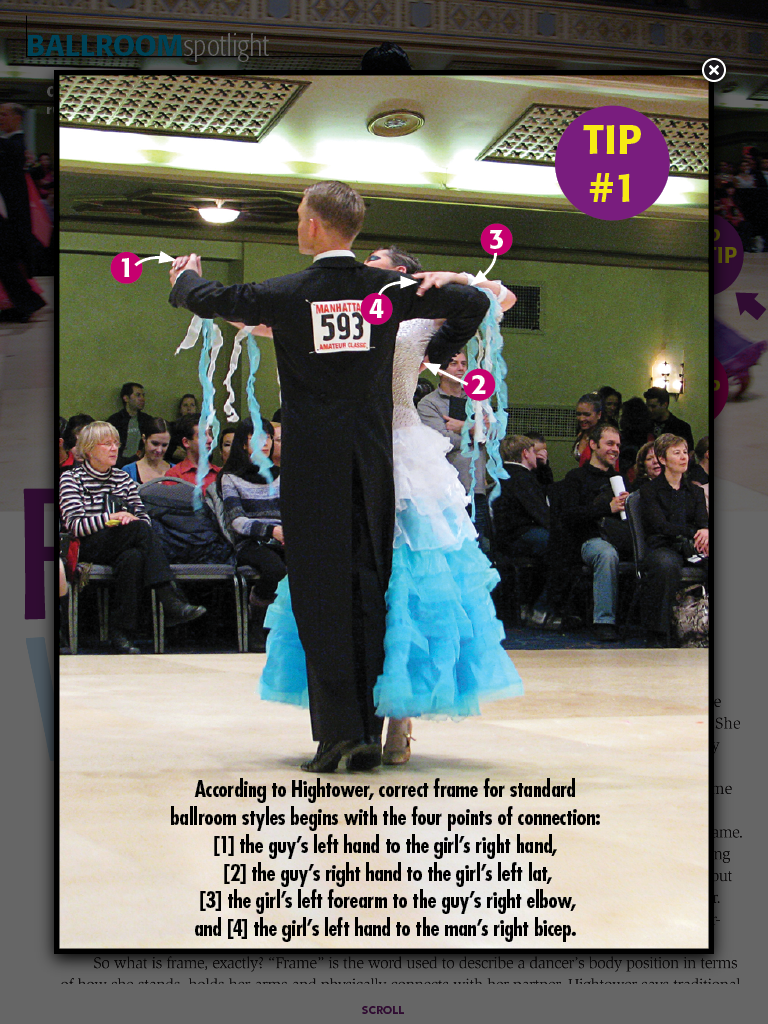 Technology is fun! And this isn't even half of what the DS app has up its sleeve. (Seriously—I keep discovering more and more cool features.) Intrigued? Find the app today at the iTunes store—or, from your iPad, go to "Newsstand" and search for "Dance Spirit."


Get Dance Spirit in your inbox