Mar. 23, 2017 05:38PM EST
I say this publicly and without shame: I, Margaret Fuhrer, a fully-grown woman, spent much of my weekend watching Justin Bieber's "Purpose: The Movement" dance movie on repeat.
Look: I've had my ups and downs with Bieber over the years. We all have. He knows it. But you have to respect this insanely ambitious, insanely dance-y, insanely GOOD new project, which dropped Saturday. Leave it to Bieber to both over-promise and over-deliver on a premise that sounded iffy when it was first announced (dance videos for all 13 of the new album's tracks? Okaaaay) and now just seems brilliant (13 AMAZING DANCE VIDEOS AHHHHHH).
This isn't just a love letter to the Biebs, though. The person we should really be most in awe of right now is Parris Goebel, the genius 24-year-old choreographer who directed the whole thing. In addition to choreographing many of the tracks herself, Goebel pulled in an unbelievable number of dance stars to perform in and create for the various videos. There's a spirit of generosity to the project—she not only wants to show what she can do, but also what the people she admires can do.
Nobody disappoints. And much as we loved the cotton-candy happiness of "Sorry," "Purpose: The Movement" isn't all unicorns and rainbows. Several of the videos are genuinely dark—and genuinely moving.
November cover stars Keone and Mari Madrid create a gently heartbreaking portrait of one-sided love in "Love Yourself":
July/August cover guy Ian Eastwood performs an angsty dance serenade for his real-life gf, Megan Batoon, in "No Pressure":
Emma Portner, one of our choreographers to watch last year, gets powerful support from fellow dancer and choreographer Patrick Cook in "Life Is Worth Living":
A fantastic cast of dancers, including our friend Janelle Ginestra, depict a searingly tragic love triangle in "The Feeling":
An all-grown-up Simrin Player, who covered our November 2013 issue, tries to comfort a very sad Biebs in the title track:
And that's not even the half of it. ("Sorry" fans, for example, will be happy to know that the lovely ladies of ReQuest and The Royal Family make appearances in several videos.) Check out the full dance movie here.
Also, THANK YOU, Bieber and Goebel, for crediting every single one of the choreographers and dancers featured in the videos. Note to the music industry: Let's make that a habit.
Oct. 10, 2016 11:00AM EST
We've swooned over all of their incredibly inventive videos (Exhibit A. Exhibit B. Exhibit C.)—and now husband-and-wife choreography duo (and former DS cover stars) Keone and Mari Madrid are working on a new project: a live, interactive horror story. Um, what?
Produced by HIDEAWAY, a Brooklyn-based production and circus company, the show—titled Slumber—will combine elements of dance, burlesque, circus and theater as it follows "a girl squad of circus performers and dancers on the last night of their lives." ?
It sounds like a terrifying, dance-y Haunted House-type thing, and tbh we're all for it. 'Tis the spooky season, am I right? Plus, with Keone and Mari on board, it's guaranteed to be #fierce.
In an interview with BroadwayWorld.com, Keone said the goal of the show is to make "audiences feel a little bit of an uneasy suspense, but very excited about what's going on." He added, "there's also a sense of survival within the show." YIKES.
In terms of movement, the couple—known for fusing hip hop with genres like contemporary and lyrical—is trying something a little different. "You won't see this style of dance anywhere else," says Keone. "What we really like to do is work with different kinds of movers—like a circus performer for instance. We don't want to force our movement on them; we're trying to utilize their movement in a more musically rhythmic way."
Bonus: The cast includes another DS fave, commercial dancer Bokyoung Park, who modeled in our "Dancers of New York" fashion story earlier this year!
The show officially opened this past weekend and runs through Nov. 6. If you're brave enough to attend (and over 21), get tickets here. And if you're too young (or too chicken) to see Slumber live, check out the rehearsal video below to get your thrill on:
Jun. 18, 2016 05:13PM EST
You read that right, folks—Keone and Mari Madrid, aka the cutest dance couple ever, aka our flawless November 2015 cover stars, will be releasing 15 new videos (one a day!) from June 15–29. This might seem too good to be true, but leave it to the Madrids to deliver. The first handful of videos are out already, and they're obviously incredible, featuring lots of classic Madrid moves and styles. It's amazing and inspiring to watch these two continue to evolve as choreographers and artists, and this project is no doubt going to be stunning to watch. Check out the videos already released, and make sure to follow along for the next 15 days!
Apr. 25, 2016 05:04PM EST
Keone and Mari Madrid celebrated Earth Day in the danciest way possible with the release of their latest short video, "Sound and Color." Set to the song by the Alabama Shakes, the vid honors Mother Nature and all her beauty, with the Madrids embodying planted seeds: They literally emerge from the dirt and "grow" into some gorgeously realized choreography.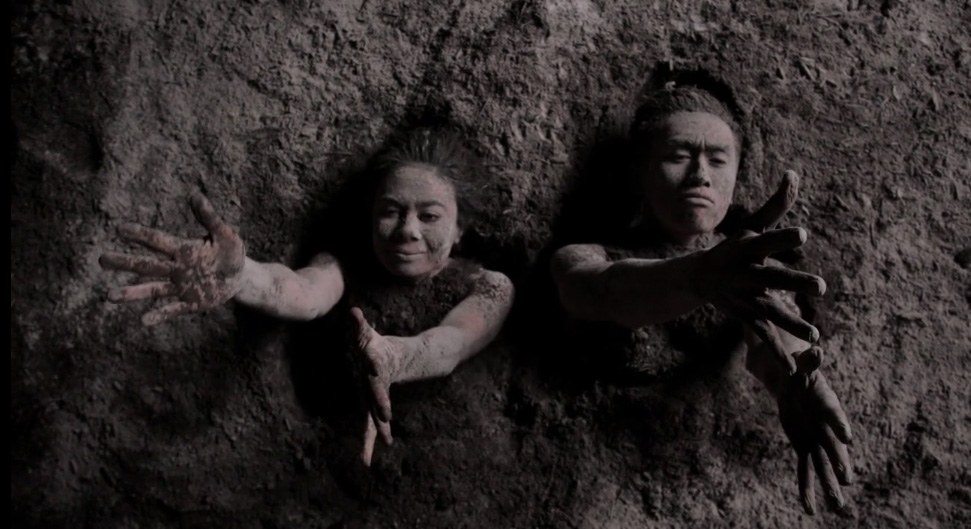 Screenshot via Vimeo
They end up covered in mud from head to toe—but leave it to our fave husband-and-wife choreographic team to make dirt look like the coolest accessory.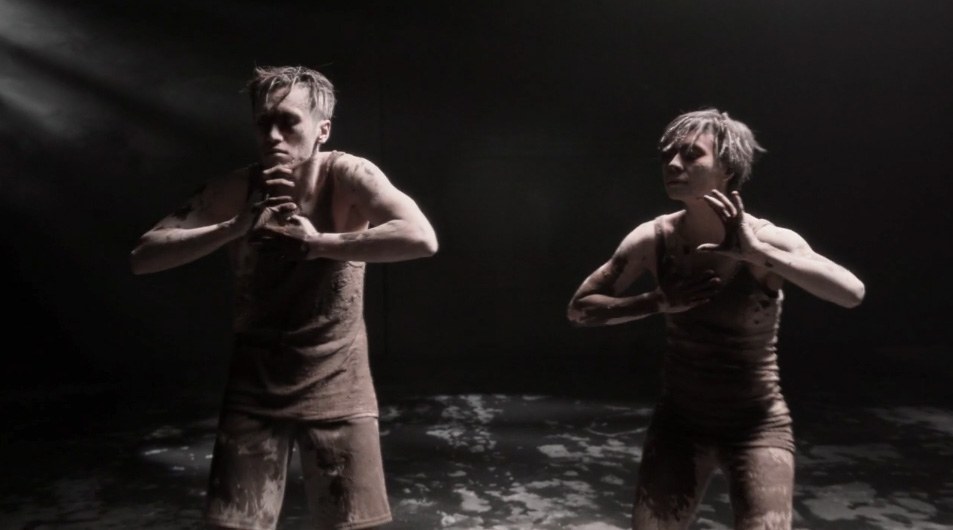 Screenshot via Vimeo
Check out the full video below, and let us know how you celebrated Earth Day!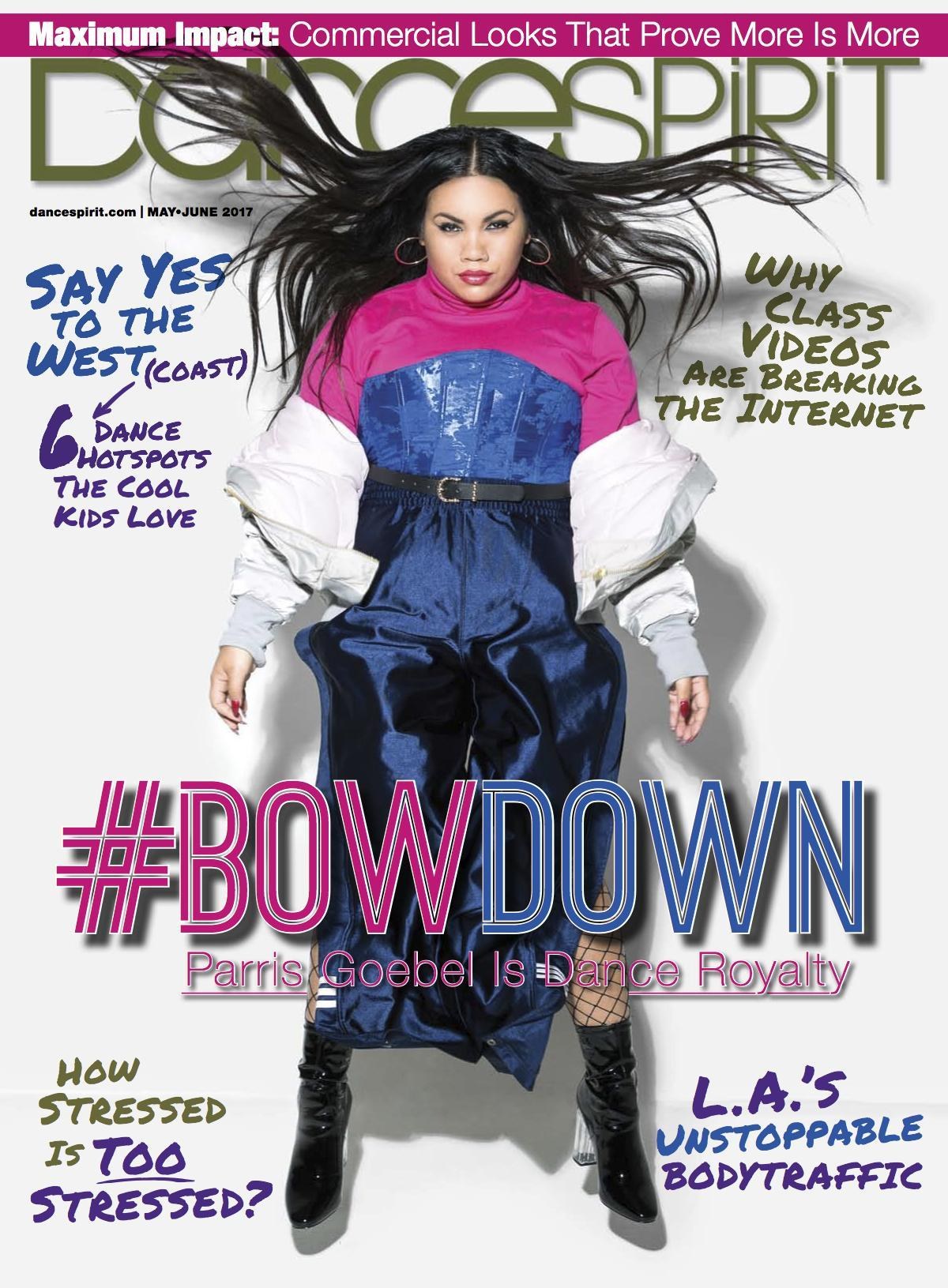 Get Dance Spirit in your inbox