Trae Patton/NBC
Week 2 of Misty Copeland as guest judge, week 2 of merciless cuts...How can the final episodes of "World of Dance" possibly live up to the sheer dramaaaaaaaaa of last night's episode? Well, based on the nail-biting results dished out by Copeland and Co. last night, the competition is only going to get fiercer from here. Without further ado, last night's results, as told by Kween Misty.
Keep reading...
Show less
Joe Toreno
Yes, Keone and Mari Madrid were dance-world superstars long before they choreographed and starred in the video for Justin Bieber's "Love Yourself." But many non-dancey people—i.e., everyone from your third-grade BFF to your Aunt Linda—first fell in love with the duo after watching the Bieber vid, which currently has a casual 1.2 billion views on YouTube.
These days, Keone and Mari are busy charming even more fans as contestants on NBC's "World of Dance." And when Cosmopolitan sat down with the couple recently to talk about competing on the show, we also got some very interesting details about how the "Love Yourself" video came to be.
Keep reading...
Show less
Diana Pombo performing her solo on "World of Dance" (NBC)
Well, that was perhaps the fastest hour of television ever.
We knew that NBC's "World of Dance" competitor lineup was stacked, but the show's premiere episode last night gave us just a taste of the deep talent field, with performances by only seven acts. None of them disappointed. But in the words of J.Lo herself (spoken, in her case, about a gorgeously understated routine by Kinjaz): We want more. Can we have some more?
Keep reading...
Show less
I say this publicly and without shame: I, Margaret Fuhrer, a fully-grown woman, spent much of my weekend watching Justin Bieber's "Purpose: The Movement" dance movie on repeat.
Look: I've had my ups and downs with Bieber over the years. We all have. He knows it. But you have to respect this insanely ambitious, insanely dance-y, insanely GOOD new project, which dropped Saturday. Leave it to Bieber to both over-promise and over-deliver on a premise that sounded iffy when it was first announced (dance videos for all 13 of the new album's tracks? Okaaaay) and now just seems brilliant (13 AMAZING DANCE VIDEOS AHHHHHH).
This isn't just a love letter to the Biebs, though. The person we should really be most in awe of right now is Parris Goebel, the genius 24-year-old choreographer who directed the whole thing. In addition to choreographing many of the tracks herself, Goebel pulled in an unbelievable number of dance stars to perform in and create for the various videos. There's a spirit of generosity to the project—she not only wants to show what she can do, but also what the people she admires can do.
Nobody disappoints. And much as we loved the cotton-candy happiness of "Sorry," "Purpose: The Movement" isn't all unicorns and rainbows. Several of the videos are genuinely dark—and genuinely moving.
November cover stars Keone and Mari Madrid create a gently heartbreaking portrait of one-sided love in "Love Yourself":
July/August cover guy Ian Eastwood performs an angsty dance serenade for his real-life gf, Megan Batoon, in "No Pressure":
Emma Portner, one of our choreographers to watch last year, gets powerful support from fellow dancer and choreographer Patrick Cook in "Life Is Worth Living":
A fantastic cast of dancers, including our friend Janelle Ginestra, depict a searingly tragic love triangle in "The Feeling":
An all-grown-up Simrin Player, who covered our November 2013 issue, tries to comfort a very sad Biebs in the title track:
And that's not even the half of it. ("Sorry" fans, for example, will be happy to know that the lovely ladies of ReQuest and The Royal Family make appearances in several videos.) Check out the full dance movie here.
Also, THANK YOU, Bieber and Goebel, for crediting every single one of the choreographers and dancers featured in the videos. Note to the music industry: Let's make that a habit.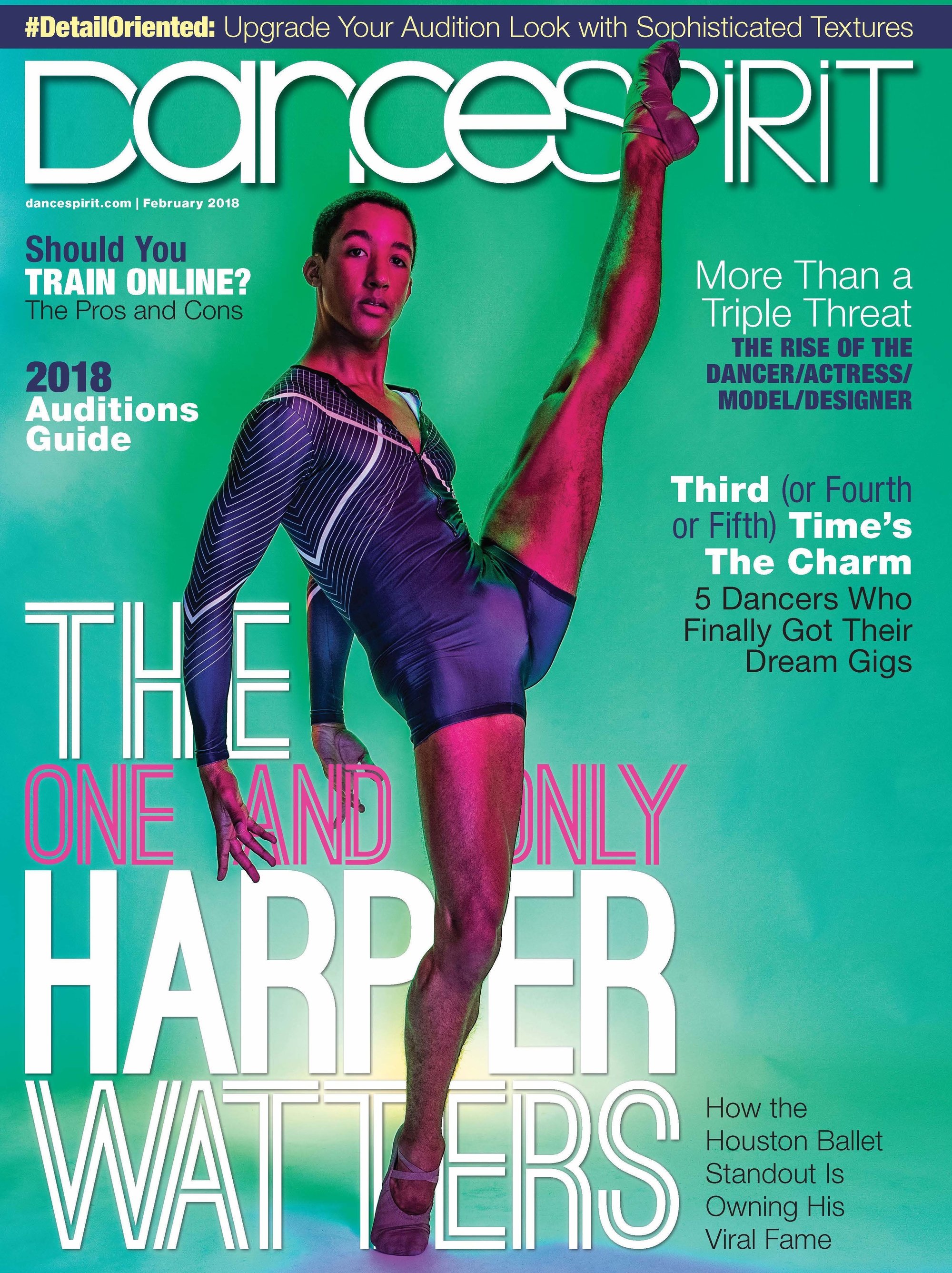 Get Dance Spirit in your inbox