Instagram Via @lucia_evangilista
Last night marked the 60th annual Grammy Award ceremony, and the 3-and-a-half-hour event was beyond inspiring. The evening's performances were brimming with passionate pleas and political pronouncements. And though the Grammys are typically all about the music, last night proved that great music and great dancing go hand-in-hand. Check out our favorite dance-y moments:
Keep reading...
Show less
No matter the style, 12-year-old Sean Lew attacks every movement with technique and flair. Sean landed his first professional gig dancing on "Glee" at age 8, and has since appeared on "The X Factor" and the Kids' Choice Awards. Last September, a video of Sean dancing a Miguel Zarate combination to Lady Gaga's "Applause" went viral, making him an overnight sensation. More recently, Sean has taken his talents to the road, touring the U.S. with The PULSE On Tour as an Elite Protégé.
"If you ever have a dream, no matter your age, don't let anyone put you down. Never give up until you reach that goal."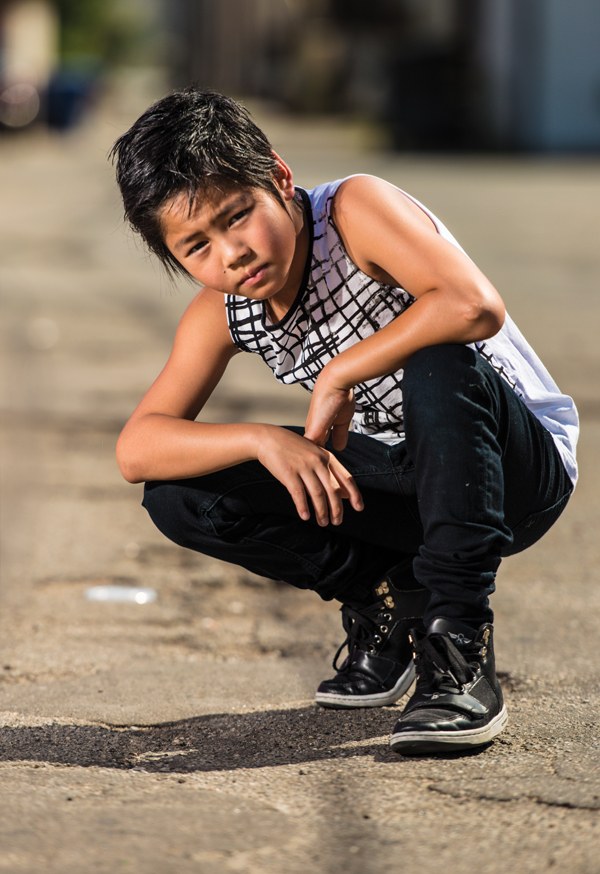 (Photo by Miya Lew)
Fast Facts
Birthday: November 25, 2001
Hometown: Walnut, CA
Studio: Mather Dance Studio
Who would play him in a movie? "I would audition for the role, of course!"
Favorite food: "My mom's cooking."
Hidden talent: "A lot of people don't know I'm also a choreographer."
His go-to stress reliever: "Playing basketball with my dad, and hanging out with my family in general, really helps me take my mind off things."
Favorite dance movie: Step Up 3D
Dream dance role: "I'd love to have my own TV show or to perform with any huge artist."
OK, there wasn't as much dance as we would have liked to see at this year's Grammy Awards. But the night still included a few awesome dance-y moments.
One word, guys: Hamilton! It's always great when Broadway gets some love and recognition outside of the musical theater scene, so when the folks from Hamilton appeared via satellite to perform the opening number from the show, we did our own little happy dance. And then sat transfixed. Minutes later, to pretty much no one's surprise, the show scored the Grammy for Best Musical Theater Album.
Then there was Kendrick Lamar's amazingly poetic performance of "Alright" and "The Blacker the Berry," featuring glow-in-the-dark costumes, a giant bonfire and virtuosic dancers. Choreographed by Fatima Robinson with Charmaine Jordan and Adrian Wiltshire, it was one of the night's most powerful—and beautiful—moments.
Target and Gwen Stefani made history with the first-ever live music video, in which Stefani channeled Marilyn Monroe as she gamely lip-synced along to her single "Make Me Like You" throughout various sets and costume changes. The dancing was fabulous and full of fun moments—choreo on salon chairs and Vespas, a chorus of cheerleaders decked out in Gwen masks, even a roller-rink scene complete with impressive moves on skates.
Lady Gaga's David Bowie tribute was, naturally, epic, and complete with jumpsuit-clad dancers (we see you, Marquis Cunningham!) who pulled out everything from perfect pirouettes to sassy struts and flawless tilts.
And last but not least was Pitbull's finale performance, which featured a surprise appearance from "Modern Family" star Sofia Vergara during his song "Taxi." We loved Rhapsody James' fierce, Latin-inspired choreography, and dancers Sophia Aguiar and Amandy Fernandez slayed as per usual.
They say opposites attract—and that's certainly the case for best friends Sloan-Taylor Rabinor and Montana Efaw. Rabinor, a brunette contemporary dancer from Arizona, and Efaw, a blonde hip-hopper from Oregon, first met at The PULSE on Tour almost a decade ago, and in 2007 they became the first ever Elite Protégés to travel with the PULSE faculty. That connected them with Laurieann Gibson, who hired them to perform with Lady Gaga at the 2009 MTV Video Music Awards. Rabinor, now 26, and Efaw, 23, have been performing with Gaga ever since, under the direction of Richard Jackson. Want to know more about this dynamic duo? Read on for The Dirt. —JD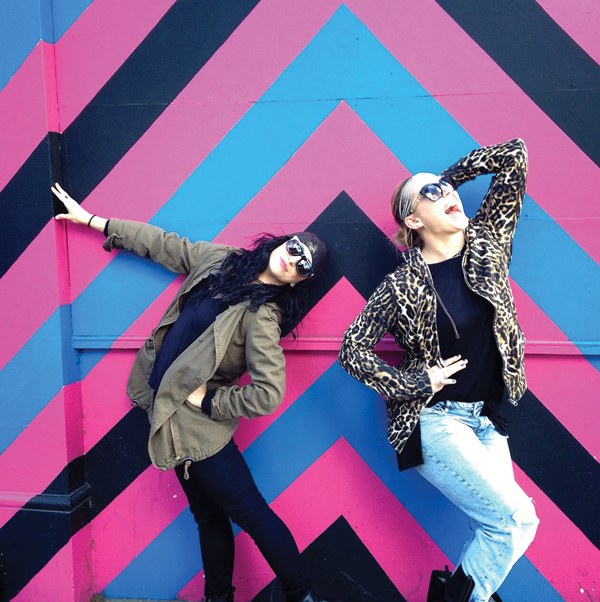 Sloan-Taylor Rabinor (left) and Montana Efaw on the streets of Sydney, Australia (photo courtesy Efaw and Rabinor)
Montana Efaw
What do you love about Sloan-Taylor's dancing?
I love that she is such a unique mover and that although she is small, she can dance so big.
What are you listening to right now?
Ariana Grande's new album! I can't help it—I love pop music.
What TV show do you hate to miss?
"Real Housewives of"...anything.
What's your biggest guilty pleasure?
Getting home at any hour of the day and putting on my robe.
What's your hidden talent?
Well Sloan said—"The fact that I could ask you to perform the 2009 VMAs right now and you wouldn't miss a step." I have a good memory!
What's your favorite city in the world?
I have so many! But there is something so special about Tokyo.
What's your most embarrassing onstage moment?
You can't beat a fall. I fell one night on the Monster Ball Tour in 2010. I went down on all fours and had to do a Little Miss Sunshine crawl to get back up.
Sloan-Taylor Rabinor
What do you love about Montana's dancing?
Even after all these years of watching that girl move, I'm still a crazed Montana fan. I always love her improv choices.
Who is your dance crush?
Brian Friedman.
What's your all-time favorite movie?
Perks of Being a Wallflower. It's also my favorite book.
What TV show takes up the most room on your DVR?
"America's Next Top Model" (turning red because I am ashamed).
What can't you live without?
Yoga, running, spin, weight training—anything that tests my physical strength.
What's your biggest guilty pleasure?
Dark chocolate.
What are your pet peeves?
Bad extensions. Do 'em right or don't do 'em at all.
What's the best part of being on tour?
The crowds. It never gets old. When the show starts and they scream, there is nothing like it.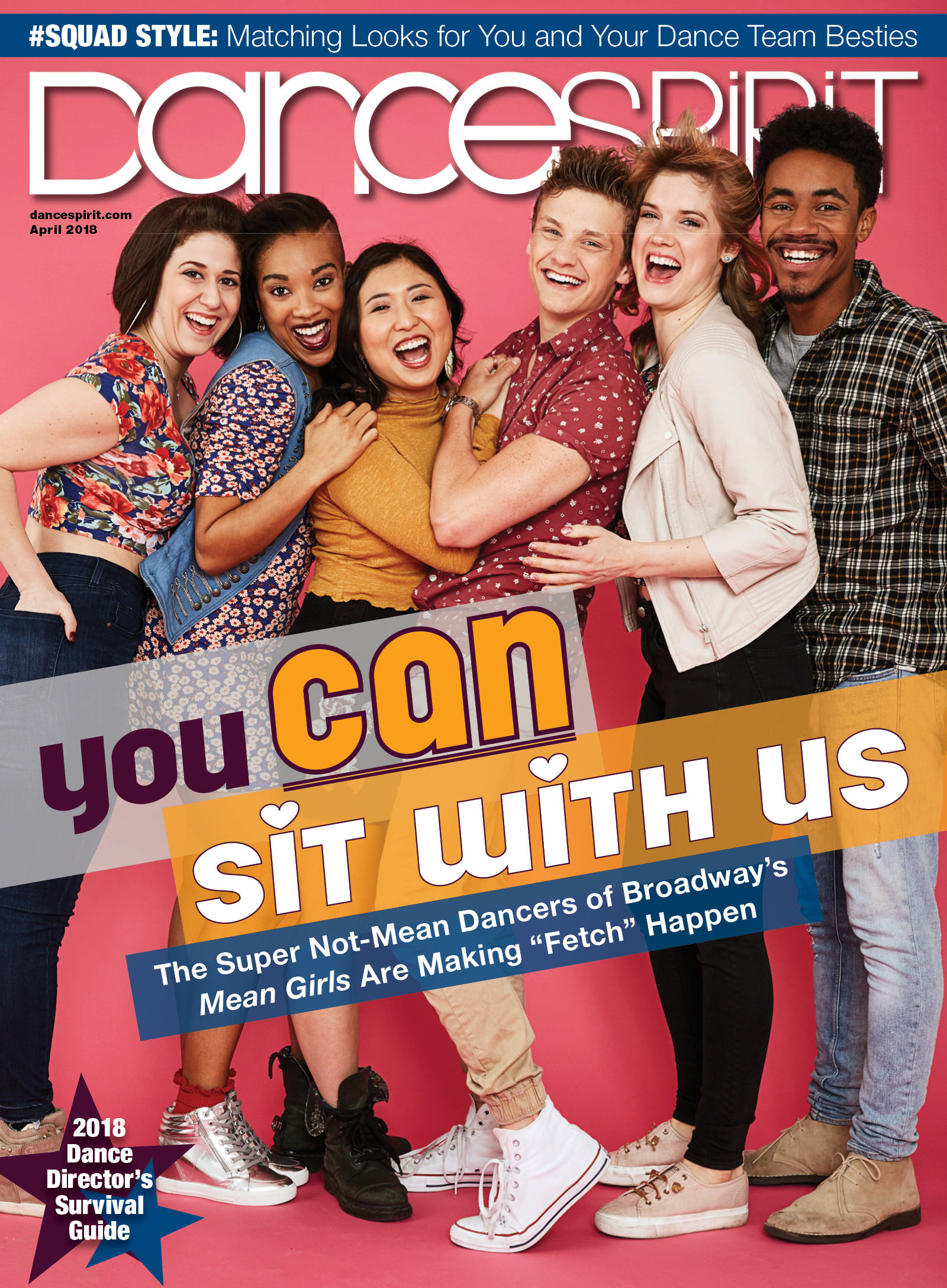 Get Dance Spirit in your inbox