With her long limbs and delicate features, Ella Titus could pass as a model—and she has actually posed for fashion photographers on her days off from Miami City Ballet, where she's in the corps. But Titus also sets fashion trends: For several years now, she has designed and hand-knit her own line of legwarmers, Ella Warmers. Read on for her tips on achieving that pastel-pretty ballerina look.
Keep reading...
Show less
Whether you're looking for that perfect present for your BFF, or something easy for your whole studio #squad, shopping decisions during the holidays can be crazy-making. Fortunately, there are tons of dancer-owned companies and dancer-designed products out there, so you can buy presents for everyone while simultaneously supporting fellow artists.
We rounded up a few of our faves, from nutrition bars to custom leos. Did we leave out a dancer brand you love? Let us know in the comments!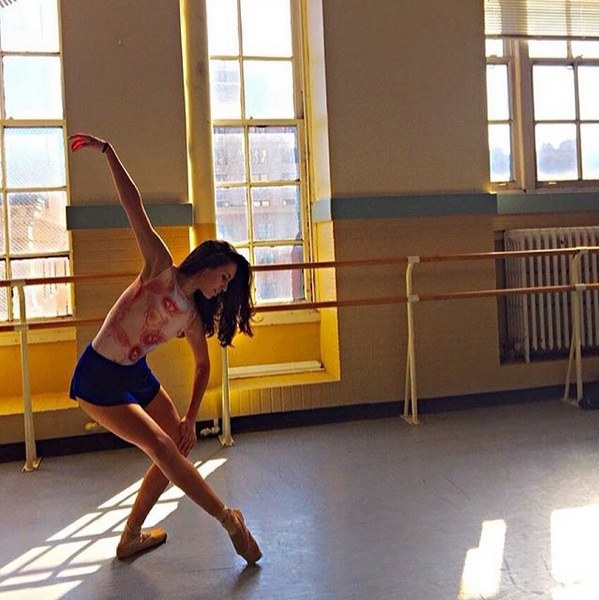 Lone Reed Designs
Joy Womack's The Prima Bar is a nutrition bar for dancers on the go and the perfect stocking stuffer for the 12 people you forgot to buy presents for.
Are your two besties fitness fiends? Former dancer Rachel Hamrick's FLX system offers balls, bands and stretching devices to help them get that leg up.
Rubia Wear and Fusco Knitwear both offer stylish legwarmers designed by ladies who really know their stuff. Boston Ballet's Ashley Ellis is the creator of Rubia Wear, while Pennsylvania Ballet's Holly Lynn Fusco makes Fusco Knitwear. Need something matching for your whole comp team? Here ya go.
Ready to splurge on someone extra special? Former dancer Jordan Reed makes sassy custom leos, and ballet superstar Maria Kochetkova's new t-shirt line is irresistible.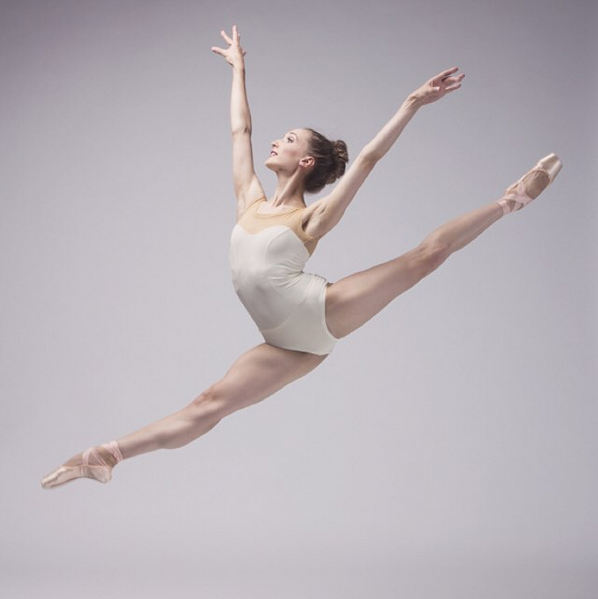 Label Dancewear
Smuin Ballet's Susan Roemer and Pacific Northwest Ballet's Elizabeth Murphy make elegant, understated leos, too!
The legwarmers and leos are custom-made, so they might not be ready in time for Christmas. But an IOU, with the promise of something really special, might be just as good.
Nov. 01, 2014 03:00PM EST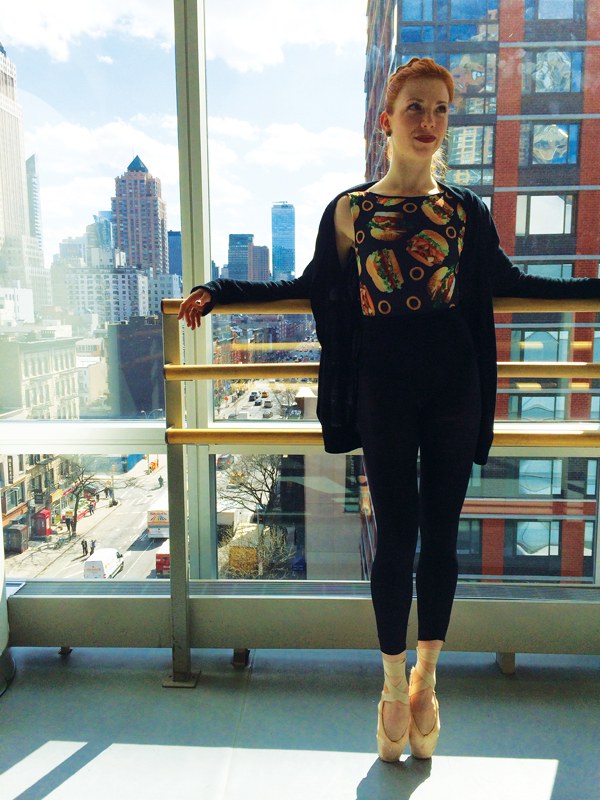 Jordan Reed in one of her own designs (courtesy Jordan Reed)
Back in March, Boston Ballet principal Lia Cirio tweeted a picture of herself in a white mesh leotard that featured a kooky cat print across the bust. The photo sparked an Etsy surge: Dancers flooded the internet marketplace to request the critter-clad item from Lone Reed Designs, a blossoming dancewear line created by former Houston Ballet corps member Jordan Reed. The style sold out instantly.
Reed's leotard collection is famous for its use of humorous prints. (Think french fries and hamburgers, subway maps and puppies.) It also has a softer side—feminine laces, delicate mesh and vintage-inspired floral prints. Dancers at companies around the world can't get enough of it—they're ordering leotards faster than Reed can make them. This year alone, Reed has stitched more than 400. And in 2015, Lone Reed Designs will be featured on the Starz drama "Flesh and Bone": One of the show's stars, Raychel Diane Weiner, purchased three leotards—including the subway print—to wear during filming.
For those who know her, Reed's quick success is unsurprising. When Reed, now 26, goes after something, she goes all in. Originally from Idaho, she started dancing at age 12, and just five years later was offered an apprenticeship with Houston Ballet. A contract with the company soon followed. She exploded into the dancewear industry with a similarly unstoppable force: Reed established Lone Reed Designs in 2012, and in a little over two years, she's grown the business from a few small sales to a popular line of leotards with a boutique space in Houston.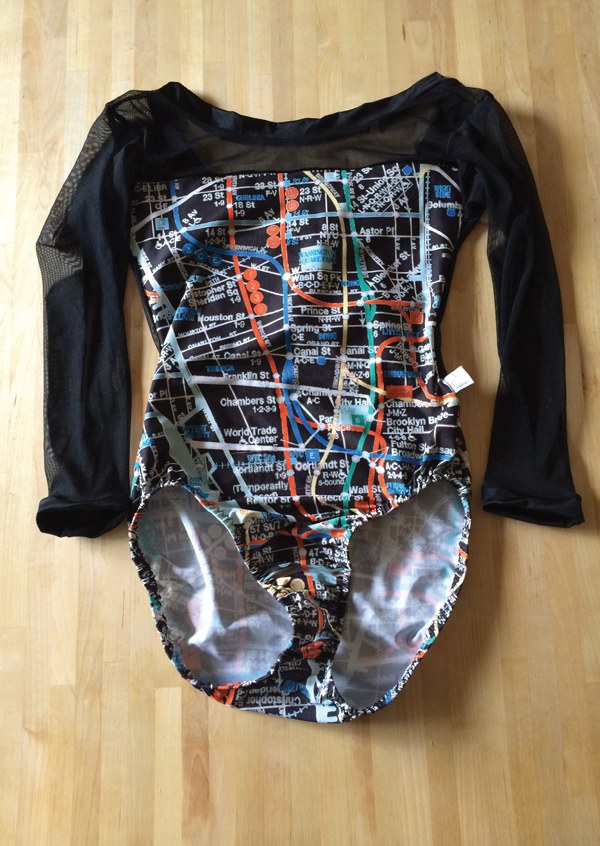 (Courtesy Jordan Reed)
Threading the Needle
Growing up, Reed wasn't always into sewing. She tried out everything from crocheting to baking before creating her first leotard in 2008. "I bought this bright teal, four-way stretch spandex and traced my own pattern," she says. "I wore it to class, and everyone asked me who made it."
The more Reed sewed, the more she realized she had a natural talent for construction and design. "I kept cutting different patterns and mixing different fabrics," she says. Eventually, she started selling her designs in Houston Ballet's dressing room. "My stock wouldn't last the afternoon," she says.
In 2012, dancers at Utah's Ballet West caught wind of Reed's work—Beckanne
Sisk even wore the "Ceriah" leotard on an episode of "Breaking Pointe"—and started placing long-distance orders. "That's when I opened my Etsy page," she says. Her first year was slow, but by 2013, Reed had brought in $2,000 in sales with few promotional
efforts. Dancing was still her main focus in Houston, and she squeezed leotard-making in before and after rehearsals.
A New Seam
In January, Reed moved to NYC to try her hand at freelance dancing. At the same time, her leotard business started to take off—faster than she had imagined it would. "I began noticing my leotards were supporting me more than dance was," she says. She decided to put her dance career on the back burner and took several steps toward establishing Lone Reed Designs as her full-time occupation—like creating a stronger social media presence on Instagram and Facebook and forming connections with fabric manufacturers.
Going from dancer to full-time designer was scary. While Reed was confident in her brand, she was worried about what came next. "Establishing Lone Reed Designs as an actual business required me to do a lot of stuff I didn't know anything about," she says. "This was a whole new learning experience." She sought help from counselors at Career Transition for Dancers, who helped her establish a business plan and register her company's name. "They made me think about my business in a different way," she says. "I knew people liked my leotards, but the counselors answered my questions about things like raising capital. They helped me dig deeper."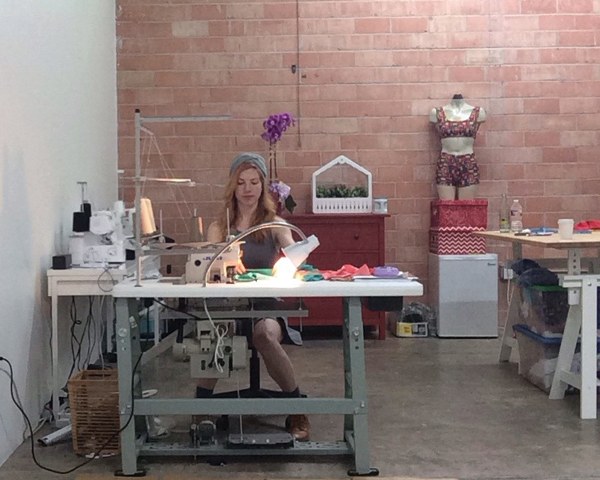 (Courtesy Jordan Reed)
The Finishing Touches
July marked another huge step for Reed's brand: She launched a boutique and workspace in Houston—and the timing was perfect. Students at Houston Ballet's summer intensive flocked to the location to see the fabrics in person and to work with Reed on creating custom-fit designs.
So what's next for Reed? "I'd like to expand my line into fitness wear, to reach more people," she says. Items like sports bras, shorts and leggings—all featuring unique prints, of course—are in line for future release. She also has plans for a new website, which will help grow the business even more. "It's still very new and it's just the beginning," she says. "But I can tell people are eating it up."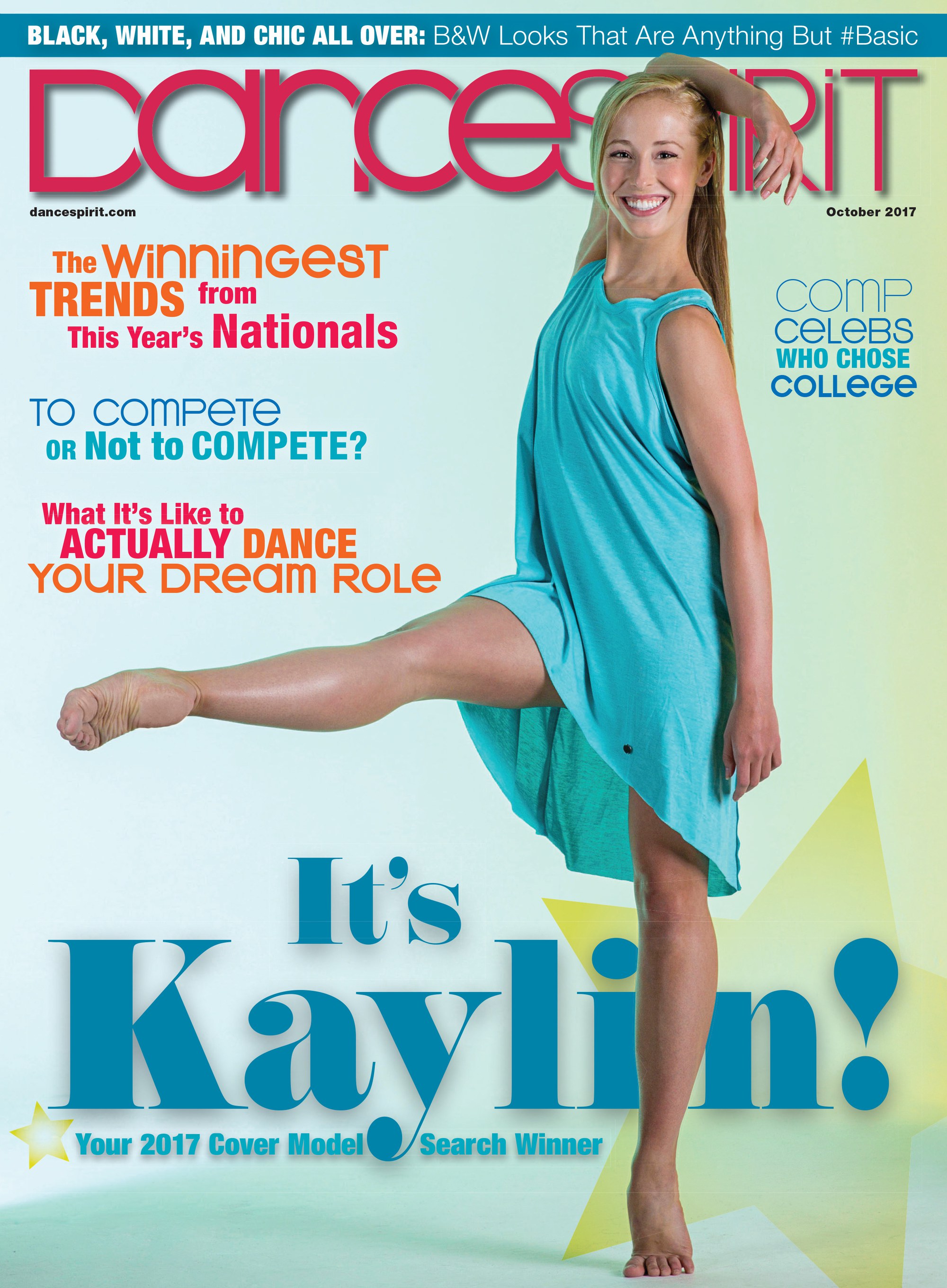 Get Dance Spirit in your inbox