If it wasn't already clear that a decades theme is never wrong, this week's "Dancing with the Stars" episode officially proved it. Eras Night was just so fun to watch (the costumes! the stories! the group dances!). The couples performed pieces based on various time periods—from the Roaring Twenties alllll the way to the 90s—and it was everything you'd hope a time-traveling "DWTS" ep would be. Let's take a look at the historical highlights:
Our fave of the night was the adorable and bubbly 1940s jitterbug from James Hinchcliffe and Sharna Burgess. Hinchcliffe has had a tendency to be a tad flat acting-wise throughout the season, but last night he wowed the crowd (and the judges) with his believable commitment to the dance's love story. (Those insane somersault lifts he pulled off didn't hurt either.) Also, major props to Burgess for pushing through an injury.
Next on our best-of-the-night list is Calvin Johnson Jr. and Lindsay Arnold's '50s-inspired jive. Long story short: When Len Goodman calls your dance a "polished, high-octane performance," you know you've done something right.
Our eternal faves Laurie Hernandez and Val Chmerkovskiy grooved their way to prom with a '60s-style quickstep, which was adorable, technically on point and super high-energy. Hernandez also sweetly admitted that this was her first prom because she's been home schooled. Aww.
Then there were those insanely awesome group dances. The dancers were split into Team Past and Team Future—and Team Past (Maureen McCormick, Artem Chigvintsev, Hinchcliffe, Burgess, Johnson, Arnold, Ryan Lochte and Cheryl Burke) ultimately stole the night with their haunting, soft and graceful Viennese waltz to the "Outlander" theme song.
Alas, someone had to be sent packing—and last night that was Maureen McCormick and Artem Chigvintsev. What do you think? Did the right pair go home? Let us know!
If you've ever tuned in to any given season of "So You Think You Can Dance" or "Dancing With the Stars" (which, duh, you have), or you've been to a competition or convention lately, you've probably noticed a similar trend: The dancers from Utah are dominating the dance floor.
Consider "DWTS" pros like Witney Carson and Allison Holker, "SYTYCD" contestants like Sabra Johnson, Lindsay Arnold, Jenna Johnson, Alexia Meyer and Mollee Gray, all-star convention faculty members like Joey Dowling-Fakhrieh and Hailee Payne, and all of the dancing DelGrosso sisters. They're the best of the best, and they all hail from the Beehive State.
Now, BFFs turned belles of the ballroom Arnold and Carson are collaborating to celebrate all the talent Utah has to offer with a one-night-only show: Born & Raised Utah.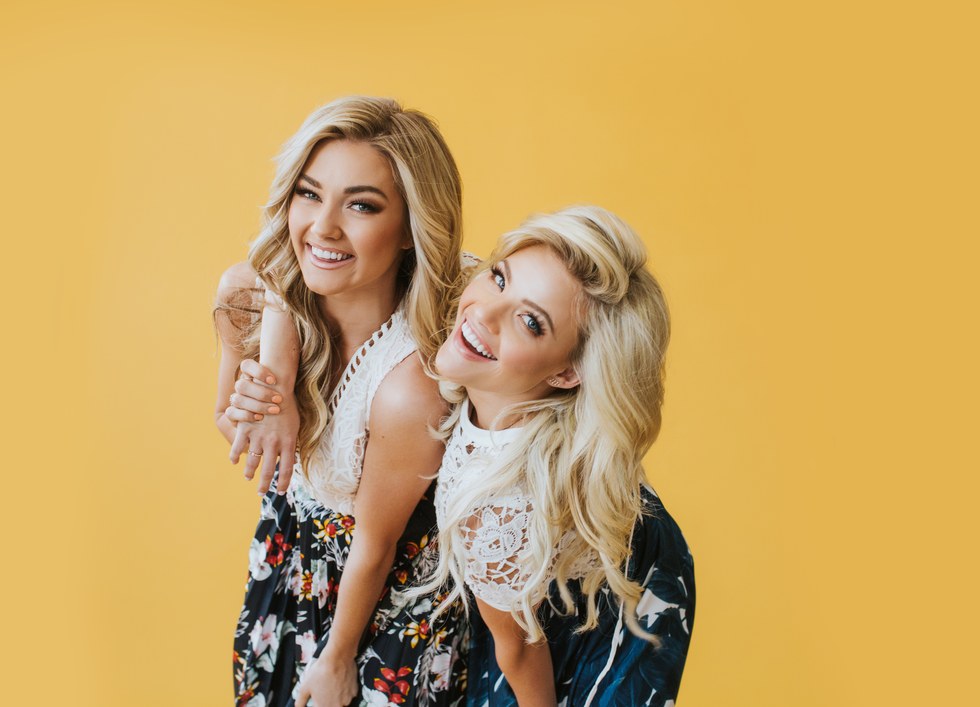 Arnold and Carson. (Photo by Jessica Janae Photography)
Arnold and Carson will headline the night of dancing, which will include solos and group performances in all styles and will include loads of cameos from other big-name celebs from Utah and beyond. (Think "SYTYCD" stars, Carson's former "DWTS" partner and champion Alfonso Ribeiro and students from local studios including The Dance Club.)
The show is Friday, July 15, at 7pm, and tickets are still available! Click here to get yours.
Last night's "Dancing with the Stars" had all the ingredients that make this show so delicious: Minor drama! Major sparkles! Inter-partner flirting that may or may not have been real! (Work that romance angle, Alek Skarlatos and Emma Slater.)
Yes, it was switch-up night on "DWTS," and as usual, the partner swapping generated a flurry of worries about chemistry and familiarity. But before we saw how each new star-pro pairing played out, we were treated to a delightful little opening number that made clever use of some aggressively glittery doors on wheels. The newly engaged (!) Witney Carson and newly preggers (!!) Allison Holker looked especially fabulous:
As it turned out, neither Mr. nor Mrs. PenaVega had any need to fret about their swaperoos. In fact, Alexa's post-apocalyptic tango with golden boy Derek Hough earned the first perfect score of the season. The end of the world looks good on these two:
Not far behind was Alexa's hubby Carlos, who teamed up with the fantastically fringed Lindsay Arnold for a sweetly retro quickstep that earned them a solid 39 points. Rock those saddle shoes, Carlos!
And no "DWTS" recap would be complete without an update on America's (not to mention Australia's) sweetheart, the too-cute-for-words Bindi Irwin. Her sunny cha cha with Val Chmerkovskiy may have lacked a little polish, but it had us grinning like fools—and landed Bindi in third place for the evening.
What did y'all think? Were you 100% obsessed with Hough's amazing French man-braid? Do you wish you'd seen 100% less of Paula Deen's booty? Let us know in the comments—and tune in next Monday night for the elimination that's been two weeks in the making.
Here's the thing about "Dancing with the Stars": These days, it seems like the pros have become celebrities in their own right, shining just as bright as the starlets and boy-banders and Olympic athletes they partner. And how great is that? In what other context could world-class ballroom dancers achieve such huge mainstream fame? Just look at Derek and Julianne Hough, for goodness' sake—they're everywhere, and it's amazing.
Last night's episode opened with one of the shows' most devoted pros, Mark Ballas, taking center stage to perform his first solo song, "Get My Name." In sound and look, Ballas seemed to be channeling JT, which is something I'll never discourage. But I'm really in this for the dancing, which means I was even more excited by his smokin'-hot swing dance interlude with the smokin'-hot Witney Carson. (Can we also talk about the amazingness that is the "So You Think You Can Dance"/"DWTS" overlap? It's fun to see some of the best "SYT" ballroom dancers—especially BFFs Witney and Lindsay Arnold—in their natural element 100% of the time over on "DWTS.")
I won't get into Abby Lee Miller's guest judging (ehhh), but I will say I was sad to see Danica McKellar go home last night. Both she and partner Val Chmerkovskiy are class acts. (McKellar has also been my fitness inspiration for the past few months. Dang, Winnie Cooper!)
In case you missed it, I'll leave you with video of that Mark Ballas extravaganza. Enjoy!
Apr. 11, 2013 11:45AM EST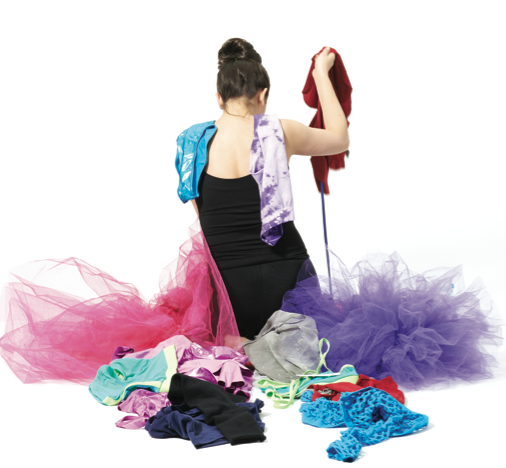 At performance time, nothing beats the feeling of hearing your musical cue—unless you're hearing it from the dressing room! Keeping track of your shoes, tights, headpieces and costumes for every number (not to mention the choreography) can be overwhelming. We caught up with professional dancers—and a Broadway wardrobe supervisor—who have mastered the art of the quick change. They gave us the inside scoop on how to make it happen, and how to deal when it doesn't.
Swap out tricky fastenings. "Tiny snaps and hooks and eyes should be replaced with large snaps and large hooks. If the change is very fast, replace all fastenings with Velcro." —Julie Ratcliffe, wardrobe supervisor for The Phantom of the Opera on Broadway
Trust yourself. "The best way to approach a quick change is to be calm, methodical and prepared. By a show's premiere, I've rehearsed the quick changes as much as the choreography. When I'm onstage, I want to enjoy the moment—the details of my costume shouldn't interfere." —Ruth Brill, Birmingham Royal Ballet artist
Layer your costumes. "In one show I worked on, the costume changes were so quick, the dancers began the show wearing their first three costumes—one on top of the other." —JR
Get organized. "I've always found it easiest to pile my costumes and accessories in the order I need to put them on. That way, the steps to a fast quick-change are all right in front of me." —Keltie Colleen, commercial dancer and former Radio City Rockette
Be prepared. "Have safety pins, small scissors and needles with black and white thread on hand in case of a malfunction. You need to be flexible, quick and resourceful." —JR
Keep your cool. "Though quick-change disasters can be horrific (or hilarious), knowing how to deal with them is the mark of a true professional. Quick thinking in the moment can prevent disaster. Plus, the extra excitement can really boost your adrenaline." —RB
The Pressure's On
You'll sweat just reading about these real-life quick changes.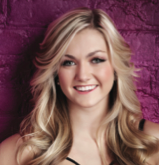 "On the 'So You Think You Can Dance' Season 9 tour, I had a costume with a bunch of stringy fabric all over—it was like a spiderweb. One night, I came backstage with one minute to change and it was all tangled. I tried my best, but I couldn't even pull it over my body. At that point, the music had started, and my partner, Cole Horibe, had to improv a solo for the whole song! —Lindsay Arnold, "Dancing with the Stars" pro

"My scariest change was as an understudy for Elle Woods in Legally Blonde: The Musical. I had to take everything off and put on this heavy, beaded costume, a giant hat and new shoes to become the bandleader in the middle of a song. It had to be done in time for me to run behind doors that opened as a big reveal for Elle, who then jumps through a breakaway sign. If I'd been late, there wouldn't have been anyone there—but I made it!" —Kate Rockwell, Sherrie in Rock of Ages on Broadway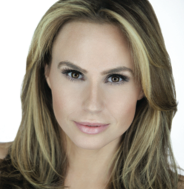 "During one performance as a Rockette in the Radio City Christmas Spectacular, I forgot to put on the white briefs that went under my dress. I went to strut onstage, but then I realized my mistake. I freaked out, and missed my entire entrance. I had to go find the briefs, and then wait in the wings until I could slip back onstage without making a big fuss. I'm surprised I didn't get fired!" —Keltie Colleen, former Radio City Rockette
Feb. 26, 2013 10:25AM EST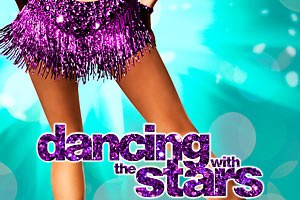 The season of sequined fringe is upon us.
The season 16 cast of "Dancing with the Stars" was announced today on "Good Morning America." Yay?
Sorry. I'm sure the latest season of this weirdly fascinating cultural phenomenon will be just as entertaining as the last 15. I'm just feeling a little sad that one Chelsie Hightower isn't involved in the proceedings this time around. Chelsie! We'll miss you!
The happier news is that Aly Raisman, the awesome surprise hero of last year's U.S. Olympic women's gymnastics team, will be competing for the mirrorball trophy. And there are some newbie pros—including "So You Think You Can Dance" alum Lindsay Arnold—on the list who might spice things up a little. Real yay!
Here's the lineup:
Wynonna Judd and Tony Dovolani

D.L. Hughley and Cheryl Burke

Jacoby Jones and Karina Smirnoff
Lisa Vanderpump and new dancer Gleb Savchenko
Andy Dick and new dancer Sharna Burgess
Victor Ortiz and new dancer Lindsay Arnold

Zendaya Coleman and Val Chmerkovskiy

Aly Raisman and Mark Ballas

Ingo Rademache and Kym Johnson
Kellie Pickler and Derek Hough

Dorothy Hamill and Tristan MacManus
Tune in for the premiere of "DWTS" on March 28 at 8/7 central on ABC.


Get Dance Spirit in your inbox