May. 10, 2015 07:00AM EST
Attention #dancenerdz! You know Wayne McGregor? The uber-cool British contemporary ballet choreographer whose movement turns dancers into gumby superheroes? And maybe you've heard of Virgina Woolf, the British modernist writer who basically defined the genre and helped change the course of writing in the English language? Try to imagine those two towering artistic forces combined and you'll get McGregor's first-ever full-length ballet, Woolf Works, which is set to premiere at The Royal Ballet tomorrow!
Though McGregor's work is decidedly contemporary and Woolf's writing is at the heart of modernism (remember, in art history "contemporary" and "modern" don't mean the same thing), the choreographer isn't one to shy away from stylistic challenges. McGregor is following in the grand tradition of ballets inspired by literature, but he's also putting his own spin on it.
By choosing Woolf's writing, which often purposefully lacks a narrative arc, he set himself a clear goal: How do you make a full-length ballet that doesn't necessarily tell a story from beginning to end? How do you keep the audience interested? Even though Woolf Works is based on three of Woolf's novels (Orlando, Mrs. Dalloway and The Waves), it won't be a story ballet.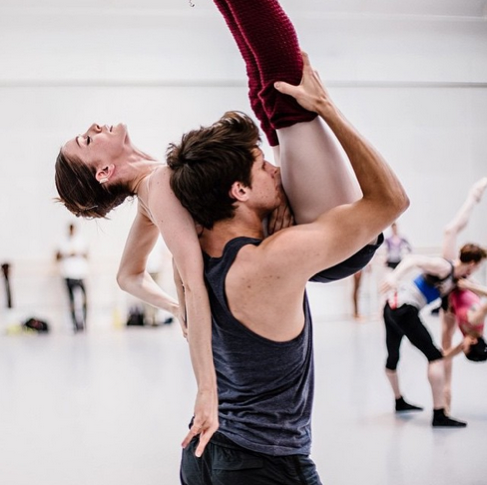 Nicol Edmonds and Olivia Cowley rehearsing Woolf Works, photo by Holly-Marie Cato
It's a lot to try and understand, but fortunately the dream team over at The Royal Ballet put together a nifty package of videos and photos to help you get a feel for McGregor's ambitious project. You can get a quick background on Virginia Woolf, learn about how McGregor is using each novel to inspire its own act in the ballet and watch rehearsal videos featuring McGregor working with Royal Ballet principals. Enjoy, and let's hope this becomes part of the Royal Ballet in Cinema repertoire for 2016!
Sep. 26, 2014 07:00AM EST
Raise your hand if it's your dream to have a private tour of your favorite opera house. Right, so everyone.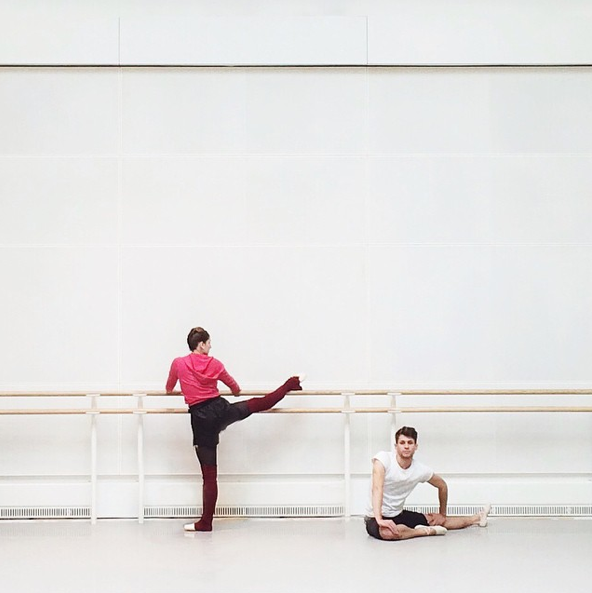 (Photo by @whatalexloves, via Instagram)
Thanks to Instagram, we can come pretty close. Following the success of the #emptymet campaign on the Metropolitan Museum of Art's Instagram account, the Royal Opera House revealed its behind-the-scenes operations to a lucky group of London Instagrammers. The hashtag? #EmptyROH.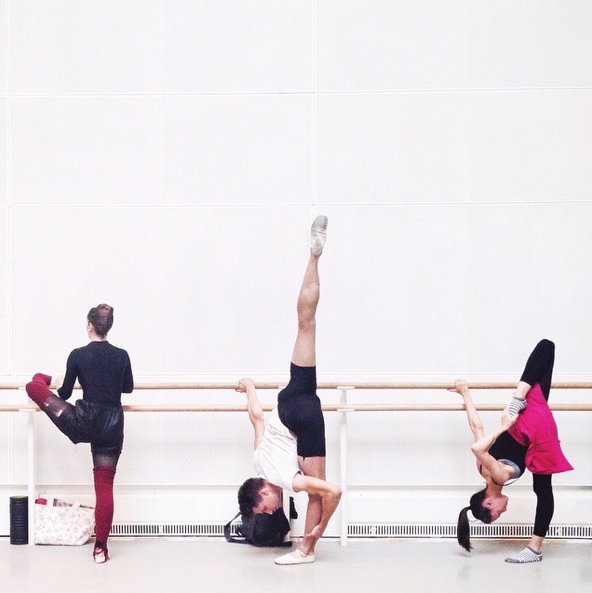 (Photo by @geerhee, via Instagram)
The 'grammers were treated to a morning tour of the opera house, capturing images of the dancers in company class and the costume shops before the daily hustle began.
There's something so special about the quiet stillness captured in these images—especially since we know how much work and effort is about to take place. Here's one 'grammer's take on photographing the Royal Ballet dancers: "It was a very intense moment, and it actually gave me chills."
We couldn't agree more. And remember, you can spend even more time behind the scenes with the Royal Ballet on October 1—#WorldBalletDay!
Sep. 06, 2014 07:30AM EST
Today, members of the Royal Ballet are performing an amazing mixed program during Deloitte Ignite, which is a month-long contemporary arts festival at the Royal Opera House in Lo—wait, what? You're saying you can't make it to England on such short notice? Well, do I have news for you.
Today's Royal Ballet performance will be live-streamed at 6:50 pm London time (that's 1:50 pm if you live on the East Coast). And there's a lot to watch. The program, Sampling the Myth, will include excerpts from Apollo, The Firebird, The Dying Swan, Matthew Bourne's Swan Lake and Wayne McGregor's Raven Girl. And as if that weren't enough, there will be a premiere by choreographer Aakash Odedra and three dance films with choreography by Robert Binet, Charlotte Edmonds and Kim Brandstrup.
Here's a little taste of the magic that's to come. First, a short promo video for the event:
Now for something a little more meaty. Check out this video of Sarah Lamb and Eric Underwood rehearsing Raven Girl with Wayne McGregor:
And here's Odedra in rehearsal with dancers for his new work, Unearthed, based on the Greek myth of Prometheus:
Sampling the Myth will be streamed live on the Royal Ballet's YouTube channel, or on the Royal Opera House's website. Happy Saturday!
Jul. 07, 2014 01:31PM EST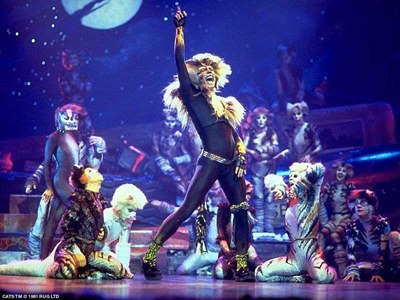 meeeeeow
Cats fanatics, book those plane tickets now. Andrew Lloyd Webber's 1981 dance musical masterpiece is returning to London this December, and news has dropped that at least one cat is getting a makeover: Rum Tug Tugger—the rock 'n' roll bad boy of Jellicle cats—is going to rap.
Why, you ask? Lloyd Webber has apparently decided that American poet T.S. Elliot, who penned the poems on which Cats is based, was perhaps the inventor of rap (ehh, we'll go with it). And, naturally, Rum Tum Tugger would be the kitty to get the upgrade. No word yet if Cats choreographer Gillian Lynne is going to follow suit and put in some hip-hop moves—but here's hoping she asks Tabitha and Napoleon for some input. Can you imagine the puss-ibilities?
To jog your "memmmorieeees…" (pun totally intended) of Tugger's number, here is the original:
And because I can't watch anything Cats-related without wanting more (seriously, it's like cat-nip to me), here's the big "Jellicle Ball" dance scene:


Get Dance Spirit in your inbox