Mar. 23, 2017 09:06AM EST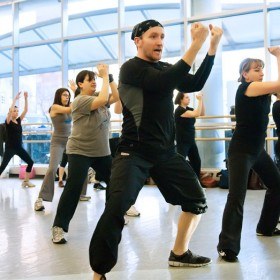 While I've trained in many dance styles (including ballet, jazz, modern, hip hop and Indian dance), my new love is Zumba! This Latin and international dance-inspired fitness program incorporates easy-to-follow choreography to get your heart rate up with intense exercises to keep your muscles working. This weekend I was licensed to teach Zumba, which will be a nice added activity to my awesome summer internship at Dance Spirit. Here are ten reasons that I'm obsessed—and why you should be too!
1. It feels like a party. After a long day of classes, work or my DS internship, the last thing I want to do is spend an hour on the treadmill. Zumba is all about "partying yourself into shape." Now, who doesn't like a good dance party?
2. It's the perfect class to take with friends. While I love group fitness classes like step aerobics, I'm often so focused on trying to avoid falling off the step that I don't pay attention to anyone around me. Zumba is another story. My friends and I claim our territory in the back of the classroom, salsa with each other and sing along to the music. Zumba is social (although my friends and I might go a little overboard).
3. It uses international music. Where else can you dance to salsa, merengue, reggaeton, cumbia, bollywood, bhangra, belly dancing, African and hip-hop music in one class? At my Zumba instructor training session, I learned that at least 70% of the music used in class should be international.
4. It's for everyone. There's no ideal body type for Zumba. You can be male or female, tall or short, young or old, a professional dancer or someone with two left feet. I've even seen a girl dance alongside her mother and grandmother in class, each of them kickin' it to the best of their ability.
5. It's my favorite form of cardio. No amount of Britney Spears (and I absolutely live for anything Britney) can seem to get me through an hour on the treadmill, elliptical or bike. But I actually look forward to getting my heart rate up for 60 minutes of Zumba class.
6. I don't even realize all the calories I'm burning. I don't think I've ever left a Zumba class where I haven't been dripping with sweat. And I love sweating! It shows that I've had a productive workout.
7. It works out my core. I get more than just a cardio workout—I'm strengthening my muscles as well!
8. My brain gets a workout too. I often find my mind wandering while running or bicycling, but in Zumba, I'm 100% focused on the choreography. While it's simple enough to follow along (even for absolute beginners), I still have to pay attention to timing, my form and my alignment, especially during the strengthening exercises. It's one of the only fitness classes where I can completely tune everything else out and focus on having fun.
9. It's perfect for dancers. While other exercise classes, like kickboxing or step aerobics, incorporate basic combinations and choreography, Zumba is one of the few classes that builds up to an entire routine. It's based on repetition, so it's easy to follow, but I still feel like I'm in a dance class as opposed to just a fitness class.
10. It makes me smile. Don't get me wrong, I love feeling like Superwoman in a good kickboxing class, but Zumba involves a more feel-good approach that I can definitely appreciate.
Feb. 10, 2017 04:59PM EST
If for some weird reason Derek Hough isn't already your dream dance bae, here's a little something that might just change your mind: his brand-spanking-new music video for Michael Bublé's "I Believe in You."
Because there's apparently nothing this man can't do, Derek choreographed, directed and starred in the super-sweet vid about childhood sweethearts who grow up to be—gasp!—Derek and a mystery lady! (TBH, I'm just imagining that's me dancing with Mr. Hough. #fangirl #sorrynotsorry)
So the big, important questions here are:
Is Derek Hough the perfect dance partner/man/choreographer? (Well, duh.)

Will this video be the soundtrack to your V-Day? (Unless you have a shriveled lump of coal for a heart, you bet it will.)

Who is the mystery dancer playing Derek's boo? (Seriously, if you know who she is, let us know in the comments!)
Apr. 13, 2016 09:34PM EST
Pretty much every dancer has looked in the mirror and thought, "If only this one thing about my body were different…" But the most successful dancers are those who can take a not-quite-ideal body part and turn it into a secret weapon. We asked six professionals to talk about the features that might not be perfect, but that have become an important part of what makes them them.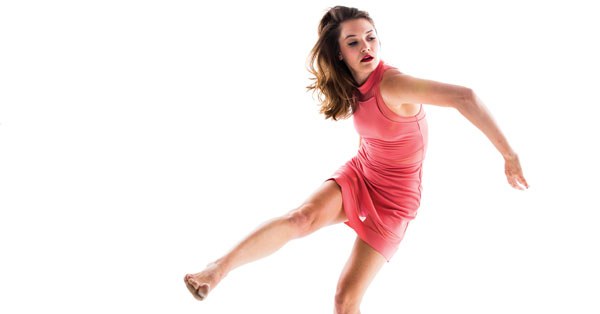 Kacie Boblitt (Photo by Matthew Murphy, courtesy Keigwin + Company)
"I love my long torso."
I grew up in the ballet world, and I always thought it was a burden to have a long torso and shorter legs—long legs are the ideal. But I had a turning point in college, when I started using my torso during improvisation sessions. You can tell a lot about how a dancer is feeling by the way she engages her torso. It has such a capacity for expressing emotion. Now, as a contemporary dancer, I think of my long torso as a gift. It's become my most articulate body part. —Kacie Boblitt, Keigwin + Company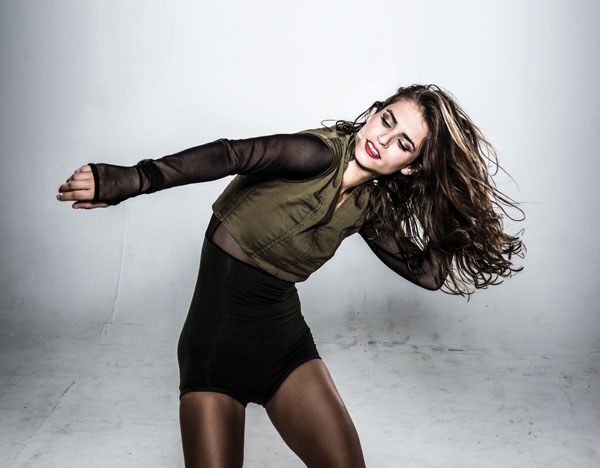 Maria Ambrose (Photo by Matthew Murphy, courtesy Elisa Monte Dance)
"I love my slouchy shoulders."
My upper back is super-flexible, but not in that pretty way that lends itself to bridges and back bends. Instead, mine easily folds forward, which makes me look slouchy. I used to get a lot of corrections about it, so I always thought of it as a negative. But when I joined Elisa Monte Dance, I was encouraged to use it. I found I could make shapes with my body that other dancers couldn't, and I started to embrace the mobility I'd always been told was a problem. My shoulders have become my most expressive body part—and one of the most exciting aspects of my dancing. —Maria Ambrose, Elisa Monte Dance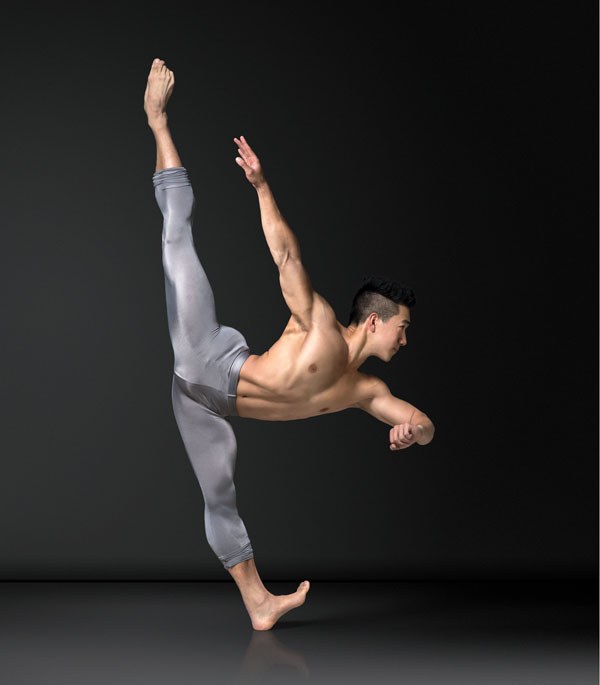 Alex Wong (Photo by Brian Jamie, courtesy Wong)
"I love my muscular butt."
I always hated my butt growing up. When I'd stand at the ballet barre, it would stick out, and I wanted a straighter line. As I got older, though, I started to appreciate that it actually makes me look stronger and more masculine. And those muscles come in handy. Without my powerful glutes, I wouldn't be able to jump as high, and my arabesque would be significantly lower. My only problem now is finding pants that fit! —Alex Wong, commercial dancer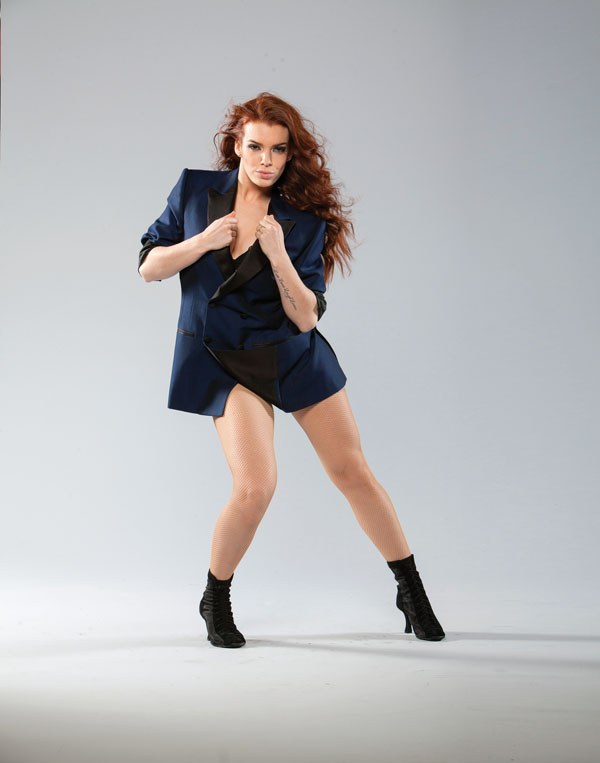 Kim Gingras (Photo by Erin Baiano)
"I love my red hair."
I used to hate my hair color. When I was younger, I got teased a lot—kids called me "Carrot Head"—and several casting directors have actually asked me to dye it. But while I'll wear the occasional wig, lately my unique look has been working in my favor. I've even been called on for parts specifically because I'm a redhead. I've been so thankful to
work with artists like Beyoncé who embrace my individuality. An added bonus: My parents love that they can always find me onstage! —Kim Gingras, commercial dancer
"I love my crooked spine."
I found out I had scoliosis in fifth grade, and I thought it would be the end of my dance dreams. I had to wear a soft brace 24 hours a day—even in ballet class, which I hated—and I struggled constantly with my uneven hips. Over time, though, that made me a lot more aware of my alignment. And ultimately my curvy spine makes my back extra flexible. When I go on auditions now, I know I can nab the roles that call for a dancer who's extremely bendy. —Bri Kraft, commercial dancer
"I love my giraffe legs."
In high school, my friends used to call me "Little Kate," because I was only five feet tall until my senior year. Then, my growth spurt hit. Suddenly, I was 5' 8"—significantly taller than the average ballet dancer—and my new legs were super-long. That made for a lot of awkwardness; it was especially hard to rediscover my balance.
But while it's still difficult to find partners who can handle my extra length, long limbs come with so many advantages. I love my line in arabesque, and it's fun to show off my legs in a tutu. —Katharine Precourt, first soloist, Houston Ballet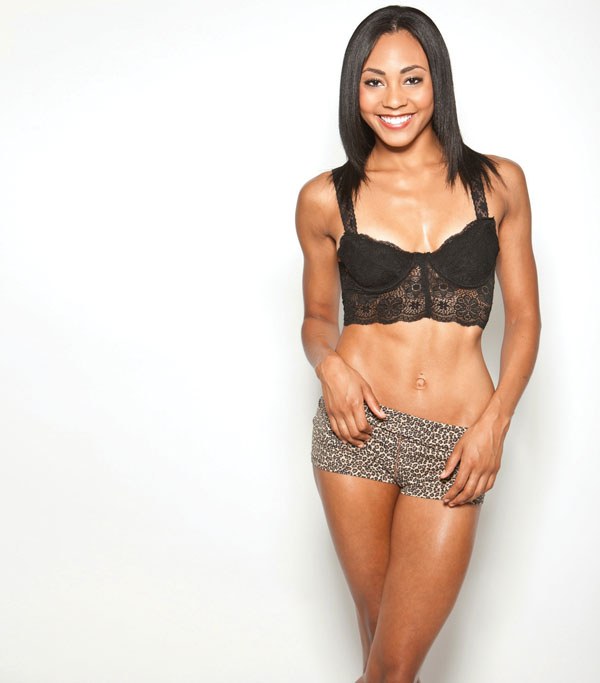 Bri Kraft (Photo by Vince Trupsin, courtesy Kraft)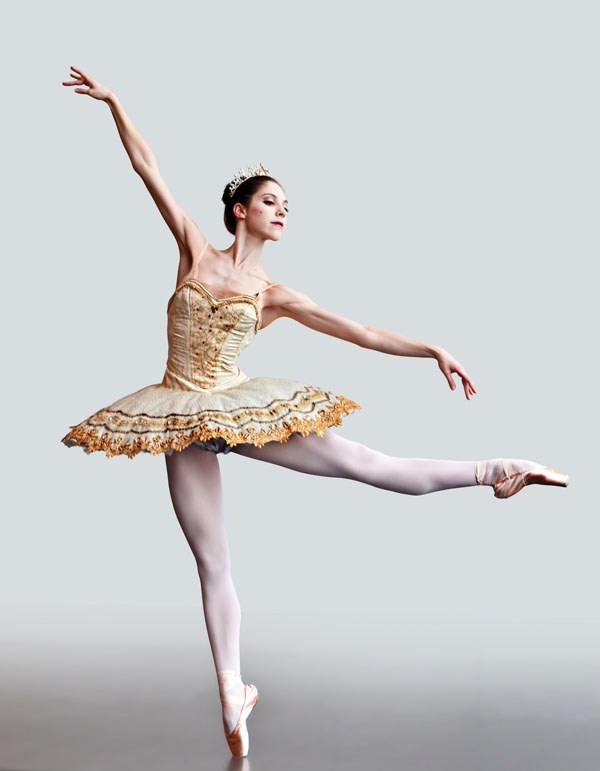 Katharine Precourt (Photo by Amitava Sarkar, courtesy Houston Ballet)
Dec. 07, 2015 07:58PM EST
"Dancing with the Stars" pro Maksim Chmerkovskiy officially put a ring on it when he proposed to girlfriend and fellow "Dancing with the Stars" pro Peta Murgatroyd this past Saturday night—basically cementing the pair's cutest-couple-of-all-time status.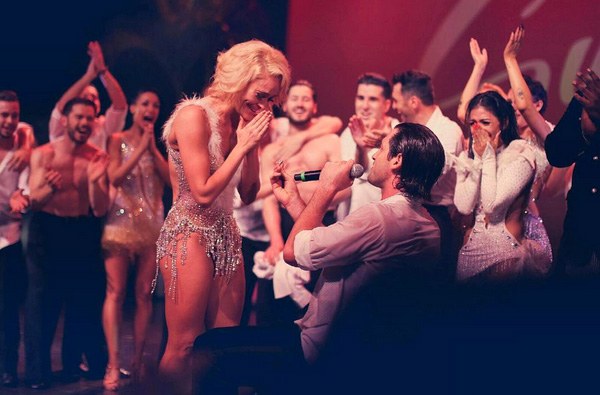 Audience members captured the magical moment, which Maks later posted on Instagram. (Photo by @maksimc)
The proposal story has us swooning, and, quite fittingly, took place on the dance floor. During a performance of Sway: A Dance Trilogy at the Olympia Theater in Miami, Chmerkovskiy surprised the audience and his cast mates by getting down on one knee and popping the question, telling his future bride "I'm in love with you, and I will be in love with you for the rest of my life." OMG.
The pair later posted more adorable love notes and photos of the moment on Instagram, Chmerkovskiy's captioned as "She said 'yes'" and Peta's with the caption "I said yes!!!!!! You have my heart forever my love. Love always wins."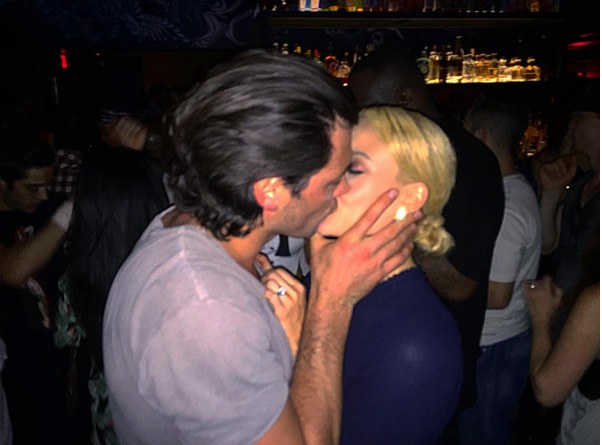 AWWWWWWW. (Photo by @petamurgatroyd)
Later that night, Peta was spotted flashing her new bling and posing with her future sis-in-law at the Sway Alfalit Gala.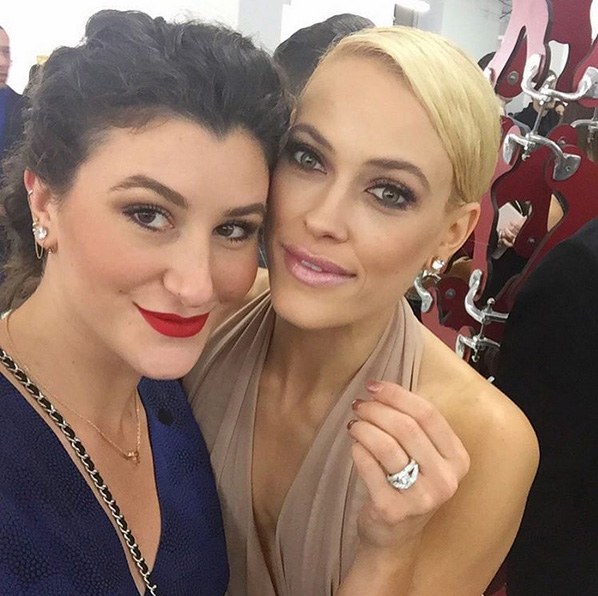 Just look at that rock!!! (Photo by @petamurgatroyd)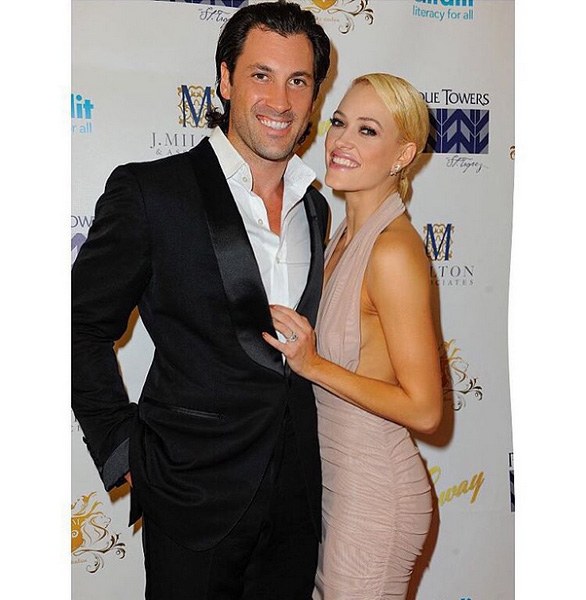 They're SO happy! (Photo by @petamurgatroyd)
Congrats you two lovebirds!!
P.S. We're gonna need wedding details, NOW!


Get Dance Spirit in your inbox