Mar. 23, 2017 07:25PM EST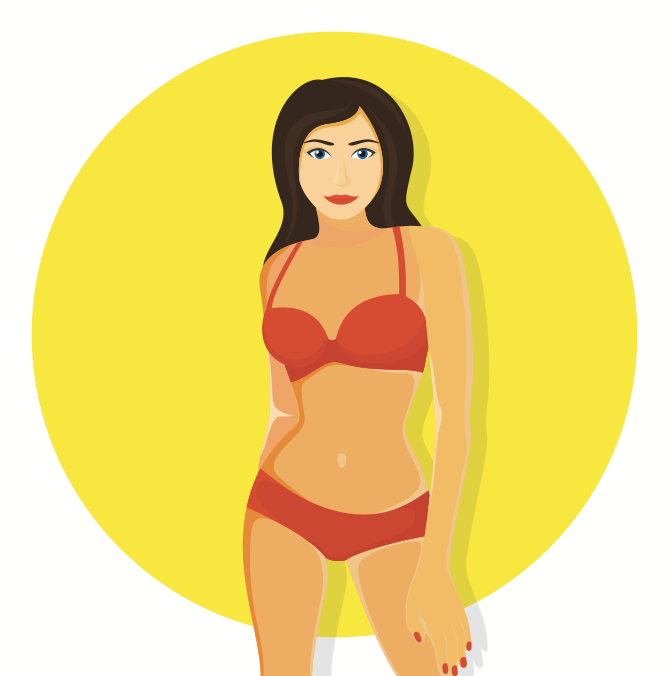 (via Thinkstock)
Tan-tastrophe!
With summer comes sun-kissed skin—except when you're in the studio all day! When you find yourself months into peak sun season with no tan lines to show, reaching for a bottle of self-tanning lotion or spray seems like the perfect quick fix. It's easy, cheap, safer than broiling in the sun all day and convenient—you just lather it on and go, right? Not exactly. From streaks to splotches, self-tanner can go very wrong. If you're worried about overdosing on the orange, don't sweat (that'll only make it worse!): DS rounded up the best tips to tame your faux tan.
Problem: Streaks and blotches
How to avoid it: Make sure you've fully exfoliated the areas where you plan to apply product. The pigments in self-tanner cling to dead skin cells, so if you're dry and haven't (gently) scrubbed your skin, the color will be uneven and streaky. As you apply the tanner, be sure to distribute it evenly. Apply a little less to your elbows and knees, as these drier areas absorb more pigment and will become darker faster.
Problem: A too-orange shade
How to avoid it: If you're unsure how your skin will react to a specific shade or brand of tanner, mix it with equal parts moisturizer to dilute the color a bit. If you want a darker hue, slowly blend more tanner than moisturizer into the mixture.
Problem: Orange palms
How to avoid it: Wearing gloves to apply your tanner is one solution, but sometimes the gloves' rough material can distribute the color unevenly (and you can end up with an equally strange white-glove look). If you prefer to apply tanner bare-handed, make sure to wash your palms with soap and warm water afterward to get rid of any residual product.
Post-Disaster Solutions
If you do find yourself looking like an Oompa Loompa, exfoliate your skin in a warm shower to help even out the blotchiness and remove excess product. If the tanner is especially stubborn, add a squeeze of lemon juice to your loofah—the acidity will help break down streaks. For blotches that run down your legs, try shaving and moisturizing, followed by another round of exfoliating.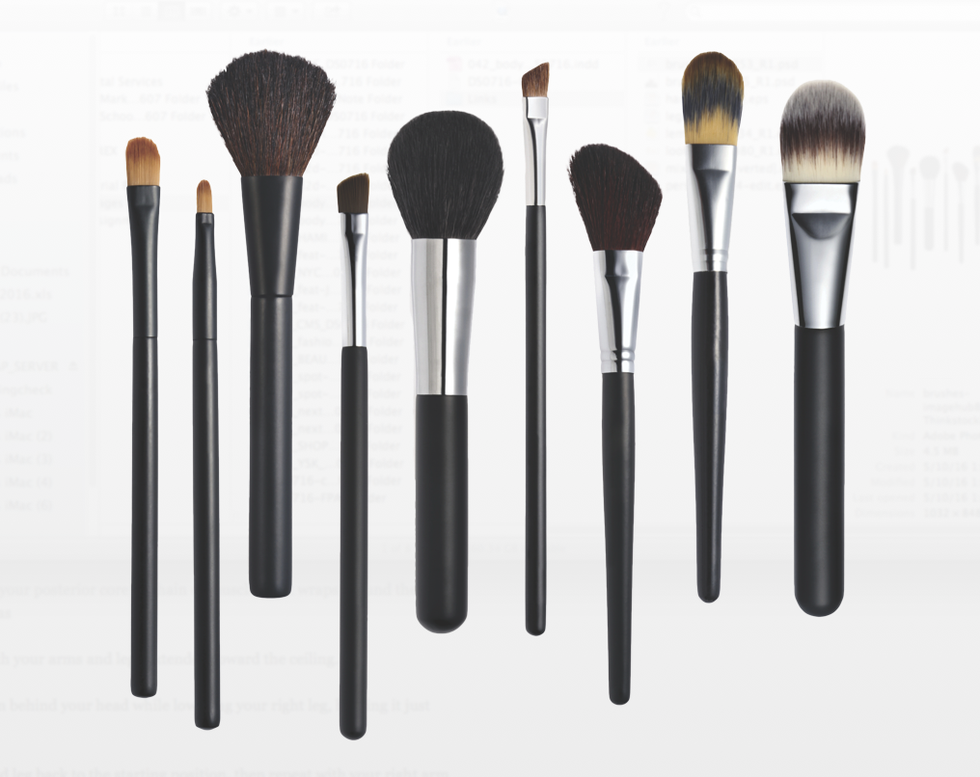 (via Thinkstock)
Makeup Brush Maintenance
Nationals season means tons of makeup. And even if you've mastered a skin-care routine to combat the hours your skin spends covered in foundation and powder, you may be overlooking one important detail: your makeup brushes. The tools of your trade need cleaning, too! Dirty makeup brushes can cause a lot of icky issues, including acne, skin irritation and infections.
Luckily, brush maintenance is super-easy—a little effort goes a long way. Try these tricks:
Gently shampoo your brushes every three weeks with warm water and a drop of baby shampoo.
Lay the brushes flat to dry on a clean towel (bristles can fall out of brushes left to dry upright).
Keep an alternate set of brushes in rotation to extend the time between cleanings.
Brushes have a pretty long lifespan, and don't need to be replaced often if they're cleaned properly. But if your brushes' bristles are dry and falling out, or if they're not applying makeup like they used to, it's time to toss them in the trash.
Did You Know?
While olive oil will always be the old standby, there's a new trendy alternative in town—avocado oil! The fruit has always been a super-food, and its oil is no different. It's rich in immune system–boosting vitamin E, and loaded with healthy monounsaturated fatty acids, which help maintain your cholesterol levels and keep you full longer—crucial for those long summer intensive days. It's perfect for sautéing fish and veggies, or as a dressing. Try drizzling a teaspoon on your salad, or over a bowl of popcorn in place of butter.
Mar. 23, 2017 03:40PM EST
Mar. 23, 2017 02:24PM EST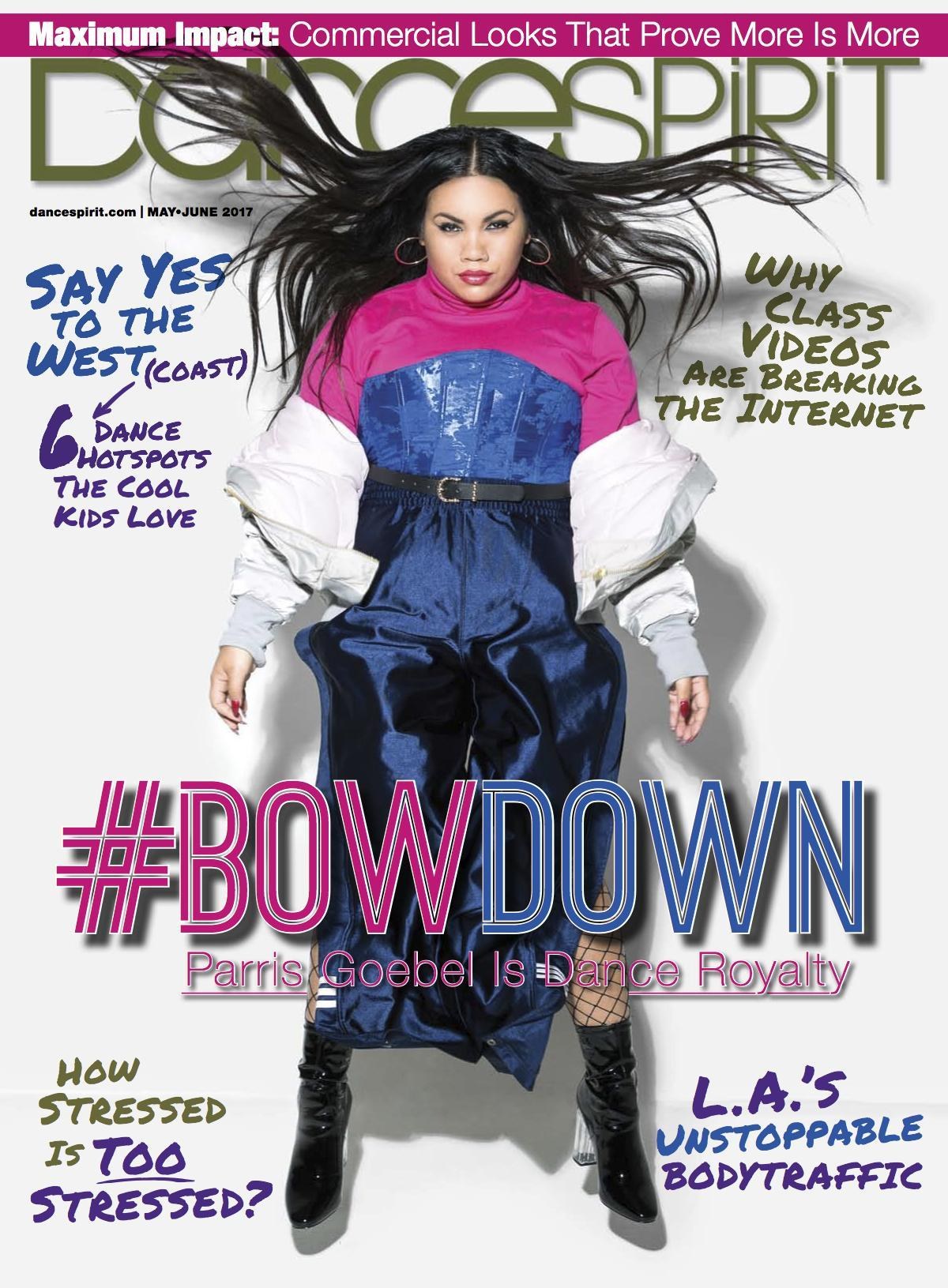 Featured College Dance Program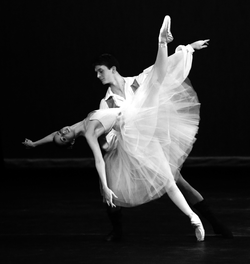 Get Dance Spirit in your inbox