Mar. 23, 2017 08:35AM EST
With the premiere of "Dancing with the Stars" Season 18 less than a month away (March 17!), fans are buzzing about all the changes taking place. For one thing, longtime music director Harold Wheeler and his orchestra won't be returning. And neither will co-host Brooke Burke-Charvet—she'll be replaced by Fox Sports reporter and Season 11 second runner-up Erin Andrews.
This week brought us some more shocking news: After quitting two seasons ago, our favorite ballroom bad boy is returning to the show.
That's right, guys, Maks is back.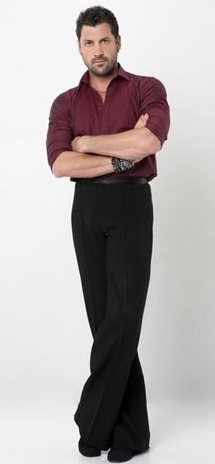 Maksim Chmerkovskiy (ABC)
The details surrounding Maksim Chmerkovskiy's departure from the show were somewhat hazy. The then 32-year-old pro admitted to wanting to take sometime for himself after eight years on the show, but rumors suggest there may have also been some other, more tense, reasoning (including an on-camera scuffle with judge Len Goodman).
But, you know, let bygones be bygones, right? MAKS IS BACK! And we're absolutely swooning over it.
Twenty points if you made this connection (looking at you "DWTS" devotees): New co-host Erin Andrews was paired with Maks back when she took third place in Season 11. Here are the two performing their almost-perfect-scoring Argentine Tango:
It'll be interesting to see how that dynamic plays out!
The Season 18 celebrity contestants will be announced this Tuesday, March 4, on "Good Morning America." And who knows, maybe Maks will be paired with someone who can help him bring home his first mirror ball trophy. Fingers crossed!
Mar. 23, 2017 06:27AM EST
Today's guest post comes from Francesca Harvey, a student who came to NYC recently with Live! Starring...You!—a pop-culture media organization that trains teen reporters to cover people in the spotlight—for National Entrepreneurship Week.
Tony Dovolani and brothers Maksim and Val Chmerkovskiy have been famous in the ballroom world for a long time. It's only in recent years that the trio—and several other ballroom champions—have become Hollywood celebrities.
That's what appearing on "Dancing with the Stars" will do for you.
For Tony, Maks and Val, their "DWTS" fame has also drawn attention to their business. With three other business partners, they own four Dance With Me studios: one in Manhattan's SoHo neighborhood, and others in Long Island, New Jersey and Connecticut.
Now, they want to expand the studio across the country.
After all, there seems to be a need.
"One of the things we run into as we travel across the country is everybody is asking us for lessons," Tony told me during a recent interview at the SoHo studio.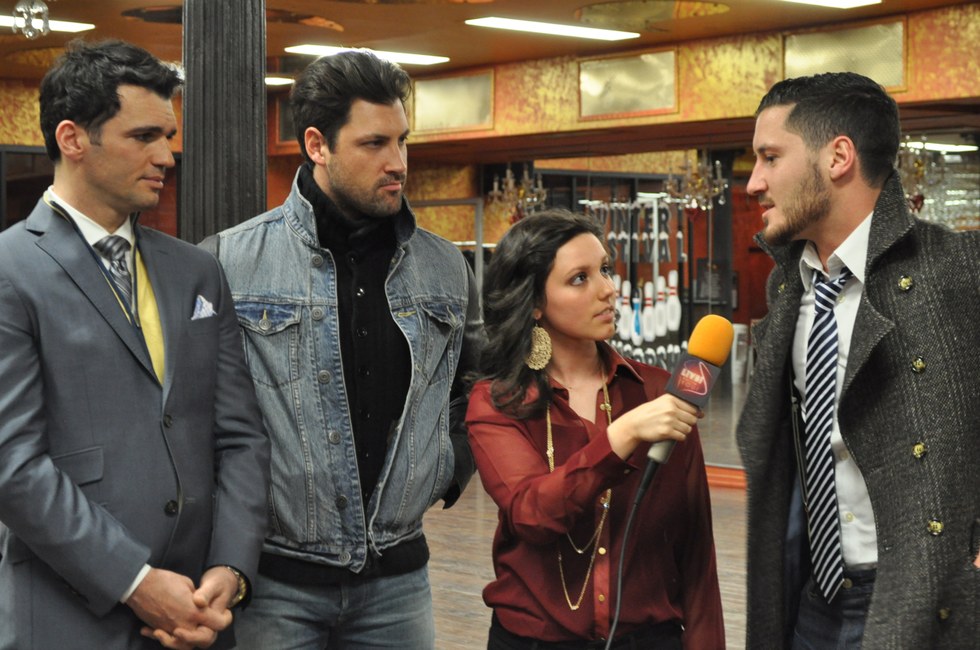 Francesca with Tony, Maks and Val. Not a bad place to be! (Photo by Tim O'Shei)
The guys have developed a teaching system that blends their individual approaches and styles. They instruct their own teachers in that system so all their students are learning the same way.
"Now, all of our teachers believe in the same system," Tony said. "They're taught by us. If you walk into our studio, you're getting a combination of Tony, Maks and Val."
Our interview also included a dance lesson with Val! We thought it was pretty cool that we got to dance with him one week before he was paired with "Shake It Up" star Zendaya Coleman for the next season of "DWTS." (Tony is paired with Wynonna Judd, while Maks isn't participating in the next season.)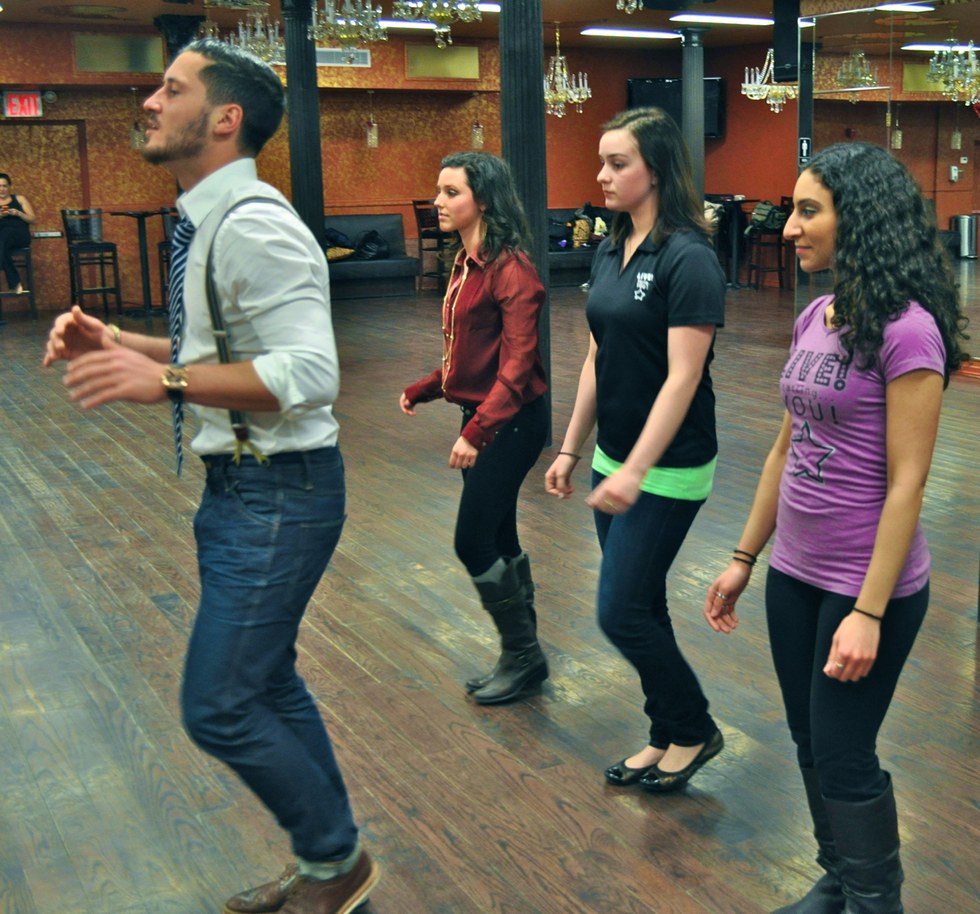 Learning how to groove with Val! (Photo by Tim O'Shei)
If you want to find out how we fared, click here to read our story and watch the video on the Live! Starring … You! site.
But ask Tony, and he'll tell you they can turn anyone into a dancer!
"We've developed a system where there's not one person we can't teach," he said. "If you can walk, we can teach you how to dance."
Francesca Harvey is the student editor of LiveStarringYou.com and a junior at Mount St. Mary Academy in Buffalo, NY.
Aug. 30, 2016 10:12AM EST
We called it (well, almost)! One of the fabulous Final Five is going to be cha cha-ing her way around the "Dancing with the Stars" ballroom in two weeks. And while Simone Biles might have to wait until next season to don her dancing shoes, the gymnast gracing the floor this go-around is an even more natural fit for "DWTS": Laurie Hernandez, whose deliciously dance-y Olympic floor routine earned her a forever home in our hearts.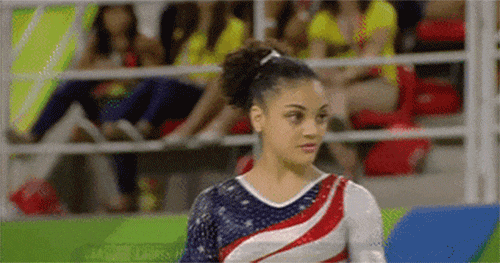 We'd like to request that all her "DWTS" routines begin with this exact wink, please and thank you. (via Giphy)
The full Season 23 "DWTS" cast list was revealed this morning on "Good Morning America," and while some of the other celeb choices left us scratching our heads (Ryan Lochte? Jeah no), there's lots of happy news on the pro front. For starters, the lovely Allison Holker is returning to show off her incredible post-baby body (dancing with, fittingly, Babyface). But also: Maks is back! Derek is back! CHERYL IS BACK, YOU GUYS!
Get your spray tan on and pull out your favorite bedazzled mini (as if you aren't already wearing it): Season 23 premieres Monday, September 12 on ABC. Here's the full cast list:
Maksim Chmerkovskiy and Amber Rose
Valentin Chmerkovskiy and Laurie Hernandez
Artem Chigvintsev and Maureen McCormick
Sasha Farber and Terra Jole
Derek Hough and Marilu Henner
Witney Carson and Vanilla Ice
Lindsay Arnold and Calvin Johnson
Jenna Johnson and Jake T. Austin
Allison Holker and Babyface
Sharna Burgess and James Hinchcliffe
Emma Slater and Rick Perry
Cheryl Burke and Ryan Lochte
Gleb Savchenko and Jana Kramer
Want more Dance Spirit?
Jan. 25, 2016 03:16PM EST
Zendaya's official Finding Neverland: The Album music video, for her remixed version of the song "Neverland," is filled with some awesomely dancey moments—and a little Broadway magic.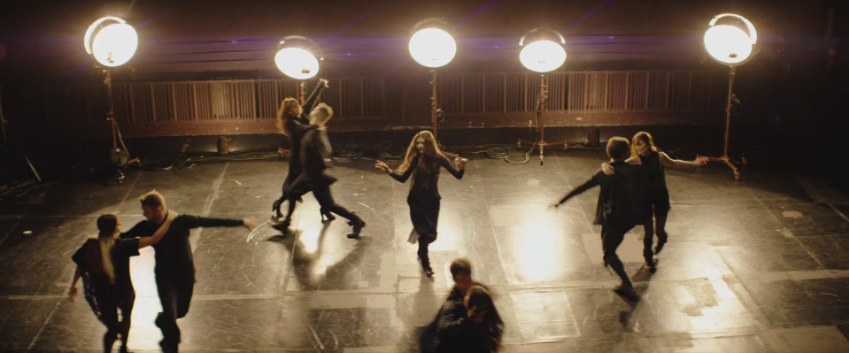 Zendaya surrounded by waltzing dancers. (screenshot via Vimeo)
The video takes place on a glam theater stage and features choreography by Maksim Chmerkovskiy and Ian Eastwood, who both also make dance appearances. There are some great duet moments (Zendaya herself gets swept away in a waltz with Chmerkovskiy), some gorgeous group-dance sequences AND a slower hip-hop segment.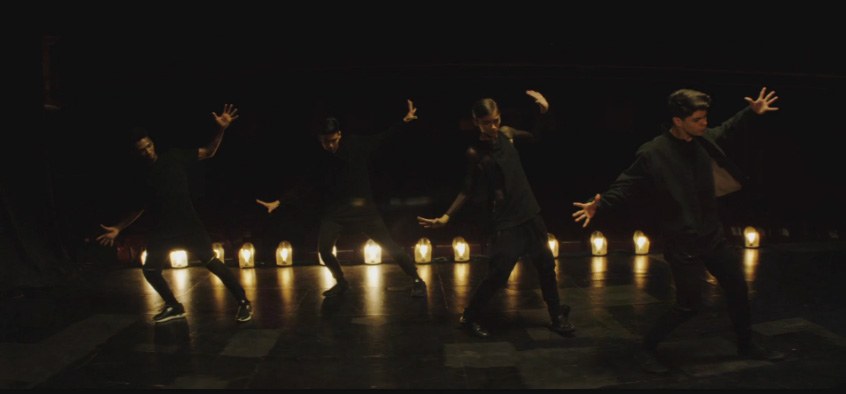 The hip-hop sequence (screenshot via Vimeo)
The video also adds an enchanting Peter Pan-esque plot with a mysterious Hook character played by Tony Award-winner Bryan Cranston (one of the producers of Finding Neverland), who lets Zendaya in on a little industry advice.
Watch below and prepare to be #obsessed.


Get Dance Spirit in your inbox