Apr. 01, 2013 03:46PM EST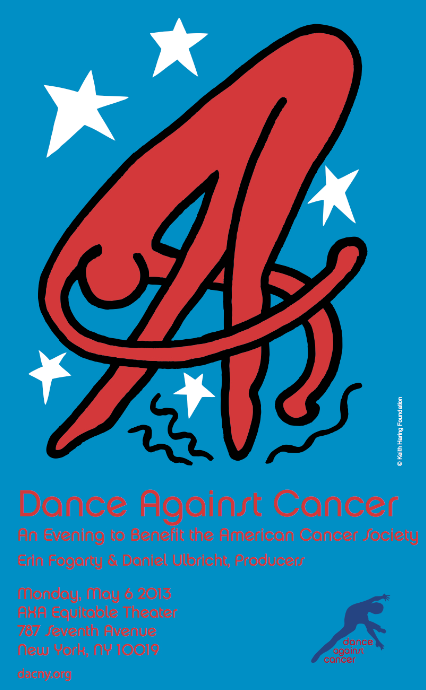 This year's Dance Against Cancer poster features an original drawing by artist Keith Haring.
A dance gala is always a good thing. But an impressively star-studded dance gala for a very important cause? It doesn't really get better than that.
The third annual Dance Against Cancer benefit, hosted by the American Cancer Society and produced by Erin Fogarty and New York City Ballet principal Daniel Ulbricht, will be held on May 6 in NYC. Like the last two galas, it'll feature performances by some of the dance world's best and brightest, many of whom have personal connections to the cause.
And I do mean best and brightest. The lineup is incredible: NYCB's Maria Kowroski, Wendy Whelan, Tiler Peck, Lauren Lovette, Robert Fairchild, Tyler Angle, Gonzalo Garcia and Daniel Ulbricht; American Ballet Theatre's Misty Copeland; Alvin Ailey American Dance Theater's Alicia Graf Mack and Matthew Rushing; Martha Graham Dance Company's Katherine Crockett and Lloyd Knight; and Lar Lubovitch Dance Company's Clifton Brown and Attila Csiki. There'll also be a special sneak peek at Christopher Wheeldon's Cinderella, performed by San Francisco Ballet's Maria Kochetkova and Joan Boada, and world premieres danced by Lil' Buck and ABT's Herman Cornejo.
Watch this beautiful, touching video describing Dance Against Cancer and its mission, with testimonials from many of the dancers who'll be performing at the gala. Then click here to find out more about the show and buy tickets. (Not in NYC? There's also an option to simply donate to the American Cancer Society.)
Oct. 15, 2010 05:00PM EST
With her endless, eloquent legs and serene stage presence, Maria Kowroski is precisely what you would imagine a New York City Ballet principal to be. At 7 years old, the Michigan native started studying at the School of Grand Rapids Ballet, and as a teenager she went on to train at NYC's School of American Ballet. Kowroski's hard work and commitment to the Balanchine technique paid off when she became a NYCB apprentice in 1994. That same year, she won a prestigious Princess Grace Award, an honor granted to outstanding emerging artists. Kowroski was invited to join the NYCB corps in 1995 and made a quick rise through the ranks, becoming a principal just four years later. Today, the long, lithe ballerina continues to impress audiences in Balanchine works like Prodigal Son, "Rubies" from Jewels and Agon. Don't miss her as the Sugar Plum Fairy in NYCB's Nutcracker, opening November 26th at Lincoln Center.  —Katie Rolnick
To My Younger Self,
We strive for perfection as artists, but please don't obsess over it. Be gentler on yourself. You may get frustrated because you want to be better, stronger or able to do things the way someone else does. You may suffer injuries that feel like the end of the world. But you will soon realize that those struggles are what help you grow. And though there are dancers who inspire you, remember that you are a unique individual. Your gift is precious and unlike that of any other dancer.
Educate yourself by attending the theater, reading books and visiting museums. Take all that life has offered you and let it enhance you as an artist. Be kind to yourself and to everyone around you, and you will receive the respect you desire. Enjoy your time onstage, for that is a very special opportunity that so few experience. But remember that you have a lot of life yet to live, and this is only one chapter in a long book.
Finally, take time for yourself, write in your journal and remain peaceful. Life as a ballerina can seem very glamorous, but it's also hectic, so it's important to stay centered.
Love and angels,
Maria Kowroski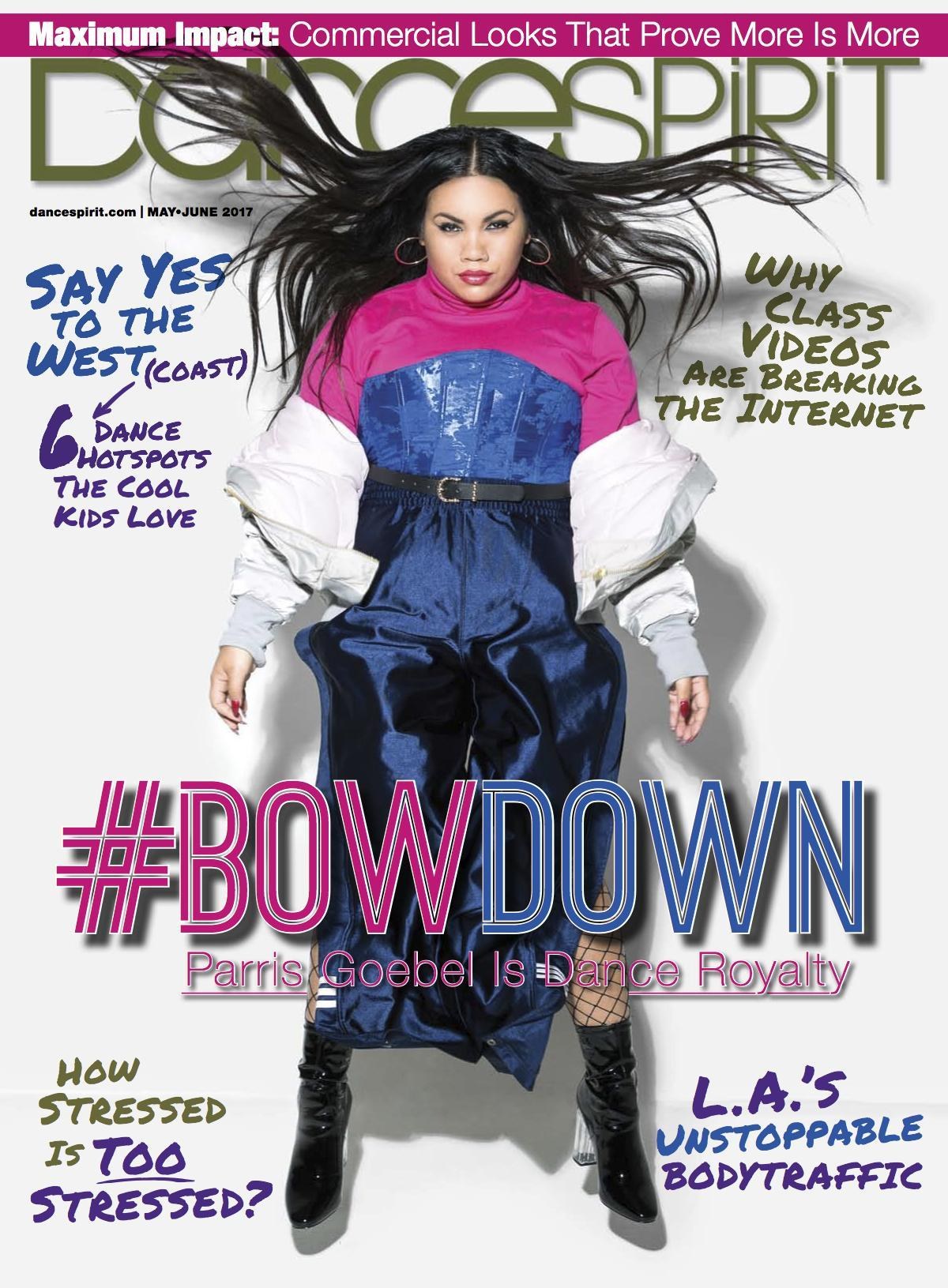 Get
Dance Spirit
in your inbox
Featured College Dance Program