Mar. 23, 2017 01:16PM EST
With every signature Graham contraction, Martha Graham Dance Company principal PeiJu Chien-Pott's power emanates from her core and ripples through her body, to the point that you start to feel your own breath stop and start with hers. Add her picture-perfect lines and classical technique, honed at the Taipei National University of the Arts, and it's no wonder she also thrives in the company's contemporary repertory. Originally from Taiwan, Chien-Pott joined MGDC in 2011 and has also performed with Taipei Royal Ballet, Morphoses and the New Jersey–based Nimbus Dance Works, directed by her husband, Samuel Pott. Together they have a daughter, Sofia. —Jenny Ouellette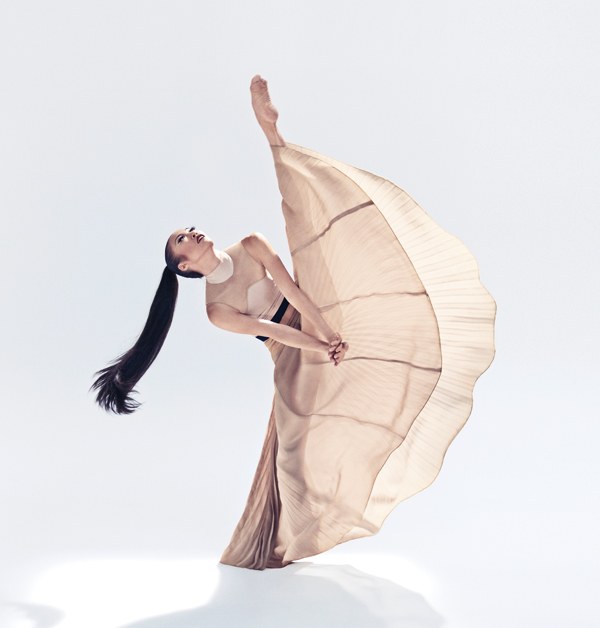 In costume for Echo, by Adonis Foniadakis (photo by Hibbard Nash, courtesy Martha Graham Dance Company)
Dear PeiJu,
You're about to start on a path of finding yourself and loving your life—a path you'll never regret. Along the way, remember to believe in yourself. You're a talented dancer and, if you keep working hard, you'll become a great artist. But don't be easily satisfied.
Great dancers challenge themselves and always push for more. Challenge is what makes you grow and become stronger.Competition, stress and injury are the three most difficult struggles you'll face. Keep your spirits up! You'll gradually learn how to adjust. You're unique—just be yourself.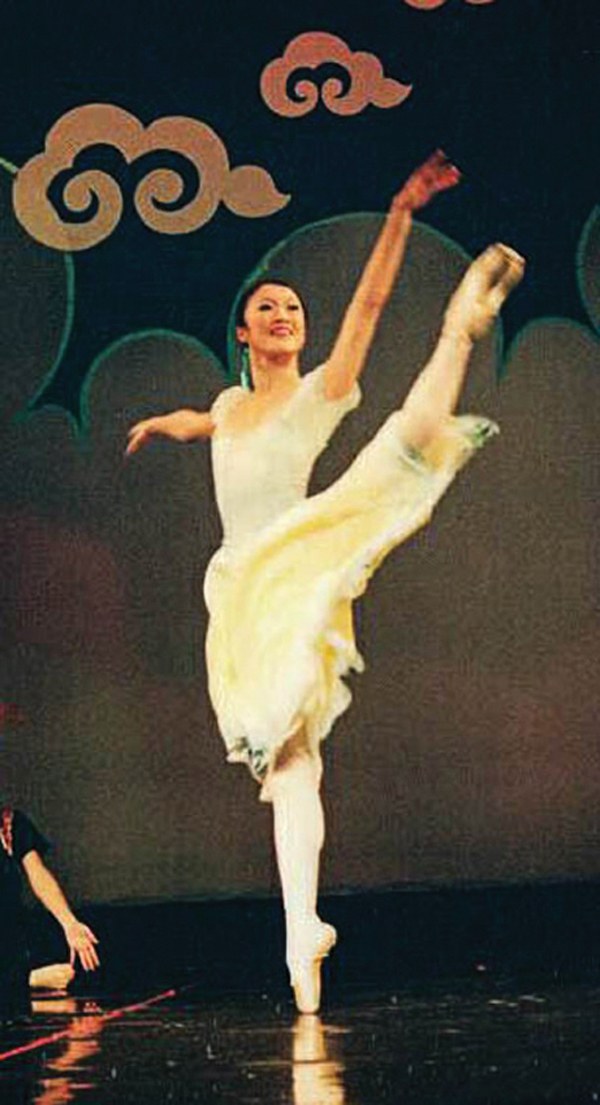 At age 17 (photo courtesy Peiju Chien-Pott)
I know that preparing for performances is stressful for you. Try to find simple ways to help yourself feel better. Little treats may do the trick. Keep some dark chocolate in your dance bag, and when you're stressed, have a bite—you'll instantly feel like you're in heaven.
Dealing with injuries will also be frustrating. Think about it like this: Musicians take care of their instruments and painters keep their brushes in good shape. All artists have to keep their tools in good condition to produce fine work—and that includes dancers. Your tool is your body, and respecting your body is the first step in minimizing injury. It requires discipline. Eat a healthy diet and always warm up before class and rehearsal.
But most importantly, enjoy dancing and stay positive.
Much love,
Pei
How To
Nov. 16, 2016 11:06AM EST
Brigid Pierce (courtesy Martha Graham Dance Company)
The signature cupped hands of the celebrants in Primitive Mysteries; the clawed hands of Medea in Cave of the Heart—"Graham hands" are unmistakable and create next-level drama. Each thrust or flick enhances Graham's larger-than-life characters. "Martha marveled over the possibilities of the hands," says Terese Capucilli, a former Martha Graham Dance Company principal dancer who trained with Graham, and was co-artistic director of the company from 2002–05. "She used hands as an extension of the expression that inhabits the body. It's a magnification of the energy that's projected from the center."
Keep reading...
Show less
If there's one word to describe the Martha Graham Dance Company, it's iconic. From the trademark "Graham" cupped hands to the powerful movements making up her choreo, Martha Graham knew a thing or two about statements. So it's no surprise that she was as tuned into fashion as she was dance. Vogue took it a step further and decided to delve into the fashion-forward world of Graham costumes over the 90 (!) years the company has been performing. Turns out, lots of designers seem to have been influenced by the beautiful pieces worn by MGDC dancers. Below are some of our favorites, and be sure to check out the entire article (and remaining pictures!).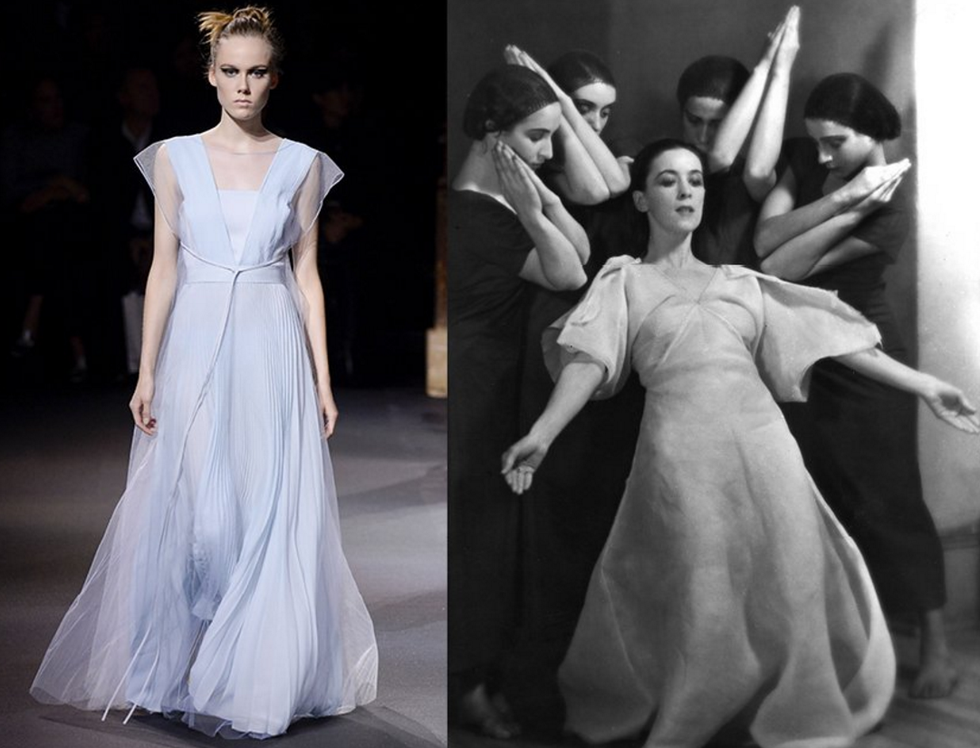 Vionnet's Spring 2016 show (left) and Graham (right). (Photos via Vogue)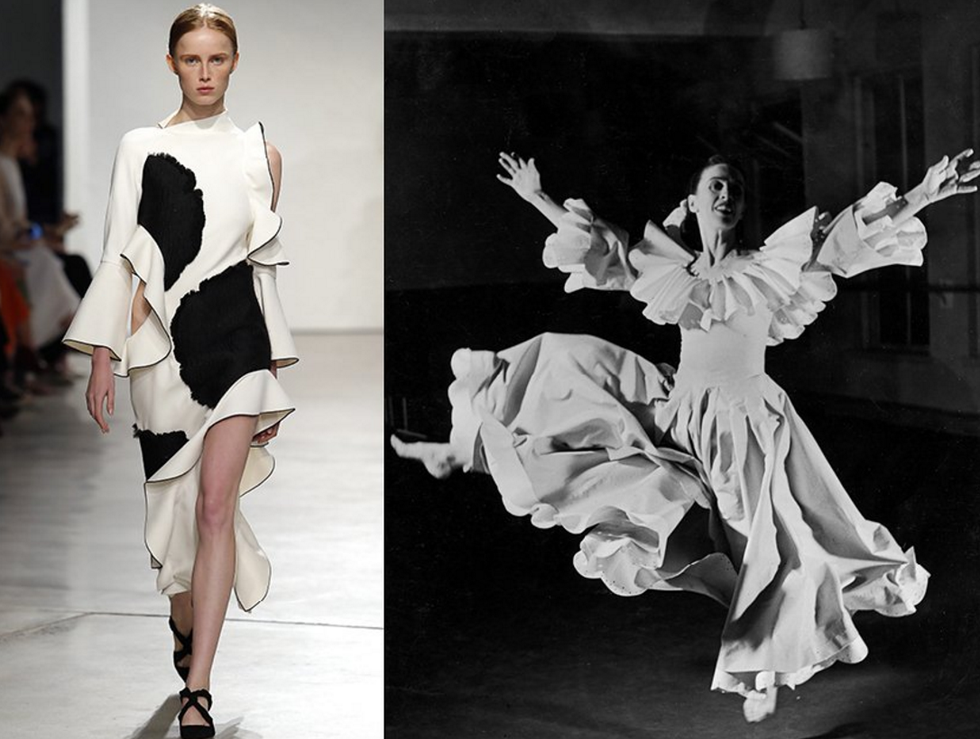 Proenza Schouler (left) and Graham in performance (right). (Photos via Vogue)
Apr. 14, 2016 01:49PM EST
The vision for Paul Taylor's reimagined company, Paul Taylor's American Modern Dance, becomes fully realized this month with its spring season, opening March 16 and running through April 3. Rather than its usual all-Taylor programming, the group will perform commissioned premieres by choreographers Larry Keigwin and Doug Elkins, as well as Diversion of Angels by Martha Graham and two new Taylor works, Sullivaniana and Dilly Dilly. Dancer Heather McGinley, a Paul Taylor company member since 2011, takes us behind the scenes.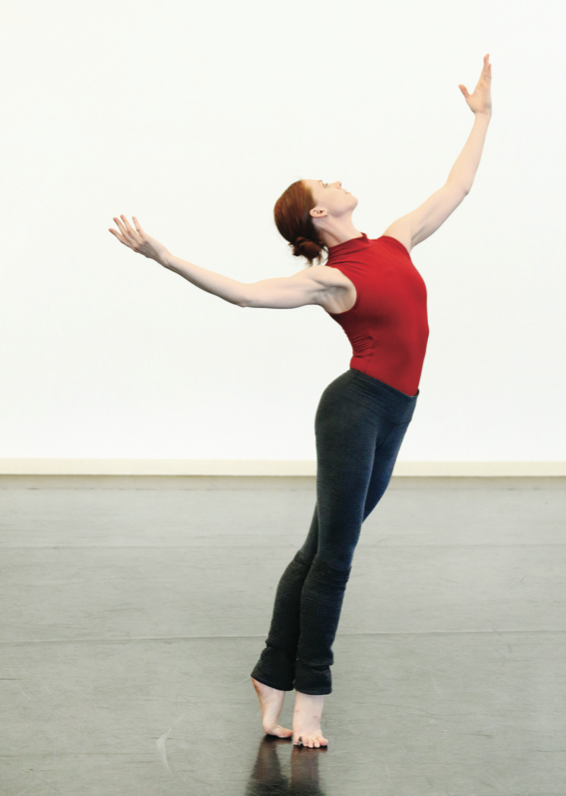 Heather McGinley rehearsing Martha Graham's Diversion of Angels. (Photo by Paul B. Goode, courtesy Paul Taylor Dance Company)
Dance Spirit: What's it been like working with new choreographers?
Heather McGinley: Larry Keigwin and Doug Elkins are very different—it's been thrilling to work with them. Larry's style is a little bit closer to what we're used to. Doug's is more of a departure. His choreography involves a lot of break dancing, voguing and house dancing, so we had workshops to get the feel.
DS: Has Paul Taylor been involved in rehearsals?
HM: So far, Taylor's let the choreographers have us to themselves. He hasn't seen the final product yet. He's been letting Larry and Doug do their thing!
DS: As a former Martha Graham Dance Company member, what does it mean to be able to perform a Graham piece again?
HM: It's very exciting. We've been taking some Graham classes to get into the style, and I'm hoping it'll be like riding a bike! Diversion of Angels is going to be really beautiful on the Taylor Company.
DS: Are Keigwin and Elkins letting Taylor's style influence their choreography?
HM: Absolutely. It's not like they came in and said, "Forget everything you know, I want you to move like this." They're very interested in seeing what we do with the movement they're giving us.
DS: What will audiences take away from this new season?
HM: I think they'll feel an excitement for the future of the company. It's only been Paul Taylor for over 60 years, so it's a pretty big departure and a big deal.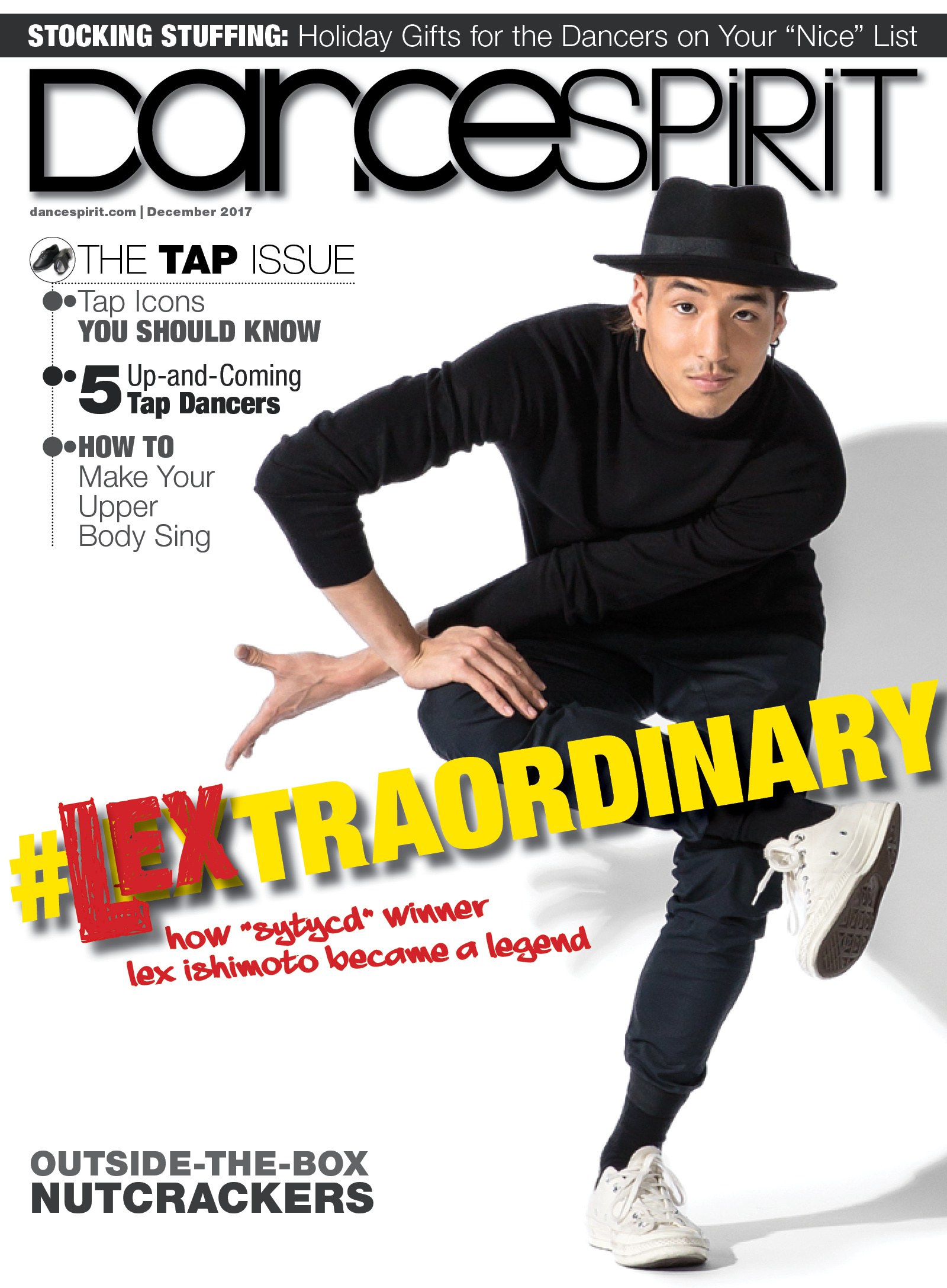 Get Dance Spirit in your inbox