Mar. 23, 2017 01:29PM EST
(Before we begin—have you heard that we're giving away tickets to the "So You Think You Can Dance" season finale?! GO. ENTER. NOW.)
Wow. "SYTYCD" Season 11 is going to be pretty darn spectacular. This week, we watched 157 dancers travel to L.A. to duke it out for a spot in the Top 20. Guest judges this week included tWitch, Tara Lipinski, Adam Shankman and ballerina Irina Dvorovenko. It was pretty hard to know who would advance and who would be sent packing—the level of talent was just that high. There were also A LOT of cuts: Dancers had to make it through seven rounds, and there were even a couple dance-for-your-life performances. I'm not sure how the show's editors managed to get the entire week of callbacks into one jam-packed, action-filled episode—but they did. Here are my top five moments from last night:
1. Cameron. OK, OK, he's not a competitor, he's a newborn. But he was definitely part of one of my favorite "SYTYCD" stories of all time: Steven, a phenomenal hip-hop dancer from New Orleans, got news that his girlfriend had gone into labor right as callbacks began. Obviously, Steven was a little distracted. I mean, THERE WAS A BABY ON THE WAY. Somehow he managed to pull it together for the first few rounds…and then, Cameron arrived! Steven didn't make the cut after Sonya Tayeh's choreography, but I think he's already won, regardless.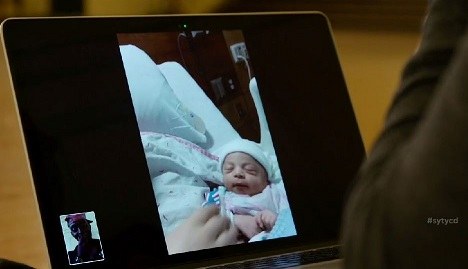 Awwwwwwwww
2.  Jaja, the red-headed wildcard. So, OK, she didn't make Top 20. But to see this girl go from crazy krumper to slinky ballroom dancer just made me smile.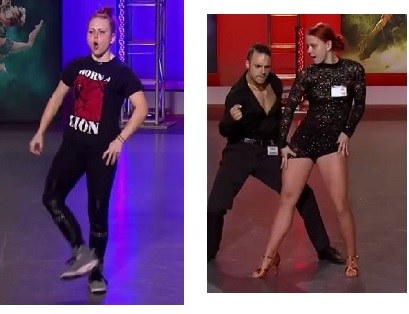 Let's hope Jaja auditions again next year. I know I'd love to see more of her transformations.
3. All the awkwardness. First, there was contestant Amanda's, um, hiccup, when she said she felt lucky to have Marcquet as a hip-hop partner because, duh, he's there for hip hop. Well, sorry Charlie, he's a ballroom expert, and you've just learned what happens when you assume things—on national TV. Oops! (Disclaimer: In Amanda's defense, Marcquet can do it all—amazingly. My prediction? Top 4, easily.)
Next, we said goodbye to poor contestant Christopher's front tooth. During the ballroom routine rehearsals, Chris got smacked in the face by his partner's elbow. She lost quite a bit of skin and blood, and he lost half a tooth. OUCH.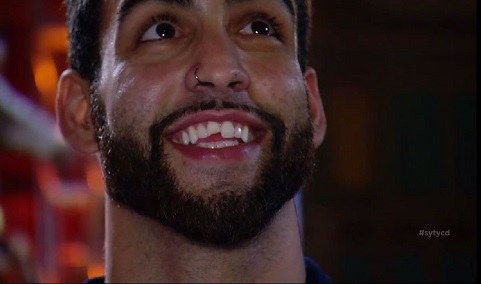 Thankfully, the judges were kind to this (partially) toothless wonder of a dancer. He made it through the ballroom round.
And finally, did anyone else feel just a little guilty for laughing at the judge's nasty comments during the group choreography round? Over the first four episodes this season, we've applauded the judges for not berating the auditionees who gave sub-par performances. Apparently, though, their snide remarks have been brewing, and after One Love's group debacle, there was a firestorm of snark. My favorite zinger came courtesy of Adam Shankman: "I see you got your routine from those children on 'Dance Moms.' " BOOM, roasted.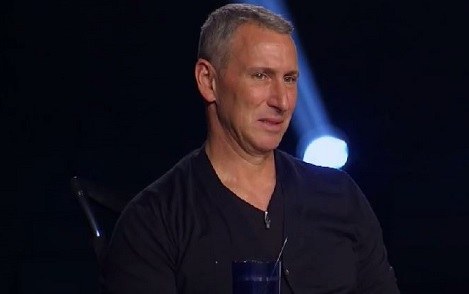 This face.
4. The surprise endings. A lot of our favorites from the audition rounds didn't make it. This week, we unfortunately—and unexpectedly—bid adieu to Trevor Bryce, Marie Poppins, Megan Marcano, Erik "Silky" Williams, and DS cover beauty Kamille Upshaw.
5. The TOP 20, REVEALED! Without further ado, may we present—in the order they were introduced during the show's credits—the 20 candidates vying to be America's Favorite Dancer: Malene, Zack, Emily, Serge, Carly, Emilio, Tanisha, Stanley, Valerie, Nick, Bridget, Marcquet, Jacque, Rudy, Brooklyn, Teddy, Jessica, Casey, Jourdan and Ricky. Congrats, dancers! We can't wait to see what you bring this season!
What did you guys think? Are you happy with this season's Top 20? Was anyone sent home unfairly? Let us know in the comments—and check back here next week for our recap of the first live episode!
Mar. 23, 2017 09:05AM EST
Welcome, to "So You Think You Can Dance!" This week, we're in L.A. for the third round of auditions—and I'm thrilled to report that these auditions were far more successful and entertaining than what we saw on last week's show.
On with the recap!
The Top 5 Moments From The L.A. Auditions:
1. Jesse Tyler Ferguson on the judging panel. I love him on "Modern Family" and I don't even care that he may not be a dance expert. He's so stinkin' lovable as a self-proclaimed "super fan of the show," and you could tell he genuinely enjoyed sitting up there with Nigel and Mary. Adorable and hilarious.
2. Alexa Anderson! Our former Cover Model Search winner was the first one up last night, and she got sent straight to Vegas. No surprise there: We knew she was a star when we spotted her on the competition scene, you knew she was a star when you voted her the winner of the 2010 CMS battle, and now the rest of the world will know she's a star when Alexa inevitably makes it into the Top 20. (Seriously, Nigel and Mary: Put this girl in the Top 20.) We're rooting for you, Alexa!
3. "No lip syncing." Mary Murphy, I love you for this. High five. She told the crop of L.A. dancers that she did not want to see any lip syncing. Write this down, dancers and teachers. No one likes lip syncing! I don't care if you're doing a musical theater number to "Cell Block Tango" and you swear mouthing the words will make your performance more believable. Let the singers do the singing, you just worry about your sassy moves!
4. All the super-cute contemporary girls. I loved Sam Lenarz, whose mom kicked her out of the house and didn't support her dancing. Her story was heartbreaking, but with her killer feet and ability to light up the stage, I doubt she'll be held back in life. Then there was Megan Branch, who danced with a youthful innocence that I found incredibly compelling. Nigel called her a "little firecracker." And then there was Emily James! Emily was a DS Cover Model Search finalist and she was sent straight to Vegas. Duh.
5. Jonathan Anzalone. I basically like that he looks like Joey Lawrence, and I had a crush on Joey Lawrence when I was in elementary school and he was on that TV show "Blossom." Jonathan was quirky, fun to watch and could shake his booty better than any dude I've ever met.
The "So You Think You Can What?!" Moment of the Night:
How much did I love the "A-list celebrity on a B-list budget" twins, Nick and James Aragon? I loved them so much. They refer to themselves as the "ninja twins," one is a stylist, one works at "The Village Idiot," and their double cartwheels were to die for. Are they going to win "SYTYCD?" Um, no. Not at all. But they were adorable and I want them to take me shopping.
Check back next week when we'll be recapping Atlanta auditions. And of course, tell us what you thought of the show!
Mar. 23, 2017 09:03AM EST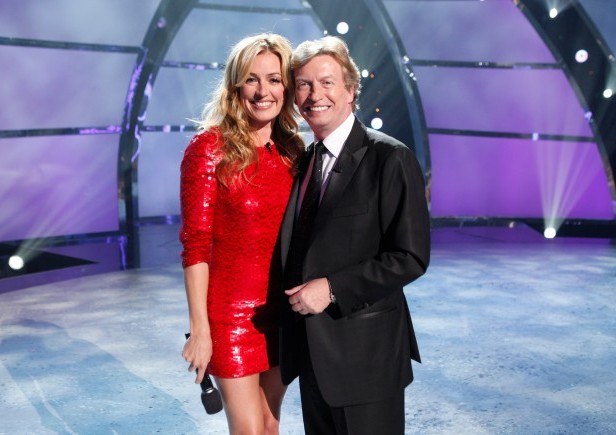 Get ready for Cat Deeley's fierce fashion, Lil' C's fictional vocabulary, Mary Murphy's high-pitched holler and, of course, some insanely talented dancers! That's right, "So You Think You Can Dance" is back for a new season tonight. And Season 9—with a brand new one-night-only format—will certainly be an exciting one. DS chatted with our favorite judge and yours, Nigel Lythgoe, about what we can expect.
Dance Spirit: How do you feel about this season being aired one night per week instead of two?
Nigel Lythgoe: Putting the results in the same show as the performances means we've got to be very strong in our thoughts. We'll have to take into account the routine from the week before, what America thinks and then the routine this week, which America can't vote on. The judges will be more important than ever this year.
DS: And what about crowning two winners?
NL: It's a major change, but it's something we should have done years ago to be honest with you.
DS: What's your favorite part of the season each year—the auditions, the top 20, the tour?
NL: Well if you ask me towards the end of the series, I would say the end of the series, because we just get so tired at that point. But at the beginning, I love the audition process. I'm inspired by it to be frank with you. Not all the kids that I think are fantastic get through, but seeing so many dancers put their hearts on their sleeves and have the guts to audition makes me very proud.
DS: What's your least favorite part?
NL: You're not going to believe me, but rejecting people.  This is a professional competition, so we're looking for the very best. Sometimes when we tell people they're not good enough, you can see that their hearts are broken. Even with the bad ones, I want to say, "Keep dancing!"
DS: How was the turnout at auditions this year?
NL: Very strong. The turnout was equal to other seasons, but the standard of dance goes up each year. People get used to what we're looking for, so they train themselves. The contemporary kids are doing a lot more hip hop. And, by the looks of it, the hip hop kids are even taking a few ballroom lessons.
DS: There have been rumors that "SYTYCD" is on its way out, but what do you see for the future of the show? Will this new format stick around for a while?
NL: Well I'm certainly hoping so. I would like to think that FOX will continue to think of us as part of its schedule, but that depends on viewers. At the end of the day, it's a business. If we lose viewers, they're going to drop the program. It isn't up to me or to the format, it's all about whether people watch. Just as a dancer accepts rejection if they're not what a choreographer is looking for, this is something that I accept as a part of this business.
If it were up to us, "SYTYCD" would be here to stay. We can't wait to find out who will be crowned America's favorite dancers, and put them on the cover of our October issue! For the first episode of the season, tune in tonight at 8/7c on FOX.
Mar. 23, 2017 08:38AM EST
For the past two days, DS managing editor Rachel Zar and I have been behind the scenes at the NYC auditions for Season 9 of "So You Think You Can Dance." If you thought the competition was tough last year, you'll be floored by the talent of the upcoming season. From contemporary to ballroom to hip hop—these dancers can do it all.
But being well-rounded doesn't mean a ticket to Vegas—especially with the judges (Nigel Lythgoe, Mary Murphy and Tyce Diorio) cracking down on mediocre performances. Here's Rachel's quick recap of the judges' feedback to contestants:
1. Be a sponge. When the judges give you feedback, soak it all up, work on those things throughout the year and audition next season.
2. Use your face! If you don't connect with the judges, you're not going straight to Vegas.
3. If you're young and don't have a lot of emotional baggage, take an acting class so you can learn to convey emotion onstage.
4. A series of steps, poses and tricks is not dancing.
5. After you've auditioned, don't ask for one more chance to prove yourself. The audition is your chance—use it to show off every style that you have under your belt.
6. Don't audition with another dancer unless you've actually prepared something together. Just dancing side by side and competing for the judges' attention will only confuse them and get you sent home.
Now that you've taken those lessons to heart, take a behind-the-scenes look at the NYC auditions: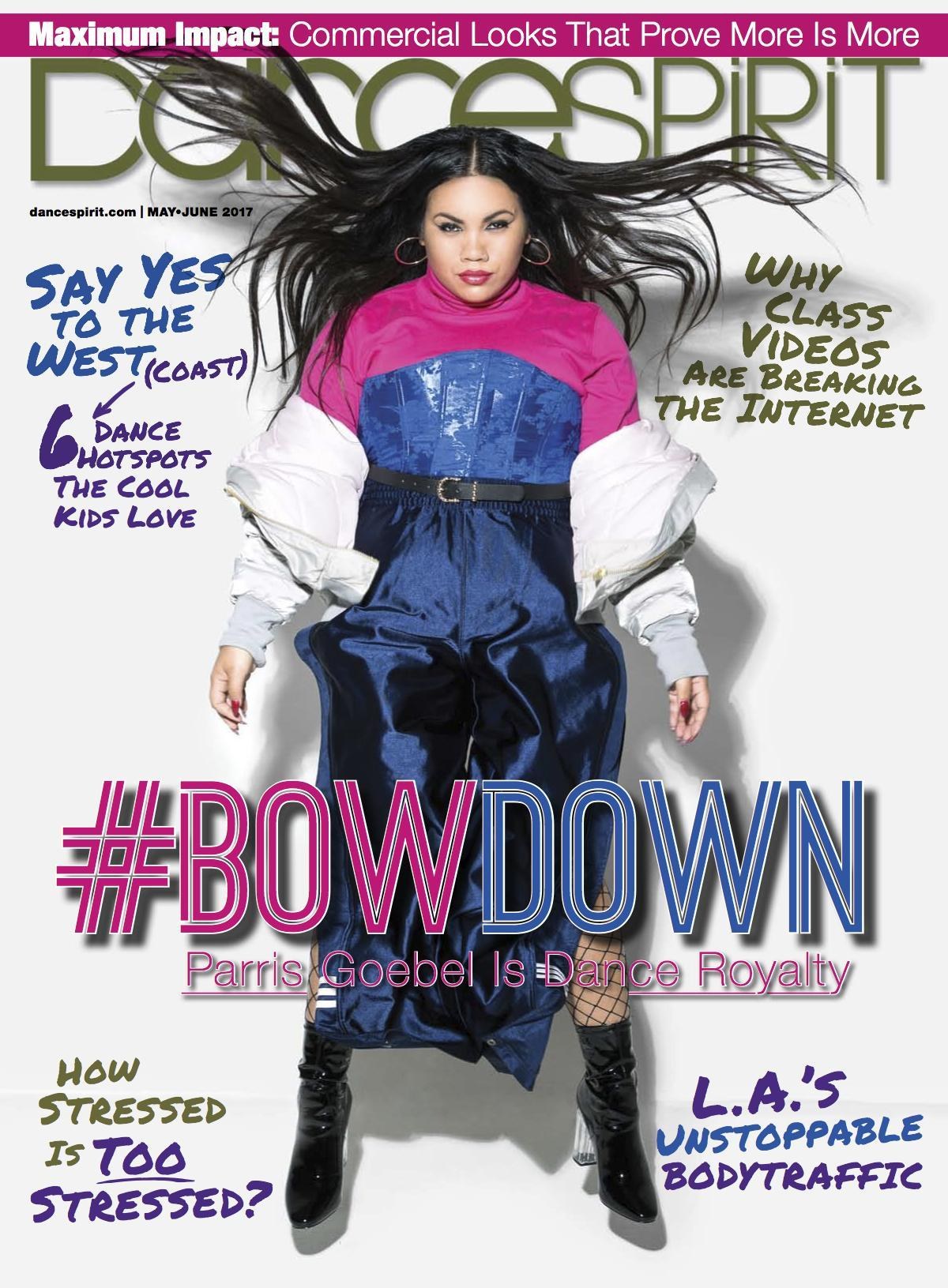 Get Dance Spirit in your inbox