Joffrey Ballet dancer Jeraldine Mendoza was thrilled to be cast as Juliet in Krzysztof Pastor's Romeo and Juliet—but her excitement dimmed after the first few rehearsals. She had trouble wrapping her head around the complex choreography, especially since its vocabulary was more contemporary than classical. "They were teaching it so quickly that I couldn't pick it up," she says. "I freaked out!"
Learning and retaining choreography is one of a dancer's greatest challenges. How can you improve your choreographic memory? DS talked to the pros about their strategies—and about why absorbing choreography is so difficult in the first place.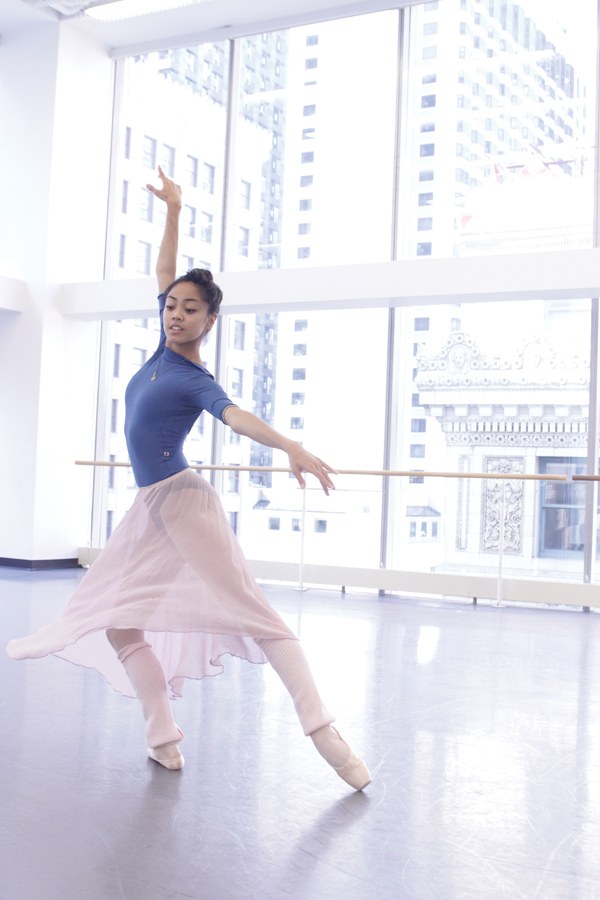 When it comes to learning tricky choreography, Joffrey Ballet dancer Jeraldine Mendoza relies on repetition. (Photo by Herbert Migdoll, courtesy Joffrey Ballet)
Why Can't I Remember?
According to professor Ruth Day, director of the Memory for Movement lab at the American Dance Festival and Duke University, dancers have problems remembering choreography for many reasons, but particularly when they're unfamiliar with the style or instructor. "When the vocabulary is codified, as it is in ballet, most of the steps have names that people know well," says Day. "But in modern and contemporary dance, almost anything can happen"—which means dancers can't rely on movement names as memory aids.
Choreographers also have many different ways of communicating their choreography, and not all of their methods work for every dancer. They might use counts, the names of steps or non-words like "dee-dee-dah." "There's a problem when the cues the teachers give aren't the cues the dancers want," Day says. Maybe your choreographer doesn't like to count and you do, or she's giving too much information all at once and you're getting bogged down in details.
The Memory Tool Kit
The key to improving your choreographic memory is identifying how you learn best, so you can figure out ways to adapt to various choreographers' teaching styles. Here's a tool kit of strategies for you to choose from.
1. Preparation
If you're working with a new choreographer, watch videos of her work before you start rehearsals. "It's good  to familiarize yourself with the choreographer's movement style," says Lizzie Gough, a commercial dancer and finalist on Season 1 of the British version of "So You Think You Can Dance." That way, you'll have a basic understanding of the choreographic language she's speaking.
2. "Chunking"
Sometimes it helps to break choreography down into smaller, more manageable pieces. The term "chunking" comes from cognitive science, and it means to combine a few items (in this case, steps) that go together naturally. "Find what stands out, and think of a way to capture it," Day says. For instance, you might notice a phrase that reminds you of the way your dog runs. Call those three or four steps "Spike run," and odds are good that you'll remember them later.
3. Strategic Note-Taking
Rather than trying to scribble down the whole piece or combination, which can be overwhelming, focus on your problem spots. "If I get stuck at the same point, I'll take notes on the steps I'm struggling with," Gough says. The action of writing down the tricky sequences helps her brain register what comes after what. Using diagrams, like stick figures with arrows, can help you remember details.
4. Visualization
For many dancers, it's just good old practice that makes perfect—but you don't need to be in the studio to go over new material. You can even mark through choreography while you're waiting in line at the grocery store. "Try mini-marking, moving only your head or shoulders," Day says. Mendoza likes to close her eyes and go through the movement with her hands, imagining what it should look like full-out. "Practice for the visual image of it—imagine yourself going through space," Day says. "Once the movement gets into your head, it'll get into your body, too."
Game Time
Rather than help you remember specific pieces of choreography, these brainteasers will strengthen your memory overall. Try them out when you have a little downtime between rehearsals.
Daisy Chain
Commercial dancer Lizzie Gough likes to play this game with her dance friends: Form a circle and have one person in the circle show a movement. The person next to her should repeat that movement and add another of her own—and so on, all the way around the room, or until someone forgets part of the sequence.
Video Quiz
Find a dance video online that you've never seen before. Watch a 30-second piece of the video five times. Then, as you watch it the sixth time, click pause at a random spot, and see if you can predict what happens next.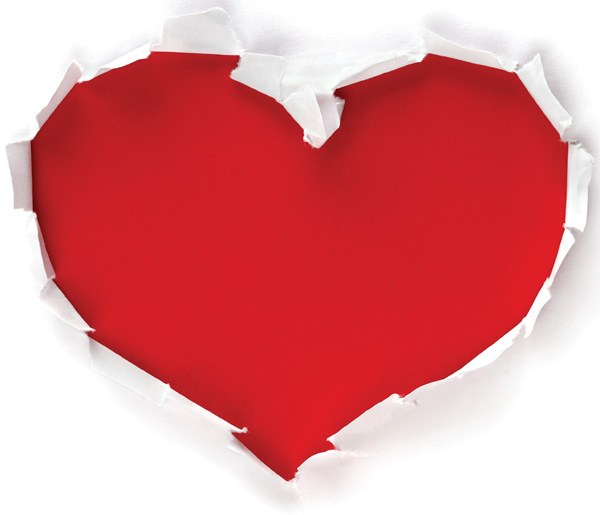 (Photo by Brian Jackson/Thinkstock)
HAPPY VALENTINE'S DAY TO ME!
Between school, technique classes, rehearsals and homework, you barely have enough time to hang out with friends, let alone a boyfriend. But when February 14 rolls around—with its abundance of candy hearts, flowers and teddy bears—it's natural to find yourself longing for a valentine. Luckily, there's a simple solution: Be your own valentine! Dr. Linda Hamilton, a performance psychologist who's a wellness consultant with New York City Ballet, offers tips on how to transform this over-played holiday into a celebration of you.
Keep things in perspective. First things first: You have to get over the hype. Valentine's Day is just that: a day. "Remember that having a boyfriend isn't everything," says Hamilton. "A lot of your friends may not be emotionally ready for their relationships yet."
Make it fun. Just because you don't have a significant other doesn't mean you have to spend Valentine's Day alone. Get together with your single friends and throw a dance party or watch a movie. "Avoid gushy romantic movies and opt for a fun, scary one," Hamilton says.
Treat yourself. Schedule a relaxing manicure, or purchase a teddy bear with a heart on its belly. It may feel strange at first, but Hamilton says, "It's OK to do that for yourself."
Remember how fortunate you are. You probably have a lot of love in your life, even if it's not the kind of love traditionally associated with Valentine's Day. Take a moment to appreciate your friends and family, and to remember those who are less fortunate.
SUGAR, SPICE AND EVERYTHING NICE
When you're craving something sweet, artificial sweetener may seem like a great option—all the deliciousness without all the calories. But research suggests artificial sweetener can actually amplify your craving: When your body wants sugar, it wants the real deal. Here are a few ways to satisfy your sweet tooth naturally, without giving yourself a sugar rush.

(L to R: Wavebreakmedia/Thinkstock, Daniel Padavona/Thinkstock, RVLSOFT/Thinkstock)
1. Get fruity. The natural sugars in fruit will give you the sweet taste you crave without the concentrated jolt of sugar that fruit-flavored candy provides.
2. Get grillin'. Grilling is a great way to bring out the natural sweetness in food. You'll find that even some veggies—like onions and tomatoes—start tasting sweet once they're caramelized on the grill. Juicy grilled fruit is an especially sweet treat.
3. Get spicy. Think about the spices we associate with dessert: cinnamon, ginger, cardamom, nutmeg and cloves. While these spices contain no sweetness on their own, they can help bring out the natural sweetness in foods like plain yogurt, sweet potatoes and fruit.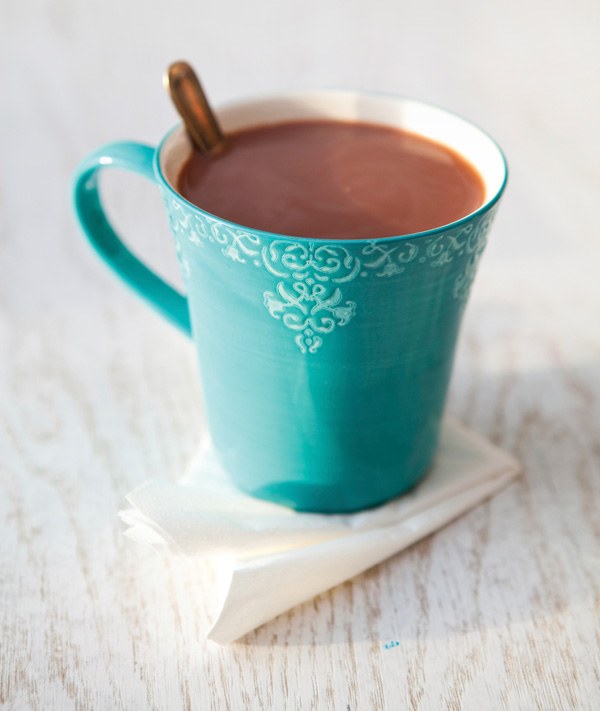 (Photo by Elina Manninen/Thinkstock)
DID YOU KNOW?
Drinking hot cocoa is good for brain health. According to a recent study by neurologists at Harvard Medical School, flavonol-rich cocoa powder may assist in a process called neurovascular coupling—basically, the way blood gets to the areas of the brain we're using. Efficient blood flow in the brain helps protect our memories. So go ahead and cuddle up by the fire with a mug of hot cocoa!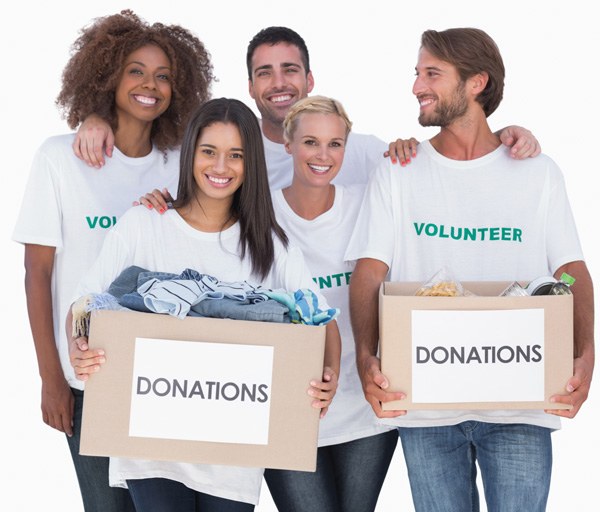 (Photo by Margouillatphotos/Thinkstock)
According to the Mental Health Foundation, altruism—helping others—is a great way to boost self-esteem. Consider taking time on Valentine's Day to volunteer, visit a grandparent or make valentines for your friends.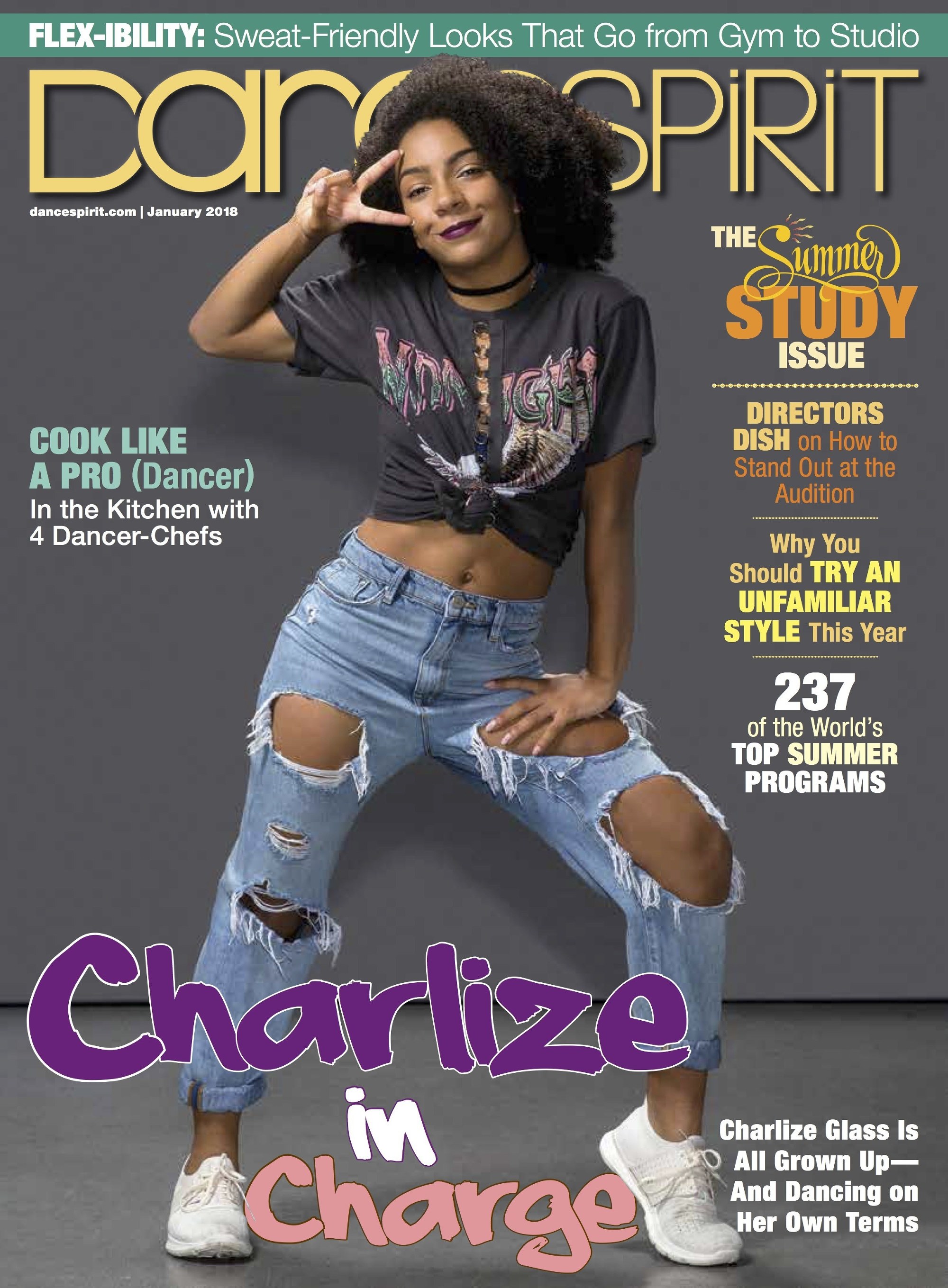 Get Dance Spirit in your inbox