Jun. 09, 2017 07:45PM EST
Michelle Dorrance (front) in a rehearsal with Dorrance Dance (photo by Dana Pleasant)
"Imagine if a vocalist sang everything in monotone," says Michelle Dorrance, whose company will perform its evening-length ETM: Double Down in England and Germany this summer. That's the equivalent of a performance without a diverse array of flat slaps, deep-bass heel drops and high, tinkly taps—it's one-note. Tappers "are dancers and musicians, and we have such a range of possibilities within a single step, from our sound quality and pitch to volume and dynamics," Dorrance says. "In order to be a sophisticated artist as a tap dancer, developing an ear for tonal clarity and understanding the physical execution it takes to create different tones is endlessly important." Here's what you need to know to go beyond the monotone.

Keep reading...
Show less
Mar. 23, 2017 05:15PM EST
Hey all you night owls! Tap star, and bona fide genius, Michelle Dorrance will appear on "The Late Show with Stephen Colbert" tonight at 11:35pm. If you can't stay up that late (I know I can't), you can click here to watch the full episode on Thursday.
Dorrance will be teaching Colbert a step or two. We can only hope it looks something like this groovy #throwback:
And since we already have plenty of evidence that Colbert can dance (Hi Rockettes!), we have high hopes for what's definitely going to be an entertaining episode.
Mar. 23, 2017 12:09PM EST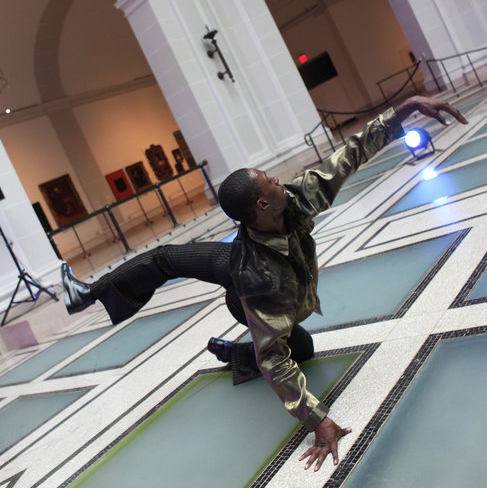 The amazing Storyboard P, who'll perform in the "Unreal Hip-Hop" program (photo Julieta Cervantes/NYTimes)
The Jacob's Pillow Dance Festival just announced the lineup for its 2014 season, and whoa, you guys: It's totally fantastic.
Every summer dancers and dance companies from all over the world descend on Becket, MA for the historic festival, which is celebrating its 82nd birthday. This year more than 52 companies will perform between June 14 and August 24.
Here are just a few of the highlights:
-Unreal Hip-Hop, a program featuring the likes of Storyboard P (check out his New Yorker profile!) and Ephrat Asherie
-Ballet 2014, a group of New York City Ballet standouts directed by amazing NYCB principal Daniel Ulbricht
-A world premiere by our friend Michelle Dorrance's Dorrance Dance group
-A "festival within the Festival" celebration of renowned choreographer Mark Morris and the Mark Morris Dance Group
And that's just the tip of the iceberg, folks. Check out the whole lineup here. We'll see you in MA in June!
Jun. 27, 2016 08:57PM EST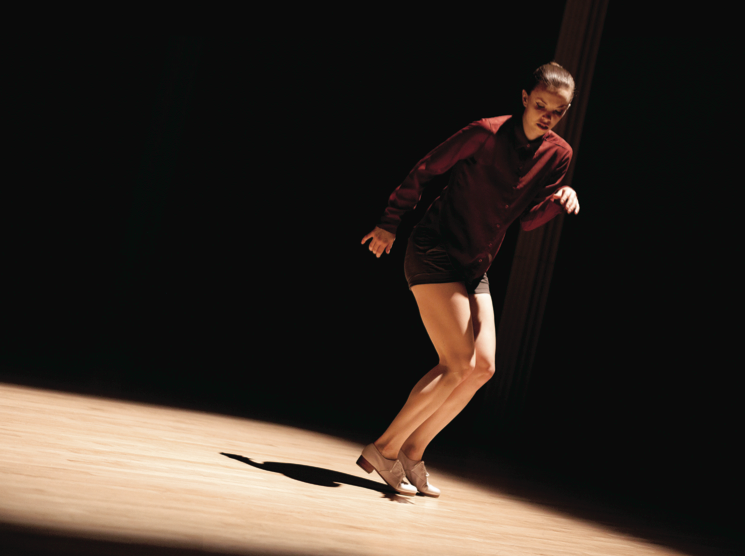 (Photo by Matthew Murphy, courtesy Dorrance)
Since founding her company, NYC-based Dorrance Dance, in 2011, Michelle Dorrance has won one major award after another, starting with a Bessie and culminating in 2015's MacArthur Fellowship. Like most tappers, she's quick to cite the legends and masters who came before her. But Dorrance's belief in the power of tap has helped her carve out space for her own genre-bending work. —Nicole Loeffler-Gladstone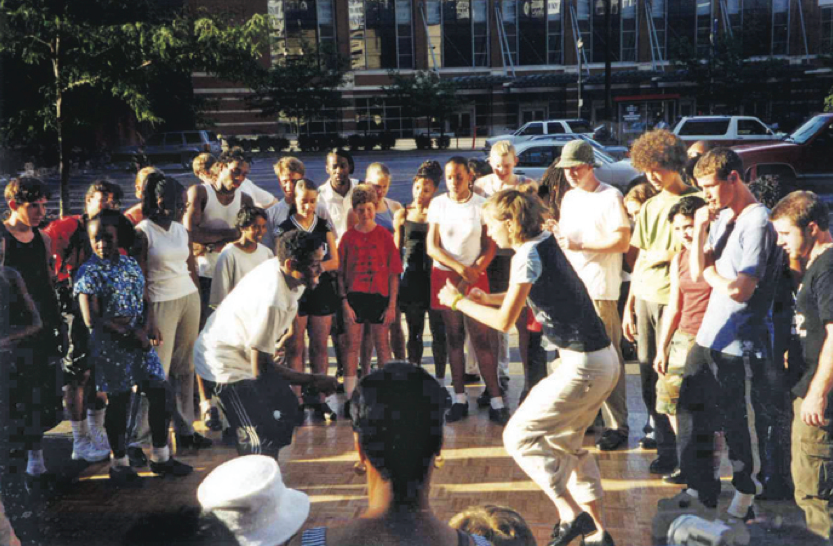 Dorrance at the St. Louis Tap Festival (Photo by Gene Medler, courtesy Dorrance)
"I founded Dorrance Dance to push myself in directions I wouldn't necessarily choose on my own. We're working to institutionalize tap and get it represented at colleges, at jazz festivals."
"My early mentor Gene Medler took us to the second annual St. Louis Tap Festival, where we learned the African and Irish roots of the form."
"Individual dancers often trigger something I'd like to create. Warren Craft is so striking
and unique. He pushes boundaries to the extreme, and he's entirely unpredictable."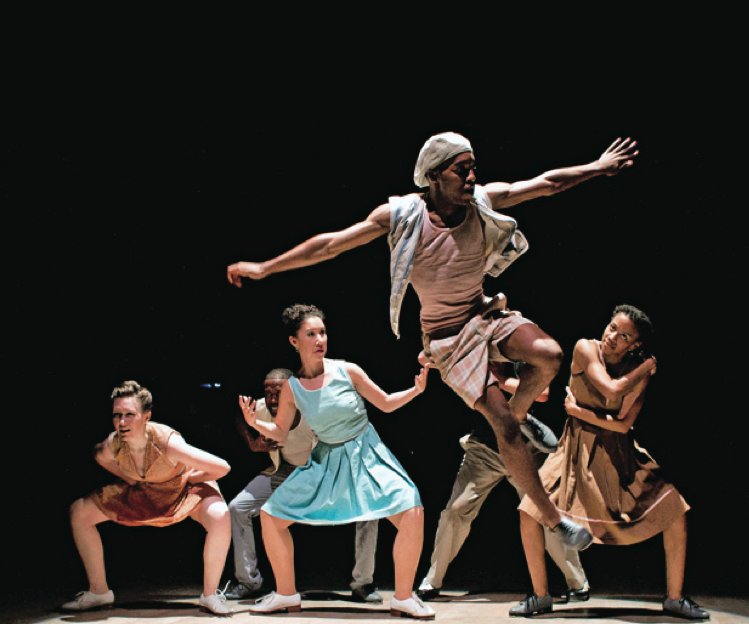 Members of Dorrance Dance performing The Blues Project (Photo by Em Watson, courtesy Jacob's Pillow Dance)
"I'm obsessed with New Orleans culture. The rawness and improvisation inside jazz music is embedded in tap."
"I've performed at The Joyce Theater in other people's work, but having our own season there was really special. The dance that has inspired me most? I've seen more than half of it at the Joyce."
"I have three places that are like home: DANY Studios, where I have an artistic residency, the American Tap Dance Foundation and The Clemente theater in NYC. We have a studio there that used to be the urinal!"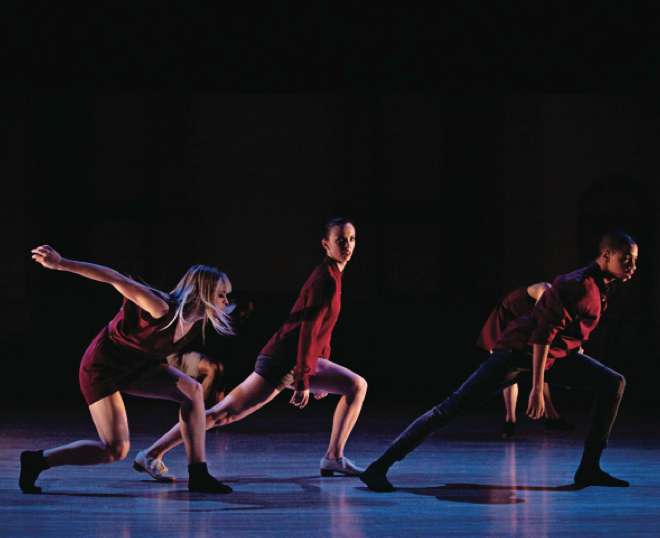 Performing SOUNDspace (Photo by Matthew Murphy, courtesy Dorrance)
"SOUNDspace is the site-specific work I created in St. Mark's Church. We explored the way sound reverberated in the space by using different kinds of taps, shoes and socks."
"Sometimes I picture things when I choreograph. But most often I hear things. I don't usually know the vocabulary of a piece when I start, but I know the energy."
"Blues and tap are the oldest American art forms, and they're rooted in the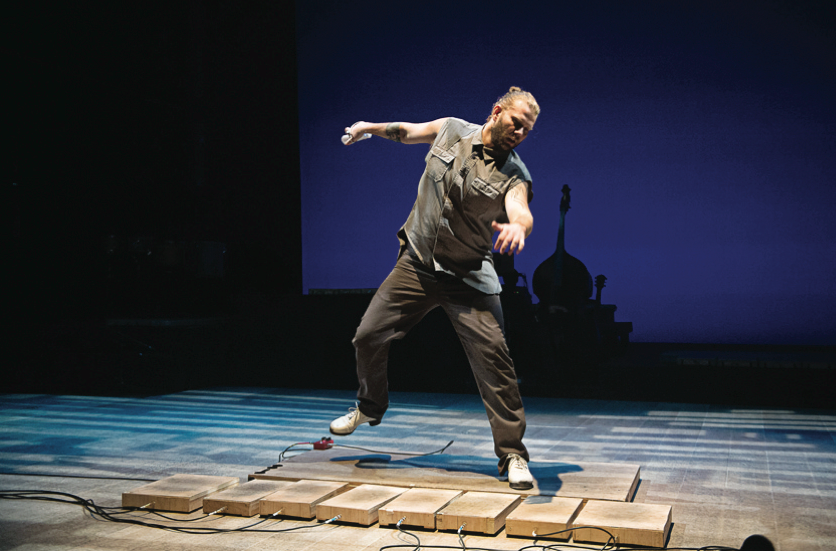 Nicholas Van Young (Photo by Christopher Duggan, courtesy Dorrance)
plantation. The Blues Project was my first full evening of work, and I wanted to put blues and tap together to establish historical context because they're rarely thought of as contemporaries. The show has affected a lot of communities in an important way."
"For ETM: The Initial Approach, Nicholas Van Young [pictured] created 'trigger boards' that can make a footfall sound like anything. You're playing the music you're dancing to,while you're dancing."
Nov. 01, 2013 09:00PM EST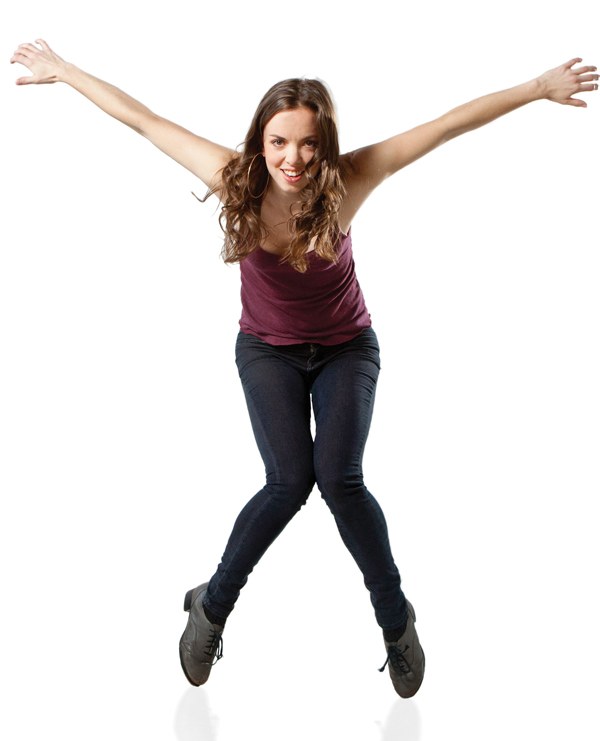 Michelle Dorrance (by Matthew Murphy/Kenn Tam)
Tap star Michelle Dorrance has charmed audiences all over the world with her big smile and lightning-fast feet. The North Carolina native started tapping at age 4, and studied ballet at the Ballet School of Chapel Hill—founded by her mother, M'Liss Gary Dorrance. Later, Dorrance joined Gene Medler's North Carolina Youth Tap Ensemble. She moved to NYC in 1997, and has since performed with renowned tap companies and in the off-Broadway show STOMP. She choreographs frequently, most often for her company, Dorrance Dance/New York, whose debut performance in 2011 earned her a Bessie award. Today, you can take Dorrance's tap class at NYC's Broadway Dance Center, where she's been teaching since 2002. —Komal Thakkar
Dear Michelle,
My first question for you is: Are you stretching?! I know your heart and soul belong to tap dancing, but that doesn't get you off the hook. Sure, it's embarrassing that you're the only one in your mom's ballet class who can't sit comfortably in your splits, but flexibility is something you can achieve with hard work, and it will help your body for years to come.
You have one of the greatest mentors a girl could ask for: Gene Medler. always remember his mantra: "Dance to express, not to impress." It will empower your artistry and help you forge genuine connections with the dancers and musicians you work with.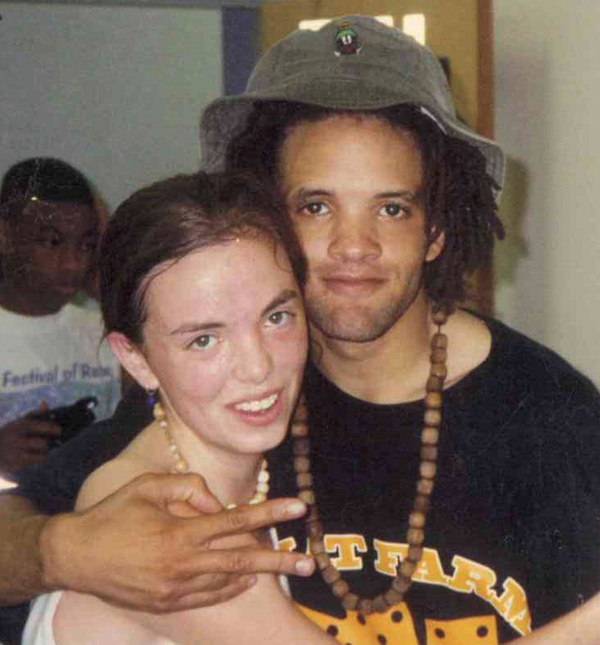 Dorrance as a teen, with Savion Glover (by Gene Medler)
Keep indulging your love of music. Never stop singing, drumming or playing guitar. You may never have had a lesson, but those basic skills will come in handy one day. They'll also help you create unique phrasing for your improv and choreography.
As your dad says, you can always choose to be a positive life force amidst those caught up in bringing others down. Stand up for people who are bullied—even if the bullies are dancers you look up to. Stay humble but strong, and never let anyone shake your integrity.
Don't worry about being different. The masters you love and look up to are each unique. Cherish your time with them, as they won't be around for long.
Michelle


Get Dance Spirit in your inbox