Mar. 23, 2017 05:16PM EST
Looking for some dance inspiration? Alvin Ailey American Dance Theater is beaming no fewer than FOUR works, including the beloved classic Revelations, to a movie theater near you this Thursday, October 22!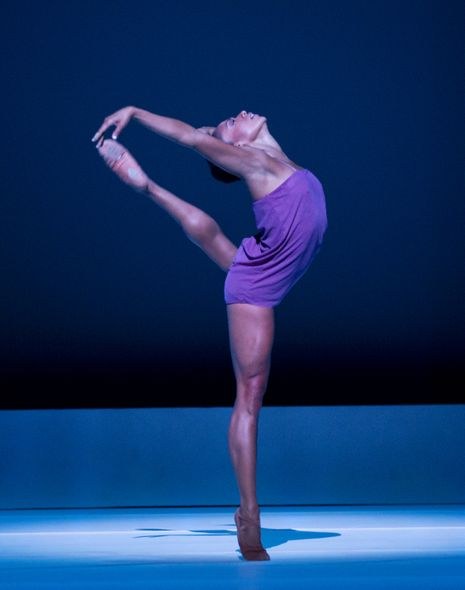 Alvin Ailey American Dance Theater's Linda Celeste Sims in Wayne McGregor's Chroma. Photo by Paul Kolnik
In addition to Revelations, theatergoers and dance lovers alike will also get the chance to view Chroma by Wayne McGregor, Grace by Ronald K. Brown and Takeademe by Robert Battle, AAADT's artistic director.
This screening is part of the Lincoln Center for the Performing Arts' exciting new cinema series, Lincoln Center at the Movies: Great American Dance, which also includes performances from San Francisco Ballet, Ballet Hispanico and New York City Ballet. Check out the news section of our November issue for more info.
To purchase tickets, visit fathomevents.com or participating theater box offices.
Mar. 23, 2017 12:26PM EST
Shirley Temple—the child movie star of the 1930s, who, essentially, made dimples and golden ringlets a thing—passed away Monday night at the age of 85. This is big news considering the huge (and super cute!) contribution she made to the dance world.
When you were just a wee tapper, did you do your first routine to the tune, "Baby Take a Bow"? If you did, you have Shirley Temple to thank. At 6 years old, she starred in the film, Stand Up and Cheer (1934), and performed "Baby Take a Bow" alongside adult tap dancer James Dunn. Take a look (and wait til you get to about 1:15...she makes the most darling face ever!):
Awwwwwww. Did your heart melt? Mine did.
A year later she made more cinematic history by performing next to Bill "Bojangles" Robinson in the film The Littlest Colonel (1935). It was the first time that a film featured an interracial dancing duo, and it was so successful that they starred in three more movies together. Here's the super famous stair dance from The Littlest Colonel, when Robinson persuades little Shirley to head upstairs to bed:
Here's another great dancing moment from their third film together, Rebecca of Sunnybrook Farm (1938):
You can't have a round-up of Shirley Temple moments without this ditty from her 1935 film Curly Top:
Or this number, "On the Good Ship Lollipop" from Bright Eyes (1934):
And did you know that to celebrate her 10th birthday, a restaurant in Hollywood created the first Shirley Temple, the nonalcoholic drink with lemon-lime soda, grenadine and a maraschino cherry? She drank the first one that night, washing down a slice of a 25-layer cake.
Let's all have a Shirley Temple today in her honor.
Mar. 23, 2017 10:13AM EST
What do you do after you win "So You Think You Can Dance" and become super famous?
You go on to star in a dance movie, of course.
Plenty of our favorite "SYTYCD" vets (and former DS cover stars) have taken to the big screen—Kathryn McCormick and tWitch had starring roles in Step Up Revolution, and the dance casts in Step Up 3D, Footloose and Fame were packed with familiar faces.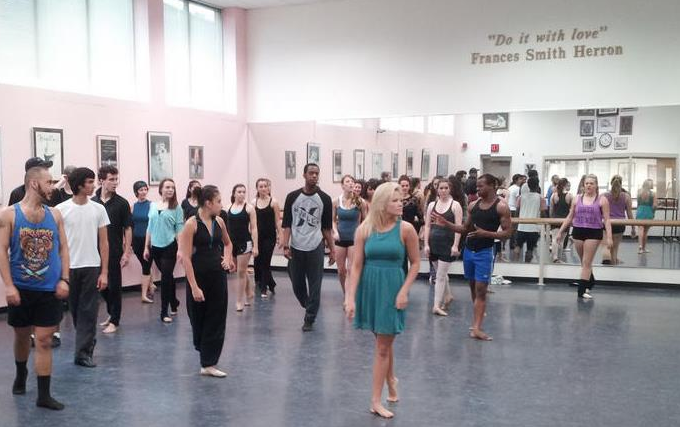 Now, three more "SYTYCD" alums, including two former winners, are graduating from the small screens to the silver ones: Russell Ferguson (Season 6 winner), Chehon Wespi-Tschopp (Season 9 winner) and Witney Carson are all set to star in the upcoming East Side Story film, produced by David Winters. Plus, Brandon Bryant (Season 5) choreographed for the movie.
A bit of background: David Winters knows his stuff. He was in the original West Side Story production on Broadway and now he's making this film to show off an "all-star dance cast." The plot is based off Shakespeare's Romeo & Juliet, and it looks like the movie will be part Dirty Dancing, part High School Musical, part West Side Story and part who-cares-these-dancers-are-awesome.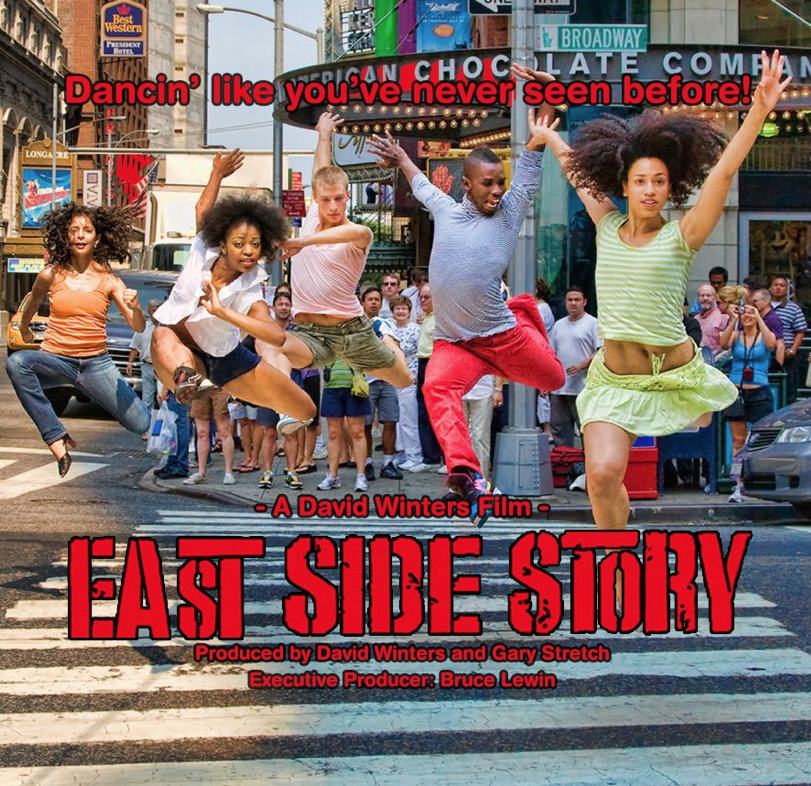 The film is still in its infant stages and some casting is still being done as scenes are filmed. (We suggest following the film's Facebook page—casting announcements are posted regularly—and checking out the East Side Story website.)
Here's a local news clip about the film featuring our December 2012 cover boy, Chehon!
Sep. 23, 2016 10:11PM EST
Whether you're a musical theater buff or someone who lives for the Step Up franchise, you have to admit that dance movie scenes are often (all too) representative of real life. Here are five of our favorite scenes that, despite being silly and/or fantastical, somehow manage to reflect how we feel.
1. Did you just get cast in your dream role? Ace a test? Is "You Can't Stop the Beat," from Hairspray, running through your mind right now? It's an amazing anthem to sing to yourself when you feel unstoppable.
2. The warehouse dance scene in the original Footloose is legendary. This is how we deal with casting disappointments when nobody's watching.
3. "Good Morning," from Singin' in the Rain is so cheerful that it's easy to forget the song is sung by exhausted people who have just pulled an all-nighter. But anyone who says they don't do a victory dance when they come up with a great idea is lying.
4. Does the audition scene in Flashdance perfectly capture all of our audition anxiety? YES. But like any successful dancer, Alex shows exactly why she's unique—and it wins her a spot at a prestigious art school. Also, her high-cut leo and legwarmers are everything.
5. "We Go Together" from Grease perfectly encapsulates our feelings at the end of the school year or a summer intensive, or after a show closes: We're both relieved and sad that everything is over, but we know we've had an amazing bonding experience with our friends and colleagues.
Want more Dance Spirit?


Get Dance Spirit in your inbox