Mar. 23, 2017 07:45PM EST
Hi friends! Do you have awesome weekend plans that involve taking over the dance floor with your #squad? Or maybe you have equally awesome plans that involve spending Saturday night in your fleece onesie, lip-synching to "The Greatest"? (Me.)
Either way, we've rounded up our three favorite music video moves for you to bust out this weekend, whether that's in the privacy of your bedroom or in the middle of a school dance.
Beyoncé's walk and drop from "Crazy In Love." Literally iconic, I scream every time I see this. With a little practice, we can all tap into our inner Bey.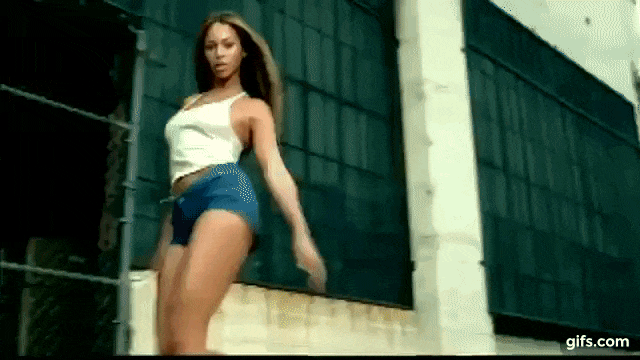 2. The creepy monster clap in Lady Gaga's "Bad Romance." When you're feeling quirky, there's no better way to climb out of your futuristic pod.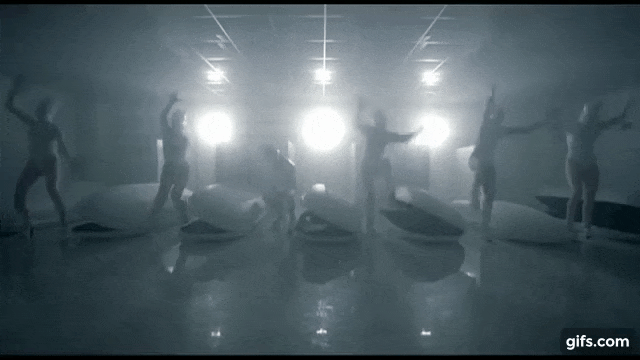 3. The strut and smash from Justin Bieber's "Sorry." The untouchable ladies of ReQuest Crew show us how to turn up.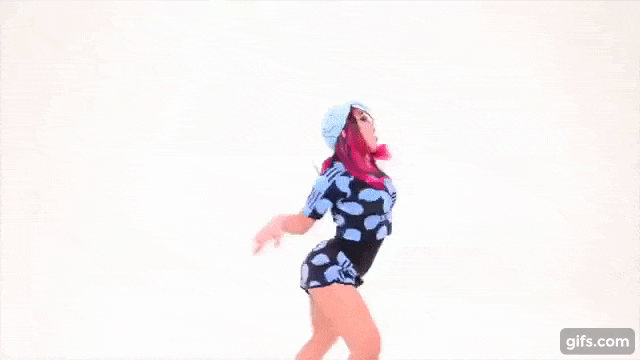 Have a great weekend!
Mar. 23, 2017 06:05PM EST
You could calmly discuss the merits of "GIRLZ," a super fun new music video by girl-group L2M, which features one of our favorite LilBeasts, Tati McQuay, along with her fellow band-mates.
Or, you could just freak out over the sheer awesomeness of their #girlpower anthem, positive message, hip-hop moves and amazing outfits. That's what I did, at least.
We're not surprised in the least that L2M features so much swag. Tati and her squad (Mariangeli Collado of "HitStreak," Lexi Drew, Mckenzie Mack and Jenna Simmons) are, variously, accomplished singers, dancers, actors, athletes and fashion designers. Oh, and they're all under the age of 13. As always, littles for the win!
Here are the members of L2M talking about their song and video.
These ladies remind me of one of our other favorite crews, Suga n' Spice. Their dance video to Fifth Harmony's "Bo$$" made my life when it came out last spring. This year, we have L2M singing their own song and dancing in their own video. With all these talented girls sharing their commitment to dance and music, I think we definitively know who run the world.
Mar. 23, 2017 01:13PM EST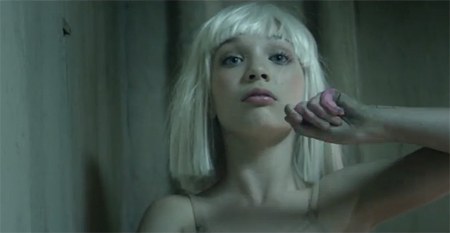 A still from Sia's "Chandelier" video.
Maddie Ziegler's not in Pittsburgh anymore. Yesterday, Sia released the official music video for her song, "Chandelier," and it stars none other than the 11-year-old "Dance Moms" phenom herself. (Somewhere in PA, Christi is whining that Chloe wasn't chosen.)
The video, choreographed by Ryan Heffington (owner of L.A.'s Sweat Spot), features Maddie—wearing a nude leo and a sweet platinum wig—tilting, turning, leaping, and pretty much going berserk in an empty, dingy house. And while those curtsies at the end of the video are super-creepy, this just may be Maddie's best performance yet. Take a look:
Mar. 23, 2017 11:46AM EST
If you're anything like me, you're probably still recovering from Thanksgiving. It doesn't help that I've eaten nothing but Thanksgiving leftovers for the past three days...
Lucky for us, Pharrell Williams (the songwriter, rapper, producer and fashion designer who brought us hits like Robin Thicke's "Blurred Lines" and Daft Punk's "Get Lucky") recently launched a new project that's sure to lift our spirits.
The project--called "Happy"--is a 24-hour interactive music video. You may ask: Who on earth is gonna sit and watch a 24-hour music video? But that's not the point--even Williams admits he hasn't watched the whole thing.
The video streams on 24hoursofhappy.com. When you visit the website, it links you up to the spot in the video corresponding with your local time. You can pause, fast-forward and rewind the video once you get there, and you're encouraged to share your favorite moments on Twitter and Facebook.
What will you see at any given point of the video? Basically, it's a compilation of anonymous extras and celebrities dancing through life to a loop of the song "Happy" from the soundtrack of Despicable Me 2 (yet another one of Williams' projects).  Celeb cameos include Steve Carell, Magic Johnson, Jimmy Kimmel and Williams himself.
So if you find yourself feeling under the weather, visit the website and get "Happy"--here's a four-hour clip to get you started!


Get Dance Spirit in your inbox