Fred Astaire (courtesy Dance Magazine Archives)
As a tap dancer, you're a student of history—whether you know it or not. Tap technique today is intimately connected to the great hoofers of the past. "Tap is incredibly personal, because all of these individuals have added to the public domain, the pool of steps you draw from," says Brian Seibert, dance critic for The New York Times and author of What the Eye Hears: A History of Tap Dancing. "You're constantly giving shout-outs to dancers who came before you."
It's also important to recognize tap's pioneers because they repeatedly broke down barriers, making tap accessible to everyone. "You don't have to overcome something to be here," says Tony Waag, artistic executive director of the American Tap Dance Foundation. "You're not the first black person or woman, you don't have to carry a certain card or have a particular lineage to succeed at tap. Gregory Hines used to say, 'If you have the shoes, you're in.' "
Come meet the artists who've shaped tap history. Because if you're a tap dancer, they're your family, too.
Keep reading...
Show less
Popular
Aug. 03, 2017 08:54AM EST
Bob Fosse in the studio (courtesy Dance Magazine Archives)
It's important to know about the artists who paved the way for us—especially in the musical theater world, which has been driven from the beginning by charismatic dancers and choreographers whose work continues to inspire Broadway babies. If you're a Great White Way fan, you should get to know these legendary artists, some of whom are still making moves.
Keep reading...
Show less
The OBC of Hamilton (photo by Joan Marcus)
PBS has released the 2017–2018 schedule for their Great Performances series of special, one-off TV events, and we think you'll want to sit up and take note—Hamilton and Cabaret and Holiday Inn, oh my! To make your appointment-viewing choices a little easier, we rounded up all of the danciest picks from the coming season. PBS = Perfect Broadway Spectacular. (Okay, we wish!)
Keep reading...
Show less
Lucas Chilczuk
Broadway baby Eloise Kropp is living the dream. After making her Great White Way debut in the ensemble of On the Town in 2014 and landing a leading role in 2015's Dames at Sea, she's now in the revival of Andrew Lloyd Webber's beloved CATS. As Jennyanydots, the cat who lounges in sunbeams all day but comes alive at night, 25-year-old Kropp brings an irrepressibly bubbly spirit to the production's only tap number. Watching her in action, there's no question that she was born to wear tap shoes. "I never imagined being a tapper on Broadway," she says, "but the timing has been so serendipitous. Tap has really made a comeback in musical theater. It makes me so happy to see other people loving it as much as I do."

Kropp's journey from student to rising star wasn't always easy. After leaving college early for an opportunity that didn't pan out, she spent a year and a half auditioning, doing regional gigs and taking on odd jobs before booking On the Town. She's learned firsthand that in the Broadway world, perseverance pays off.

Keep reading...
Show less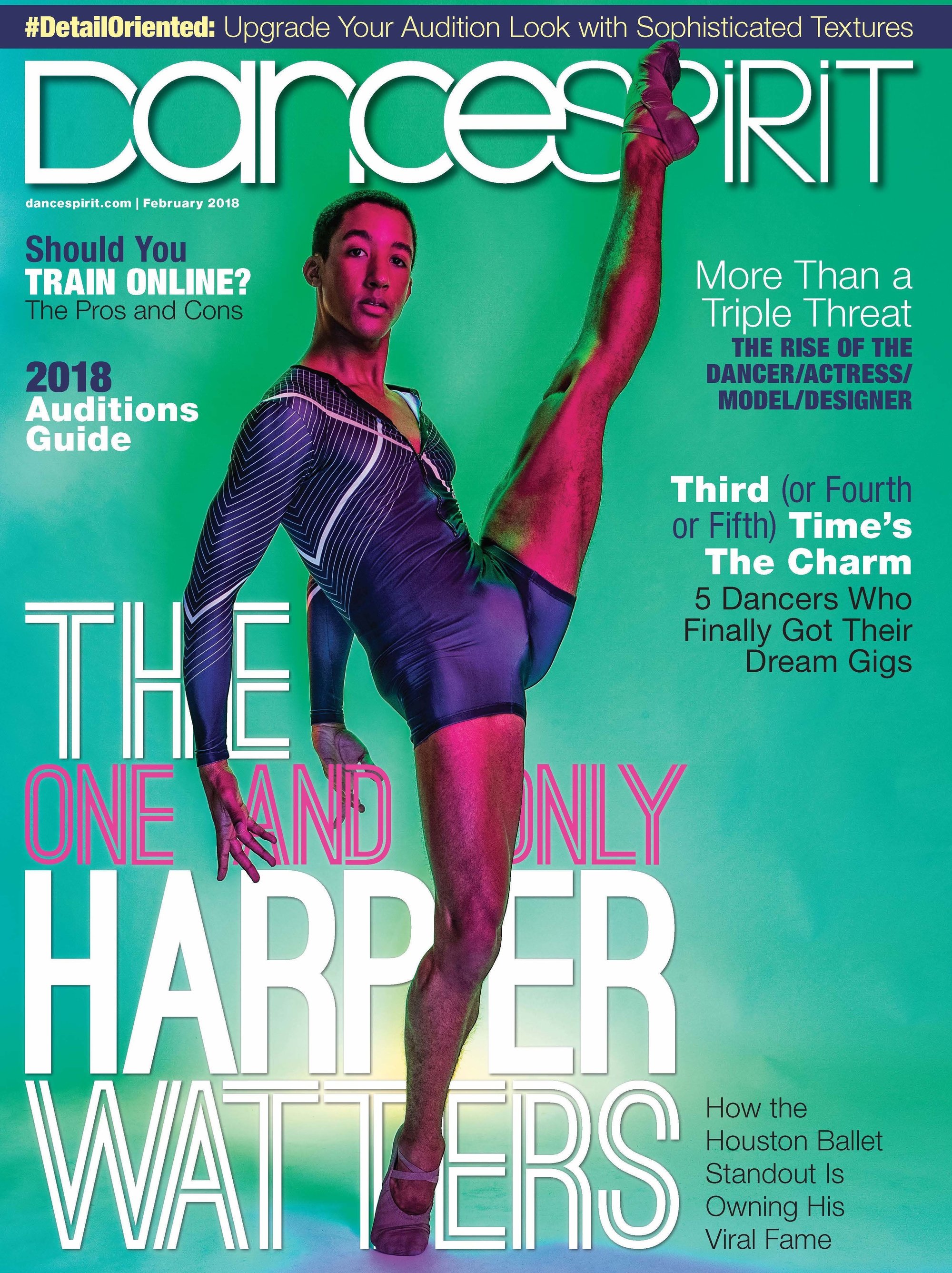 Get Dance Spirit in your inbox