Feb. 01, 2015 05:54PM EST
The dance gods must have been smiling when Tabitha and Napoleon D'umo first met at the University of Nevada, Las Vegas. Who would have guessed that an army veteran from California (Napoleon) and a cheerleader from New Jersey (Tabitha) would join forces and eventually take over the commercial hip-hop world?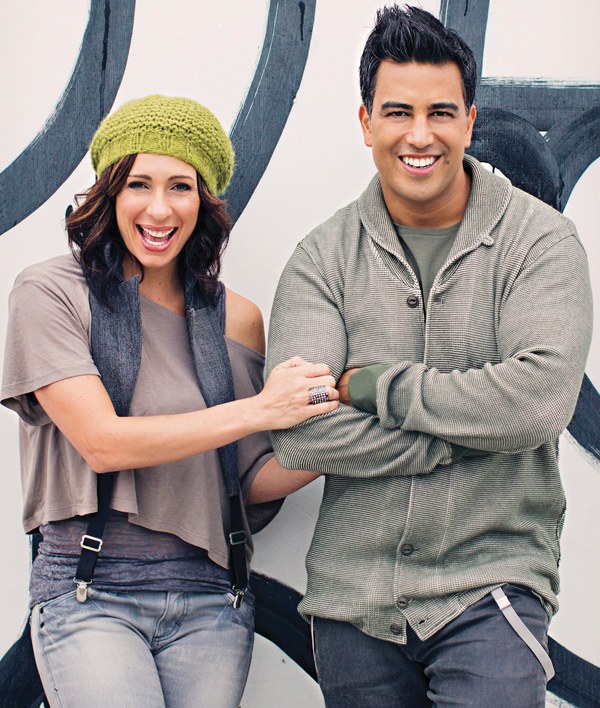 (Photo by Jennifer Johnson, courtesy the D'Umos)
Since the two started performing with the dance crew Culture Shock in the 1990s, they've been inseparable, working with artists including Madonna, Beyoncé and Jennifer Lopez. They've also choreographed for "America's Best Dance Crew" and "Dancing with the Stars," though they're most known for their work on "So You Think You Can Dance," which has earned them two Emmy Awards. When they're not designing new pieces for their dancewear line Nappytabs, you can catch the couple (and parents of two-and-a-half-year-old son London) on tour with Monsters of Hip Hop and Velocity Dance Convention and Competition. —Jenny Dalzell
Dear Teenage Tabitha & Napoleon,
Slow down. We know that the future seems like an eternity from now. But from where we're sitting, the last 20 years feel like only a moment. So don't waste an hour—make every second count. You're busy, and it can be challenging to make enough time for anything or anyone. But make time for family.
Remember that life is pretty simple—it's we who insist on making it complicated. Stay focused on the positive things and the rest will fall into place. Make decisions with your heart; it knows more than you do.
If you fall out of love with what you're doing, don't be afraid to move on. And failing once doesn't mean you'll fail every time. You will fail, however, if you don't learn from your mistakes.
Fight for what's important to you, but be conscious of your approach when speaking up. If you speak out of anger, odds are, your message won't be heard as clearly. And never let the envy you might feel for another turn into jealousy or hatred. Instead, use that energy as motivation to work harder.
Get ready for a wonderful adventure. In college, you'll meet your best friend and the love of your life.
xoxo,
Nappytabs
P.S. Adults are always telling you that hard work pays off. They're 100 percent right.
It's totally Derek Hough's year. From winning an Emmy and choreographing at the Olympics to competing this season on "Dancing with the Stars" and performing on a North American tour with sister Julianne, Derek seems to be checking almost everything off of a very full bucket list.
Oh, and did we mention he's starring in a dance movie?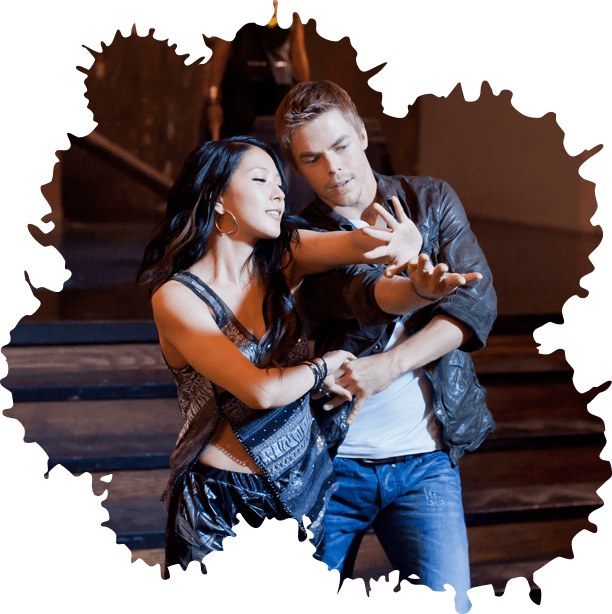 BoA and Derek Hough in Make Your Move
Make Your Move (which you may remember in its earlier stage as Cobu-3D) opens nationwide April 18. In it, Derek plays Donny, a tapper from New Orleans who falls in love with Cobu dance crew member Aya, played by K-Pop singer BoA. Once these performers meet and realize they're not supposed to be together (because of family disputes), they must find a way to work it out. Essentially, it's Romeo and Juliet, West Side Story and a little Save the Last Dance rolled into one. (Fitting, since MYM's writer and director Duane Adler was the screen writer for both Save the Last Dance and the original Step Up.) We caught up with Adler to get the inside scoop:
Wait a second...Derek Hough taps?
Yes! When I first met Derek, he read the script and said, "Duane, you know I'm not a tapper." He said he hadn't tapped since he was about 13. But we talked about it and he just became a workaholic. He started taking tap lessons, and now he's tearing it up.
We know Allison Holker is in the film—will we recognize any of the other dancers?
Chloé Arnold has a cameo in the movie during a big tap number, along with Toronto tapper Shawn Byfield. Nick Gonzalez is also in it, and Napoleon and Tabitha D'umo choreographed.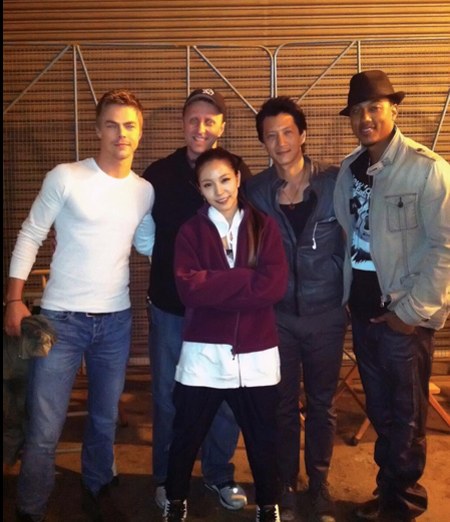 (L to R) Derek Hough, Duane Adler, BoA and other MYM cast members Will Yun Lee and Wesley Jonathan
How is this movie different from Save the Last Dance?
These characters are older and more mature—they're 20 somethings, out of school and out of their homes. In Save the Last Dance, they're still in high school and in the safety of their own homes. I'd call Save the Last Dance a realistic, urban drama with some dance. But Make Your Move really harkens back to movie musicals of the past. The action doesn't stop for a dance scene—it's all integrated.
Derek is everywhere these days. Now, after working with him, do you think he's the Gene Kelly or Fred Astaire of our time?
It's hard to think he's not. The sky is the limit for him. And with the dancing he does in this movie, you really forget he's the guy on "DWTS." Derek's energy on set is contagious. Sure, his career is in its early stages. But if there's a dancer today with Fred or Gene's potential, I think it's him.
Want more? Take a look at Make Your Move's trailer below—and get ready for April 18. It's gonna be awesome!
Chocolates, flowers, teddy bears, greeting cards—they're all fine. But what really gets our hearts fluttering? Dance, duh. OK, more specifically, we're in love with dances about love.
So to celebrate Valentine's Day, we collected some of our favorite romantic duets from a show we also happen to love: "So You Think You Can Dance." We dare you not to get chills with at  least one of these love-tastic routines (even you, bitter cynics).
1. This Season 5 Travis Wall routine, danced by Jeanine Mason and Jason Glover, really pulls at our heart strings (or rather, chains):
2. Nappytabs never fails to show us that hip hop can be romantic, and this Season 4 routine, danced by Joshua Allen and Katee Shean, is no exception:
3. What could beat a husband and wife duet? Here's Ashleigh and Ryan Di Lello's Season 6 Travis Wall routine:
4. We're suckers for young love, so we just swoon over this Season 7 Travis Wall routine, danced by Lauren Froderman and Kent Boyd:
5. But our favorite romantic routine (because it's just too darn adorable) has to be this Season 10 Jean-Marc Généreux waltz, danced by the winning due Amy Yakima and Fik-Shun:
Happy Valentine's Day!
You voted last night, right? I hope so, because it was your last chance!
Last night, Season 10's Top 4 contestants—Amy, Fik-Shun, Jasmine and Aaron—duked it out dance-style for the title of America's [Latest] Favorite Dancer, a $100,000 prize and, what we think is the best part, a spot on the December cover of Dance Spirit.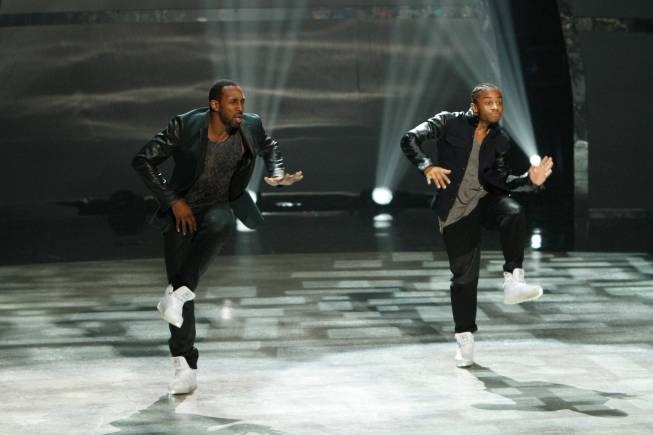 These two...I can't get enough! (Photo courtesy FOX)
As always, the evening included plenty of highs (Gabby Douglas didn't have much to say as a guest judge, but she's the cutest ever and rocked that yellow dress!) and a few lows (the moment when tWitch and Fik-Shun's duet ended and I was sad because I wanted it to go on forever).
Here are my Top 5 Moments from last night's performance finale:
1. Aaron and Amy's jazz fusion routine. Ray Leeper, where did this choreo come from?! I adore Ray and I think he's one of the greatest men in the entire competition and convention industry. (Seriously, sweetest, most genuine guy ever, plus he's always so beautifully tan.) This was a total deviation from his usual jazzy stuff and it really worked on these two. Hot Amy killed it in that costume and is Aaron a dream partner or what?
2. Jasmine and Comfort's hip-hop routine. Fun fact: The entire DS staff watched last night's episode together. And we're a chatty bunch, so we sort of missed the intro to this routine and all the rehearsal footage. By the end, after watching All-Star/my hip-hop alter ego Comfort booty pop her way through this piece, we all looked at each other and asked, "Wait, who choreographed this?" We were psyched to see NappyTabs giving their piece a standing O from the audience. This routine was all about girl power and Jasmine worked it hard, keeping up with Comfort juuuuust fine.
3. tWit-shun/Fik-witch. Oh my godddddd. You're familiar with my love for tWitch by now. And then these two together? It was just so good. One of the DS editors said tWitch and Fik-Shun looked like Will and Jaden Smith up there, having the best time ever. Right? Right. This piece was the funnest.
4. Amy and All-Star Robert falling in contemporary love. Thank you for this, Stacey Tookey. I love Amy. I looooove Robert. I loved them together and enjoyed being taken into the happy-magical world they created onstage.
5. Mark Kanemura's back! Mark Kanemura's back! His choreography for his piece with Jenna a few weeks ago was possibly my favorite of the entire season. And while I actually didn't adore last night's piece for Jasmine and Amy quite as much, I do love that Mark is potentially becoming a regular choreographer on the show. I also love that he used Jasmine and Amy to "tell the age-old story of Siamese twins from the fierce jungles of Saturn." What? Doesn't matter. Mark, you are the quirkiest and we love you for it.
Bonus #6: No one was eliminated last night! It was just a fun, enjoyable show where everyone was safe and got to dance full-out. Though is it just me or are these dancers starting to look tired? Get them massages, stat, Nigel!
Fess up: Who got you to pick up the phone last night? Any predictions for next week? I've got mine, but I'll keep them a secret for now. OK fine, I won't: Looking at last night's performances as well as the entire season leading up to the performance finale, I think Amy and Fik-Shun are worthy of the America's Favorite Dancers title.
Agree? Disagree? Tell me in the comments!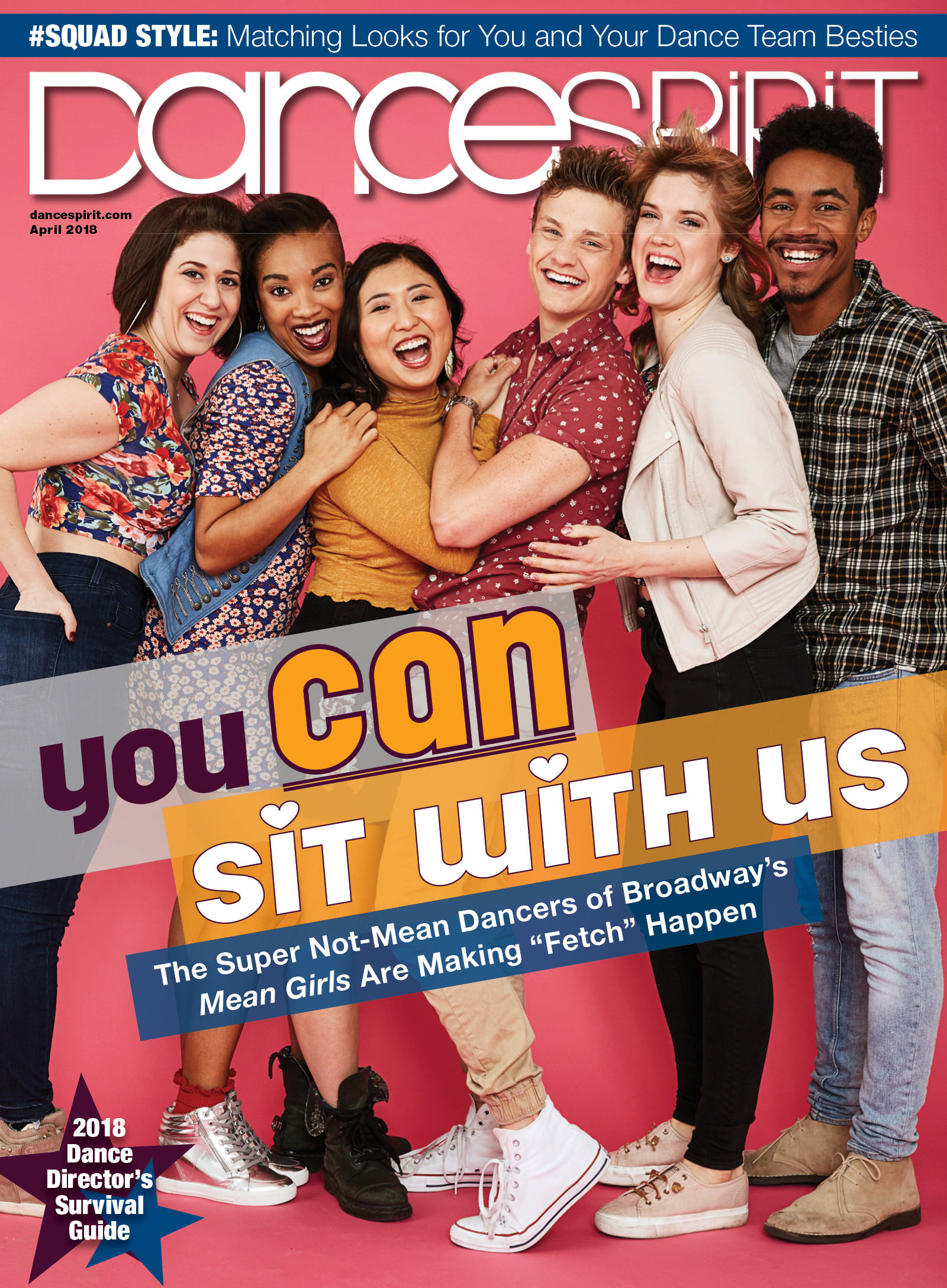 Get Dance Spirit in your inbox