Feb. 22, 2015 12:00PM EST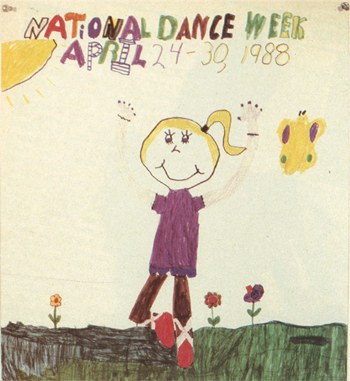 Kim Lavongha, age 7, won one of the first NDW poster contests ...d'aawwwww!
April may be a couple months away, but it's not too early to start prepping for National Dance Week, which runs April 24–May 3. To give you some ideas, the NDW Foundation has already begun announcing the ways you can get involved in the celebration of dance and fitness:
1. Participate in the NDW essay and poster contests. Essays should be 250–500 words and answer one of two prompts: 1) Why is dance so important in your life and how has it helped you in other aspects of your life?; or 2) Why is dance important enough to both individuals and communities that we should we take a week to celebrate it? (If you're feeling a little less left-brain–inclined, feel free to design a poster that addresses the topic: What does dance look like?)
2. Learn the choreography for this year's flash mob contest, and start teaching it to your friends, siblings, classmates, grandparents, strangers off the street. (OK, maybe not strangers...but you get the picture!) The moves were created by Michael Rosales, and though the hip-hop choreo is basic enough for beginners to pick up, it's also a great base for more-advanced embellishments. Once you get your crew together, upload your video to YouTube and send it to NDWF. People will vote on their favorites during NDW, and winners will be announced two weeks later.
3. Produce a dance event, hold a fundraiser for your studio...the possibilities are just about endless! Visit National Dance Week's website to find out more.
Apr. 22, 2013 02:18PM EST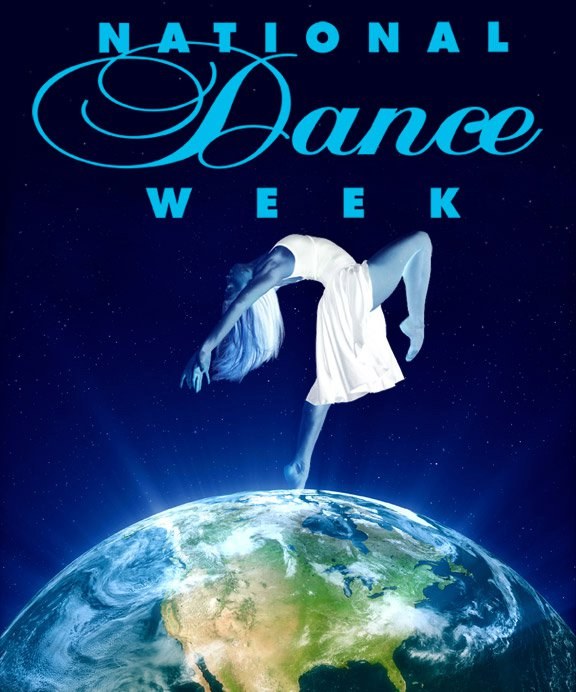 It's that time of year again: National Dance Week is almost upon us!
The annual celebration of all things dance kicks off this Friday, April 26, and runs through Sunday, May 5.
You've been practicing your NDW flash mob choreography, right? If you're feeling a little rusty, take another look at the (simple but fun) combo, choreographed by Sarah Jo Fazio—then find out how you can join the nationwide flash mob on April 27.
Looking for other ways to get involved? From holding a dance-a-thon to reading dance-themed books at a local school, there are dozens of ways to get your dance on over the course of NDW. Click here to read the full list of options, and click here for a state-by-state guide to events that have already been organized.
Happy dancing!
Mar. 18, 2013 11:00AM EST
National Dance Week may be more than a month away, but now's the time to start planning. Why? Because NDW's Second Annual Flash Mob Event on April 27 is approaching fast—and you'll want to be a part of it. If you think one flash mob is exciting, try dozens of them popping up in public places across the country.
All you have to do to get involved is rally a group from your studio or school. (Being a trained dancer is not a requirement.) Once your crew is coordinated, order your official (and customizable!) NDW Flash Mob T-shirts, pick your time and location and start practicing.
You can choreograph your own moves or learn NDW's special routine, demonstrated by choreographer Sarah Jo Fazio here:
Don't forget to designate a friend to videotape. We can't wait to see what you come up with!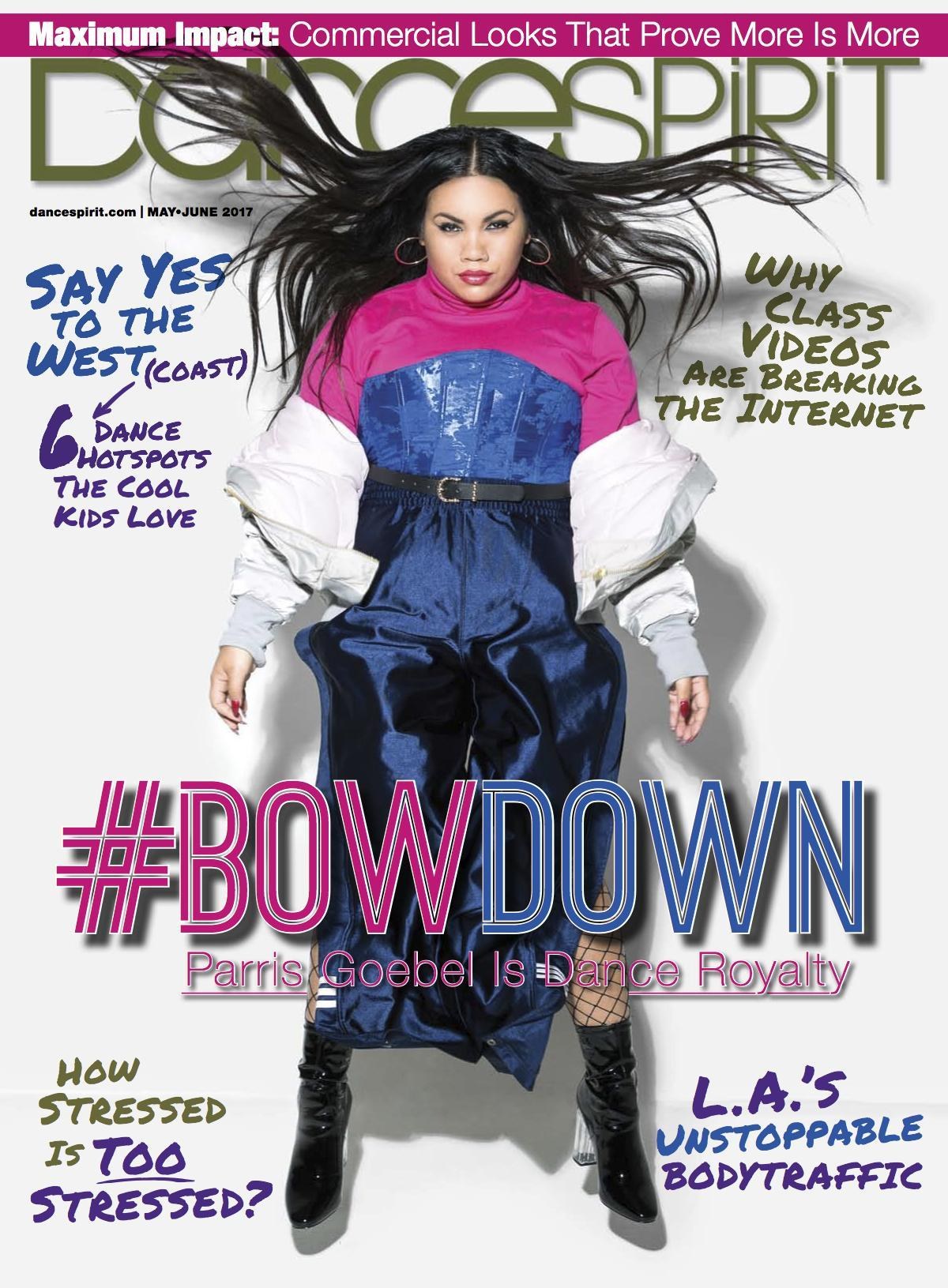 Get
Dance Spirit
in your inbox
Featured College Dance Program