Mar. 23, 2017 01:43PM EST
Last December, NBC brightened our holiday season with The Sound of Music Live! featuring Carrie Underwood. Reviews may have been somewhat mixed (OK, so it tanked with the critics), but the fact remains: SOML! reached nearly 22 million viewers if you include DVR. People love a good musical.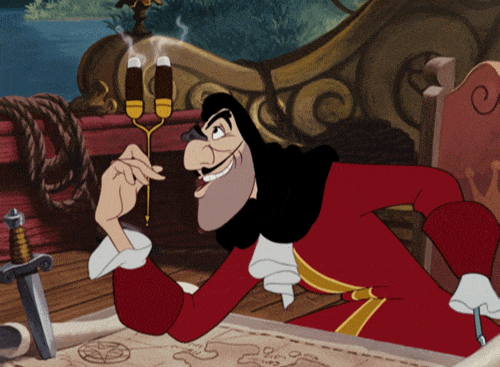 Here at DS, we'd like to count ourselves among those people (huge surprise, I know). So we were thrilled to find out that the executive producers of the show—Craig Zadan and Neil Meron—are planning another live telecast musical for the 2014 Holiday Season. You guys, Peter Pan Live is coming to town.
On Sunday, NBC made the first casting announcement: Christopher Walken will play Captain Hook. Walken is no stranger to onscreen musical theater. He played John Travolta's husband in the 2007 film adaptation of Hairspray and Gyp DeCarlo in the Clint Eastwood's recently released adaptation of Jersey Boys.
But here's the greatest part: This Captain Hook is gonna tap dance. We're not quite sure how that'll work out (sinister tap dancing? hmmm...), but we're pumped, nonetheless. And just in case you're worried Walken doesn't have the dancing chops to make it work, here's a little reassurance—EPIC-dance-supercut-style (courtesy Huffpost Entertainment).
Mar. 23, 2017 12:25PM EST
They're here! They're here! The Olympics are FINALLY HERE!
OK, yes, fine, the Sochi Games officially started yesterday. But tonight we'll get to see the splendiferous opening ceremony. And that makes it all so much more official.
The ceremony is also an opportunity for some pretty serious dancing. (NBC: Let's actually air the dancing this time, OK? Nobody wants a repeat of the London dance debacle.) And the choreographic mastermind behind tonight's sure-to-be-showstopping spectacle is actually a familiar face: Broadway's Daniel Ezralow, best known for his work on Spider-Man: Turn Off the Dark.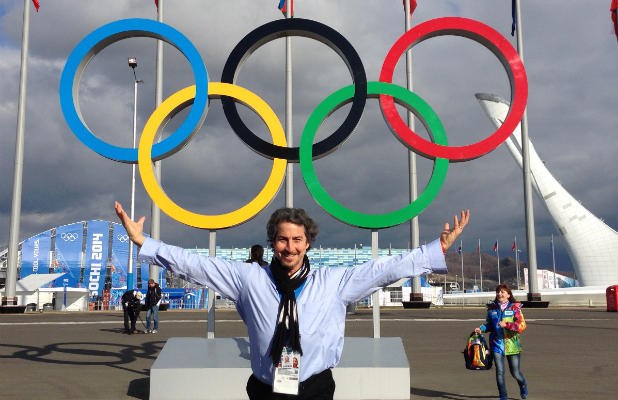 Ezralow strikes a pose in Sochi (photo via thewrap.com)
Ezralow told People that he'll be using about 80 professional dancers and hundreds of volunteers to create a performance about "20th-century Russia." Here's the interesting thing: Though his grandfather fled Russia in 1905, Ezralow is pretty far removed from the country these days—he lives in L.A. So we're curious to see what kind of cultural-fusion choreography he's come up with. (We're picturing Bolshoi ballerinas flying through the air, Spider-Man-style...which actually sounds kind of awesome, right?)
Tune in to NBC tonight at 7:30 to see the show!
Jan. 13, 2017 12:00PM EST
Waiting for Jennifer Lopez's "World of Dance" to premiere is like waiting for Santa Claus on Christmas Eve. On the one hand, the anticipation is part of the fun; on the other, OMG SANTA[/J. LO] JUST GET HERE ALREADY.
We're beyond excited to see what amazingness the NBC show, set to air this spring, has in store for us. And that's only more true now that we've heard the latest "WOD" details. Here's what you need to know:
-Jenna Dewan Tatum will be not just the host, but also a mentor to the dancers. YESSSS MORE JENNA!
-And J. Lo herself will also wear several hats: judge, mentor and executive producer. Busy lady.
-Solo dancers will compete alongside duos and crews. Interesting!
-Dance categories will include hip hop, krumping, popping, locking, ballet, breakdancing, ballroom and stomping. Sounds like there'll be more people repping #TeamStreet than #TeamStage.
-The dancers have already been selected. Which means we officially can't audition, sadface.
-The prize, as we've mentioned, will be $1 million dollars. But we're mentioning it again, because ONE. MILLION. DOLLARS.
-And the champion will be called "Best in the World." Fancy!
-There's a brand-new preview out. Take a look:
Jul. 20, 2016 03:50PM EST
Just
announced: NBC has given the thumbs up to a new dance competition series produced by none other than
Jennifer Lopez
! Called "
World of Dance
," this powerhouse competition is going to cover all the bases with categories for Juniors (ages 8-16, groups of 1-20 people), Uppers (ages 17 and older, groups of 1-4 people) and Teams (ages 17 and older, groups of 5-20 people), as well as a huge range of genres including everything from krumping to clogging. And it's no joke—the winner of the series will collect a cool 1
million
dollar prize.
World of Dance is the organization that's been giving artists a huge platform (think more than 30 million monthly views on their YouTube and Facebook videos) since 2008. They now also host events and contests around the world. Lopez describes WOD as "an organization that has had an immeasurable impact on the dance community," and we love that she's bringing all of this dance-love to an even bigger audience on the small screen.
"Dance has always been my passion. It's raw, it's emotional, it's healing," said Lopez in a statement introducing the series. She goes on to describe this show as "Broadcast television's biggest, fiercest, most talent-heavy dance competition ever seen." It's not yet clear whether or not JLo will be making any on-camera appearances throughout the show (but we're crossing our fingers). Oh, and did we mention that Nappytabs will be involved as well? We're officially pumped.
It's been a great year for dance on television—ICYMI, World of Dance is actually the second dance show that NBC has approved this year, the first being another dance competition in which Step-Up superstar Jenna Dewan Tatum will executive produce, as well as serve as judge and mentor. Honestly, the limit to the number of dance TV shows needed does not exist, so keep 'em coming, TV networks!
World of Dance is in the process of casting now. Check out the details here, because who couldn't use a million dollars and maybe even a chance to meet Jennifer Lopez?!


Get Dance Spirit in your inbox