Mar. 23, 2017 02:47PM EST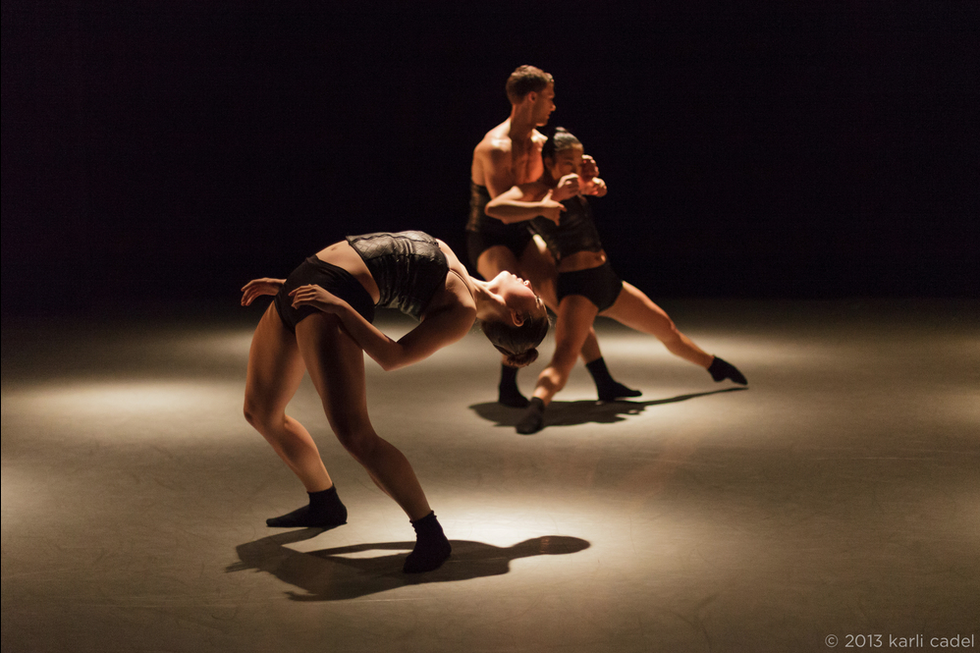 Peridance Contemporary Dance Company members (photo by Karli Cadel)
Being the savvy dancers that you all are, you already know it's a good idea to scope out hot, interesting choreographers, to discover who and what you really like—and what you like…less. Being informed about what's happening in the dance world will help you choose which auditions to go to and who to take classes from once you're on your own as a professional.
One of the best ways to see several different companies at once is to attend a showcase. This weekend, Peridance Contemporary Dance Company is sharing a program with three other NYC dance companies: SynthesisDANCE, Mettin Movement and :pushing progress. These companies are small but mighty—they regularly perform world premieres in some of NYC's coolest venues.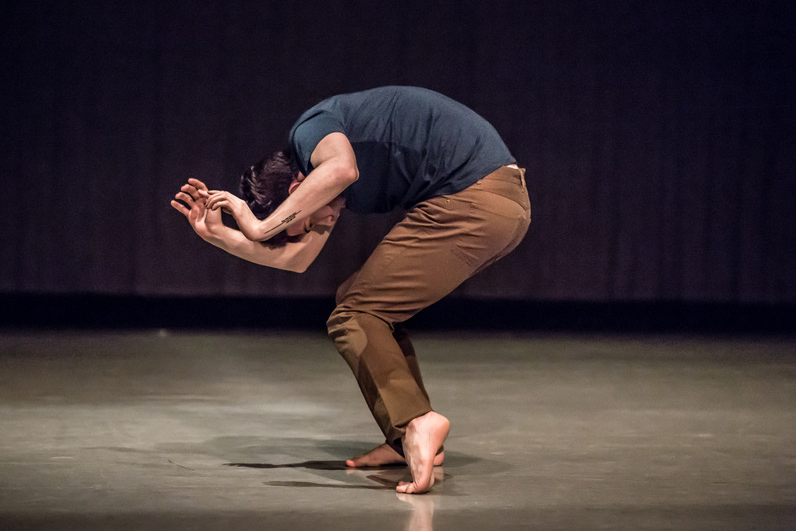 PCDC company member Eoghan Dillon (photo by Dekel Hamatian)
"Our group of dancers are all stand-outs, but during rehearsal we were pushed to our limits—both artistically and physically," says full-time Peridance company member Eoghan Dillon. "I feel really connected to this work, and I'm itching to get out and perform it."
If you're itching to see it, click here to buy tickets.
Oct. 15, 2015 11:35AM EST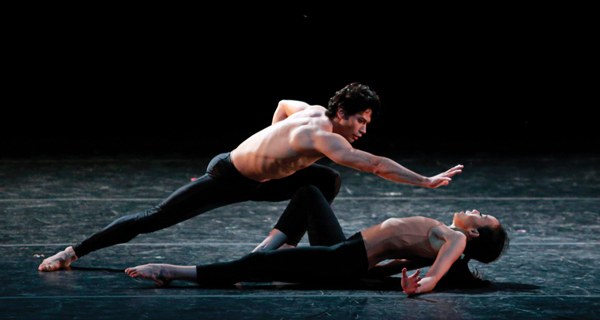 Herman Cornejo and Fang-Yi Sheu (photo by Erin Baiano, courtesy New York City Center)
Limón Lovin'
This year marks the Limón Dance Company's 70th anniversary season, and what better way to celebrate the iconic modern choreographer than with a big party? October 13–25, dance companies from around the globe—including The Royal Danish Ballet and the Bavarian State Ballet—will perform some of Limón's seminal work at The Joyce Theater. Nine student-dance companies will also take the festival stage, including dancers from Southern Methodist University, who'll perform Limón's There Is a Time. "It really speaks to the importance of the work when it's experienced on this level, with so many professional companies," says Patty Harrington Delaney, SMU's chair of dance. Will students get to mingle with company members? Longtime Limón Dance Company dancer Ryoko Kudo is hopeful for those kinds of interactions: "It would be wonderful if this opened more doors to collaboration and if we could continue to work together," she says.
Get more info: joyce.org
Choreography Gone Couture
New York City Ballet's 2015 fall season (September 22–October 18) features world premieres by choreographers Robert Binet, Kim Brandstrup, Justin Peck (his ninth for the company!), Troy Schumacher and Myles Thatcher. And for the fourth year in a row, NYCB's fall season is celebrating the dance–fashion connection. Six internationally acclaimed designers—including Zuhair Murad and, for Oscar de la Renta, Peter Copping—will create couture costumes, to be unveiled at the NYCB gala on September 30 at Lincoln Center.
Get more info: nycballet.com
Six Tappers at Sea...on Broadway
If you've never heard of the musical Dames at Sea, you're not alone. Those who have only know it as the off-Broadway show that put Bernadette Peters on the map in 1968. But this month, Dames at Sea finally gets its Broadway debut, with Randy Skinner at the helm as both director and choreographer.
Dames at Sea follows a day in the life of a girl from Utah who arrives in NYC with big Broadway dreams. Sound familiar? "The show pays homage to three old movie-musicals, including 42nd Street," Skinner explains. (He earned a Tony nomination for choreographing 42nd Street's 2001 Broadway revival.) Like 42nd Street, Dames at Sea is loaded with dance numbers, but it's surprisingly low on cast members. "There are only six performers," Skinner says. "We expanded a lot of the musical arrangements to add more dancing, so I had to find performers who could sing, act and really dance. They go from tap to ballroom to jazz. And there's no chorus to back them up!"
Get more info: damesatseabroadway.com
A NYC Tradition
Now in its 12th year, New York City Center's Fall for Dance Festival kicks off September 30. Twenty companies (and many freelance artists) will be featured in five carefully curated programs—and each ticket costs just $15. Highlights include a brand-new work by Michelle Dorrance and the NYC premiere of former Martha Graham Dance Company principal Fang-Yi Sheu's piece for herself and American Ballet Theatre principal Herman Cornejo.
Get more info: nycitycenter.org
Oct. 25, 2014 11:00AM EST
Fall for Dance—one of the best offerings during NYC's packed fall season—has ended until next year. The whirlwind festival presents some of the world's best companies, first during two free evenings at the Delacorte Theater in Central Park, and then through a series of $15 performances at New York City Center. It's no surprise that tickets disappear like whoa. (And it makes us super happy to know that New Yorkers anxiously wait for their chance to go see some seriously good dancing.)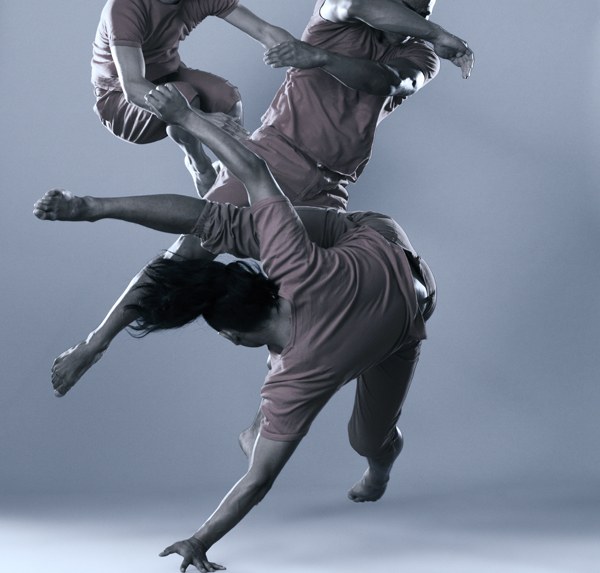 Black Grace (photo by Duncan Cole)
Here at DS, we love Fall for Dance because it gives us a chance to see some of our favorite American companies, along with international groups that don't come through very often. There are also always a few gems that we didn't already know about, but that completely blow us away. Read on for my top five pieces from Fall for Dance, 2014.
Black Grace is New Zealand's leading contemporary dance company. Their work pulls from traditional Samoan dance and storytelling, as well as contemporary movement. The two pieces they performed—Minoi and Pati Pati—showcased the company's powerful athleticism, perfect unison and mesmerizing cannon, along with some beautiful singing and chanting.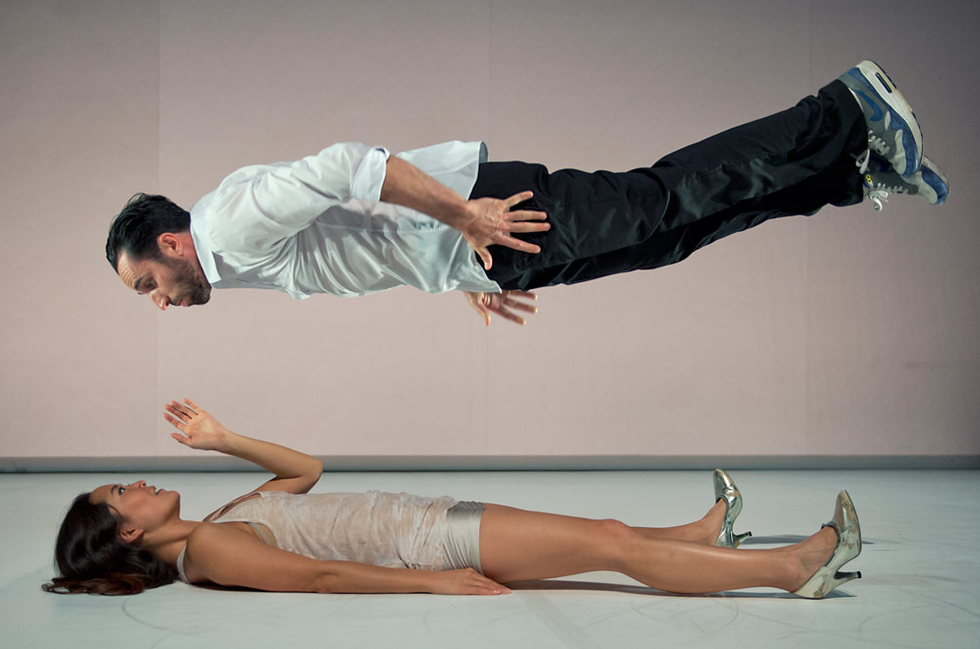 Sébastien Ramirez and Honji Wang (photo by Nika Kramer)
After I picked my jaw up off the floor, I was left wondering who the heck Sébastien Ramirez and Honji Wang are. It turns out they're a collaborative duo from Europe, under the name Wang Ramirez. Wang is a contemporary dancer with strong ballet and hip- hop training, while Ramirez is an award-winning b-boy. Their piece, AP15, was AMAZING, and pretty much defined fluidity and precision.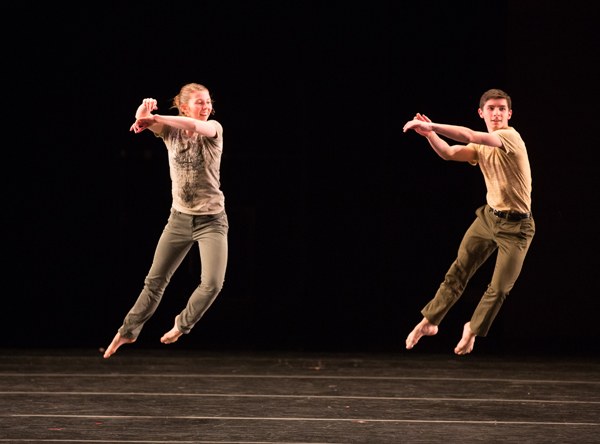 Cleo Person and Dean Biosca in Torrent (photo by Rosalie O'Connor)
The Brian Brooks Moving Company performed Torrent—commissioned by Julliard in 2013—with members of Julliard Dance. The performers poured on and off of the stage, assembling and reassembling to form groups and lines. Given the title, I was expecting something dark. Instead the piece was non-stop, joyous dancing. The best part? I couldn't tell the difference between the company members and the Julliard students.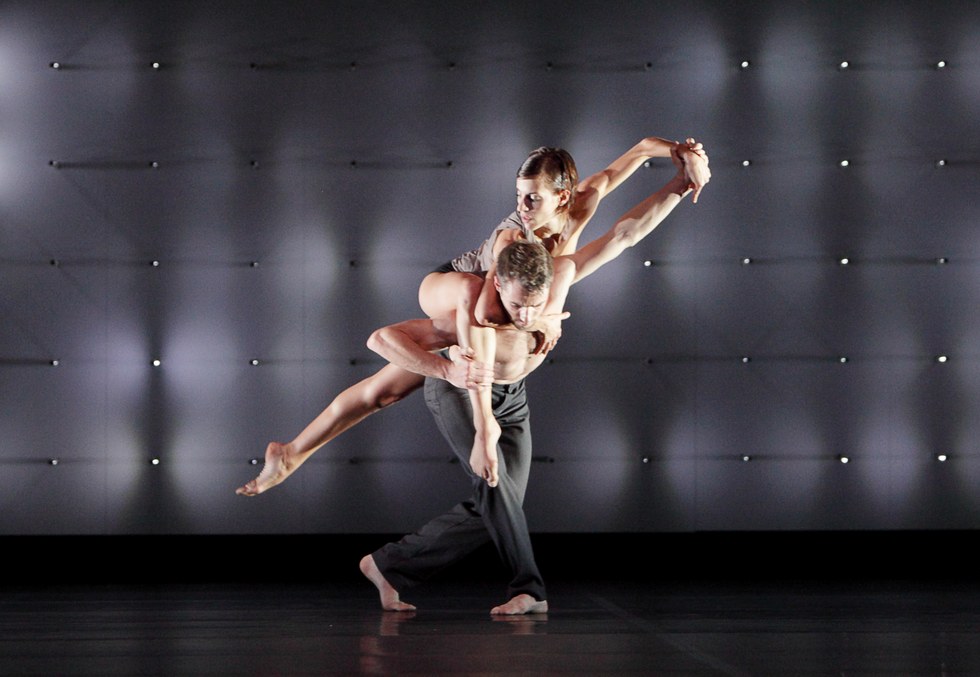 Catarina Carvalho and Alexander Whitley (photo by Ravi Deepres)
I'm not going to lie, I was very excited to see Wayne McGregor | Random Dance live—and McGregor's ferocious choreography and brilliant lighting for Far did not disappoint. I was especially impressed with the men. Besides having bodies cut from stone, they were also super flexible and expressive.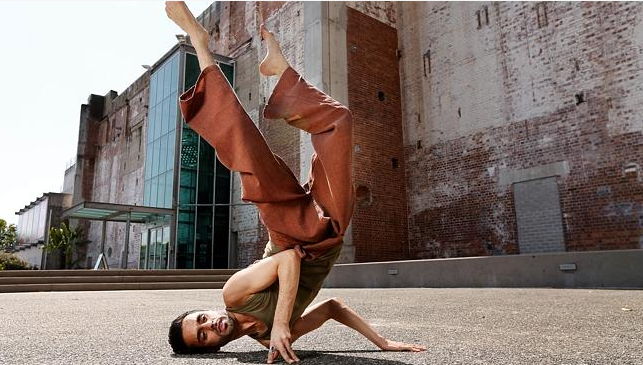 Aakash Odedra (photo by Jeff Camden)
Lastly, Aakash Odedra performed Nritta, a classical Kathak variation. Odedra also choreographs contemporary work, and often draws on his training in classical Indian dance. His performance was so fast and precise he seemed slightly otherworldly—but completely amazing.
Jul. 01, 2014 11:58PM EST
You might expect cutthroat competition among three teenage girls vying for a chance to be on the cover of Dance Spirit. But when our 2014 Cover Model Search finalists came to NYC for three days of shoots, shows and classes, the atmosphere was one of girl-power solidarity. After all, they were bound by one unifying passion: dance. (Oh, and an undying obsession with Travis Wall.)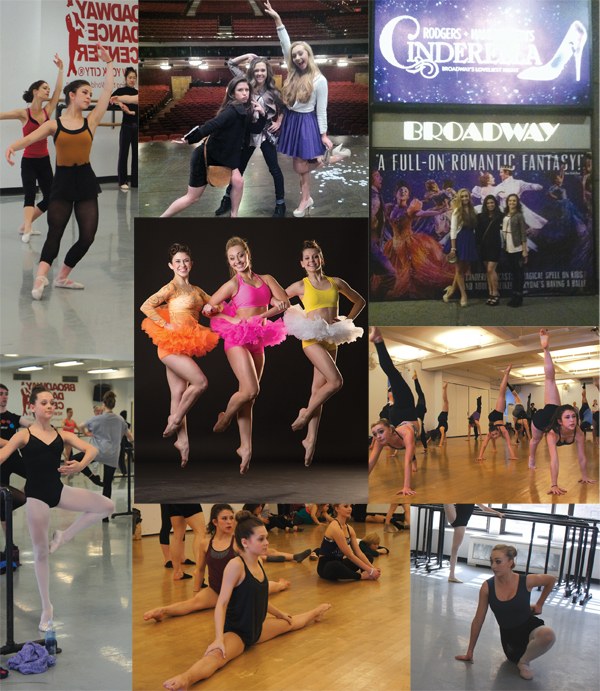 Clockwise from top left: In Greg Zane's ballet class at Broadway Dance Center, (2) at the Broadway production of Cinderella, in Tracie Stanfield's contemporary class at BDC, in Greg Zane's class at BDC, in Tracie Stanfield's class at BDC, in Greg Zane's class at BDC (class photos by Josephine Daño, Broadway photos by Jenny Dalzell); Center photo by Erin Baiano
As we watched Alyssa Allen, Sarah Pippin and Christina Ricucci work it at their photo shoot, it became clear that these three talented contemporary dancers have three very distinct voices. Sarah may be a cute-as-a-button Southern belle, but she gave off serious sparks on set. Christina, the suave So-Cal beauty, impressed with her luscious lines and commanding presence. And Alyssa, a hilarious comedienne, tested out one unique shape after another in front of the camera. By the time the CMS finalists headed home, the DS editors were left thinking: Can't they all win?
May. 18, 2014 11:00AM EST
Need something to watch obsessively this weekend? DS has got you covered. The entire Dance212 web series is now online and is fully updated. You probably caught Season 7: "Where Are They Now?" But what about where they were? A lot has changed for the dancers featured on the show, and now that you can watch from the beginning, it's even more gratifying to watch them progressing toward their goals.
Sure, Jamal is dancing with Ballet Hispanico now, but remember when he was a senior at Julliard, gushing about how excited he was to be in the studio rehearsing with Sidra Bell?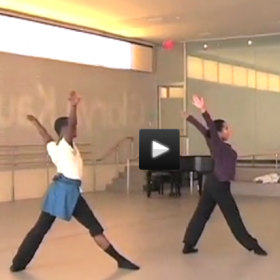 And what about Victoria? She might be killing it at Julliard now, but what about when she was a wide-eyed high-schooler who had just been accepted to her dream school?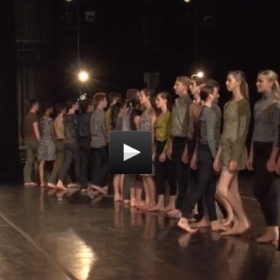 The most inspiring part of Dance212 is watching all the dancers develop their artistry, while their love of dance continues to shine. As Victoria says, looking back it's hard to recognize yourself - but that's a good thing.
Feb. 21, 2012 10:31PM EST
I took a bus back to my home state of Massachusetts this weekend to escape from the city for a few hours, and while I was there I managed to catch one of the last performances of Boston Ballet's "Simply Sublime." It's an ambitious title for a program, so I was excited to see if it would live up to its name.
The program seemed at first to be the weirdest combination of dances ever. It started off with Fokine's soft, romantic Les Sylphides, then jumped to Wheeldon's sharp Polyphonia, and finished with Balanchine's vivacious Symphony in Three Movements. After seeing them all in succession, though, I realized that the combination was brilliant: all three are abstract dances focused on the patterns, shapes, and how the movement related to the music.
Check out a great trailer by Boston Ballet here: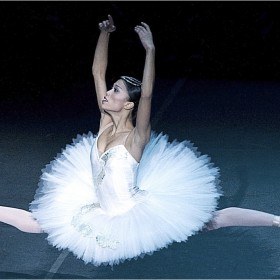 Lia Cirio, the principal in Les Sylphides, was graceful, demure, and strong all at once. However, it was the demi-soloists who really blew me away.  I had never noticed Adiarys Almeida's lush upper body and Rie Ichikawa's musical precision before. The corps was a little messy, though. My mezzanine seat made their not-quite-straight lines and slightly-off counts obvious.  (Then again, being in the Les Sylphides corps is not easy. It brought back memories of being twelve and learning the ballet in Variations class. Kneeling for that long hurts!)
Luckily, Polyphonia was absolute perfection. It may be my new favorite ballet. Four couples in blue leotards performed complicated pointework and partnering to a really bizarre score by György Ligeti. It actually seemed as though the music was composed after the ballet had been choreographed. Lia Cirio again was extraordinary—the girl is pure muscle! At one point, she went from a bridge over Sabi Varga into a back walkover and landed on pointe (!). The whole piece ended with all four women doing a saut de basque and landing in their partner's arms horizontally, in perfect unison.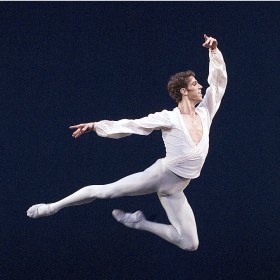 The program ended on a high note with Symphony in Three Movements, one of Balanchine's fun, sassy ballets. The corps, wearing white leotards and ponytails, pranced around in dizzying formations. Then James Whiteside and Kathleen Breen Combes did a pas de deux, and I could have died happy. I'm a huge fan of both of them. (Okay, part of that might be because of James Whiteside's pop star alter ego…)
Overall, it was definitely worth the trip home! While I love being able to see NYCB every weekend now that I live in New York, Boston Ballet was the first company that caught my heart, and "Simply Sublime" was one of their best programs yet.


Get Dance Spirit in your inbox