Mar. 23, 2017 02:47PM EST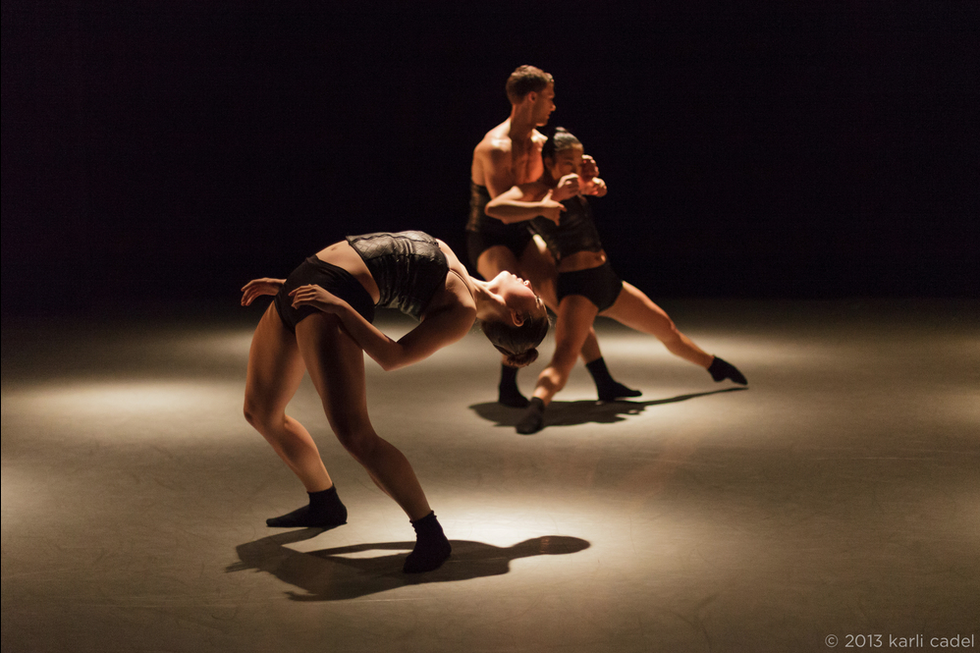 Peridance Contemporary Dance Company members (photo by Karli Cadel)
Being the savvy dancers that you all are, you already know it's a good idea to scope out hot, interesting choreographers, to discover who and what you really like—and what you like…less. Being informed about what's happening in the dance world will help you choose which auditions to go to and who to take classes from once you're on your own as a professional.
One of the best ways to see several different companies at once is to attend a showcase. This weekend, Peridance Contemporary Dance Company is sharing a program with three other NYC dance companies: SynthesisDANCE, Mettin Movement and :pushing progress. These companies are small but mighty—they regularly perform world premieres in some of NYC's coolest venues.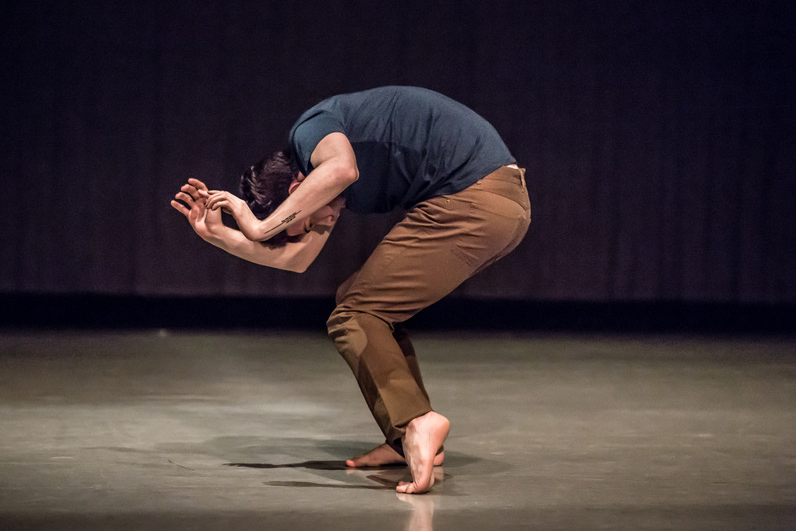 PCDC company member Eoghan Dillon (photo by Dekel Hamatian)
"Our group of dancers are all stand-outs, but during rehearsal we were pushed to our limits—both artistically and physically," says full-time Peridance company member Eoghan Dillon. "I feel really connected to this work, and I'm itching to get out and perform it."
If you're itching to see it, click here to buy tickets.
Mar. 23, 2017 01:37PM EST
Headed to The Big Apple? The endless number of studios, shops, shows and restaurants can seem overwhelming. Let Dance Spirit and a few NYC dance insiders be your guides.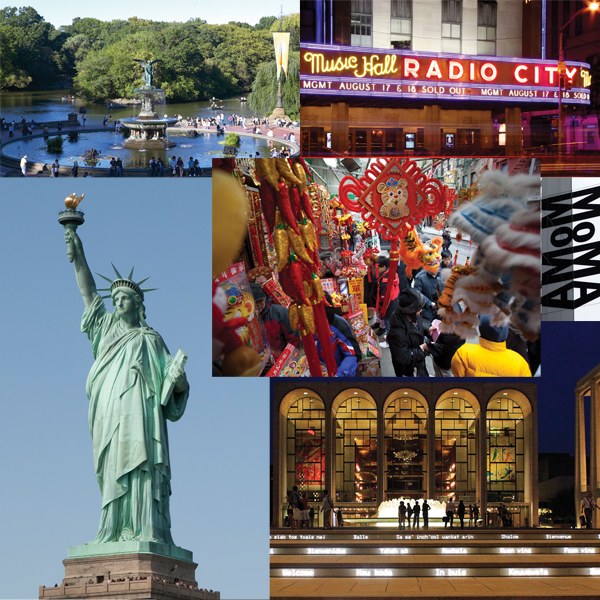 Clockwise from top left: Alex Lopez/NYC & Company, Clayton Cotterell/NYC & Company, Alex Lopez/NYC & Company, Joe Buglewicz/NYC & Company, Marley White/NYC & Company, Joe Buglewicz/NYC & Company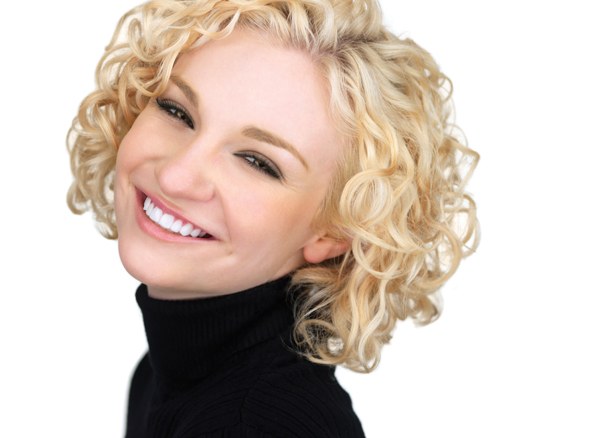 (Photo by Peter Hurley, courtesy Paloma Garcia-Lee)
Paloma Garcia-Lee: Broadway dancer Garcia-Lee has performed in Phantom of the Opera and Nice Work If You Can Get It. She says: "Follow your workouts with sweaty Yin yoga classes at Modo Yoga NYC. Some of the instructors are also dancers, so you might end up taking with someone you'll see onstage."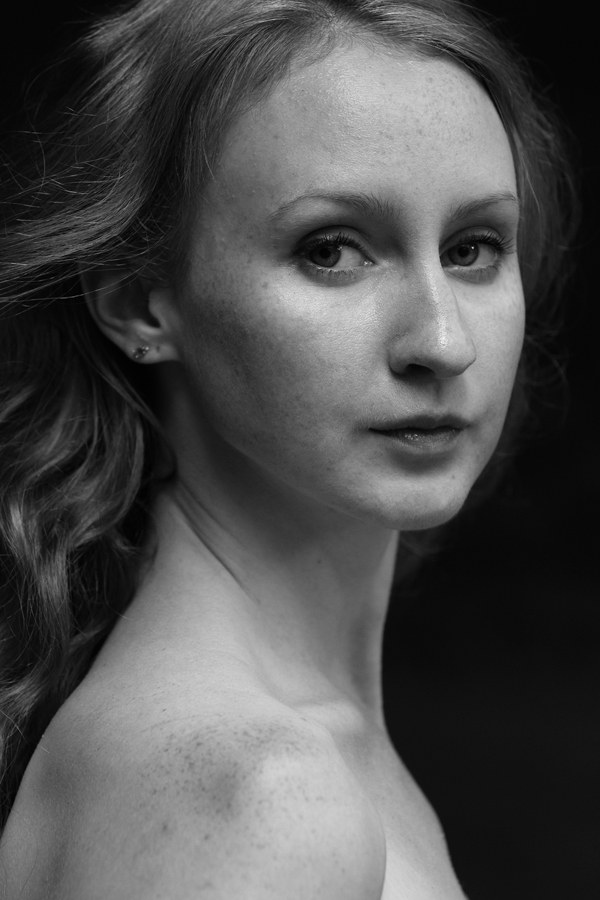 (Photo by Paul B Goode, courtesy Kaitlyn Gilliland)
Kaitlyn Gilliland: A former New York City Ballet corps member, Gilliland dances with Ballet Next. Her food picks: "Kefi is a great Greek restaurant on the Upper West Side, and Good Enough to Eat is a brunch favorite."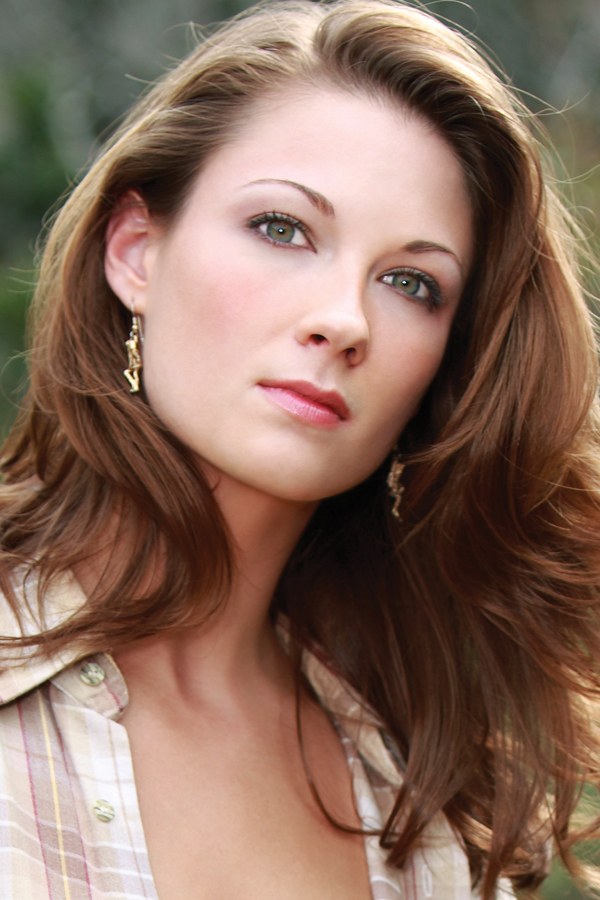 (Photo courtesy Paul Taylor Dance Company)
Laura Halzack: Halzack is a member of Paul Taylor DanceCompany. Her cure for a sweet tooth: "You have to go to Doughnut Plant near the Taylor Studios at least once. I could eat one of their doughnuts every day—they have unique flavors."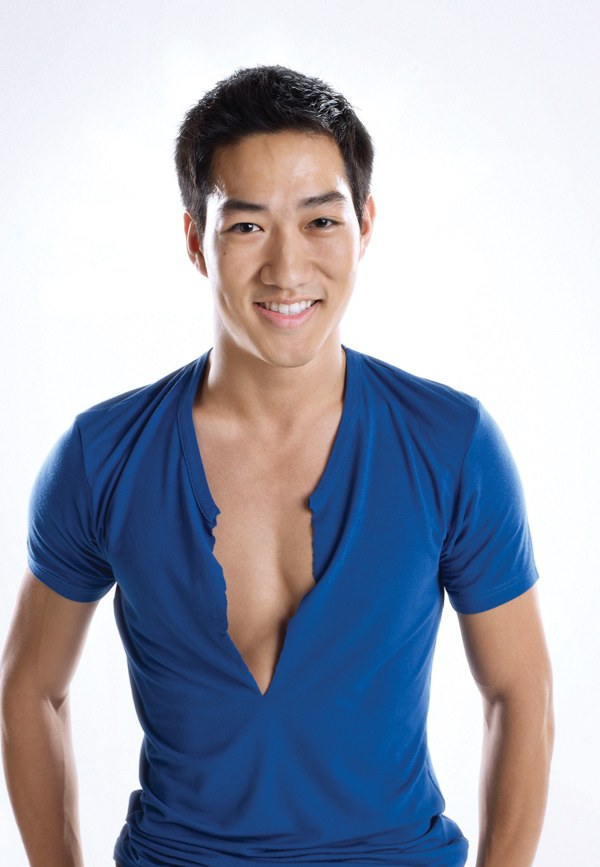 (Photo by Mathieu Young/FOX, courtesy Alex Wong)
Alex Wong: A "So You Think You Can Dance" All-Star, Wong is a former Newsies dancer. His training tip: "Broadway Dance Center has an ever-changing list of guest teachers. It's a great way to take class from working choreographers who aren't always in town.
Are you a ballet dancer? Start your uptown adventure here.
You wake up in the morning craving…
…something hearty. Head to one of NYC's top bagel joints, ABSOLUTE BAGELS (Broadway, btwn W 107th and W 108th Sts)…something light and nutritious. Grab a cold-pressed juice and a yogurt parfait from JUICE PRESS (W 82nd St, btwn Columbus Ave and Central Park West).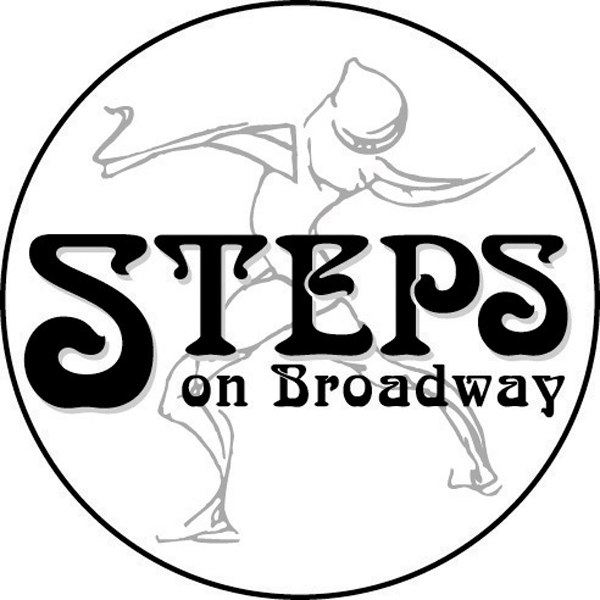 (Logo courtesy Steps on Broadway)
You're ready for your first class of the day. You head…
…right to the barre. "Take advanced ballet with Wilhelm Burmann or Nancy Bielski at STEPS ON BROADWAY," Gilliland says (W 74th St and Broadway)…to Pilates first. Take a mat class at UPTOWN PILATES (W 72nd St, btwn Amsterdam and Columbus Aves). Now I'm ready for ballet...Take Kathryn Sullivan's class at STEPS ON BROADWAY. She stresses proper placement and quick footwork.
How's the weather today?
The sun is shining. Catch some rays in RIVERSIDE PARK on Manhattan's West Side (Along Riverside Dr, from W 72nd to W 158th Sts). It's raining. Head to PINKY'S SALON, Gilliland's favorite spot for a manicure (Columbus Ave, btwn W 74th and W 75th Sts). Hot! But it's perfect in the shade. Walk to CENTRAL PARK. Stroll through John Lennon's memorial, Strawberry Fields, for a break from NYC's hustle and bustle (Near W 72nd St and Central Park West).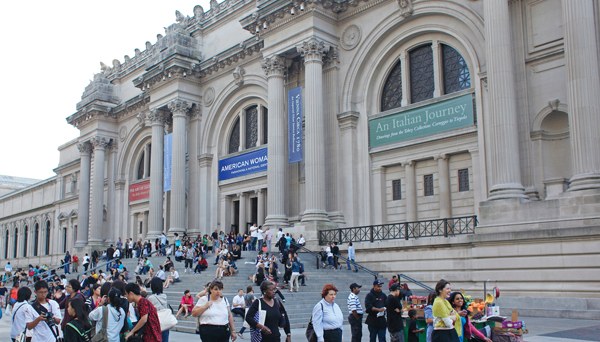 Metropolitan Museum of Art (photo by Joe Buglewicz/NYC & Company)
Is that your stomach grumbling?
Let's stay in the neighborhood. " 'WICHCRAFT, across from the David H. Koch Theater, serves indulgent sandwiches and tasty cookies," Gilliland says (W 62nd St and Broadway). I want to explore the East Side. Grab a falafel from a street vendor and have lunch on the stairs of THE METROPOLITAN MUSEUM OF ART—then head inside to see some of the exhibits (5th Ave and E 82nd St).
When it comes to afternoon adventures, you prefer to…
…stay outdoors. Walk to the BOAT BASIN CAFE and enjoy a lemonade while looking
out over the Hudson River (W 79th St, in Riverside Park)…find the nearest museum. Visit the Hayden Planetarium at the AMERICAN MUSEUM OF NATURAL HISTORY (Central Park West and W 79th St)…get sweaty! Sign up for a "Figure 4 Barre" conditioning class at PURE YOGA, where many of the instructors are former dancers (E 86th St, btwn 2nd and 3rd Aves).
Let's stop for an afternoon pick-me-up.
Indulge my sweet tooth! Stop by TREAT HOUSE and grab some gourmet crispy treats (Amsterdam Ave, btwn W 81st and W 82nd Sts). I'm thirsty. Sip an iced tea at CAFE LALO (W 83rd St, btwn Broadway and Amsterdam Aves).
Ready for an early dinner before a show?
I want lots of options. Head to ZABAR'S CAFE for some tasty deli specialties (Broadway and W 81st St). I'm on a tight budget. Grab a $1 hot dog (or two!) at GRAY'S PAPAYA (Broadway and W 72 St).
On clear summer nights, enjoy a free LINCOLN CENTER OUT OF DOORS show with music and dance from around the globe (Columbus Ave at W 63rd St).
Do you dream of Broadway? Start your midtown tour here.
What's your preferred morning meal?
I'm a full-breakfast kind of girl. Try a savory breakfast pie from PIE FACE (Broadway and W 53rd St). Something small and to-go. Order a croissant from GREGORYS COFFEE—one of Garcia-Lee's favorite spots for a morning fix (W 44th St and 6th Ave).
Whether I'll be tapping, strutting or popping…
…I need a soothing warm-up. Wake up your senses in a Gyrotonic session at CIRCULAR POWER INC (7th Ave, btwn W 54th and W 55th Sts)…my day starts with an intense workout. Sweat, tone and feel the burn in a dance-inspired PHYSIQUE 57 class (W 57th St, btwn 5th and 6th Aves)…nothing gets me centered like a ballet class. Take Deborah Wingert's class at MANHATTAN MOVEMENT & ARTS CENTER. "I always take ballet at MMAC," Wong says. "The studios are beautiful" (W 60th St, btwn Amsterdam and 11th Aves).
Now I'm warm!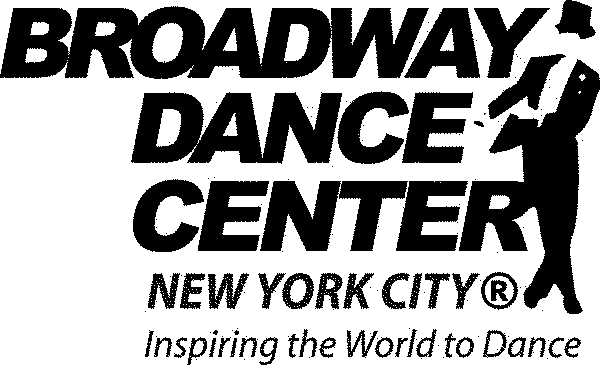 (Logo courtesy Broadway Dance Center)
I want to really let go. Learn a detailed contemporary jazz combo in Slam's mid-morning class at BROADWAY DANCE CENTER (W 45th St, btwn 8th and 9th Aves). I want a technical challenge. Take Sue Samuels' Broadway jazz class at BROADWAY DANCE CENTER.
Famished?
Yes! Let's get lunch. "GREEN SYMPHONY is my favorite quick stop," says Garcia-Lee. Try a veggie wrap or a kale salad (W 43rd St, btwn 7th and 8th Aves). I could go for a small snack. Head to the signature NYC grocery store DEAN & DELUCA (W 56th St, btwn 6th and 7th Aves).
Time for some sightseeing. 
Let's stay outside. Tour the CENTRAL PARK ZOO and visit the two super-cute snow leopard cubs (E 64th St and 5th Ave). Let's go to a museum. Soak in the bizarre and the beautiful at THE MUSEUM OF MODERN ART (W 53rd St, btwn 5th and 6th Aves).
What's on your afternoon agenda? 
I can't leave NYC without doing a little window shopping. Stroll down 5TH AVE for the best displays in town (5th Ave, btwn E 59th and E 42nd Sts). I'm ready for some fun cardio. While THE AILEY SCHOOL is known as a mecca for modern dance, its ZUMBA FITNESS classes are some of the most popular in NYC (W 55th St and 9th Ave). I want to get cheap Broadway tickets. Head to the TKTS BOOTH in Times Square. Garcia-Lee's advice: "Get in line early!" (Broadway and 47th St).
I'm starving! Before a night on the town, I want…
…a trendy dinner. "Get the Adobe Salad from EATERY," says Garcia-Lee. "It's my favorite salad in Hell's Kitchen" (W 53rd and 9th Ave)…a classic pastrami sandwich. Go to CARNEGIE DELI for sandwiches big enough to split with a friend (W 55th St and 7th Ave).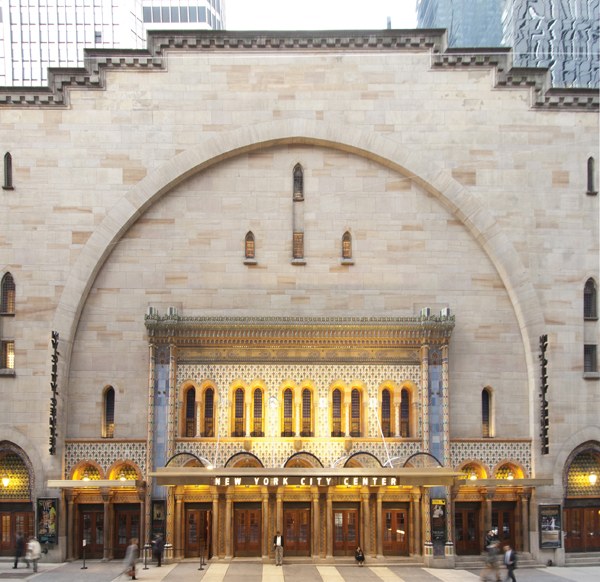 New York City Center (photo by Aislinn Weidele/Ennead Architects)
Head to THE GREAT WHITE WAY. Check out our "Broadway Show Guide" to see what's playing. See what musicals may be Broadway-bound at "Encores! Off-Center" at NEW YORK CITY CENTER (W 55th St, btwn 6th and 7th Aves).
Are you a downtown diva? Modern or contemporary dancers, start here.
I always start the day with…
…fruits and veggies. Try a PB Açai Bowl and a green juice from JUICE GENERATION (Prince and Crosby Sts, in the Equinox Gym)…a protein-filled punch. Head to DAVID'S BAGELS for one of the city's best egg-and-cheese sandwiches (1st Ave, btwn E 15th and E 16th Sts).
Let's get moving!
A modern class starts my day on a positive note. Take class from Paul Taylor Dance Company members at THE TAYLOR SCHOOL (Grand St, btwn Jackson and Lewis Sts). I'm craving a full-body workout. Hop into a conditioning session with Rachel Piskin at CHAISEFITNESS (E 23rd St, btwn Madison and Park Aves). I want to sweat before dance class. Try a spin class at SOULCYCLE (SoHo location: Crosby St, btwn Spring and Broome Sts).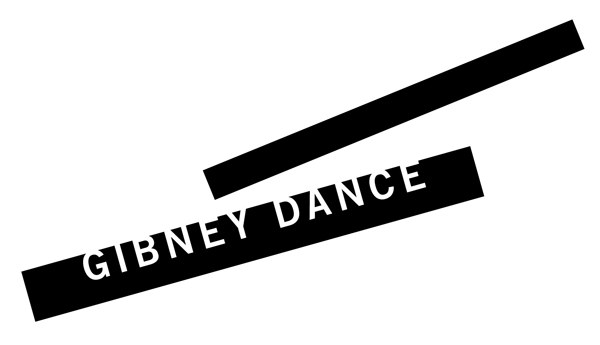 (Logo courtesy Gibney Dance)
Now I'm ready for class. 
I want to explore a postmodern style. See who's leading a contemporary workshop at the new downtown GIBNEY DANCE CENTER (Broadway and Chambers St).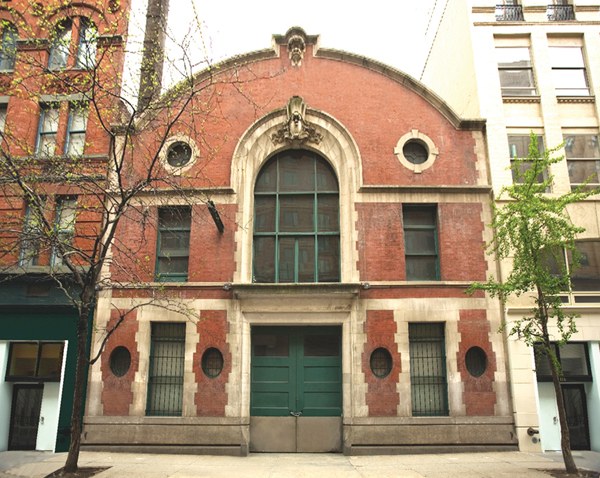 (Photo courtesy Peridance Capezio Center)
I want something classic. Get a lesson in Limón Technique at THE PERIDANCE CAPEZIO CENTER (E 13th St, btwn 3rd and 4th Aves).
Time for lunch!
Let's get a burger. Head to SHAKE SHACK—and try a custard, too. "My favorite is the Urban Lumber-Shack," says Wong. "It's vanilla custard with Belgian waffles, bananas, bacon and peanut brittle" (Madison Square Park, E 23rd St and Madison Ave). I love PB & Js. Try a crazy concoction from PEANUT BUTTER & CO., like The Heat Is On Sandwich: spicy peanut butter with grilled chicken and pineapple jam (Sullivan St, btwn Bleecker and W 3rd Sts).
Let's get lunch outside.
I want to head downtown. Take the subway to the newly renovated SOUTH STREET SEAPORT (Pier 17, at Fulton and Front Sts). I want something fresh. Taste locally sourced produce and baked goods as you stroll through the UNION SQUARE GREENMARKET (E 14th St and Broadway). OK, but let's go for a ride first. Pedal a CitiBike across the BROOKLYN BRIDGE and get a pizza from GRIMALDI'S (Front
and Old Fulton Sts).
Next, I'd like to...
…take a moment to reflect. Visit the new WORLD TRADE CENTER and The National September 11 Memorial & Museum (Albany and Greenwich Sts)… see the sights. You can take the free ferry to Staten Island and enjoy incredible views of THE STATUE OF LIBERTY (Hop the 1 train to South Ferry station).
For an afternoon break, I want to…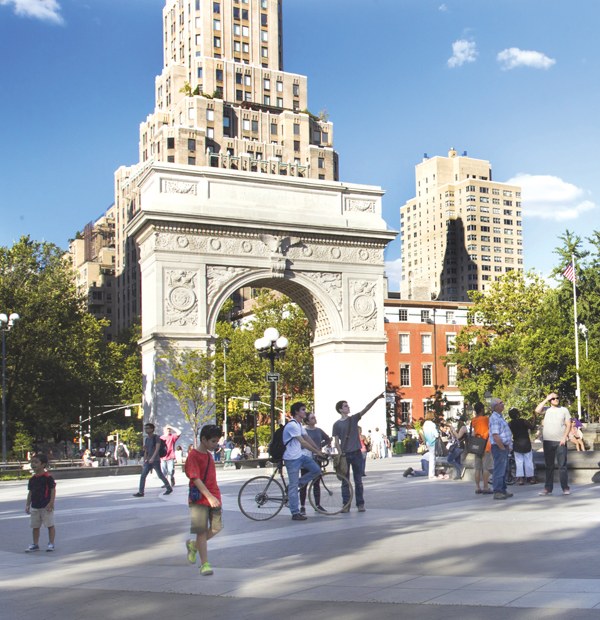 Washington Square Park (photo by LittleNY/Thinkstock)
…hang out with friends. Listen to street musicians in WASHINGTON SQUARE PARK (5th Ave, btwn W 4th St and Waverly Pl)…get something sweet. Visit the home of the original cronut—a croissant and doughnut hybrid—DOMINIQUE ANSEL BAKERY (Spring St, btwn Sullivan and Thompson Sts).
Before a show, I want…
…something hearty. "THE MEATBALL SHOP is fun, and not crazy-expensive," says Halzack. "I love the traditional Bolognese Ball" (Greenwich Ave, btwn W 11th and Perry Sts)…dessert for dinner! "CHIKALICIOUS DESSERT BAR in the East Village has the best desserts in the world," says Wong. "And the owners are big dance supporters" (E 10th St, btwn 1st and 2nd Aves).
See companies including Pilobolus and RIOULT Dance NY this summer at THE JOYCE THEATER (8th Ave, btwn W 18th and W 19th Sts). For the latest postmodern and contemporary work, head to DANSPACE PROJECT (E 10th St and 2nd Ave).
Mar. 23, 2017 10:53AM EST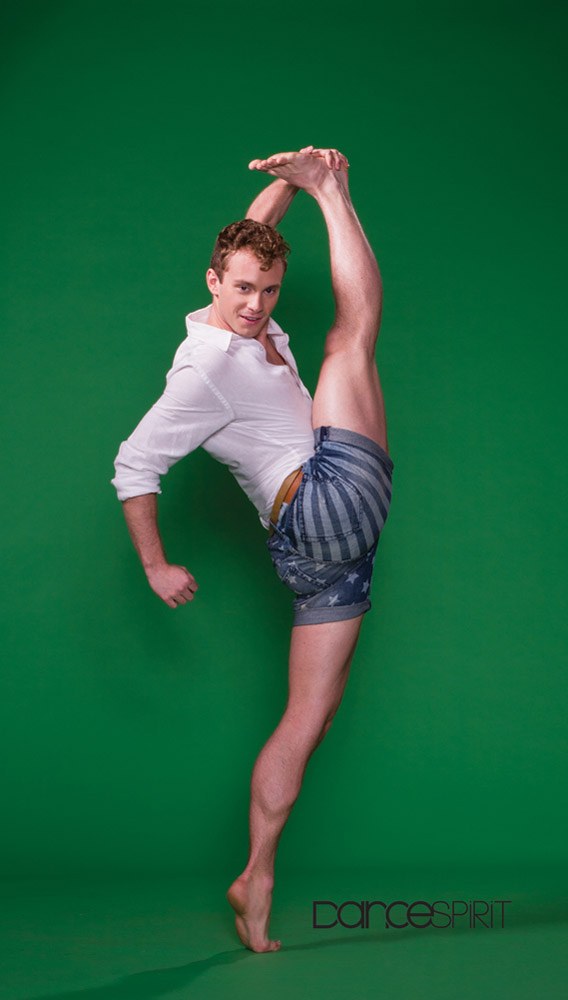 Jakob Karr (by Joe Toreno)
Our July/August issue is here! We're so excited to present our NYC Issue featuring musical-theater newbies Jakob Karr and Kamille Upshaw. We met up with them in Tempe, AZ, on the route of the Flashdance: The Musical tour, where they posed for photographer Joe Toreno, rocking huge smiles despite the 100 degree heat. Plus, they shared their anecdotes about transitioning from comp kids to musical-theater buffs. (Read advice from Jakob, Kamille and others in "Your Name in Lights.") Want to learn more about these two triple-threat dancers? Read on for some Fast Facts:
JAKOB KARR 
Birthday: June 21, 1990
Hometown: Orlando, FL
Childhood studio: Shooting Stars School of Performing Arts in Clermont, FL
Most-played on his iPod: "Young and Beautiful" by Lana Del Rey
Who would play him in a movie? "A hybrid of Jennifer Lawrence and Ryan Reynolds"
Favorite teacher/class: "I'm a huge fan of Joe Lanteri's class at Steps on Broadway. If I'm in town, I'm there, and I'm in the front row."
Favorite dancer of all time: Gene Kelly. "He's talented, captivating, subtle, cool, crisp and sexy."
Favorite food: Mexican
Hidden talent: "It's more of a birth defect. I can breathe air in and out of my eyeball, like I can blow bubbles out of my eye underwater. It's kind of disgusting, but it's a pretty cool party trick."
If he could be a superhero, his power would be: "Obviously I'd want to fly, but I like to believe that in my superhero land all superheroes fly no matter what. So I'd love to be able to live underwater and become the cooler, modern Aquaman."
The first thing he does in the morning: Listen to music. "I have to start the day with some jams."
The last thing he does before going to bed: Check Instagram
Dance crushes: Ryan Steele and Grace Buckley. "They're my roommates, and they're so talented. I'm in love with both of them and I can't get enough of them."
Favorite dance movie: Dirty Dancing
Must-see TV shows: "Game of Thrones." "I would never recommend it to anyone under 17, but I'm addicted."
Dance BFFs: "Again, my roommates. We're all obsessed with each other. We just really, really like each other."
Three words that describe his personality: Bright, silly, determined
Three words that describe his dancing: Big, bendy, explosive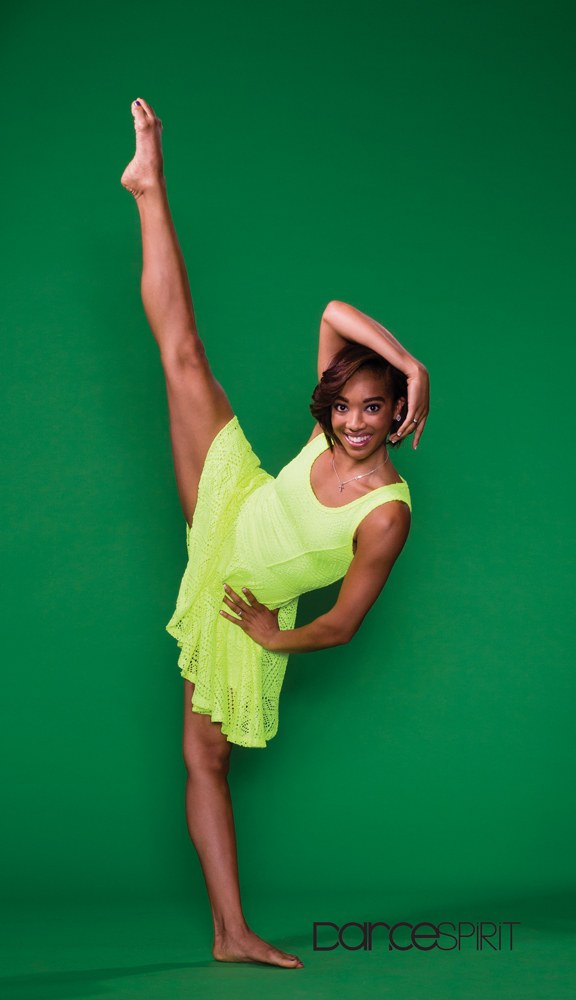 Kamille Upshaw (by Joe Toreno)
KAMILLE UPSHAW
Birthday: September 9, 1989
Hometown: Upper Marlboro, MD
Childhood dance studio: Spotlight Studio of Dance in Millersville, MD
Most played song on her iPod? "Locked Out of Heaven" by Bruno Mars
Who would play her in a movie? Amandla Stenberg from The Hunger Games. "She's a complete lookalike of me when I was younger. As she gets older, she could just continuously play me."
Favorite dancer of all time: "I can't narrow it down to one dancer, so I'll say a company. Nederlands Dans Theater will always be my ultimate favorite. They have the most beautifully artistic dancers."
Favorite teacher/class: "My home studio teacher, Wyndee McGovern. Every time I go home to take her class it's like I've started dance all over again."
Favorite food: "Anything with goat cheese on it."
Something people don't know about her: "I aspire to be a photographer. It's something I'd like to delve into as I get older."
If she could be a superhero, her power would be: "The ability to make everyone happy. I'm such a people pleaser."
The first thing she does in the morning: "Check my phone to see if I have any emails, texts or Instagram comments. Then I roll my ankles."
The last thing she does before going to bed? "It's never the same. But I'm a big journal person. Writing is very relaxing."
Dance crush: "My boyfriend, James Boyd, is amazing. But other than that, my dance crushes change quite a bit. It's whoever catches my eye in the moment. If I chose one, I feel like I'd be cheating on everyone else."
Favorite dance movie: West Side Story. "I have two VHS tapes and a DVD, and I have it on iTunes."
Must-see TV shows: "I am a 'Dance Moms' fan always and forever. Since I grew up in that world, it fascinates me, no matter how crazy it seems. I also love 'Revenge.' "
Guilty pleasure: " 'Keeping Up with the Kardashians' or anything that has to do with the Kardashians."
Three words that describe her personality: Caring, confident, corny
Three words that describe her dancing: Passionate, strong, fluid
Jun. 15, 2016 06:49PM EST
Ah, New York—the center of all things dance, and the place young professionals flock to in hopes of starting a career. Want to join in on the Empire State of Mind, but not sure how? We asked three rookie dancers, who all moved to the city recently, for their advice about everything from finding an apartment to getting around town. See how they've learned to navigate life in the Big Apple, so you can make your own transition as seamless as possible.
Meet Our NYC Newbies: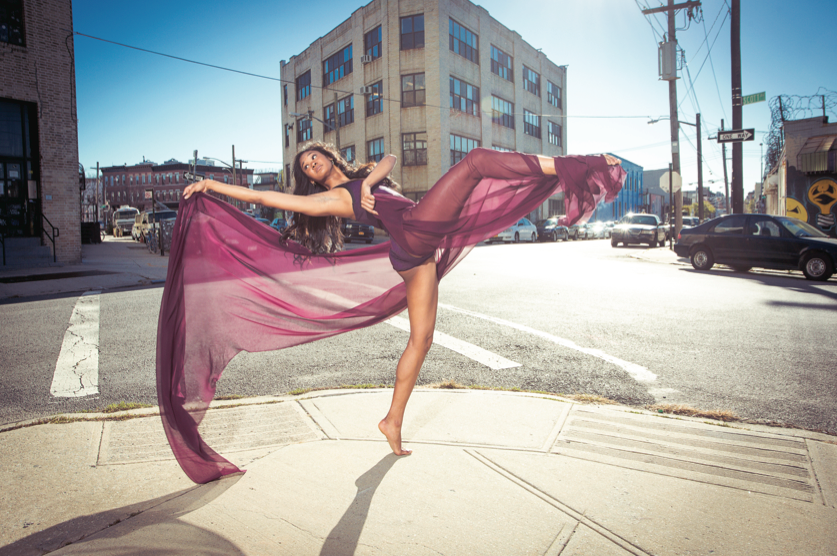 Robyn Williams (photo by Dirty Sugar Photography, courtesy Williams)
Robyn Williams, freelance dancer
Williams, originally from Fort Lauderdale, FL, moved to NYC last August to attend Broadway Dance Center's Professional Semester. So far, the 19-year-old has booked gigs like New York Fashion Week's Moncler Grenoble presentation, choreographed by Luam Keflezgy, and Vogue magazine's NYFW behind-the-scenes recap video, choreographed by Will "WilldaBeast" Adams and Janelle Ginestra.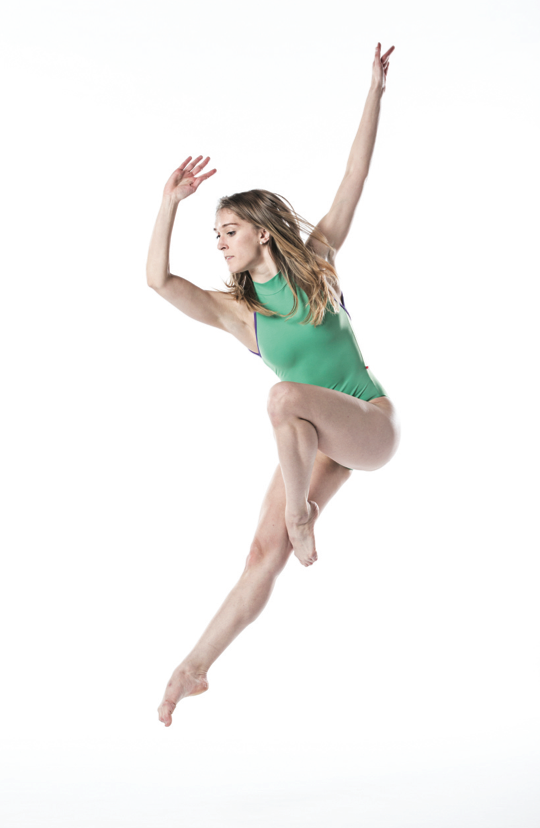 Emma Sadler (photo by Simon Hurst Photography, courtesy Sadler)
Emma Sadler, RIOULT Dance NY apprentice
Twenty-three-year-old Sadler moved to NYC from Dallas, TX, last June after receiving her BFA in modern dance performance from the University of Oklahoma.
Stefanie Roper, BHdos member
Raised in Utah, 25-year-old Roper performed with the Repertory Ballet Ensemble while studying at Utah Valley University. She moved to NYC last September.
Why They Moved to the City
Stefanie Roper: "I moved here for Ballet Hispanico. Since I'm half Hispanic, the company's repertoire and Latin influence was something I wanted to be a part of. Once I was accepted into BHdos I knew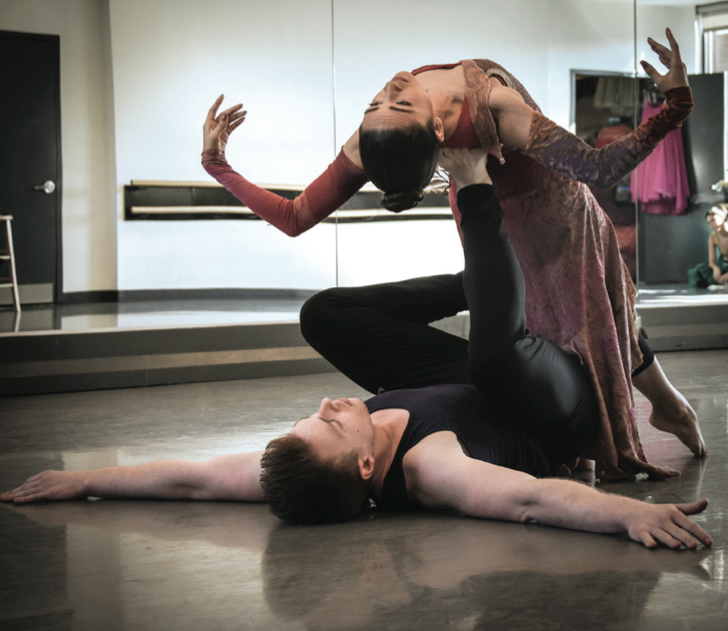 Stefanie Roper in a BHdos rehearsal (photo by Alona Cohen, courtesy BHdos)
I had to move, and that it would be worth it."
Robyn Williams: "Before I considered moving, I was registered to attend Nova Southeastern University on a full academic scholarship. Then, Clear Talent Group agency remembered me from a scouting two years ago and offered me a contract.
I knew I had to make the move at that point."
Emma Sadler: "I had nothing to lose—I wanted to dive into NYC headfirst and see how I'd do. I knew that I'd regret not trying. I wanted to know that at the end of the day, I could at least say I gave NYC my best shot."
Where They Live
SR: "I live in Harlem with two roommates, a cat named Kiki and five goldfish. Harlem is so lively—there's always music playing and people are always out dancing, singing or socializing. My typical commute to BHdos rehearsal is about 25 to 30 minutes by subway."
RW: "I live in Astoria, Queens, with one other roommate, who I met through Broadway Dance Center. Before I moved I knew nothing about Astoria, but I like that it's residential, and much quieter than busy Manhattan. The commute isn't a hassle—I take the subway and it's about a 20- to 30-minute ride to midtown."
ES: "I live in northern Manhattan off Broadway, in a neighborhood called Hamilton Heights (it runs from 135th Street to 155th Street), with two roommates. I really love my neighborhood, and thankfully I live by many subway lines, so I can easily get to any area in Manhattan. I give myself an hour to get to rehearsal because I like being early."
How They Found Their Apartments
SR: "I found my apartment when one of my high school friends posted that she was renting out her room. We got along well in high school, so I knew it was going to be a good, safe place for me to stay, and that I would have great roommates."
RW: "I found my apartment through a friend in the Professional Semester. When
I originally moved here, BDC helped us find living arrangements and get settled in."
ES: "I met my roommate at OU—she left after her first semester to be a Rockette. I knew I had to have some stability with my living situation since I had no idea what my dance career was going to be like, so we used a broker who found us a beautiful, huge apartment. Broker services do cost money: Our fee was about 12 percent of a year's rent. You can always haggle the broker fee down. Initially they tried to charge us about 15 to 18 percent."
How They Get Around
SR: "Subway and bus is the way to go! Get an app and check it constantly. I paid a few dollars for NextStop and I use it every day. It tells you the times and arrivals of the trains at the stops near you. Also, check MTA.com for service changes or delays in subway service, but always leave early just in case—especially on the weekends, when there tend to be more delays."
ES: "I learned to navigate the system by picking various destinations—the Museum of Modern Art, or a restaurant in Brooklyn—and forcing myself to just hop on the subway and go."
How They Supplement Their Income
SR: "I have two part-time jobs. I work as a front-desk receptionist at a wellness center and at a Pilates studio."
ES: "I work two part-time jobs. I'm a certified Pilates instructor, and I teach several nights a week at IM=X Pilates. I also work weekends at Yumiko NYC Boutique. I'm working seven days a week, but it's worth it!"
How They Budget
SR: "Groceries are expensive here, so I have to make sure I'm prepping and planning my meals carefully. Look around and take time before deciding to buy anything in the city—most likely you can find it cheaper at smaller, non-chain stores. And Walmart.com has free shipping on orders over $50. It's great for getting food, makeup or other toiletries, and they deliver within a few days!"
RW: "Try not to eat out as much; making your own food is the way to go. I know everyone loves Starbucks, but I invested in a coffee pot because having to pay for coffee every day isn't smart when you're living on a budget. Also, when you purchase your MetroCard, buy the monthly, unlimited option instead of putting more 'value' or 'time' on your card. It costs more up front, but you can swipe as many times as you want for a flat rate. It ends up being cheaper."
What They Splurge On
RW: "My favorite classes. Besides the basics, I try to sneak a tap class in when I can, or my favorite choreographers' master classes."
ES: "The Joyce Theater brings in some really incredible companies, and they have $10 tickets if you buy them early enough. It's worth every penny to see companies perform live."
Where They Take Class
RW: "I take at Broadway Dance Center and Peridance Capezio Center. I love classes at both places because the environments always feel welcoming and the classes are always challenging."
ES: "I like to take at Steps on Broadway with Kim Abel, and at Gibney Dance Center and the Martha Graham School. I love Kim Abel's ballet class because she's extremely intuitive and knowledgeable about the body."
How They Afford Classes
SR: "Groupon is great! Also, ask your dancer friends for news on cheaper classes or specials."
ES: "Many studios have class packages, where if you buy a block of classes up front, the per-class cost is cheaper. It can be a lot of money to put down all at once,
but it's more cost-efficient."
What They Never Leave the Apartment Without
SR: "I always carry $10 in cash, because some places here are still cash only, and I make sure to remember my earphones. When you're in a packed subway car, listening to music is a great way to tune out and relax."
RW: "I always bring an umbrella, since New York weather is unpredictable. And an extra shirt, deodorant and body spray in case I get sweaty from walking everywhere."
ES: "I always make sure I have a water bottle and a few snacks like Clif Bars or a grapefruit. Most importantly, I always have a book to read on the subway."
What They Miss the Most About Home
SR: "I miss being able to see the mountains every day. Also driving. I love driving. It's almost therapeutic."
RW: "I miss my cat, Snickers, and of course seeing my parents."
ES: "I miss the space! Everything is bigger in Texas."
Newbie Tips!
"Tour the neighborhood, especially at night, when apartment hunting to see if you feel comfortable there," Sadler says. "Check every apartment's pipes for mold, open all the cabinets to see what the storage space looks like (and to make sure there isn't a little critter family wanting to live with you!) and check the water pressure by running the sinks and turning on the showers."

"I made Google Maps my best friend, and once

I started venturing out on auditions and taking class at other places, it started to all piece together," Williams says. "Also, don't get stuck in Times Square—it will eat you alive."

"About two weeks into living here, I finally found the express A and D trains," Roper says. "I had been taking local trains to get to midtown from Harlem, and had no idea some trains ran express! Discovering that cut my commute in half."

"It's extremely important to eat well as a dancer, even when budgeting," Sadler says. "Spend money on groceries that will sustain you, instead of eating empty calories because it's cheap. It's worth investing in your health."

"Know that when you start dancing professionally, whether it's with a company or freelance, classes can be tax deductible!" Sadler says. "Save all your receipts, because you may be able to write them off in your yearly taxes as a business expense."

"Follow the dance studios you like on social media to get information on discounts and deals," Williams says.
Why They Love NYC
ES: "I've never regretted moving here, not for one moment. I love what the city has taught me about myself—I've discovered my strong, compassionate, fighting side. Also, I love that you can sit on the subway and look around and see so many different faces and different cultures."
SR: "Living in the city is everything I thought it would be and more. The opportunities are here! Plus, I walk outside and have the most breathtaking views of buildings and lights. It makes my long, crazy and exhausting days worth it. Every day is an adventure."
RW: "The fact that I have the option to dance every day is truly amazing. I'm living a life that people dream about and I'm so grateful."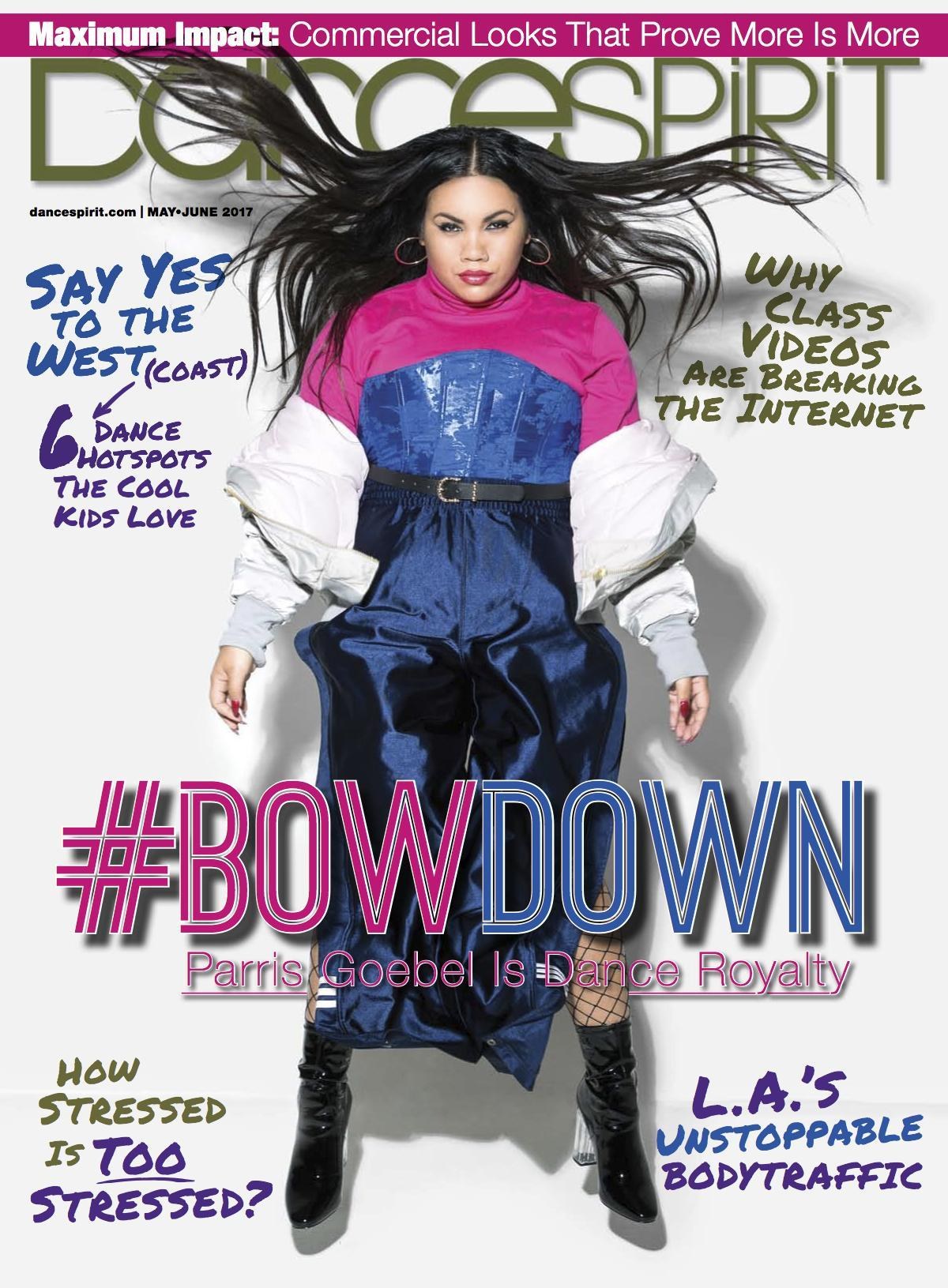 Get Dance Spirit in your inbox