Mar. 23, 2017 03:16PM EST
It all started with a question in an old issue of Pointe magazine: "I feel bad sending all of my dead pointe shoes to a landfill. Is there any way to recycle them?" When Katarina Jakimier read the answer—"Currently, there are no specific pointe shoe recycling programs"—her mind started to churn.
"I really care about the environment," says Katarina, 13, a student at Texas Ballet Theater School in Dallas. "And since dancers go through so many pairs each year, I was pretty surprised they didn't have a way to recycle them." After all, "they're basically made out of cotton, satin and jute. Those are all natural fibers, so they're excellent candidates for recycling."
Katarina, then 12, decided to take matters into her own hands. In February 2014, she began working on the Dallas Pointe Shoe Recycling Project. Now, thanks to her work, the Dallas dance community can breathe easier knowing it's doing its part for the environment: Instead of sending worn pointe shoes to the dump, dancers in the area can drop them off in recycling containers around town. From there, the shoes get picked up, broken down and eventually made into something else.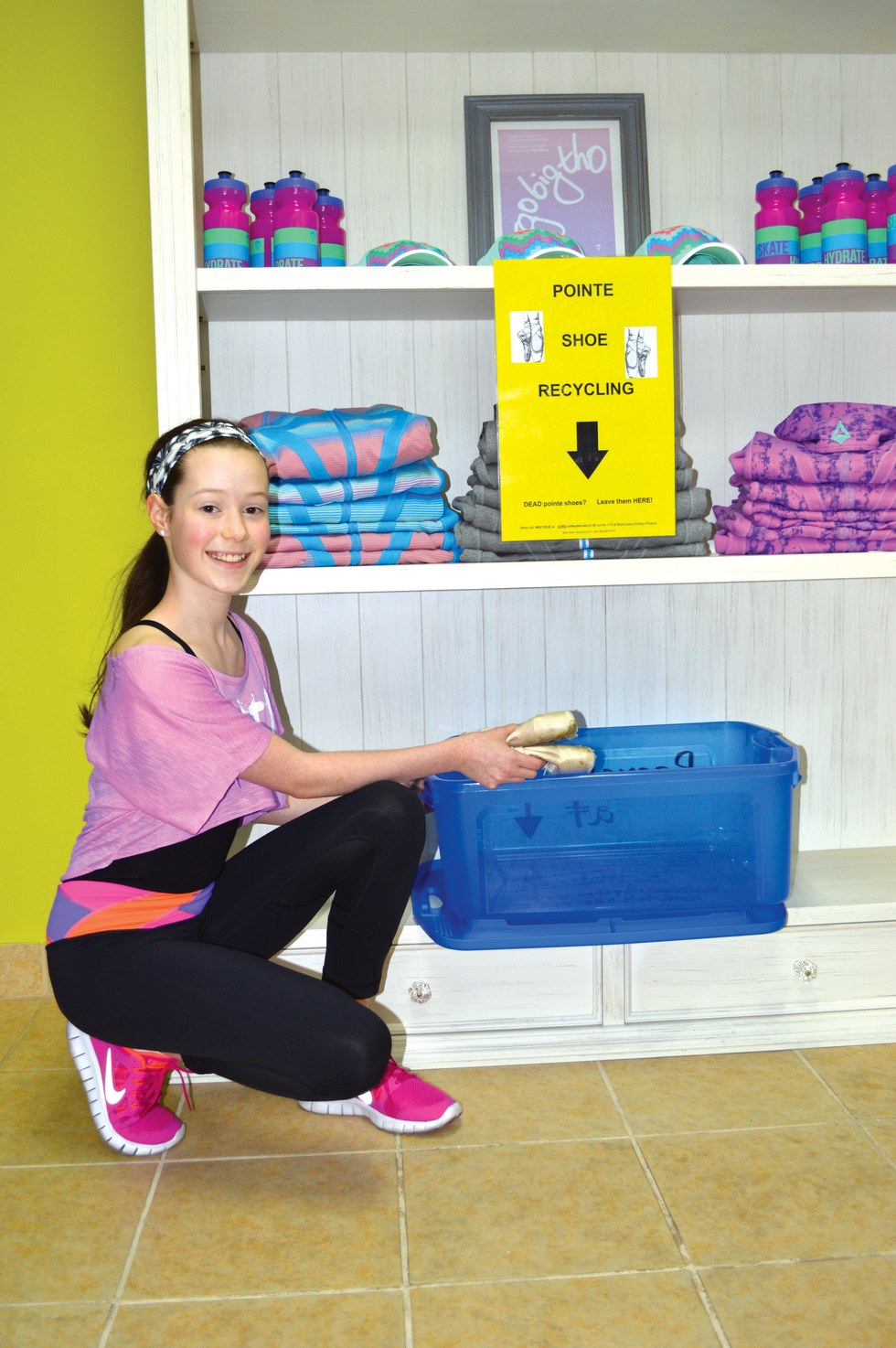 Katarina shows off a pointe shoe recycling bin at the Ivivva by Lululemon showroom in Dallas, TX (photo courtesy Mary Jakimier)
Putting a Plan in Place
Katarina knew starting a recycling initiative wasn't
going to be easy. But she had another driving factor. A longtime Girl Scout, she had been searching for the right project to submit for the Girl Scout Silver Award, the most prestigious prize for Scouts in sixth through eighth grades. And because the rules state that candidates must spend at least 50 hours on their projects, Katarina wanted to choose something related to her passion: dance. A pointe shoe recycling project seemed to be the perfect fit.
"My first step was visiting the major dance companies, dancewear stores and studios in town to find out if any of them had recycling programs," Katarina says. "They didn't—but they all said to let them know if I found anything. So I became even more convinced our community really needed this."
A Test of Perseverance
Katarina began calling recycling centers, but finding a local company that recycled textiles—not just glass, plastic or metal—proved challenging. "It was even harder to find a textile recycling plant that accepted shoes," Katarina says. Many times, she'd reach out to a representative who would, in turn, tell her to call three other people—who would then point her in other directions. And each time, she'd have to start at square one: explaining the pointe shoe cycle. "A few people thought 'Oh, well, all shoes can be reused,' " she says. "I really had to be clear that once pointe shoes are dead, they're dead."
By March, Katarina had started forming a backup plan. "I got in touch with a company called World Wear Project," she says. "They don't quite recycle—the plan was to collect old but still wearable ballet slippers and redistribute them." But the reuse idea wasn't really what Katarina was hoping for. She also thought about collecting worn pointe shoes and mailing them to a center across the country for recycling, but that system was faulty, too. "I didn't like the idea of asking a dance studio to package the shoes and pay for shipping," she says. "It would've been a big burden."
The Pointe Shoe Recycling Project
Just when she was getting desperate, Katarina received an email from American Textile Recycling Services. Its representative was able to point Katarina in the right direction: a recycling bin in Dallas that would accept pointe shoes. "My project was back on!" Katarina says. "Even better was that the ATRS collection bin wasn't far from my house or the dance studios I'd reached out to initially."
Katarina set her plan in motion. She placed pointe shoe collection containers—with posters and information sheets about pointe-shoe recycling—in three dancewear stores and two studios. "The containers are airtight, so the smell of old shoes won't leak out," she says. Once the containers are full, the store or studio owners take them to the recycling bin, empty the contents and bring the containers back to their businesses to reuse.
Later that summer, Katarina found out that her project had earned the Silver Award. But she's not done yet: She wants to spread her green toes even farther. "I really hope people will see the project and contact me," she says, "or start recycling projects of their own. I'm happy with how this turned out and I'm excited to help in other areas, too."
Oct. 25, 2016 09:46PM EST
A year ago, 12-year-old Makenna Miller was living every young dancer's dream: She was dedicated to training at The Loudoun School of Ballet in Leesburg, VA, and was becoming a consistently successful competition star. She's been the overall scholarship winner at conventions like NUVO and 24 Seven, and placed in the top 10 at the 2014 Dance Awards, in the top 8 at New York City Dance Alliance in 2014 and was last year's second runner-up for NYCDA's National Outstanding Dancer award. But a nagging pain in her knee led to a devastating diagnosis: She had a tumor, and it was most likely cancerous. Here's her harrowing—yet ultimately triumphant—story.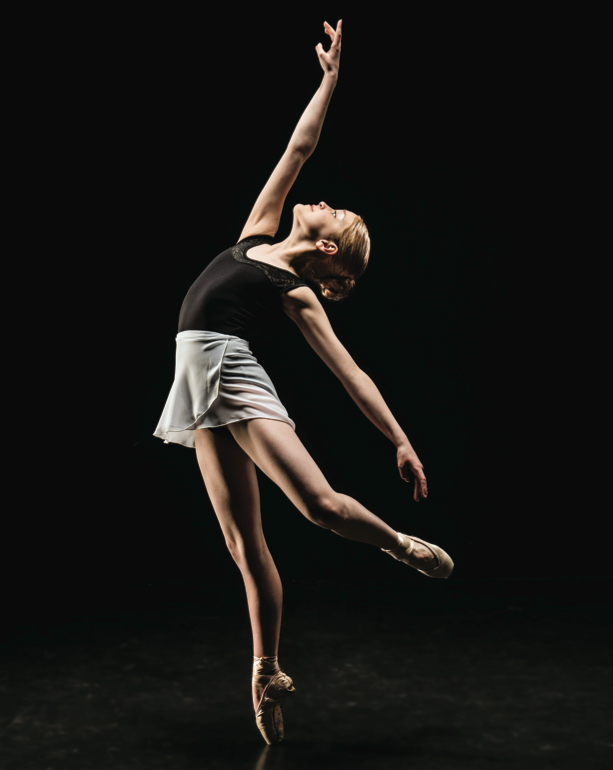 (Photo by Chris Stark, @starkphotoproductions)
Last year, I started having an annoying pain in my left knee. I ignored it for a while and tried not to let it interfere with my dancing, but the pain kept getting worse. Soon, grand pliés were hurting a lot. At this point, Nationals were less than two months away, and the pain was constant. I was so frustrated—I'd planned to compete three solos at Nationals, and they all had to be re-choreographed because I couldn't bend my knee all the way or kneel. I cried a lot because I was working so hard, but my body just wouldn't do what I wanted it to.
After a rough week at Nationals, I took a break from dancing, hoping rest would help get me back to normal. When nothing changed—even physical therapy wasn't helping—I went to see a pediatric orthopedist. He was confused by my symptoms because I hadn't had a specific injury that would cause the level of pain I was having, or explain why I wasn't able to bend my knee. After X-rays didn't show any broken bones or fractures, he sent me for an MRI.
Less than an hour after my MRI, the orthopedist called my mom. The MRI showed a soft-tissue tumor attached at the joint behind my knee. My parents didn't tell me much about what was happening, but I noticed them whispering all the time. The orthopedist sent us to an oncologist at Children's National Medical Center in Washington, DC, after discovering the tumor, and what I didn't know at the time was that the oncologists believed there was a 90 percent chance my tumor was cancerous. They thought I had synovial sarcoma, which is a rare type of cancer—especially in children, and especially unusual in this part of the body. It was a terrible prognosis, and two days later, I was having surgery at Children's Hospital.
The doctors were able to remove the entire tumor, but since it turned out to be larger than they originally thought, they also had to remove a small piece of my calf muscle. I woke up in a lot of pain. My leg was in an immobilizer brace that went from the bottom of my calf to the middle of my thigh. Recovering from the surgery was so much harder than I thought it would be. I was bored at home and begged my mom to take me to the studio to see my friends and teachers.
We went to see the oncologist again the following week for a follow-up, and we got good news. The oncologist told us that after testing, they found out my tumor had actually been benign. I didn't have cancer! It was truly a miracle.
It's been about ten months now since my surgery, and I feel pretty close to normal. I've officially graduated from physical therapy, and I can bend my knee all the way, kneel down and sit back on my heels—which I hadn't been able to do for almost a year before my surgery. I have a scar on the back of my leg that I can't hide, but it'll fade in a couple years.
I'm so glad to be back doing what I love most. I competed for the first time at Youth America Grand Prix this past February, and after being on pointe for just four months—two months before my surgery and two months after my surgery—I placed second in my division in the classical and contemporary categories. I've also competed solos at NYCDA and I recently auditioned for the role of Clara in the Radio City Christmas Spectacular. I was named the national ambassador and spokesperson for iDance4aCURE, a nonprofit that raises money to fund research for childhood cancer. When I got my MRI results that day at the hospital, everything changed for my family—but I ended up being so lucky. I decided I needed to give back to those who haven't heard the same good news I
received.
Feb. 09, 2016 09:41PM EST
In many ways, 23-year-old Cassandra Naud is a typical commercial dancer on the rise. She trained in a variety of dance styles from a young age, attended the American Musical and Dramatic Academy's L.A.-based College and Conservatory of the Performing Arts and hit the ground running after graduation, signing with The Movement Talent Agency (MTA) and jumping into the audition circuit. But Cassandra has something that makes her stand out from her peers: a birthmark that covers her right cheek. Cassandra opened up to Dance Spirit about how her birthmark has affected both her life and her dance career. —Kathryn Holmes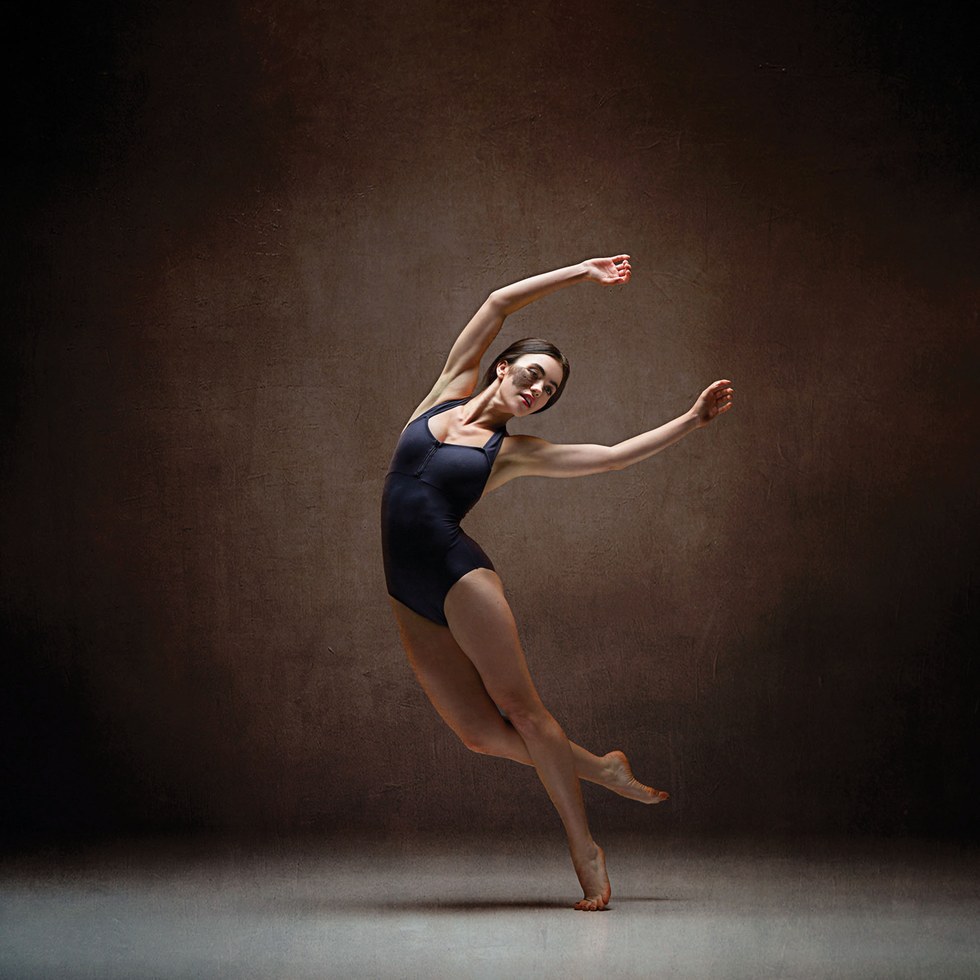 (Courtesy Tio Von Hale)
I was born with what's called a nevus birthmark on my face. When I was a baby, my parents considered having it removed, but the procedure could have left me with a lazy eye and bad scarring, so they decided to wait and let me make the decision when I was older.
As I grew up, the only time I seriously considered removing my birthmark was right before high school. We even made the appointment with the doctor. But I also kept thinking about how my birthmark wasn't hurting me. It wasn't unhealthy. So I decided to embrace how I looked. (I also realized that my apprehensions were less about my birthmark and more about starting high school.)
I began dancing when I was 5 years old, training at FM Dance Station, now called Generation Dance Studio, in Alberta, Canada. I started with jazz and ballet, then added tap, hip hop and contemporary. I was about 9 when I decided I wanted to pursue a dance career, and by high school, I was competing and going to conventions, including Coastal Dance Range, Monsters of Hip Hop and The PULSE on Tour. I even received a Protégé scholarship from The PULSE and got to travel to a few different cities.
I'd always wanted to dance in L.A., but since I'm Canadian, I knew I needed a visa to move there. So I researched colleges in L.A. AMDA was my first choice—and I got in! I enrolled in the BFA program for dance and theater, and I also took advantage of being in L.A.: I went to classes at Millennium Dance Complex, EDGE Performing Arts Center, Movement Lifestyle and Debbie Reynolds Studio. I graduated in 2014, and through an Optional Practical Training visa, I was able to stay and work in the U.S. for one more year. I signed with Movement Talent Agency (the agents attended AMDA's final showcase) and started going to auditions.
While some people might have expected my birthmark to hold me back, that definitely hasn't been the case. I think it's helped me stand out in a good way—people remember me at auditions. In my first year as a dancer, I booked an ESPN promo featuring Maroon 5 and I did a sizzle reel for the TV show "Bandolero," produced by Kenny Ortega and choreographed by Liz Imperio and Chad Carlberg.
Earlier this year, my birthmark actually helped me book a gig. In April, a writer in the UK saw me in a Facebook group for people with birthmarks, and she contacted me for an article about me in a small magazine. Her piece got passed on to the Daily Mail. From there, my story went viral. One day I woke up and suddenly had 6,000 new Instagram followers. The exposure helped me book a music video for Leona Lewis' song "Fire Under My Feet": The director saw my article and asked me to audition. The video was about finding what pushes you in life, and being unique is the fire
under my feet.
Right now, I'm back in Canada waiting for another visa to return to L.A. One day, I'd love to book a world tour or join a company. I've also started building a portfolio for modeling.
By now, I'm used to people looking at my birthmark like it's a problem. But I've learned not to dwell on what other people think. If someone on the street looks at me funny, I don't let it affect me. In the commercial dance world, standing out usually doesn't hurt. But when it does, I just have to remember that nobody gets every job she auditions for, whether it's because of a birthmark or just having the wrong hair color. A dance career is never easy—but  being different doesn't have to be an obstacle.
"While some people might have expected my birthmark to hold me back, that definitely hasn't been the case. I think it's helped me stand out in a good way—people remember me at auditions."
Sep. 17, 2015 04:00PM EST
Two years ago, Christina Ricucci, then 15, was living every dancer's dream. She was training intensively at Dmitri Kulev Classical Ballet Academy, Westside Dance Project and Murrieta Dance Project in Southern California. She earned top awards at competitions, including Teen Best Dancer at The Dance Awards Nationals in 2013. (She even landed on a cover of Dance Spirit as the 2014 Cover Model Search winner.)
As Teen Best Dancer, Christina spent a year traveling to conventions every weekend. But her grueling schedule started taking its toll—or at least that's what she assumed when she started feeling out of sorts after a few months. As it turns out, Christina wasn't just tired or rundown: While on a family trip to Mexico in the fall of 2013, she'd unknowingly contracted Lyme disease. Here's the scary—and ultimately triumphant—story of Christina's battle with the illness. —As told to Alison Feller
Touring with JUMP and NUVO was amazing. But by the end of October 2013, I realized I wasn't feeling like myself. I was growing increasingly tired, and I'd go from being really happy to feeling depressed and angry, and then back to happy. My mind also felt blurry—I couldn't read,  concentrate or even look at my phone.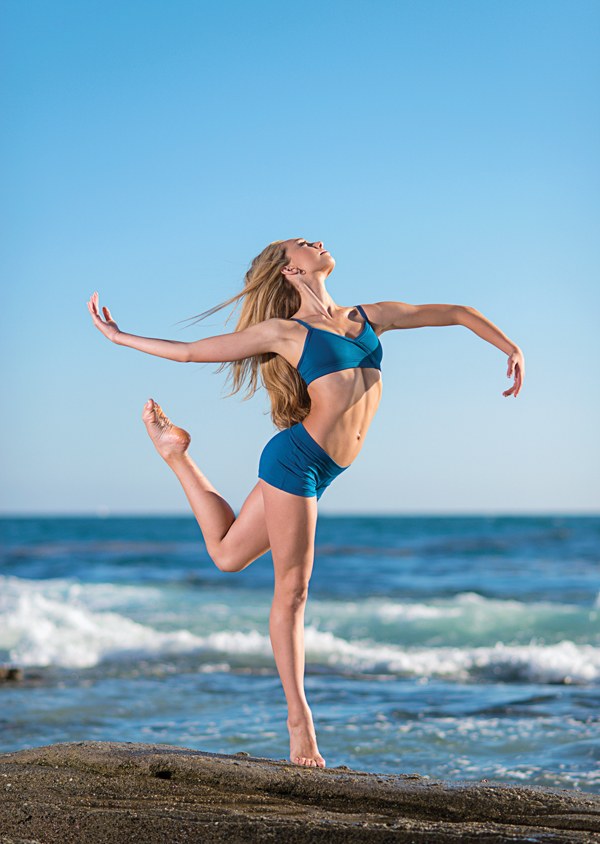 Despite feeling sick, Christina kept dancing—taking classes during the week, touring with JUMP and NUVO and competing with her studio (photo by David Hoffmann, courtesy Ricucci)
I've always had issues with my thyroid and endocrine system: When I was 8, I was diagnosed with Hashimoto's disease and hypothyroidism, which basically means my metabolism runs super slowly. It's always been manageable—I took one pill a day to keep my thyroid regulated. So when I started feeling sick, I figured it was my Hashimoto's acting up, or maybe just something puberty-related.
But when my symptoms didn't go away, I went to a naturopath—someone who specializes in holistic medicine. She ran some tests that indicated imbalances with my thyroid. She prescribed herbal remedies to help regulate it. On top of the thyroid medication (which a doctor had prescribed), I was taking about 20 pills every day.
For the next few months, I continued to take the pills, under the impression I was suffering because of my out-of-control thyroid. Soon, however, I got worse. My whole body ached and I had sharp pain in my knees and hips. I couldn't even do a battement. I knew this wasn't a side effect of Hashimoto's—it felt different from anything I'd ever experienced.
By summer 2014, I was seeing multiple doctors and undergoing many tests every week. My family and I did everything we could think of—I took vitamins, I followed a strict healthy diet—but nothing helped.
Finally, my doctor brought up Lyme disease. It's not always easy to diagnose; Lyme hides in your body and tricks it into thinking you have something else. But my doctor noticed infection markers in my blood. She ran two specific blood tests for Lyme, which came back positive, and a few days after my 16th birthday—almost a full year after I first started feeling sick—I was diagnosed with Lyme disease.
During this process, I continued to dance. I refused to let my sickness take dance away from me. But I was completely overworking myself, going to conventions every weekend, competing with my studio and taking  regular classes and privates during the week. When I got the diagnosis, I was pretty scared about what it meant for my dancing. I didn't want my life to change.
Lyme affects everyone differently. For me, it infected my brain—that's why I was experiencing personality shifts and had excruciating headaches—as well as my joints and muscles. By January 2015, I'd finally hit my breaking point. I could barely walk. So I stopped dancing. It was time for me to take care of my body.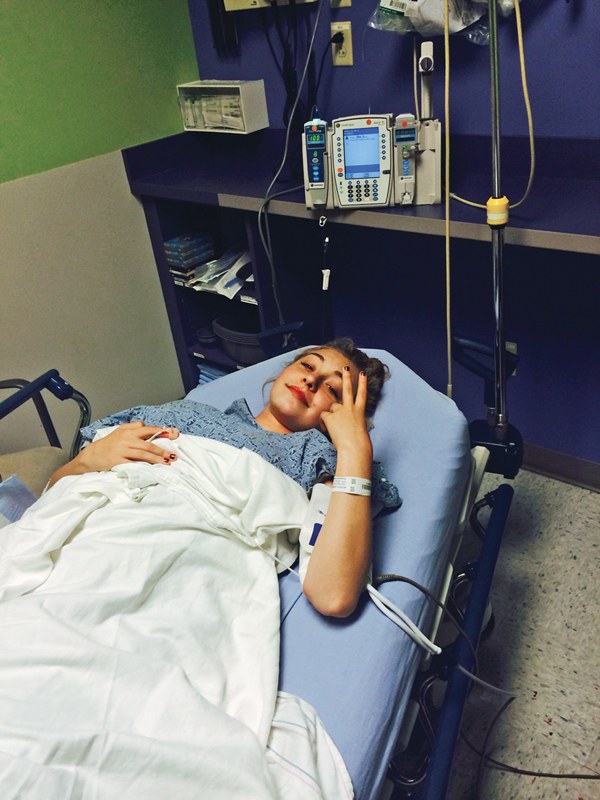 In the hospital (photo courtesy Christina Ricucci)
My treatment was aggressive and went beyond taking pills. After trying many different procedures—including six months of ineffective oral antibiotics—I got an antibiotic PICC line, a tube that went into my arm and transmitted the medicine  directly through my veins up to my heart. For the first week, I couldn't move my arm because it was so sore. I was also exhausted. I drove roughly four hours twice a week to Las Vegas to see my doctor and get blood tests, and that was on top of daily doses of strong antibiotics through my PICC line, plus 90-minute hyperbaric treatments multiple times every week to help kill bacteria in my brain and bloodstream.
The side effects weren't fun, but the good news was that it was working. After about a month, the pain in my hips and joints started to go away, and blood tests showed that my body was beginning to heal. I got my PICC line out three months later—and I felt ready to dance again! I took my first ballet class on April 30. I was excited to be back, even though I was so sore!
My personality also began returning to normal. It was like I woke up one morning and things were back in perspective. I saw what I went through and realized I could help other people by raising awareness about the disease.
When I announced on Instagram that I was being treated for Lyme, I received so much support. I felt really loved, and I'm so thankful. At first I was terrified to tell people; I didn't know if they'd make fun of me, and I didn't want anyone to think I was asking for sympathy.
Getting diagnosed with Lyme disease changed my life and my outlook. Initially I was mad about the whole situation. If I'd been diagnosed correctly and treated sooner, my recovery might have been smoother. But I've accepted that all I can do is keep getting better and stronger. I'm dancing as much as I can. I'm focused on getting my technique back to where it was. I'm not going to waste time being sad.
Lyme Disease 101
How do you get Lyme disease?
It's transmitted by a tick bite, usually during the warmer months. In most cases, the infected tick must be attached to your body for more than a day and a half in order for Lyme to occur.
What are the symptoms?
The earliest sign is usually a rash
that looks like a bull's-eye at the site of the bite. Then, the symptoms vary by person. You may feel fatigued, or have a headache, lack of appetite, muscle and joint aches and a fever. While not everyone develops a rash, the conventional thought is that if you don't have a rash after being bitten, it's unlikely you have Lyme disease.
How is it treated?
Because it's caused by a bacterium, Lyme disease is typically treated with a course of antibiotics, especially if it's detected early. Most cases aren't life threatening, and it's not contagious. Treating the symptoms with painkillers or muscle relaxants can help as well.
How can you prevent it?
While there's no vaccine, the best way to avoid contracting Lyme disease is
to avoid being bitten by a tick. Wear long-sleeved clothing and a hat with
a rim whenever you're in a tick-heavy area, and when you go inside, carefully examine your entire body for ticks. Promptly remove any you see. If you've been bitten, or if a rash develops, see a doctor—and bring the tick with you if possible.
Consultant: Dr. Ole Vielemeyer, MD, is an assistant professor of medicine at Weill Cornell Medical College in NYC.


Get Dance Spirit in your inbox