via Instagram
Have you ever desperately wanted to do your competition solo to that music? You know, the song that gives you goosebumps in the best way possible, sends your dancer's heart soaring—and for those same reasons is pretty much guaranteed to be used by a million other comp kids? 3-time US national champion figure skater Ashley Wagner knows that feel—and she's choosing to perform to music from "La La Land"—the danciest movie musical in a long time—anyway.
Keep reading...
Show less
It's easy to forget how lucky we are to pursue dance at all, let alone in the beautifully equipped studios that many of us call home. But for many aspiring dancers around the world—especially in communities plagued by violence—resources are few and far between.
As the Rio Olympics wind down, we've had plenty of time to be awed by the amazing feats of athletic prowess, and the sacrifices and struggles of each competitor. But throughout Rio, there are people waging a daily struggle against poverty and many of them hope to accomplish amazing things themselves.
Meet the dancers of Na Ponta dos Pes, or "On Tiptoe." These girls are from the Complexo de Alemão favela, one of the neighborhoods in Rio that's often riddled with violence. Rather than living in fear, former rhythmic gymnast Tuany Nascimento started the "On Tiptoe" program, and now teaches ballet classes to her tiny dancers on a basketball court. Nascimento has even bigger dreams, hoping to one day open a community center in the neighborhood.
Check out some of the photos by Brazilian photographer Sebastian Gil Miranda, who has frequently photographed Nascimento's class: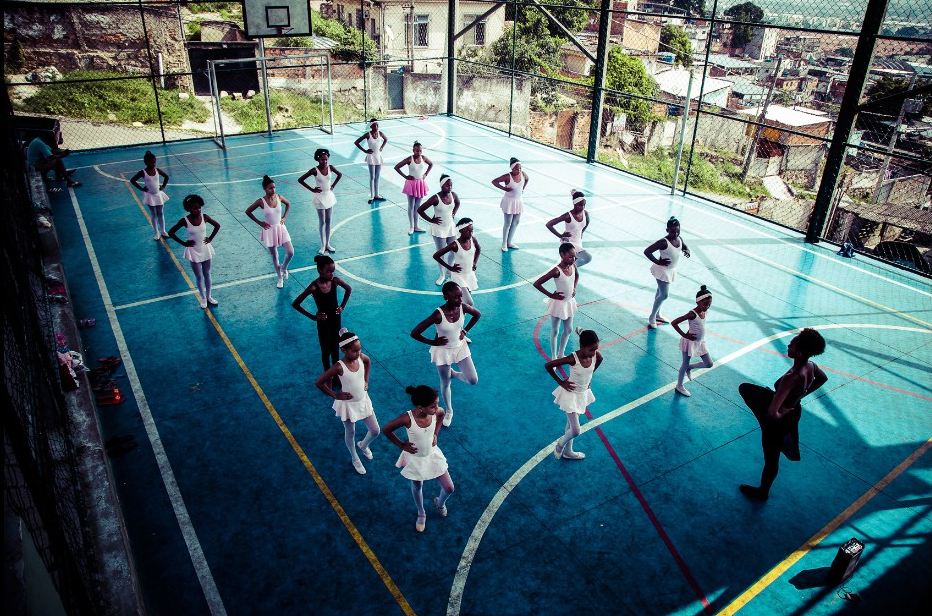 (Photo by Sebastian Gil Miranda)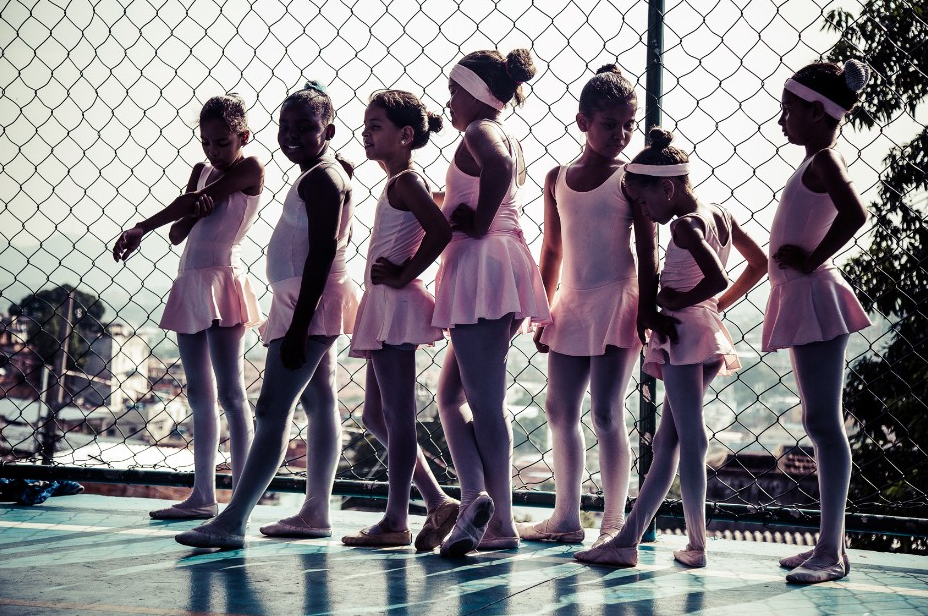 (Photo by Sebastian Gil Miranda)
Mar. 23, 2017 08:25AM EST
They're here! They're here! The Olympics are FINALLY HERE!
OK, yes, fine, the Sochi Games officially started yesterday. But tonight we'll get to see the splendiferous opening ceremony. And that makes it all so much more official.
The ceremony is also an opportunity for some pretty serious dancing. (NBC: Let's actually air the dancing this time, OK? Nobody wants a repeat of the London dance debacle.) And the choreographic mastermind behind tonight's sure-to-be-showstopping spectacle is actually a familiar face: Broadway's Daniel Ezralow, best known for his work on Spider-Man: Turn Off the Dark.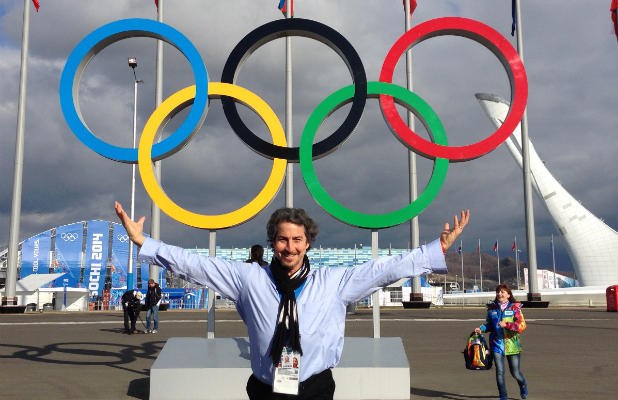 Ezralow strikes a pose in Sochi (photo via thewrap.com)
Ezralow told People that he'll be using about 80 professional dancers and hundreds of volunteers to create a performance about "20th-century Russia." Here's the interesting thing: Though his grandfather fled Russia in 1905, Ezralow is pretty far removed from the country these days—he lives in L.A. So we're curious to see what kind of cultural-fusion choreography he's come up with. (We're picturing Bolshoi ballerinas flying through the air, Spider-Man-style...which actually sounds kind of awesome, right?)
Tune in to NBC tonight at 7:30 to see the show!
Mar. 23, 2017 05:18AM EST
Congratulations to Gabby Douglas! Watching the amazing "flying squirrel" win Olympic gold in the women's all-around gymnastics competition yesterday was an incredible thrill—especially since Gabby, with her megawatt smile, is such an easy person to root for. (Congrats are also in order for teammate Aly Raisman, whose solid performance brought her this close to the bronze.)
But I'd like to pay tribute, for just a moment, to yesterday's silver medalist: Russian phenom Viktoria Komova. Why? Because in ballet terms—and let's be honest, I evaluate everything in ballet terms—she's gorgeous. Her hyper-extended legs, archy feet, and crazy flexibility make everything she does, from the uneven bars to the vault, look beautifully polished. There's also an inherent grace to the way she carries her upper body.
Though Viktoria's obviously had, like most gymnasts, lots of ballet training, looking like a ballerina wasn't exactly her first priority yesterday. (When you have to do a backflip on a 4-inch beam, sometimes grace goes by the wayside.) But her raw physical gifts are just so extraordinary that I want to slap pointe shoes on her and teach her Swan Lake.
For your bunhead pleasure, here are a bunch of photos of Komova at her most balletic. Enjoy!
[portfolio_slideshow nowrap=0 thumbs=true timeout=4000 showtitles=true showcaps=true showdesc=true]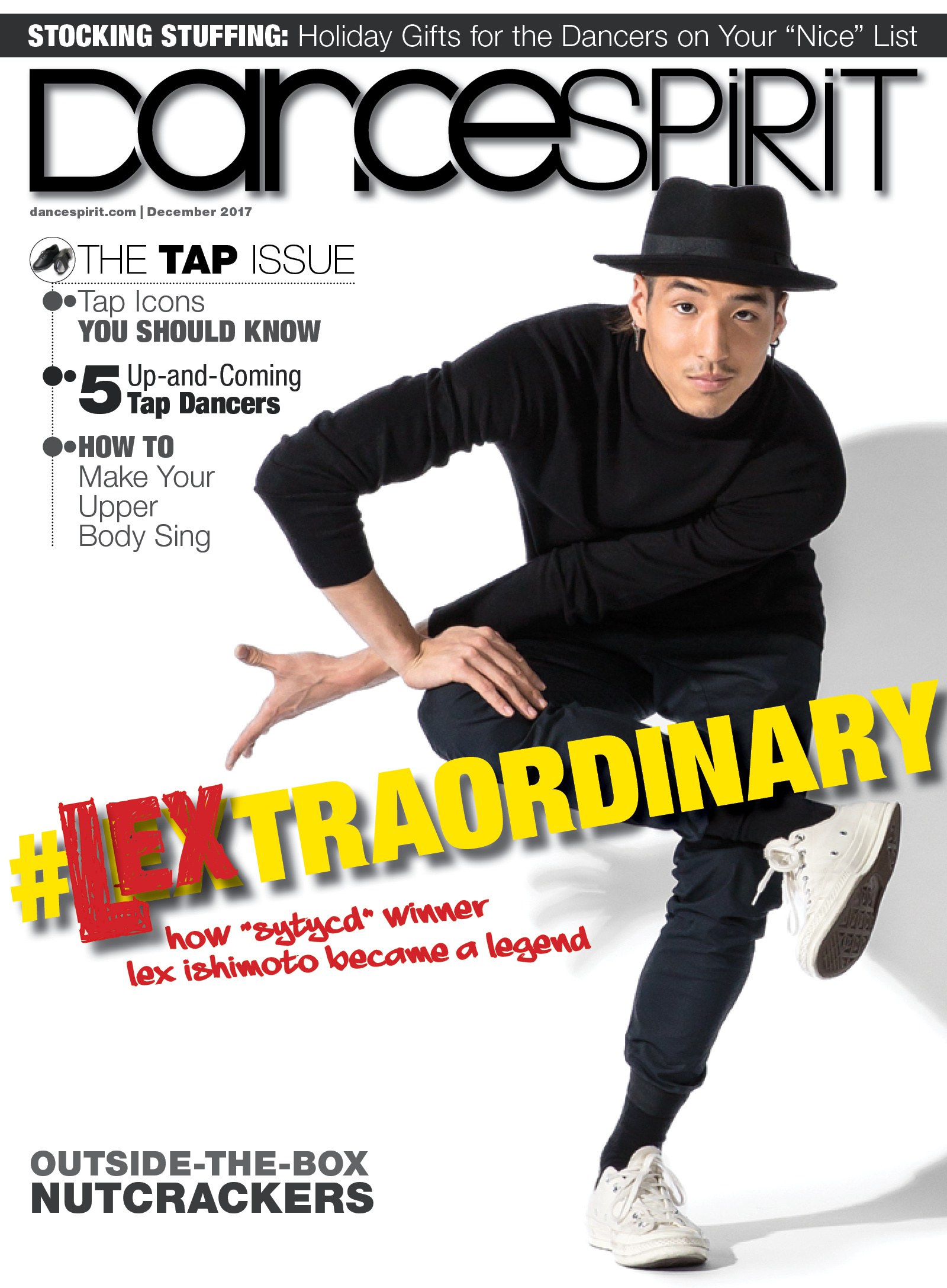 Get Dance Spirit in your inbox