Taylor Stanley (front) and Daniel Applebaum rehearsing Justin Peck's The Times Are Racing (via Instagram)
If you're a ballet person, your feeds are probably full of gorgeous previews of Justin Peck's new work for New York City Ballet, set to premiere tomorrow night. Excited as we are about that, though, we're almost more excited that Peck's The Times Are Racing—which NYCB debuted in January—is returning to the stage this fall.
Why? Well, firstly, we can't get enough of its powerful, infectious energy (or its fabulous costumes by Opening Ceremony). But we also love, love, love the way Peck has been experimenting with gender-blind casting in the piece.
Keep reading...
Show less
Choreography
Mar. 01, 2014 05:30PM EST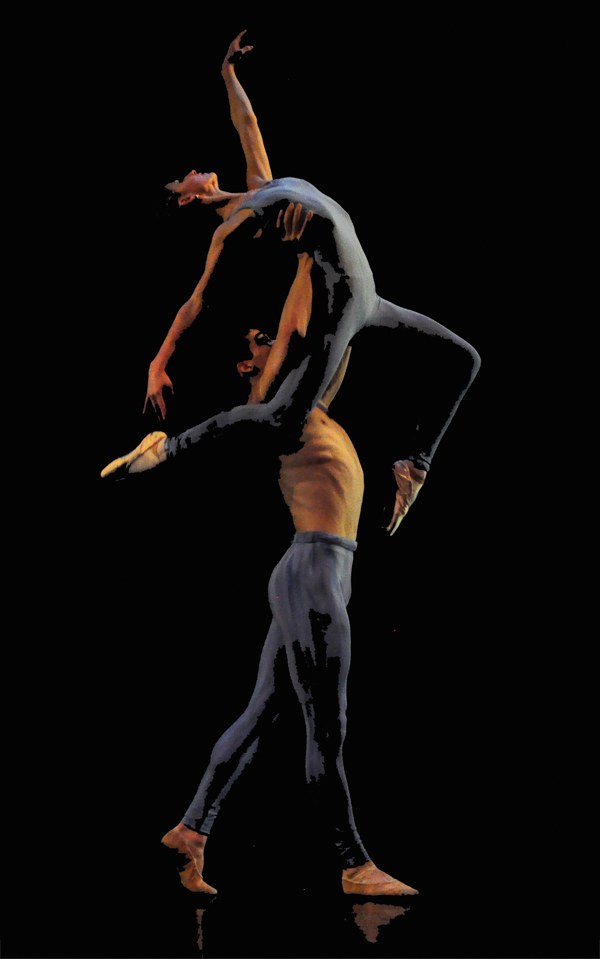 Andrea Bayne and Matthew Cluff in Bruce Monk's Nocti Lux at Ballet Victoria (photo by Jean-François Mincet)
Sizzling tension, intoxicating romance, heart-wrenching drama: Whether we're talking about a "So You Think You Can Dance" routine, the Black Swan pas de deux or a classic Fred and Ginger–style ballroom number, duets can pack a serious emotional punch. They can also wow us with their amazing lifts and other feats only possible through partnering. But creating a dance for two is uniquely difficult. How do you choreograph for two bodies in a way that's flattering, balances tricks and artistry and leaves a lasting impression? DS talked to the pros to find out.
Before You Get to the Studio
Duets are, by their nature, relationship stories. So start by defining the tale your dancers will tell. "SYTYCD" and Broadway choreographer Joey Dowling likes to watch couples on the NYC subway—their body language and interactions often give her ideas.
And don't be afraid to go beyond the typical love story. Shannon Mather, choreographer for "Dancing with the Stars" and director of Mather Dance Company, once made a duet for twins, with one as the "mind" and one as the "body." Travis Wall is known for his powerful guy-guy duets for "SYTYCD," like the Season 7 piece he made for Kent Boyd and All-Star Neil Haskell about two feuding friends.
Find a Balance
Good duets require a delicate balance of ingredients. Dowling calls it her "recipe": "A good recipe has a dash of this and two cups of that," she says. "In dance terms, you don't want a work to be all partnering or two people doing side-by-side solos."
It's particularly important not to overstuff your piece with impressive lifts and forget about the quieter, simpler movements. "Remember to allow the duet to breathe—that's when the chemistry between the dancers builds," Mather says. "Sometimes it's the moment when the two are just looking at each other, engaging with each other, that brings the audience in. Plan the big lifts, but the chemistry is what the audience will remember."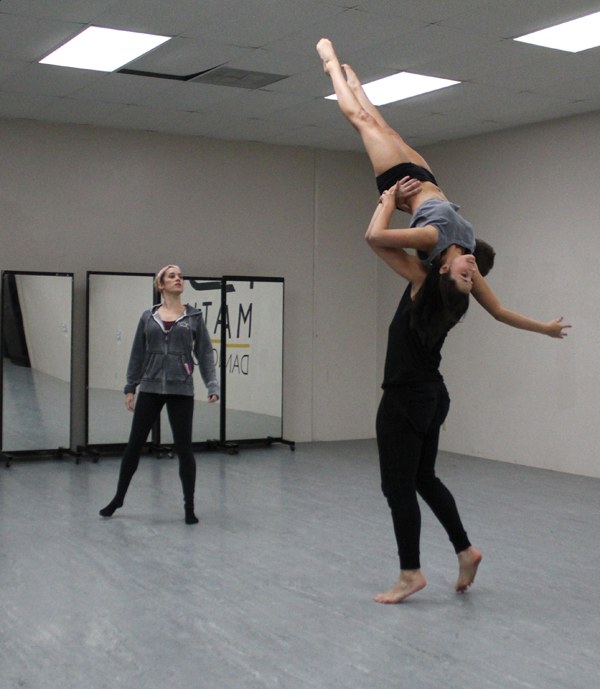 Shannon Mather rehearsing Lonni Olson and Jace Zeimentz (photo by Tamerra Herres)
Play up the Dancers' Strengths
Sometimes the biggest challenge when choreographing a duet is dealing with two dancers who aren't exactly a match made in heaven. What if you're working with a powerhouse technician and an emotional mover, or an experienced girl and a totally inexperienced guy—or two people who simply don't get along?
If your dancers aren't technical equals, don't force it. "I'm never going to have two dancers pirouette at the same time if one's a strong turner and the other's not," Dowling says. Pushing a dancer's technical limitations is generally a good thing—but not when he or she is going to be closely compared to the only other person onstage. Instead, blend the dancers' strengths by "restyling" or modifying their best tricks. "Don't try to do an overhead lift with a guy who doesn't have the technical experience needed," Mather says. Instead, opt for a shoulder sit, a cradle or another simpler lift that still looks interesting. "You can find the 'wow' moment without breaking the girl's neck," Mather says.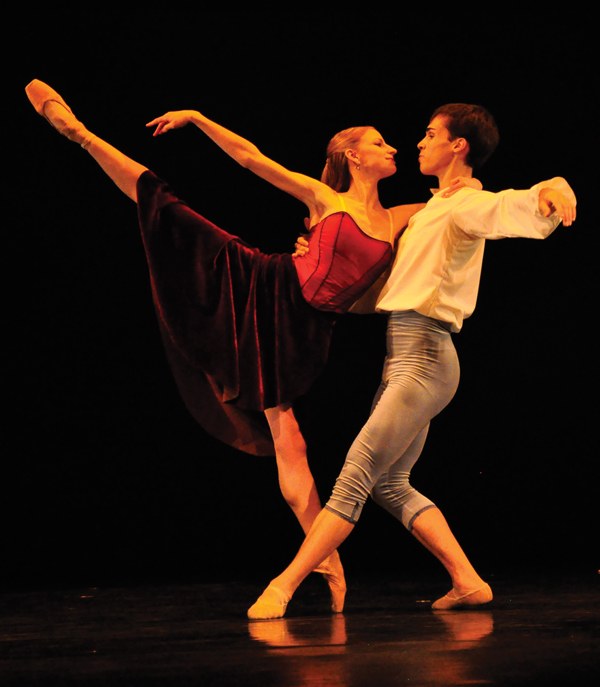 Andrea Bayne and Matthew Cluff in Paul Destrooper's Dances with Wolfgang Amadeus Mozart (photo by Jean-François Mincet)
Dancers of different experience levels can actually be a blessing in disguise. Paul Destrooper, artistic director of Ballet Victoria in Victoria, British Columbia, loves the dynamic energy sparked by pairing a veteran with someone greener. "There's a circle of learning and experience that's unique in pas de deux work," he says. "It can be tough and stressful, but it's valuable for a mature dancer to mentor a newer one."
Dealing with personality conflicts is stickier—but as the person at the head of the room, you're the one who has to lay down the law. Dowling has "zero patience" for bickering. Make sure your dancers understand that personal differences must be put aside the moment they set foot in the studio. And there's actually a certain heat between dancers who dislike each other. If you can, incorporate that into the choreography.
Ballet
Apr. 25, 2011 08:20AM EST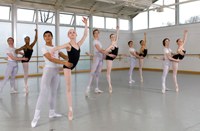 Washington School of Ballet students in pas de deux class. Photo by Stephen Baranovics.
You're at a summer intensive, taking your first pas de deux class—ever. Your palms sweat as you grasp your partner's hand for a shaky promenade, staring intently at the floor to avoid looking him in the face. "Sorry!" you chirp nervously when you fall off pointe, feeling your face grow hot when he doesn't say anything. "Ugh!" you think. "Why is this so awkward?"
Partnering class can be intimidating at first. Guys are touching you, lifting you and whipping you around. You have to smile and sometimes even act like you're in love, though you may not know or like each other. Pretty much everyone suffers from partnering anxiety, but if you know what to expect and keep an open mind, you can work through it and have a blast.
How to Prepare
Your partner needs access to your torso without any obstructions, so keep things basic with a leotard and tights. (And make sure your leo has good bottom and chest coverage—things tend to ride up and shift during lifts!) Some teachers won't allow you to wear a skirt during partnering class, but there's good reason: "The guys' hands can get caught in the bow," says Pittsburgh Ballet Theatre principal Julia Erickson. "If you're permitted to wear one, tuck in the ribbons."
When a partner is supporting you, you can stay on pointe for long stretches of time—and in pas de deux class, you will, which can totally kill your pointe shoes. Put on a newer, harder pair to help you maintain your balance and prevent overstretching the top of your foot.
You'll be in close physical contact with your partner, so you might want to swipe on some extra deodorant and sneak a quick mint to combat any dragon breath. "Don't go crazy with the perfume," says Erickson, "but wear a clean leo and have good hygiene."
In-Class Basics
Don't worry about the nightmare scenario of being the "last girl picked": Most of the time, your partner will be selected for you. "We usually put dancers together according to height and body type," says Houston Ballet Academy teacher Andrew Murphy. Sometimes you may have to share your partner if the male/female ratio is uneven.
Beginning pas de deux classes focus on simple movements. You might start with a basic weight transfer exercise where your partner shifts you forward, back and side to side on pointe. Later, you'll practice promenades in various positions, pirouettes from fourth and finger turns. "I don't have students do big lifts right away," Murphy says. To avoid possible injury (and embarrassment), he'll modify a more complicated lift and work on it over the summer as the boys get stronger.
Partnering involves intricate coordination—you have to jump at the exact moment the boy lifts for maximum effect (and minimal strain on his lower back). But a good partnership also means letting go. "You have to trust him," Erickson says. "Don't try to partner yourself. Hold your center, but give him your weight and be malleable so he can shape you into positions."
Working Through the Weirdness
Partnering definitely has its awkward moments. "I remember having a huge crush on my first partner," says Washington Ballet principal Elizabeth Gaither. "I wasn't used to boys touching me. I was completely mortified! Our instructor would say, 'Look him in the eyes,' and I just couldn't."
Touching your partner is a huge part of the learning process, but your teacher will help you get used it. "I teach them how and where to put their hands," Murphy says. "They get more comfortable as time goes on." Once you get a little more involved in the class, "you won't even notice where his hand is or what's happening," Gaither says.
However, with all this close-range dancing, someone's bound to get whacked. "I elbowed my partner in the nose once during a pirouette and almost broke it," Gaither says. "He was bleeding all over!" You'll need to figure out how much space to keep between each other to avoid collisions, and adjust to physical differences like height or arm length with each partner. But remember that even the pros occasionally knee or slap their partners accidentally. If it happens, apologize, but don't beat yourself up about it.
What if your personalities clash? "Stay calm and don't let frustration get to a boiling point," Gaither says. "Ask him what he needs and what you can do to help. Keep communication going." And if that doesn't work? "Be honest and say, 'I'd like to learn as much as possible. Please help me so we can both benefit,' " Erickson says.
You may feel self-conscious about working with a boy for the first time, but try to keep an open mind and a sense of humor. "We think that we're the only awkward ones, but everyone's in the same boat," Erickson says. "Remember, you're there for each others' mutual benefit." Learning how to partner is an exciting stepping stone in your dance career—let go, have fun and enjoy the ride!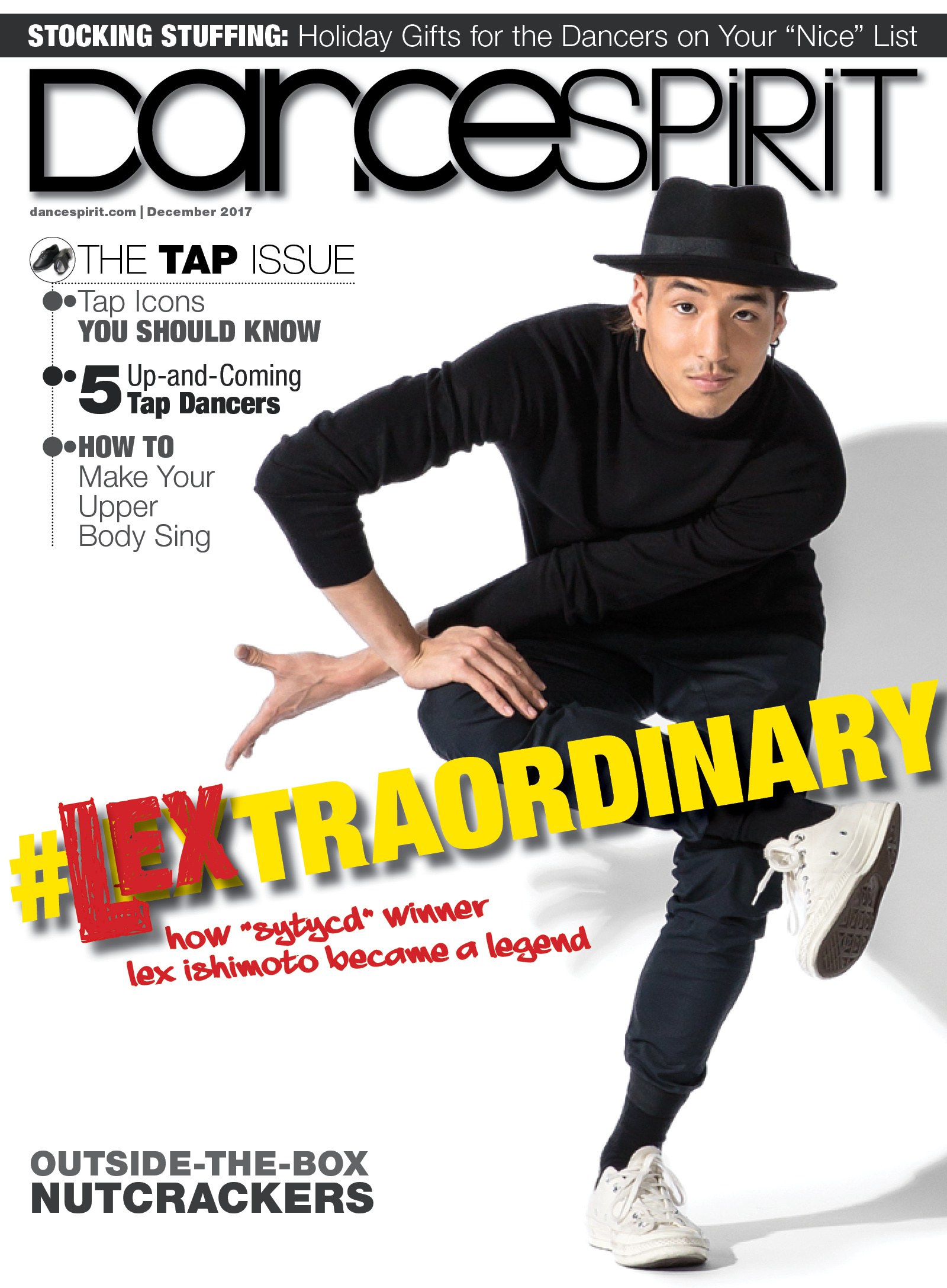 Get Dance Spirit in your inbox