Mar. 23, 2017 10:55AM EST
Broadway on TV alert! Broadway on TV alert! PBS is airing a new documentary this week that gets down and dirty with the team behind the current revival of Annie.
"Annie: It's the Hard-Knock Life, From Script to Stage" zooms in on the creation of a single number in the show (that'd be "It's the Hard-Knock Life," of course). There's a ton of interesting footage of both the super-talented orphans and the awesome creative team—including one of our all-time faves, choreographer Andy Blankenbuehler—at work. You'll get a look at everything from the costume and set designs to the dance rehearsals. And naturally, there's plenty of the cast of orphans just being their insanely cute selves.
The film airs this Friday, June 28 at 9 pm EST (click here to check your local listings). In the meantime, take a peek at this trailer, which features Blankenbuehler doing his not-to-be-missed "angry orphan" face:
Dec. 21, 2016 03:27PM EST
Yes, dance is all over television these days (Hi, "SYT"! Hi, "DWTS"! Hi, J. Lo's new show! Hi, Jenna Dewan-Tatum's new show! Hi, Tricia Miranda's new show!). But world-class ballet? World-class ballet is decidedly not all over television these days. And fans of the U.S.'s top ballet companies have even been disappointed by the recent spate of ballet simulcasts in movie theaters, which have predominantly featured Russian and British companies.
That's why we're so stupid excited that a New York City Ballet performance will air on PBS this winter. The program is actually a recording of one of the performances the company gave in Paris last summer—and it's a fabulous lineup, highlighting ballets by George Balanchine set to works by French composers.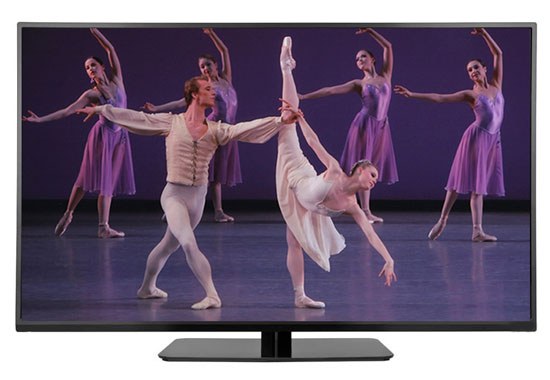 Yup, this is happening! (Inset: New York City Ballet's Sara Mearns and Ask la Cour in Walpurgisnacht Ballet. Photo by Paul Kolnik.)
So, what exactly will we be seeing? The sweeping Walpurgisnacht Ballet, with Sara Mearns and Lauren Lovette in the leading roles; Sonatine, an elegant pas de deux starring Megan Fairchild and Joaquin De Luz; the epic Symphony in C, with a showstopping cast including Tiler Peck, Teresa Reichlen and Taylor Stanley; and La Valse, an eerie, seductive ballet featuring Sterling Hyltin, Jared Angle and Amar Ramasar.
TL;DR version: It's gonna be good, guys. Set your DVRs for February 17 and February 24 at 9 pm (check your local listings to be doubly sure of air times).
Oct. 14, 2016 11:00AM EST
There is literally no such thing as too much Hamilton. Ever. Which is why we're suuuuper-duper pumped about the new documentary Hamilton's America, a deep dive into the making of the smash Broadway musical. And when we say deep dive, we mean DEEP: The doc took three years—three years!—to put together.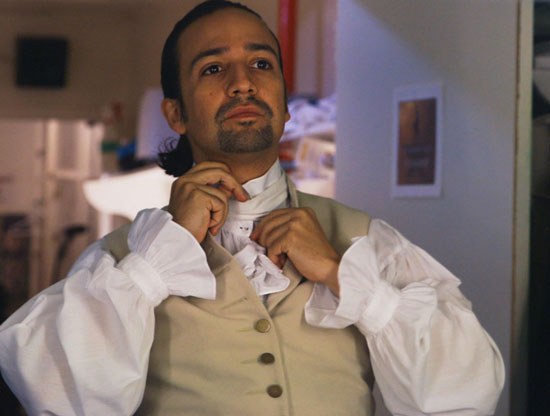 Lin-Manuel Miranda backstage at Hamilton, in a scene from Hamilton's America (RadicalMedia)
Why so long? Oh, you know—because it just casually includes interviews with the likes of Stephen Sondheim, Questlove, Jimmy Fallon, Nas and a slew of politicians. Including, um, President Barack Obama. So. There's also lots of footage of the NYC production with its original cast—footage that is, for those of who have yet to score tickets to the ever-sold-out real thing, essentially priceless.
PBS is airing Hamilton's America next Friday, October 21 at 9 pm. DO NOT THROW AWAY YOUR SHOT to see this, friends. And in the meantime, a) take PBS's excellent Hamilton quiz (we got 16 out of 16, natch!) and b) enjoy the teaser:
Apr. 20, 2015 03:55PM EST
Make a list of the best ballet companies in the world, and I'm going to take a wild guess you put American Ballet Theatre at, or close to, the top. And of course you did—for the last 75 years, the company has helped define what American ballet is, and where it's going. Photos of its company members line all of our childhood bedroom walls; I still gasp when I see one of its stars in real life.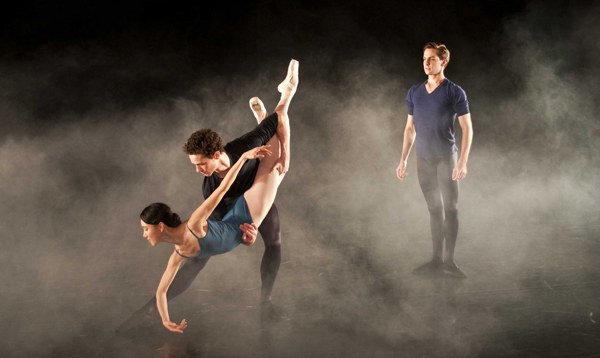 (From left) ABT principals Hee Seo and Cory Stearns in rehearsal with soloist Joseph Gorak (George Seminara, courtesy PBS)
This season marks ABT's 75th anniversary, and PBS—the TV station that recently brought Mark Morris Dance Group and the School of American Ballet to our living rooms—will help commemorate the occasion with another gem on its lineup: "American Ballet Theatre: A History," part of the "American Masters" documentary series, will premiere on May 15.
Famed filmmaker Ric Burns is at the helm of the project, which actually started way back in 2006. Burns was given unprecedented access to the company's inner workings, capturing hours and hours of footage, including rehearsals, performances and interviews. The documentary captures ABT stars in action—like Julie Kent, Gillian Murphy, Misty Copeland, Marcelo Gomes, Hee Seo, Isabella Boylston, Herman Cornejo, Daniil Simkin, Joseph Gorak and Cory Stearns. There's also rare footage of Mikhail Baryshnikov, Antony Tudor, Jerome Robbins and Agnes deMille. Seriously—you don't want to miss this!
Watch the trailer below to get pumped, then check your local listings and set your DVR!


Get Dance Spirit in your inbox