You probably know Ava Cota as the lovely, leggy dancer who was rejected from the Abby Lee Dance Company, on "Dance Moms," because she was "too tall." Now, that lanky frame is propelling her career as a model. Ava just made her New York Fashion Week runway debut, and we're guessing it won't be the last time the six-foot beauty graces NYC's catwalks.
Keep reading...
Show less
Travis Wall has taken the contemporary world by storm with his Emmy-winning creations for "So You Think You Can Dance" and mesmerizing works for his own company, Shaping Sound. But this month, he'll dip his toe into the ballet world with a new work for Cincinnati Ballet. (Wall also choreographed a piece for Los Angeles Ballet back in 2010.)
Keep reading...
Show less
When former ballet dancer Kayci Treu first joined the ballroom team at Brigham Young University, her coaches would often reprimand her for "backleading," or performing steps without waiting for cues from her partner. The Vaganova-trained dancer had done her fair share of ballet pas de deux—but, as she explains, "that's about a ballerina being supported by her cavalier or prince. Ballroom is more symbiotic. The heart of ballroom is the two-person connection—a man and a woman working together."
In the ballroom world, the role of "leader" typically falls to the male partner, while the female dancer is the "follower." But if you're a woman trained in a style like ballet or jazz, where you're in command of your performance at all times—or if you're just a type-A person—it can be challenging to relinquish control. We asked Treu and veteran "Dancing With the Stars" pro Ashly DelGrosso-Costa to offer tips to help you get out of your head and move in sync with your partner.
Keep reading...
Show less
How To
Aug. 16, 2017 12:19PM EST
Jade Chynoweth knows how to mesmerize an audience with some killer eye contact. (Joe Toreno)
In an audition or onstage, knowing how to use eye contact appropriately is a total game changer. Dancers who aren't afraid to meet the eyes of judges or audience members exude a special confidence that allows them to be seen as capable, talented performers. When dancers look at the floor or around the room, though, they telegraph insecurity. Don't send your critics looking for flaws! Avoid these three no-no's and become a true master of eye contact.
Keep reading...
Show less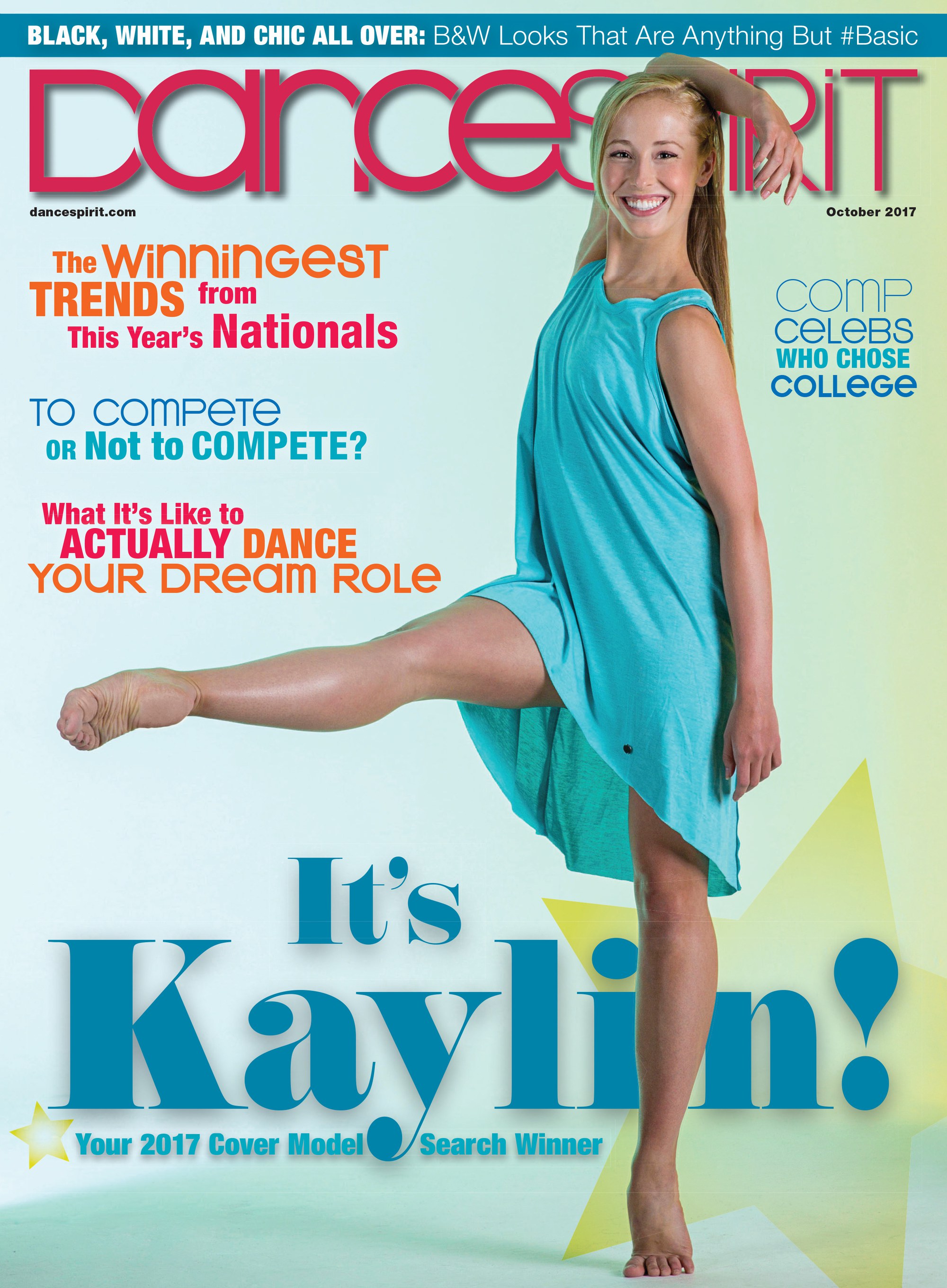 Get Dance Spirit in your inbox