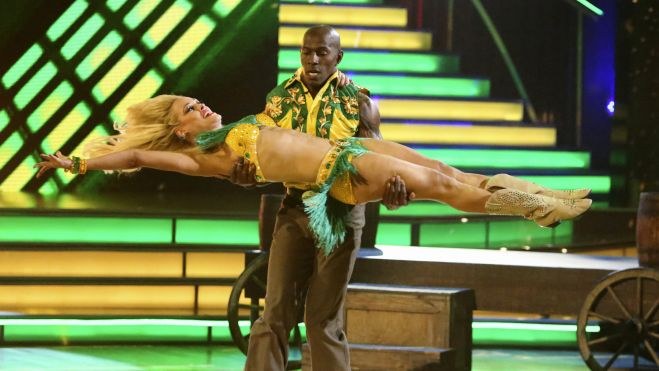 Congratulations to the newest "Dancing with the Stars" champs, Green Bay Packers wide receiver Donald Driver and his pro partner Peta Murgatroyd!
In the end, the final three stars—Driver, Katherine Jenkins and William Levy—were all earning perfect and near-perfect scores for their full-out routines. (Dare we say this has been the most-talented season yet?) But when America weighed in, Driver had stolen the hearts and votes of viewers around the country and was awarded the coveted mirror ball trophy.
Now you tell us: Did the right star win? Who was your favorite? Who do you want to see dance again in the upcoming all-star season? We want to know!
"Dancing with the Stars" pro Maksim Chmerkovskiy officially put a ring on it when he proposed to girlfriend and fellow "Dancing with the Stars" pro Peta Murgatroyd this past Saturday night—basically cementing the pair's cutest-couple-of-all-time status.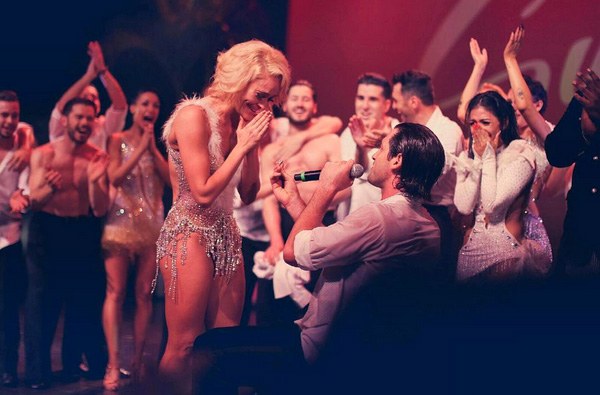 Audience members captured the magical moment, which Maks later posted on Instagram. (Photo by @maksimc)
The proposal story has us swooning, and, quite fittingly, took place on the dance floor. During a performance of Sway: A Dance Trilogy at the Olympia Theater in Miami, Chmerkovskiy surprised the audience and his cast mates by getting down on one knee and popping the question, telling his future bride "I'm in love with you, and I will be in love with you for the rest of my life." OMG.
The pair later posted more adorable love notes and photos of the moment on Instagram, Chmerkovskiy's captioned as "She said 'yes'" and Peta's with the caption "I said yes!!!!!! You have my heart forever my love. Love always wins."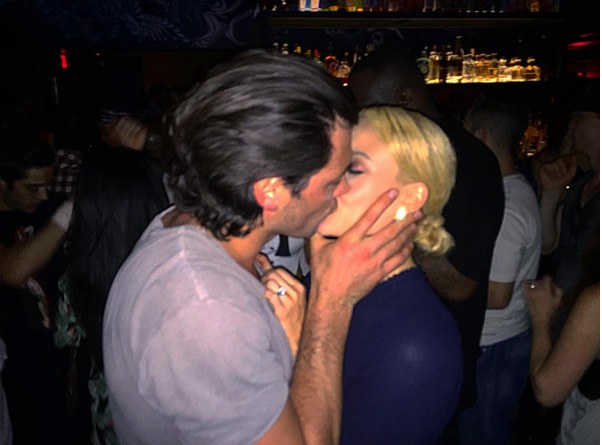 AWWWWWWW. (Photo by @petamurgatroyd)
Later that night, Peta was spotted flashing her new bling and posing with her future sis-in-law at the Sway Alfalit Gala.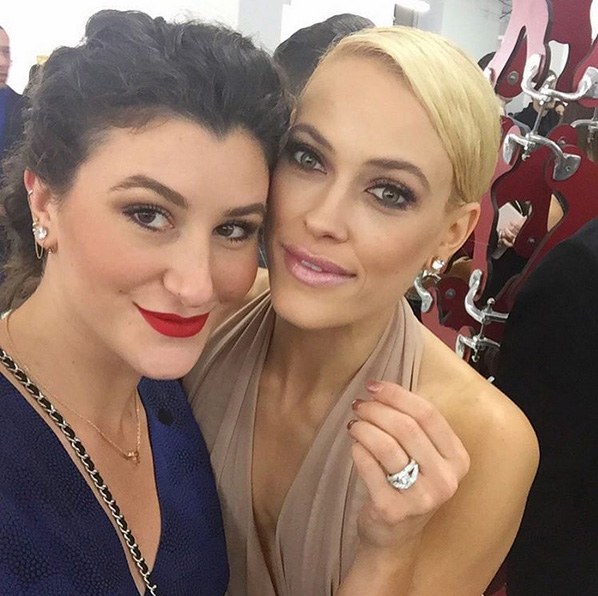 Just look at that rock!!! (Photo by @petamurgatroyd)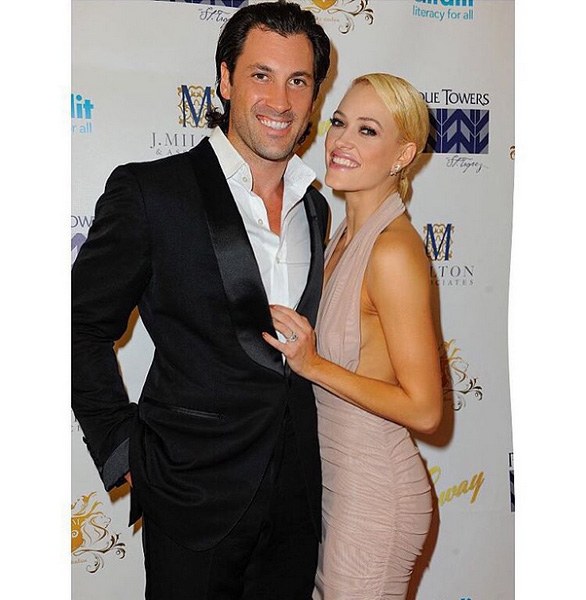 They're SO happy! (Photo by @petamurgatroyd)
Congrats you two lovebirds!!
P.S. We're gonna need wedding details, NOW!
Oh, dance #pranks!
Maksim Chmerkovskiy and Peta Murgatroyd, as if it needs to be said, are incredible ballroom dancers with multiple "Dancing with the Stars" championships to their names. (They're also a smokin'-hot offstage couple.) But what if Maks and Peta were just two not-so-talented olds trying to shuffle their way through an open dance class?
That's the question "Good Morning America" posed this week. For a special "GMA Undercover" segment, the show put Maks and Peta in some pretty effective disguises—fake bellies and aggressive wigs were involved—and dropped them into a musical theater class at NYC's Steps on Broadway, where the duo did their best bad dancing.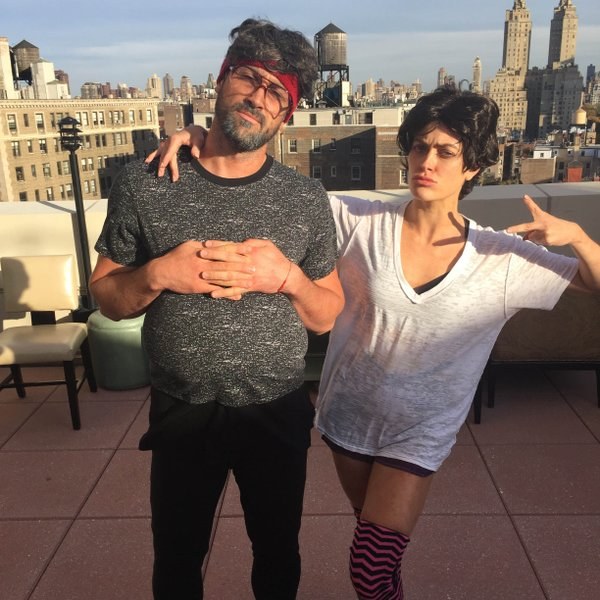 Maks and Peta's alter egos (via @petamurgatroyd)
Basically, they tried to look like Aunt Linda and Uncle Jerry* on the dance floor at cousin Ashley's wedding—and because they're overachievers in everything they do, they were darn convincing. Not that it was easy for them to go against all their better dance instincts. "I was trying not to laugh at the people who were laughing at me," Murgatroyd said. "It was kind of hard to be off beat, actually."
Eventually Maks and Peta couldn't help but bust out a fabulous little salsa number, cluing in their legitimately clueless classmates. You just can't keep world-class dancers down.
Enjoy all the delightful awkwardness:
*For the record, their official code names were Bob and Ronda. Which is amazing.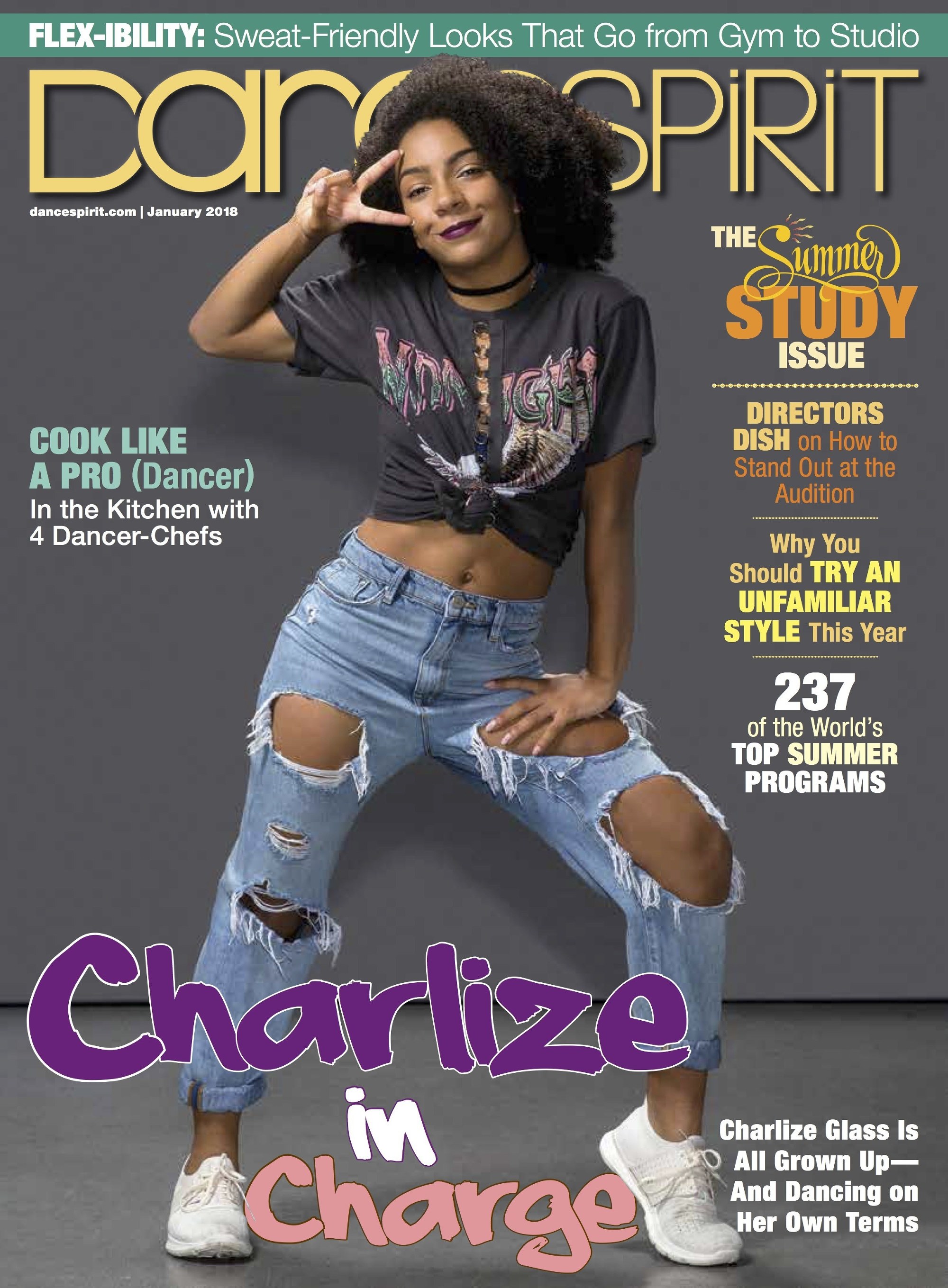 Get Dance Spirit in your inbox