Oct. 30, 2013 03:21PM EST
Air travel is an awesome thing with a lot of un-awesome aspects to it. Security lines? Baggage fees? Teeny-tiny seats? That one guy with the B.O. who always, somehow, ends up seated next to you? Ugh.
Usually, by the time you're listening to an inane in-flight safety announcement—really, who doesn't know how to use a seat belt??—you're just about ready to scream.
But for people flying Virgin America, that's all about to change. Because the airline just did an incredibly savvy thing: It turned its safety video into a sweet, sweet song-and-dance number. (A "safety dance"! Get it?)
You will not be able to stop watching this thing. Directed by Jon Chu, it features the likes of Madd Chadd, Cyrus Spencer, Chris Scott, Tyne Stecklein and Phillip Chbeeb, plus music and lyrics by former "American Idol" contestant Todrick Hall. To give you a sense of its genius, I'll just say that my personal favorite moment is the "robot dance" led by Mr. Chadd demonstrating how to use inflatable vests. (That is definitely not a sentence I ever thought I would type.)
And you know what? I'll admit it: I did learn something about airline safety while watching the video (30 times in a row). Snaps to Virgin.
Enjoy!
Sep. 18, 2012 07:21PM EST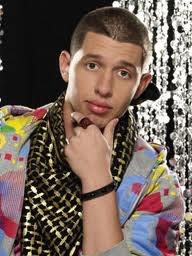 Let's talk about Phillip Chbeeb for a second. You know, the insanely awesome popper from "So You Think You Can Dance" Season 5? And a member of I.aM.mE—the Season 6 "America's Best Dance Crew" champs?  Lately, he's been popping up all over the Internets and we couldn't be happier about it. Not only does he seem like a genuinely sweet guy (What is it with these hip-hop boys?! tWitch, Cyrus, Joshua—swoon!), but he's SICK. As in so ridiculously talented you can't take your eyes off him sick. Don't believe me? Watch him become water. Yep, you read that right—water. (It starts off a bit slow, but at 1:00, your jaw will drop.)
Jul. 25, 2012 02:32PM EST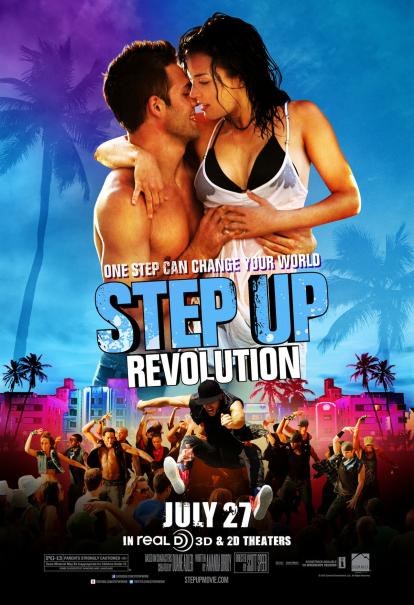 As we've discussed, the DS crew was lucky enough to get into a screening of Step Up Revolution last night (huge thank-you to Broadway Dance Center for the tickets!). And oh my gosh, you guys: It's amazing. We laughed, we screamed, we almost peed our pants multiple times. Here are just five of the many reasons you should get your bums to the theater this Friday:
1. tWitch! Mr. Boss is THE BOSS in this movie. Seriously, I think he was the highlight of the film for me. His dancing is fantastic, of course, but it's more that every time he appears onscreen you want to giggle and pinch his adorable cheeks.
2. There are more famous faces everywhere. Kathryn McCormick and Misha Gabriel and Mia Michaels (and tWitch, of course) have big old speaking parts, but you knew that already. What you might not have known is that you'll also see Phillip Chbeeb, Madd Chadd, Brandon Bryant, Chris Scott, Billy Bell and many more of the dance world's finest scattered throughout the film.
3. Peter Gallagher is typecast, in the best way possible. Are you making a dance movie? Do you need a slightly sinister, but ultimately sympathetic, authority figure to say things like, "Dance may not be the career for you"? Bring in Mr. Gallagher, aka Jonathan from Center Stage, who plays Kathryn's money-hungry, anti-dance dad in Step Up Revolution. (As usual, his eyebrows are mesmerizing.)
4. The acting is stellar. Just kidding! But let's be honest: You're not going to this movie for the acting. It doesn't matter that nobody in the cast is going to win an Oscar, because the dancing is just. that. good. Which leads us to...
5. THE DANCING. It's pretty spectacular. The "Mob" concept translates to big groups of fabulous dancers doing awesome things in unconventional locations—things which at various points involve trampolines, elaborate body paint, harnesses, hydraulic cars, glow-in-the-dark costumes, and dollar bills falling from the sky. YES.
Step Up Revolution opens this Friday, the 27th!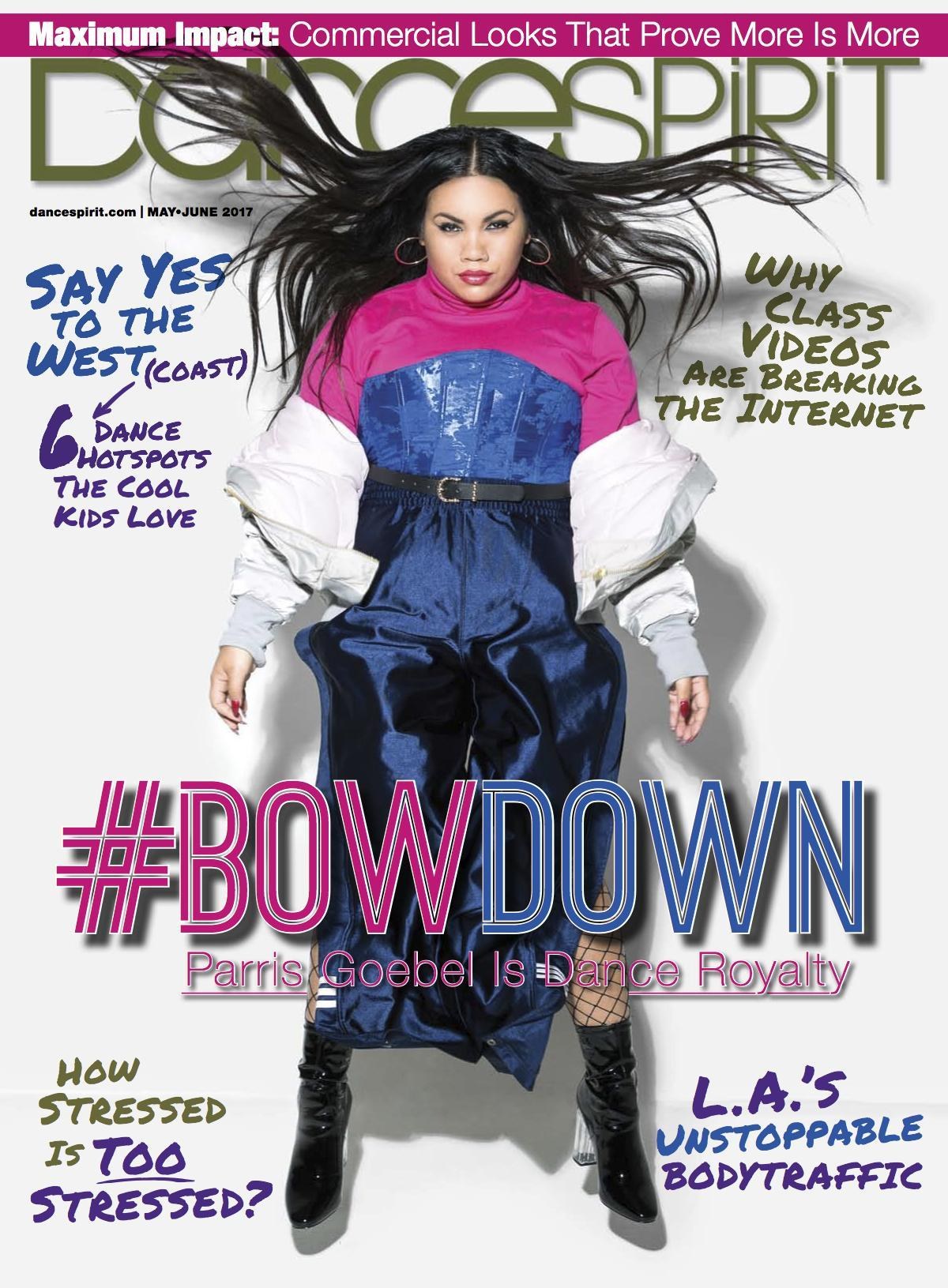 Featured College Dance Program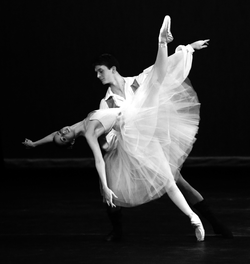 Get Dance Spirit in your inbox