Mar. 04, 2016 08:47PM EST
Those of us in NYC were lucky enough to catch Pacific Northwest Ballet in performance last week. I'm totally jealous of Seattle audiences right now, because this company is amazing!
I'm still recovering from the brilliant dancing in on the contemporary program, which included David Dawson's A Million Kisses to My Skin, William Forsythe's The Vertiginous Thrill of Exactitude and Crystal Pite's Emergence. Unfortunately, I wasn't able to see the company's all Balanchine program, which included Prodigal Son, Square Dance and Stravinsky Violin Concerto.
As usual, technology has the answer to my sorrows. This video of Leta Biasucci and Benjamin Griffiths makes you feel like you're standing in the wings during their performance of Square Dance. And what's even more mesmerizing than their stellar technique? The fact that they're obviously having an amazing time dancing together.
Aug. 21, 2015 06:33PM EST
Ah, late summer. When family vacations make a mockery of your last few days of freedom. When every moment you share at the pool with your friends feels tinged with tragedy because you'll soon be stuck in a classroom. When you'd settle for endless stifling humidity if it meant never hearing your alarm go off at 6am, ever again.
Are you stressed yet? Well, you shouldn't be. Back-to-school doesn't have to be #theworst—think of all the ways you'll improve as a dancer this year! In honor of a little Friday zen chillout/back-to-school de-stressor, check out these two videos produced by Pacific Northwest Ballet.
Gabrielle and Jimena are two students who attended the PNB summer program this year. In true PNB fashion, the videos are dreamy and inspiring, and the dancers are beyond gorgeous.
Are you relaxed yet? Good.
Jun. 18, 2015 01:26PM EST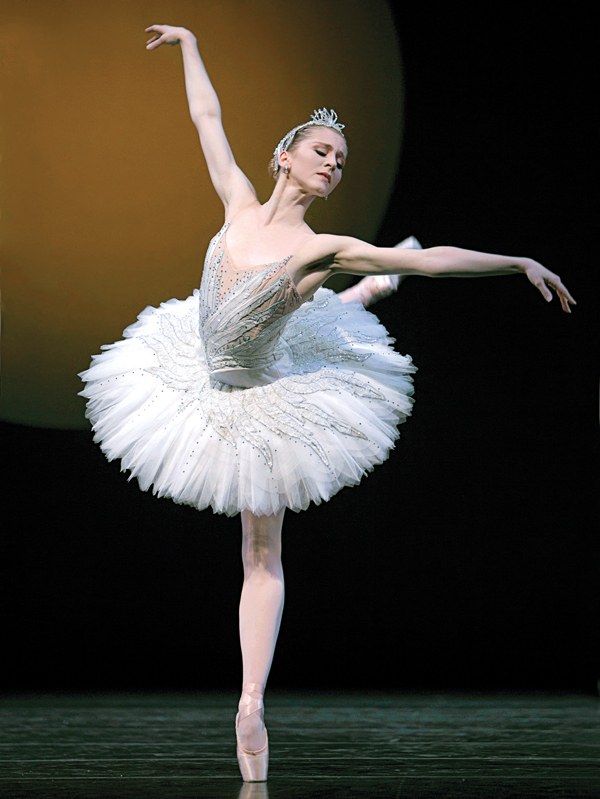 Körbes in Swan Lake (photo by Angela Sterling, courtesy Pacific Northwest Ballet)
Carla Körbes' Words of Wisdom
After an illustrious career at Pacific Northwest Ballet, ballerina Carla Körbes is leaving the company this June. But as sad as it is to say goodbye, the happy news is Körbes, who's been a PNB principal since 2006, isn't hanging up her pointe shoes yet. In fact, she'll be performing as the artist in residence at Colorado's Vail International Dance Festival next month.
Originally from Brazil, Körbes moved to the U.S. in the 1990s to study at the School of American Ballet in NYC. She became a New York City Ballet apprentice in 1999 and quickly joined the main company. Though she was promoted to soloist at NYCB in 2005, she moved across the country soon after to join PNB. Ten years later, on the eve of her retirement, Dance Spirit asked Körbes to reflect on what she wishes she'd known when she was starting out.
Taking time for self-praise makes you a better artist. Being self-critical perfectionists makes us better dancers. But if we only see ourselves in a negative way, our artistry will suffer. It's crucial to recognize your talents and how far you've come.
There's always more room for discovery. I grew up with very classical training, and until I was 14, I was only aware of story ballets. But at 15, when I moved to NYC and discovered Balanchine, my whole world turned upside-down. And once I joined PNB, my world got even larger as I was exposed to William Forsythe and Nacho Duato's work. Recently, I was blown away by a Crystal Pite piece. I've been a dancer my entire life, and I still feel there's so much to explore in the dance world.
Receiving criticism from teachers or ballet masters doesn't mean you're failing. Harsh words are sometimes meant as encouragement. But early in my career, I often took my director's critiques too personally. I went from getting a job and being on top of the world to feeling insecure and ashamed of any weakness. Learn to use criticism as a constructive tool—it'll help you stay positive and continue to work hard and improve. Otherwise, you'll end up shutting down and stunting your growth as an artist.
ABT Adieus
Three other ballerinas are also taking their final bows: American Ballet Theatre principals Paloma Herrera, Julie Kent and Xiomara Reyes are retiring at the end of this season, too.
Paloma Herrera, who joined ABT's corps de ballet in 1991, will give her final performance
as the title role in Giselle on May 27 (matinee).
Julie Kent, who joined ABT as an apprentice in 1985 and is the longest-standing ABT dancer in history, will give her farewell performance as Juliet in Romeo and Juliet on June 20.
Xiomara Reyes, who joined ABT as a soloist in 2001, will give her final performance on May 27 as Giselle.
Apr. 15, 2015 07:32PM EST
The marketing department at Pacific Northwest Ballet has been going absolutely nuts, posting tons of photos of the company during their latest run of Swan Lake. And of course, we love it. Keep 'em coming, folks.
With beloved ballerina Carla Körbes retiring at the end of the season, this is the last Swan Lake she'll ever dance with the company. And I don't think I'm wrong when I say that everyone wants her perfection to last forever. I mean, just LOOK at this poster!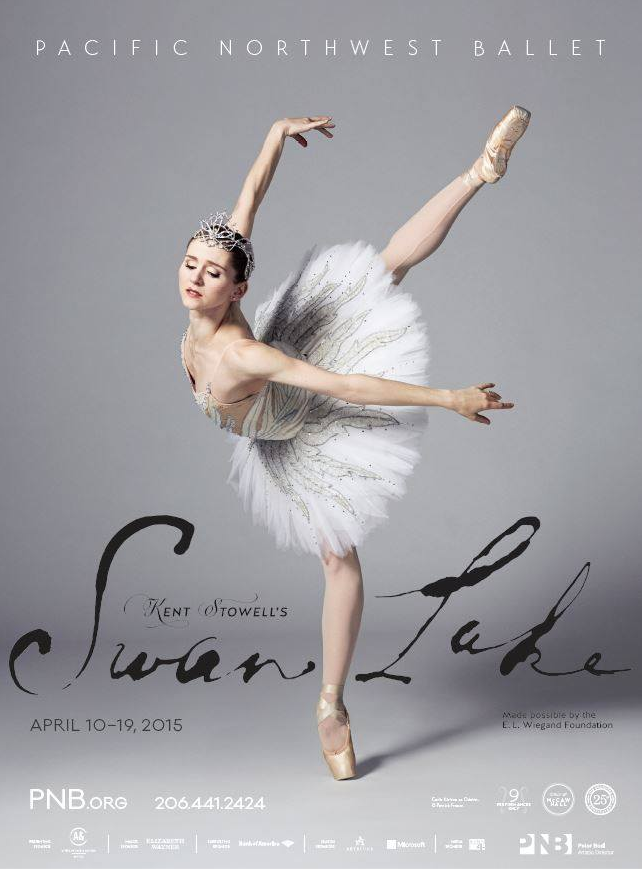 Carla Körbes as Odette in Kent Stowell's production of Swan Lake
So, it's no surprise that this run of Swan Lake is extra special. But while Körbes might be the epitome of white swan elegance, there are other members of the company ready to help make the ballet shine. I love Swan Lake because the corps, soloists and principals all have important, memorable roles.
The corps de ballet forms the backbone of every classical ballet (and many neo-classical ones too), and the flock of white swans is one of the reasons that Swan Lake is everyone's favorite.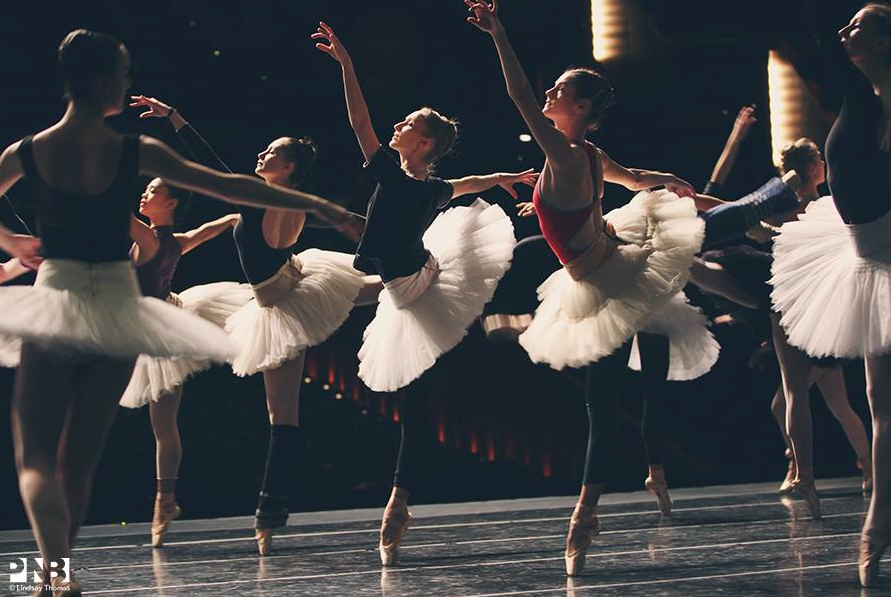 PNB dancers in rehearsal (photo by Lindsay Thomas)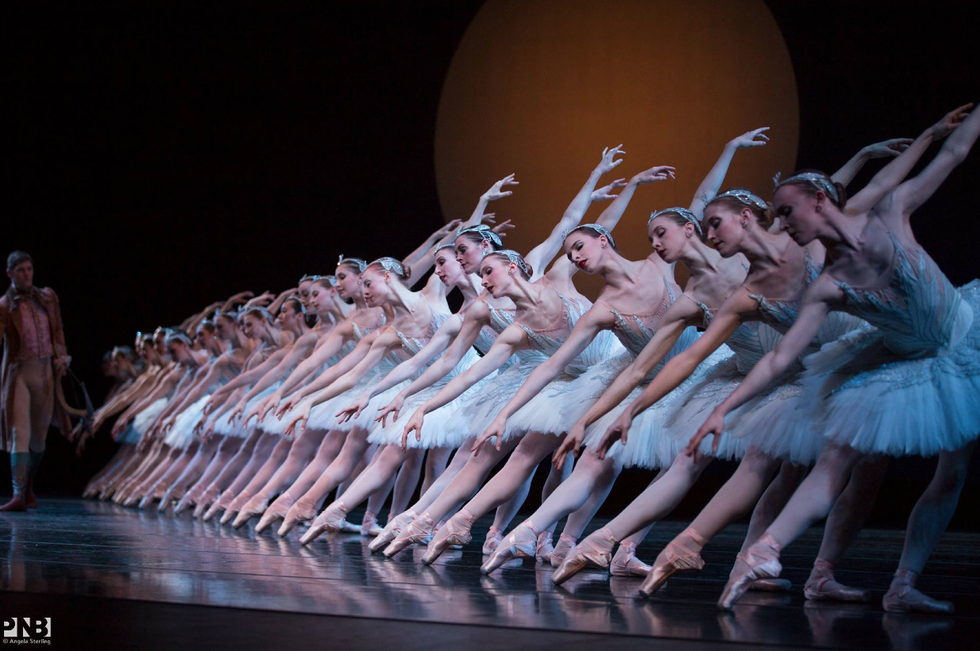 PNB's Swan Lake tutus were designed by Paul Tazewell. (Photo by Angela Sterling)
And as much as we love the corps, we also live for those iconic Odette/Odile moments. PNB principal Lesley Rausch has that dichotomy dialed.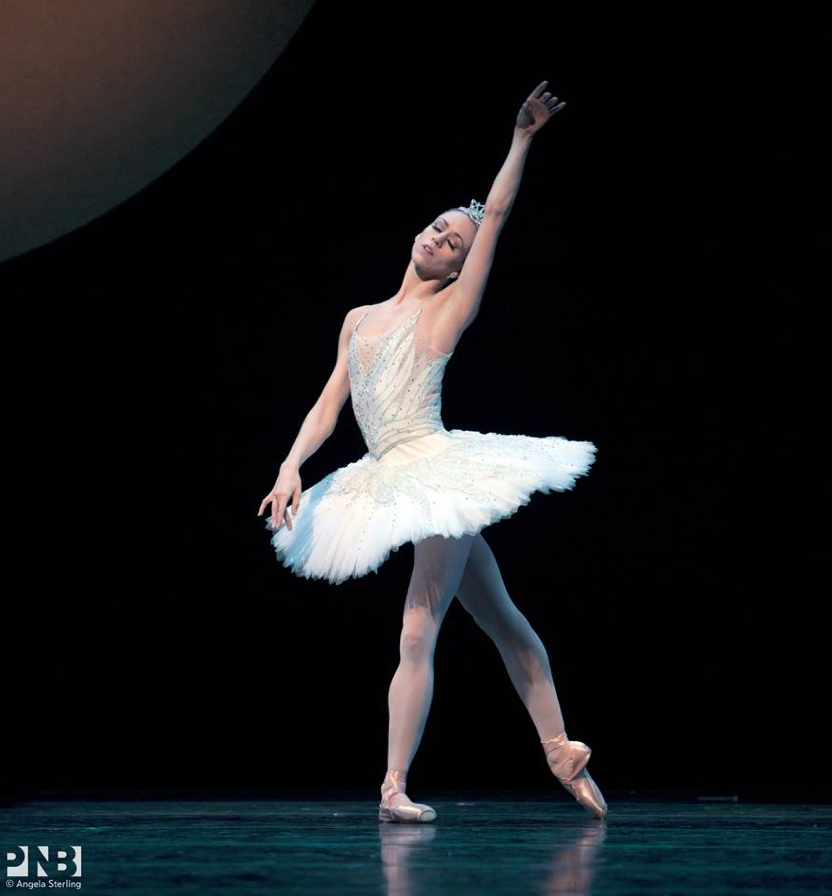 The Icon (Lesley Rausch, photo by Angela Sterling)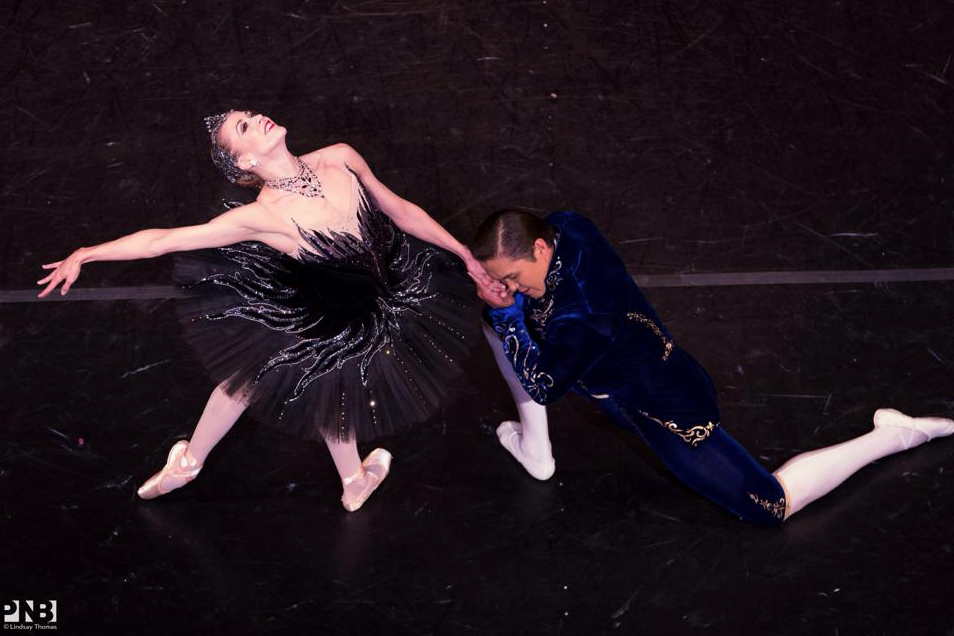 The Temptress (Lesley Rausch and Batkhurel Bold, photo by Angela Sterling)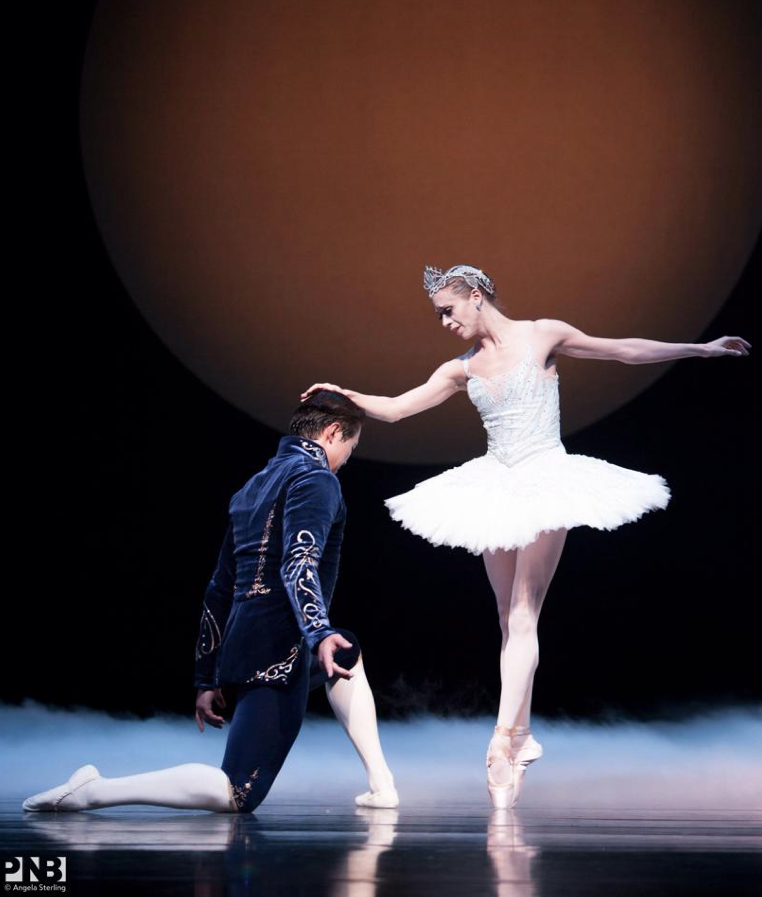 The heartbreak (Lesley Rausch & Batkhurel Bold, photo by Angela Sterling)
And there you have it. #swanlake4life


Get Dance Spirit in your inbox