Addison Ector and Shanna Irwin of Complexions Contemporary Ballet (@rachelnevillephoto, via Instagram)
If you find yourself anywhere near NYC's über-chic Park Avenue between Monday, August 14 and December, you'll want to hightail it to PurePoint Financial's new Financial Center to check out a surprising collaboration with one of the dance world's shining stars.
Keep reading...
Show less
Popular
Aug. 07, 2017 02:37PM EST
Pacific Northwest Ballet recently broadcast one of its summer course's advanced level pointe classes, and the whole video is crazy #goals. Each exercise is executed with beautiful precision by the elite group of students, and instructor Marissa Albee (a former PNB Soloist) provides detailed insight with each correction. What's even more inspiring is the fact that the footage was taken only a couple of days ago. Summer may be coming to a close, but these dancers are still hard at work perfecting their craft.
Keep reading...
Show less
Alison Stroming's feet (Lucas Chilczuk)
The Washington Post just ran a rather epic story about ballerinas' intense, inherently abusive relationships with their feet. And while a lot of it is stuff that serious dancers already know—getting up on pointe requires dancers to be as strong as football players, every dancer has her own pointe shoe break-in method, etc—the piece also includes anecdotal gems from the likes of Lauren Lovette and Julie Kent. (And some pretty photos of Washington Ballet dancers Sona Kharatian and Ashley Murphy.)
Keep reading...
Show less
How To
Mar. 28, 2017 02:21PM EST
Courtesy Pittsburgh Ballet Theatre
Every ballet dancer has a pointe shoe prep process that's akin to a sacred ritual. And while some modifications are meant to make feet look prettier, the most critical tricks help those precious shoes last as long as possible—because at $60 to $100 a pop, they have to. We rounded up some of the best hacks to keep your shoes from dying prematurely.
Keep reading...
Show less
Ballet
Sep. 16, 2015 12:03PM EST
Your teacher has finally given you the OK to go on pointe! As any experienced ballet dancer will tell you, your pointe shoes can either be your best friend or your worst enemy. The right fit ensures that you'll be able to work safely and gives you a solid foundation for your pointe technique. Seeing a professional fitter for your first pair—and coming to your appointment prepared—will set you up for success.
How to Find a Fitter
In many cases, your teacher will recommend a fitter. But what if she doesn't? "I'd suggest calling a dance store you trust and asking if there's a professional fitter on staff," says Josephine Lee, who owns Dancer's Choice in Irvine, CA (and the affiliated roving pointe shoe fitting business The Pointe Shop). You should also be sure to ask how many brands of shoes the store carries. A qualified store, Lee says, will have at least five to eight different brands. That variety is important: It indicates that the store sells lots of shoes, and it makes it more likely that you'll be able to find the perfect shoe for your foot.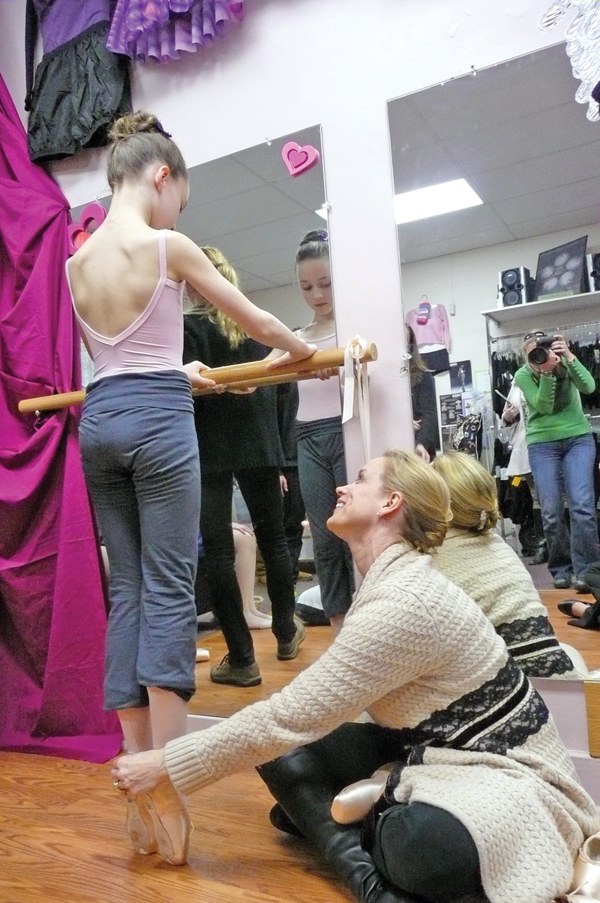 A pointe shoe fitting at Pittsburgh Ballet Theatre School (photo by Meghan Swartz, courtesy PBT School)
How to Prepare
According to Kerri Angeletti, who manages The Dancer's Pointe in Pittsburgh, one of the most important things to figure out before your fitting is what type of padding you'll be using, because padding can dramatically affect the fit of a shoe. Talk to your teacher about what she prefers. Some teachers will want you to start with a specific type of toe pad, such as a gel pad or lambswool. Others may request that you learn without padding at all. Either bring the teacher-approved padding with you to your appointment or be prepared to buy it at the shop.
It's important that you come to your fitting dressed appropriately, in a leotard and tights, so the fitter can see your lines clearly. "Your first pointe shoe fitting is your first pointe class," Lee says. Make sure your tights are convertible, since the fitter will also want to look at your bare feet and toes. And don't schedule a fitting right after class, Lee adds, because your feet will likely be swollen from dancing, which will change the way the shoes fit.
What to Expect
Angeletti recommends allowing at least an hour for your first fitting. "You need to try on a variety of different shoes so that you can really feel the differences between them," she says.
The fitter will usually begin by getting up close and personal with your feet. She'll analyze the line created by the top of your toes, the width of your metatarsal and the length of your toes and feet. Then, you'll begin the Goldilocks-like process of trying on shoes, searching for the pair that's just right. In addition to looking at the shoe on pointe, Angeletti has the dancer plié in second position—"the position in which the foot is longest," she explains—to determine if the shoe's length is correct. As a pointe beginner, it's especially important that your shoes fit well on flat as well as on pointe. You'll start out spending relatively little time on your toes as you build strength.
How to Get the Right Fit
To describe the perfect fit, Lee uses a saying she first heard from a Capezio shoe designer: "The pointe shoe should mold to the foot like a cast." Your shoes should feel tight, but your toes shouldn't curl under and you shouldn't feel pinching in your metatarsal. "Be very vocal about how you're feeling in each shoe," Angeletti says. Now isn't the time to be agreeable. Your fitter needs as much detail as possible in order to get you the best, and safest, fit.
Nervous about speaking up—or just about the fitting process generally? Mackenzie Cherry, a student at Pittsburgh Ballet Theatre School, got a confidence boost at her first fitting because her whole class went as a group, which made her much more comfortable. If your class isn't going on an excursion together, consider asking a friend if you can schedule your appointments together.
Don't be discouraged if you don't think your first pair is "the one." It's important to remember that this is a process. Lee points out that many dancers continue to change their pointe shoes periodically throughout their careers as their abilities and preferences change. And to answer one of the most frequently asked fitting questions: Does it hurt? "It's a little painful," Mackenzie admits, "but if you're excited about being on pointe, you don't really think about it."
Common Fit Problems—and How to Solve Them
Pressure on the big toe
Josephine Lee, owner of Dancer's Choice in Irvine, CA, says that too much pressure on the big toe can mean you're sinking into the box, a problem that can be solved with a more tapered shoe. But it also may depend on your foot shape. If you have a long big toe, it'll always bear more weight on pointe. As you train, you'll gain strength and learn to lift up out of your shoes, which will alleviate that feeling.
Pinching in the metatarsal
"You need a wider box," Lee says. The width is correct when your feet are nice and flat on the floor, without being able to wiggle inside the shoe. Some dancers need a more triangular box—one that's wide at the metatarsal but tapered at the toe—to keep them from sinking into the shoe.
Sickling
Lee says sickling on pointe may be a sign that a dancer is struggling to get up over her box and is pushing over her pinky toe to compensate. A softer shank can help you stand fully and correctly on pointe. The downside is that softer shoes wear out faster. But, Lee says, "it's better than learning bad habits."
Think about something that never gets old. Swan Lake? Yep. Keone and Mari Madrid's choreography? Definitely. But today I'm talking about ballerina pointe-shoe-prep videos. They're like candy, and we're totally obsessed. (But you already knew that.)
Most recently, Pennsylvania Ballet principal Brooke Moore broke down her pointe shoe prep ritual, which includes a healthy amount of shoe surgery, but stops short of the total reconstruction we sometimes see. Check it out below, and let us how you prep your pointe shoes in the comments!
Let's step into a time machine and take a trip all the way back to September 2010, shall we? Lady Gaga won the MTV Video of the Year Award for "Bad Romance;" "Dancing with the Stars" Season 11 began with celebrities Jennifer Grey and Kristi Yamaguchi; and two promising New York City Ballet apprentices graced the cover of Dance Spirit: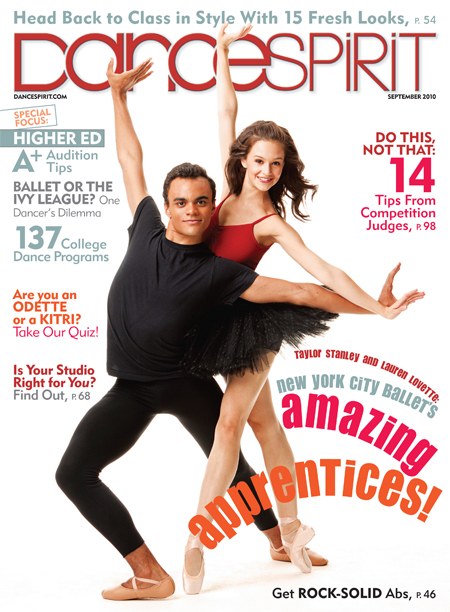 Back in 2010, NYCB's Lauren Lovette, then 18, had been an apprentice for close to a year, and from the roles she was landing—including one in a Christopher Wheeldon premiere—it was pretty clear she was destined for greatness in the company. We were right. She (and fellow cover star Taylor Stanley) joined the corps de ballet practically as soon as the issue debuted—and the two were promoted to soloist in 2013.
On Sunday, NYCB director Peter Martins announced some really great news: Lovette is now principal!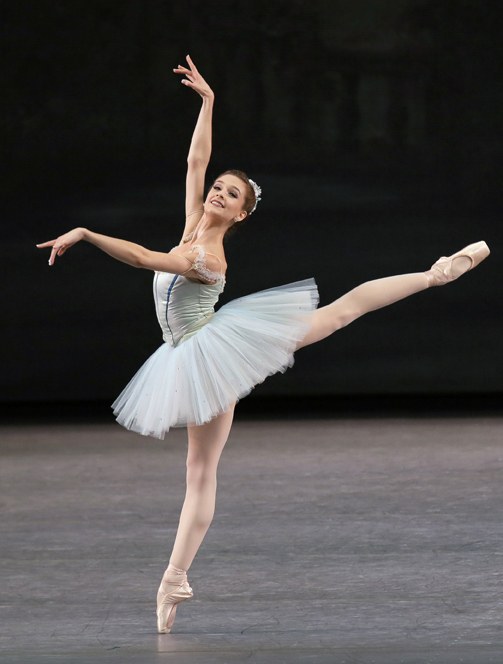 Congratulations, beautiful Lauren! (Lovette in
George Balanchine's Raymonda Variations; photo by Paul Kolnik, courtesy NYCB)
Ready for more good news? Lovette isn't alone in the promotions pool. Soloist Anthony Huxley was also promoted to principal...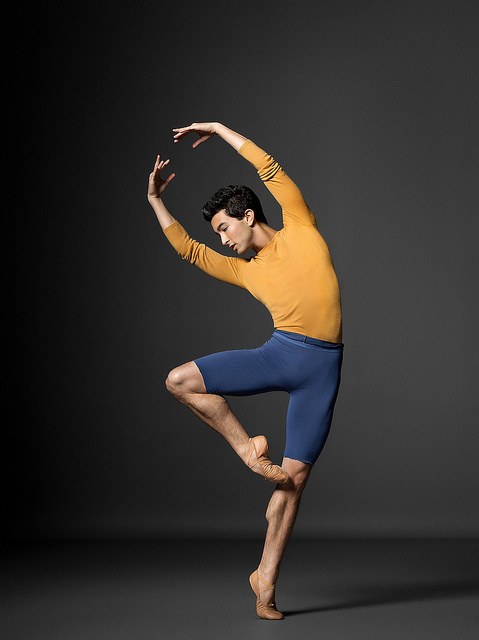 If you're not already obsessed with Anthony Huxley, brace yourselves, folks. I mean, just look at him.  (Photo by Henry Leutwyler)
...and corps member Ashly Isaacs moved up the ranks to soloist!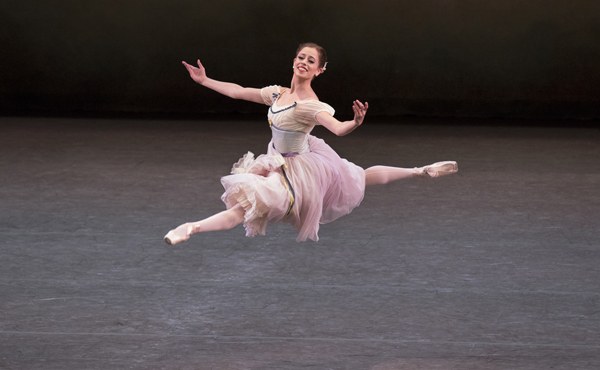 How does she make this much flawlessness look so effortless? (Isaacs in
Bournonville Divertissements; photo by Paul Kolnik, courtesy NYCB)
Congratulations, dancers!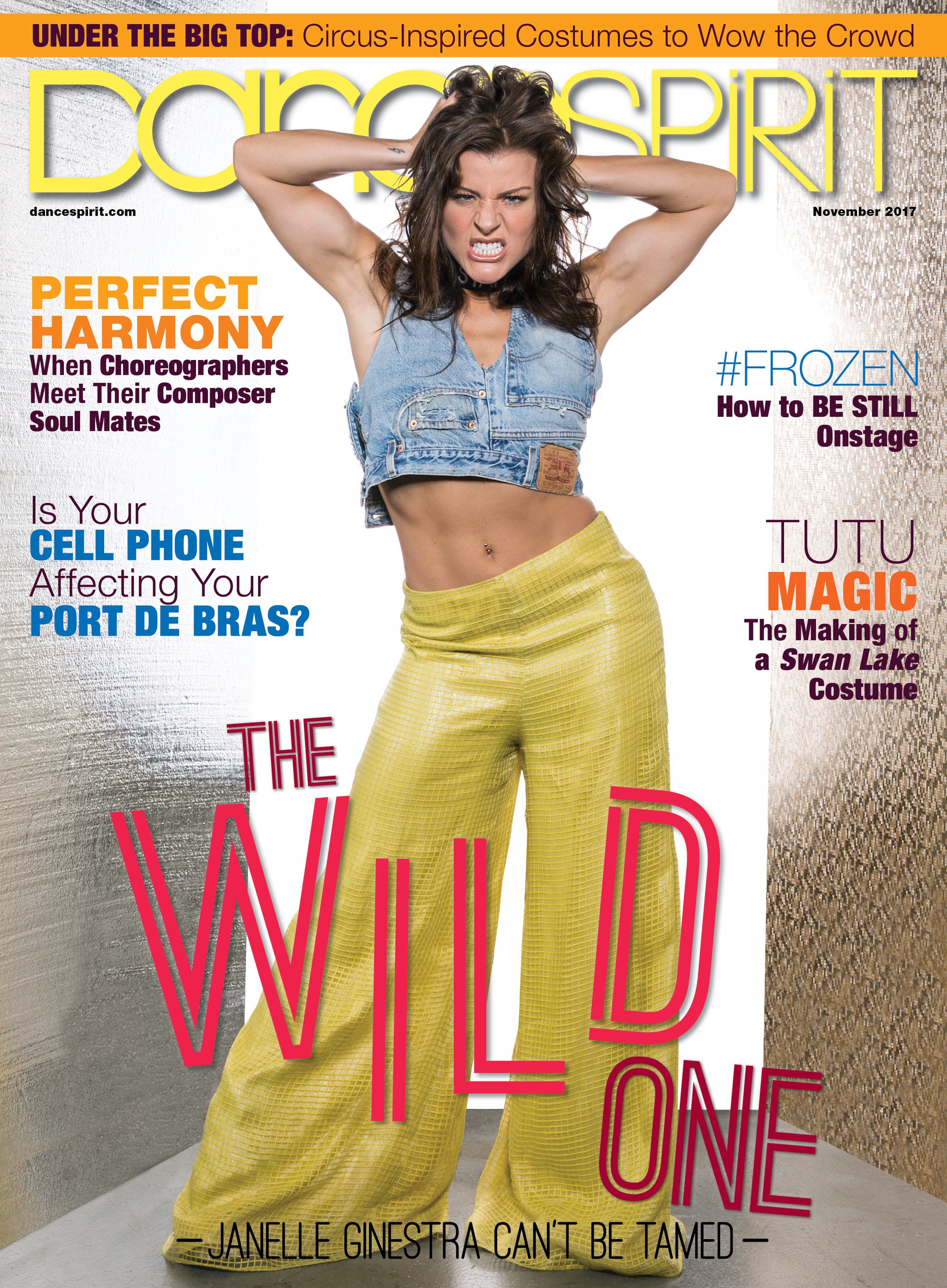 Get Dance Spirit in your inbox