Gather 'round, ballet nerds, this one's for you. They say you can tell a Nutcracker by its "Snow" scene—and I fully believe it. There are so many versions with extra goodies—olive branches! Fake snow! Sleds! Choirs! Snow queens!—and each brings a special something to the holiday favorite. But do you know which ballet has what? It's time to put your "Snow" knowledge to the test. Match the snowflakes to the correct company's Nutcracker. And if that's too easy, see if you can name each production's choreographer for extra credit. Good luck!
1.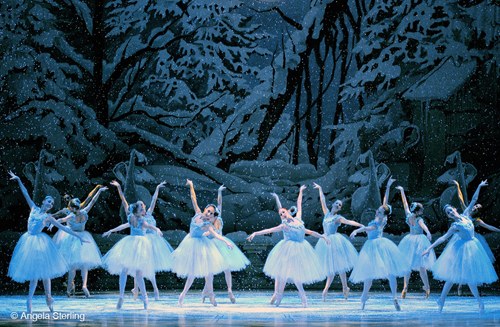 (Angela Sterling)
2.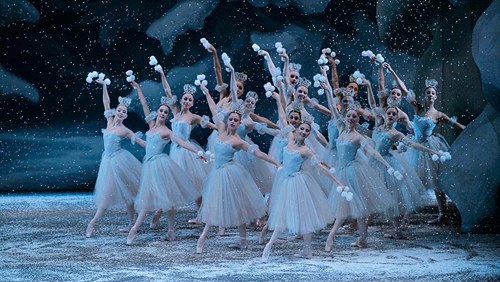 (Paul Kolnik)
3.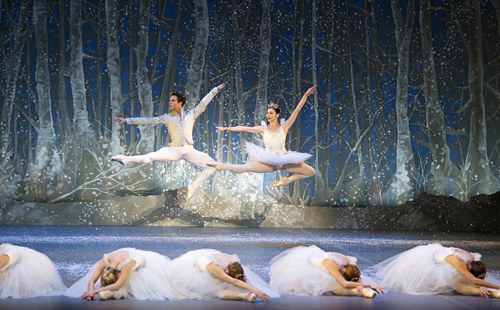 (Gene Schiavone)
4.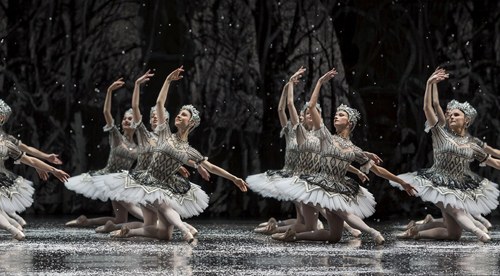 (Sebastien Mathe)
5.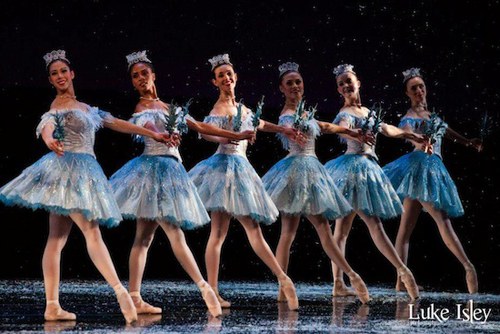 (Luke Isley)
6.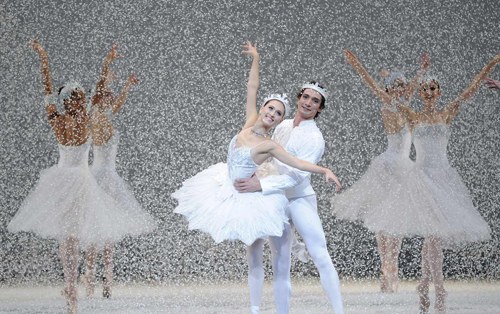 (Erik Tomasson)
7.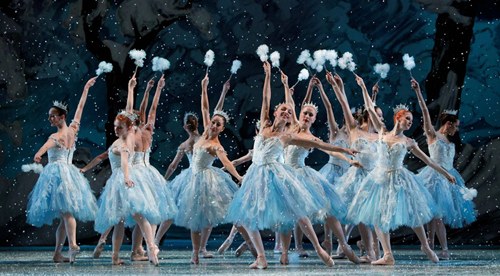 (Alexander Iziliaev)
8.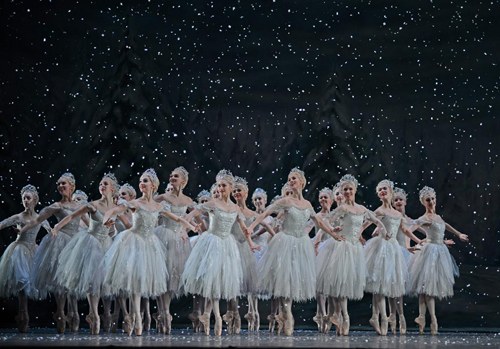 (Dave Morgan)
9.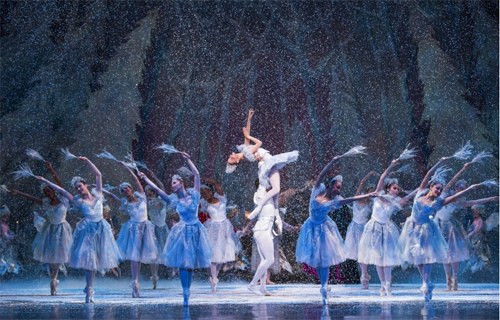 (Cheryl Mann)
10.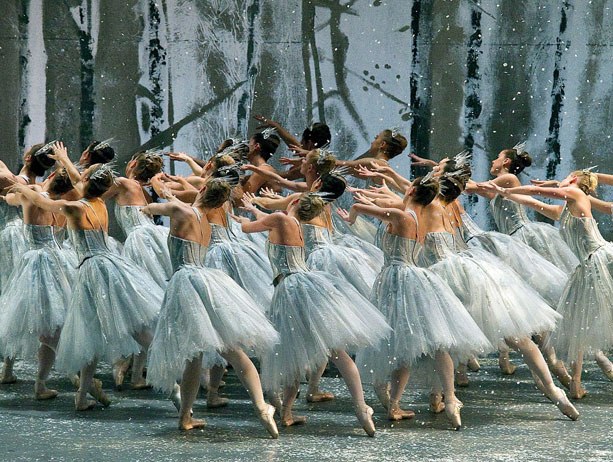 (Gene Schiavone)
A. New York City Ballet in ______'s The Nutcracker
B. Boston Ballet in ______'s The Nutcracker
C. The Royal Ballet in _____'s The Nutcracker
D. San Francisco Ballet in ________'s Nutcracker
E. Joffrey Ballet in ______'s The Nutcracker
F. Pacific Northwest Ballet in ______'s Nutcracker
G. American Ballet Theatre in ______'s The Nutcracker
H. Paris Opéra Ballet in ______'s Casse-Noisette
I. Pennsylvania Ballet in ______'s The Nutcracker
J. Ballet West in ______'s The Nutcracker
Think you got 'em all? Get the answers here!
Apr. 01, 2014 01:30PM EST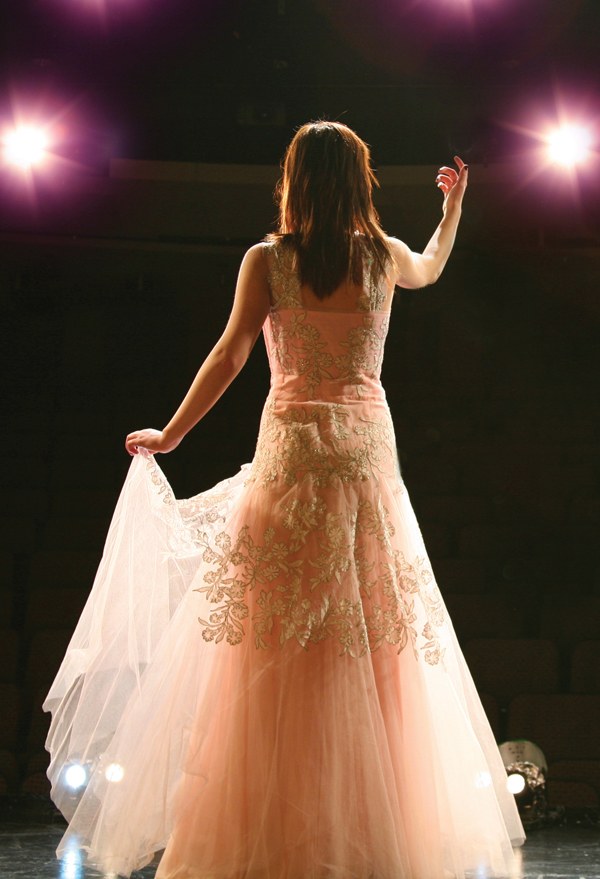 (Photo by Tracy Whiteside/thinkstock.com)
1. Your teacher asks you to freestyle at the end of class. What's your go-to showstopper?
A. A huge shimmy followed by a big body-roll
B. Time steps, pullbacks and wings until your taps nearly fall off
C. The quadruple pirouette your teacher didn't even know you'd mastered
D. Sky-high extensions with perfect turnout and pointed feet
2. At lunch, you're most likely to be surrounded by…
A. …all the boys.
B. …the girls you've been best friends with since kindergarten.
C. …no one. You kind of do your own thing.
D. …dance friends one day, jocks another. You bounce from group to group.
3. Your school's big homecoming dance is this weekend. What are you wearing?
A. Something bright, flirty and spotlight-worthy
B. Whatever's clean—everything goes great with a smile.
C. A black dress. I stick with what works.
D. Something that coordinates with my friends' outfits
4. What's your karaoke song?
A. "Roar," by Katy Perry
B. "Royals," by Lorde
C. "Born This Way," by Lady Gaga
D. "Love Story," by Taylor Swift
5. You're competing this weekend. Which routine are you most looking forward to?
A. My solo. When I'm onstage alone, I don't have to worry about showing up my teammates.
B. The small group jazz routine my friends and I have been working on all season. It's not too complicated, but it's tons of fun.
C. I was gunning for a solo, but it went to another girl at my studio, so I'll be in the audience watching and learning.
D. My duo. My partner and I have tons of chemistry, and we can't wait to show it off.
6. Your birthday's coming up. Any fun plans?
A. I'm throwing a big party—the whole grade is invited!
B. I'm secretly hoping for a trip to NYC with my parents. But if that doesn't happen, maybe a movie with my friends.
C. A quiet night in. I doubt my classmates even know it's my birthday.
D. I'm planning to show off my new look—I'm getting a birthday makeover!
7. If you were a superhero, what would your power be?
A. Mind reading. I'd love to hear all the wonderful things people are thinking about me!
B. The ability to talk to animals. I know they have a lot to say.
C. Flying. Sometimes you just have to get away.
D. Time travel. I wouldn't mind reliving last summer—it was amazing!
8. What's your best subject in school?
A. public speaking
B. home economics
C. science
D. English
9. There's a rumor going around school—about you! How do you handle it?
A. I laugh it off and confront the big talkers. People are just jealous. Plus, all attention is good attention, right?
B. I ignore it. It'll all blow over by tomorrow.
C. I'm embarrassed at first, but then I move on. I don't need validation from others.
D. I cry and go straight to my friends for support.
10. You're in a crowded convention class with your favorite teacher. Where do you stand?
A. Front and center. I want to see her, and I definitely want to make sure she can see me.
B. I lead my studio friends toward the front of the room, but off to the side where there's room for us to stay together.
C. It doesn't matter, as long as I have enough space to dance full-out every time.
D. My friends have usually staked out a spot by the time I get there, so I join them.
Scroll down for your results...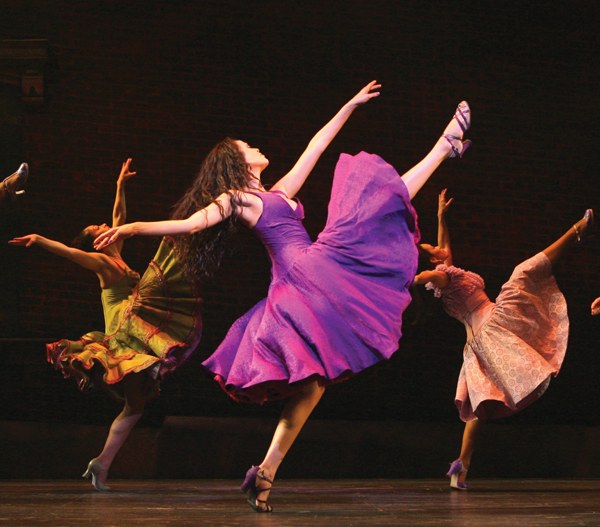 (In purple) Karen Olivo as Anita with the Shark girls in West Side Story (Photo by Joan Marcus)
If you scored mostly A's, you're Anita from West Side Story.
You love being the center of attention, and you're not afraid to show off for a crowd. The more sparkles on your costume, the better!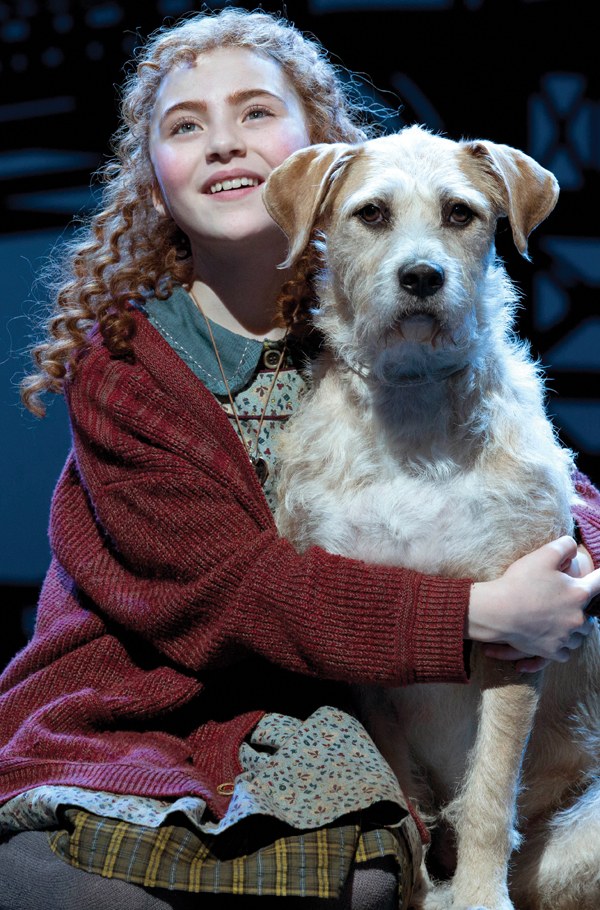 Lila Crawford as Annie with Sunny (photo by Joan Marcus)
If you scored mostly B's, you're Annie from Annie.
You're a loyal friend, and you're always thinking about what's best for your entire team. You're endlessly optimistic—if you don't nail that tough combination today, you'll get it tomorrow.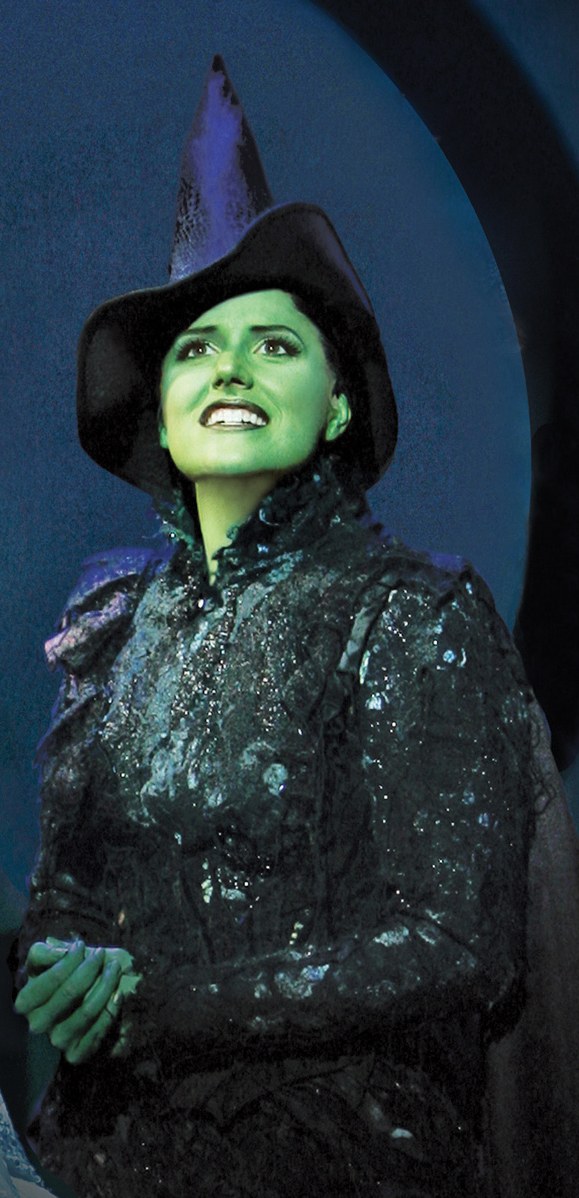 Nicole Parker as Elphaba in Wicked (photo by Joan Marcus)
If you scored mostly C's, you're Elphaba from Wicked.
You're strong-willed, independent and willing to work hard for what you want—even if that means flying solo sometimes. Your determination will pay off in the end.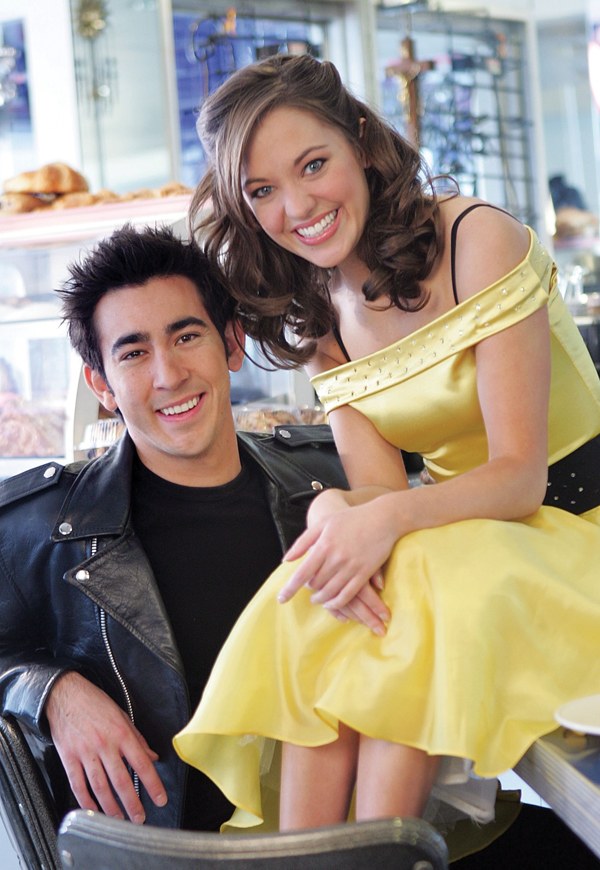 Max Crumm and Laura Osnes as Danny and Sandy in Grease (photo by Scott Gries)
If you scored mostly D's, you're Sandy from Grease.
You're perky, preppy and a hopeless romantic. You're a perfectionist in the studio, and you have big dreams for the future.
Sep. 01, 2013 02:50PM EST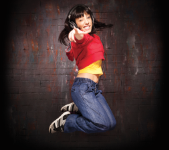 (iStock)
Confidence plays a major role in how you carry yourself on and off the dance floor. Do you hold your head high even when things get a little rough? Or are you prone to self-esteem slumps? Take our quiz to find out.
1. You're out to dinner with friends after a performance and the server brings you the wrong order. What do you do?
[a]    Eat it anyway
[b]    Politely let the server know about the mistake
[c]    Roll your eyes and loudly demand the correct order
2. You weren't accepted into your dream summer program this year. How do you feel?
[a]    Devastated—like you'll never be good enough to reach your goals
[b]    Disappointed, but glad you tried. You'll ask your teacherwhat you should work on for next year's audition.
[c]    Indifferent. You're probably too good for that program anyway.
3. You finally landed a triple pirouette, but instead of praising you, your teacher says your relevé could still be higher. How do you react?
[a]    By trying to hide your tears of frustration
[b]    By nodding your understanding and applying the correction
[c]    By ignoring the correction. Those turns were perfect!
4. Your best friend asks to borrow your favorite leotard—the one you want to wear today. What do you say?
[a]    "Sure!" You're afraid she'll be mad if you say no.
[b]    "I planned to wear it today, but you can borrow it next week!"
[c]    "No way!" She won't look as good as you do in it anyway.
5. If you make a mistake during rehearsal, what do you say to yourself?
[a]    "I'm dumb. I'll never get it right."
[b]    "That was a silly mistake, but I can do better next time."
[c]    "It wasn't my fault! Everyone else was wrong."
6. Your dance teacher suggests you need to improve your leaps. What's your plan of action?
[a]    Work on them on your own. You don't want to waste your teacher's time.
[b]    Schedule a private lesson with your teacher exclusively for practicing jumps
[c]    Focus on your turns instead. Your leaps are awesome!
7. How do you feel when you take class from a new and unfamiliar teacher?
[a]    Nervous and uncomfortable
[b]    Curious and excited to learn
[c]    Determined to show off your skills from front row, center
8. Your studio is holding auditions for a special solo in this year's recital. Will you audition?
[a]    Probably not. You don't feel strong enough to perform a solo.
[b]    Why not? It never hurts to try!
[c]    Yes—but secretly you feel like you shouldn't even have to try
out. That solo is yours!
9. What do you do if you're having difficulty picking up a combination?
[a]    Keep quiet and try not to draw attention to yourself
[b]    Raise your hand and ask your teacher to demonstrate more slowly
[c]    Add a little improv to your trouble spots. It'll make it more fun, anyway.
HOW'D YOU SCORE?
If you answered mostly A's, your low self-esteem is probably interfering with your life—and your dancing. According to Dr. Linda Hamilton, wellness consultant for New York City Ballet, "Dancers who lack self-confidence feel uncomfortable expressing their opinions in front of others. They feel anxious asking for help." As a result, you may feel frustrated and downtrodden.
How can you give your confidence a boost? Pay attention to how you talk to yourself. "Follow the 'best friend rule,' " Hamilton advises. "If you wouldn't say it to your best friend, don't say it to yourself!" And try not to sweat the small stuff. One wobbly pirouette doesn't make you a bad dancer. Even the pros make mistakes!
If you answered mostly B's, you're a confidence queen! You may struggle with feelings of self-doubt, but you're usually able to keep them in perspective. When you reach a roadblock, you take a deep breath and figure out a new route. "With healthy self-confidence, you can adjust your goals," Hamilton says. "You may think, 'Even if I don't make it in a ballet company, I can still dance.' For example, you might change your focus to theater dance." Strong self-esteem won't fix all your problems, but the ability to persevere and stay positive in the face of challenges can have a lasting impact on your overall health and happiness. Keep it up!
If you answered mostly C's, it might be time for a reality check. An inability to accept constructive criticism or recognize your areas of weakness isn't doing you any favors. A cocky attitude can slow—or even halt—your improvement and earn you a less-than-stellar reputation. But is your overconfidence just a mask for low self-esteem? "Dancers with grandiose attitudes may actually be overcompensating," says Hamilton. "They may not have much confidence at all."
How can you stay realistic about your abilities? "Go to a teacher for feedback," says Hamilton. A good dance teacher can help you identify your strengths and weaknesses. You can feel good about yourself and be confident without acting like a total diva!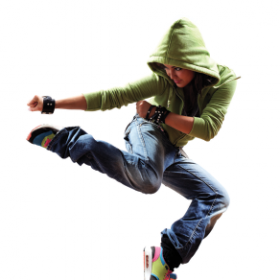 (iStock)
Apr. 08, 2013 01:00PM EST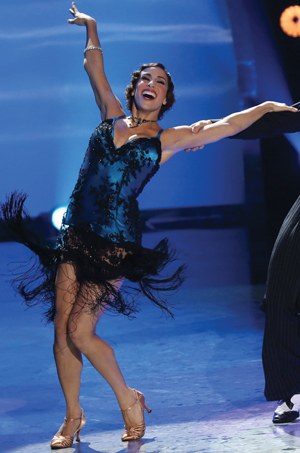 "So You Think You Can Dance" Season 9 winner
Eliana Girard (courtesy FOX)
From the wannabe-primas on "Bunheads" to the fierce comp kids on "Dance Moms," talented dancers—both real and fictional—are all over the TV these days. So which small-screen star are you most like? Take our quiz to find out.
What's your turning specialty? 
[a] A perfect triple pirouette.
[b] Powerful, super-flashy fouettés.
[c] Pretty traveling piqués and chaînés.
Fifteen minutes before show time, you're…
[a] …already in the wings, calmly reviewing choreography in your head.
[b] …in your dressing room, singing along to your iPod as you apply another coat of your signature bright red lipstick.
[c] …backstage, offering words of encouragement to your nervous friends.
How do you master a difficult new combo?
[a] By practicing endlessly until the steps look perfect and effortless.
[b] By adding a few personal touches, like a sassy hair flip, to help you feel more confident.
[c] By observing other dancers until you feel ready to tackle the moves yourself.
What are your favorite jumps? 
[a] Soaring grand jetés.
[b] Switch leaps and toe touches—go big or go home!
[c] Assemblés, pas de chats and any kind of small jump you can do with a group.
You're asked to improv for 16 counts. What do you do?
[a] Solid moves that show off your technique and your personality.
[b] Every trick in your arsenal, from high kicks to acrobatics. You want to be noticed!
[c] A combo of simple steps you know well.
If you were an iconic ballet character, who would you be?
[a] Aurora from The Sleeping Beauty:
the picture-perfect princess.
[b] Kitri from Don Quixote: sassy, seductive and sultry.
[c] One of the four little swans from
Swan Lake: Go, team!
In dance class, where do you usually stand?
[a] Close to the instructor, so you can hear corrections.
[b] Front and center!
[c] Any spot where you have enough room to dance and won't be in anyone's way.
What's your favorite thing about performing?
[a] The satisfaction of executing a difficult dance flawlessly.
[b] The applause and compliments you receive afterward.
[c] Being able to share the joy of dance with an audience.
Your choreographer wants you to dance a solo at an upcoming competition. How do you feel?
[a] Not surprised. You're a pro at dancing solo.
[b] Psyched! You're finally getting the recognition you deserve.
[c] Grateful, but nervous. You're not used to being in the spotlight.
How do you feel when your best friend lands the part you want?
[a] Disappointed at first—but happy once you realize your part is even bigger.
[b] A little angry with the director. You were perfect for that role!
[c] Ecstatic for your friend. You're more comfortable with smaller parts anyway.
WHO'S YOUR ONSCREEN ALTER EGO?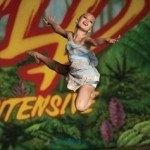 Maddie Ziegler (by Scott Gries)
If you answered mostly A's, you're the LEADING LADY, like Maddie Ziegler from "Dance Moms," Eliana Girard from "So You Think You Can Dance," Karen Cartwright from "Smash" and Christiana Bennett from "Breaking Pointe." You were born for the spotlight, and you're always working hard for that next big role. But don't forget, dancing is supposed to be fun, so try not to take it too seriously all the time.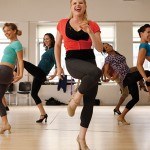 Megan Hilty as Ivy Lynn (by Patrick Harbron/NBC)
If you answered mostly B's, you're THE DIVA, like Taja Riley from "All the Right Moves," Ivy Lynn from "Smash" and Sasha Torres from "Bunheads." You've got the attitude as well as the moves, and you're not afraid to show off! Sometimes it's best to tone it down a bit, though: If your technique is top-notch and your personality screams "Book me!" you've probably got the job. And remember to keep your ego in check—no one likes a bossy ballerina!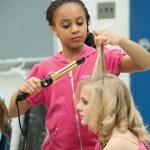 Nia Frazier and Paige Hyland on "Dance Moms" (by Adam Taylor/ ABC Family)
If you answered mostly C's, you're THE BEST FRIEND, like Nia Frazier from "Dance Moms," Jaimie Goodwin from "All the Right Moves" and Boo Jordan from "Bunheads." You might take a backseat to the leading lady, but you don't mind—you just love to dance! You'll get your moment in the spotlight when the time is right—and when you really want it. In the meantime, know that your talent is worth showing off a little, so don't get too comfortable in the back row.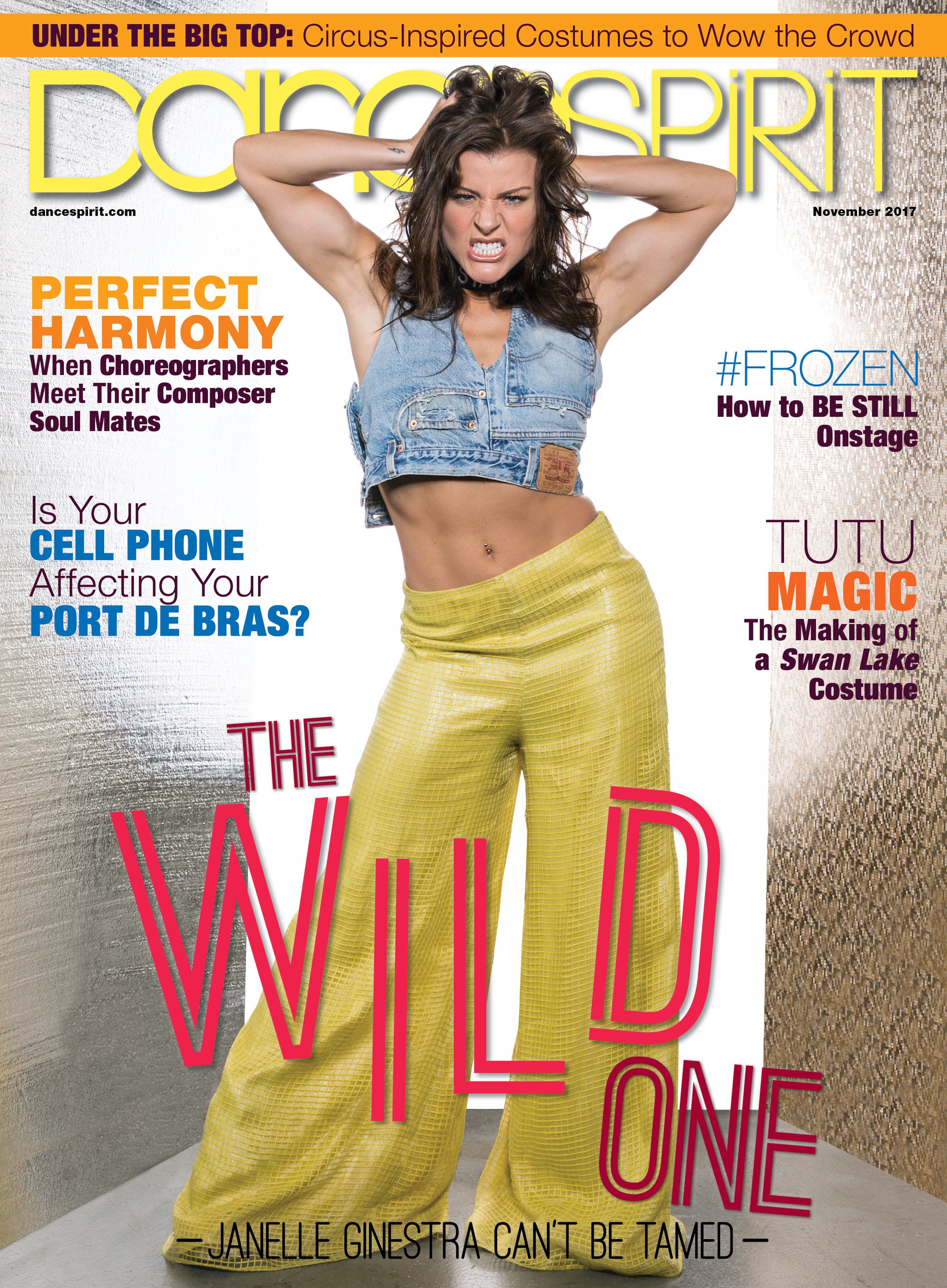 Get Dance Spirit in your inbox