MSG Entertainment
Turkey is great and all, but the best part of Thanksgiving? It's watching some truly fantastic dancing on television, courtesy the Macy's Thanksgiving Day Parade. On Thursday, when your arms are sore from mashing potatoes and/or you need to escape crazy Aunt Linda, head to the living room to catch these super-dancey parade highlights:
Keep reading...
Show less
Via @Rockettes on Twitter
Look, guys, we know: It is too darn early for holly-jolliness. But the Rockettes appeared on the "Today" show this morning to promote the Radio City Christmas Spectacular, and we can't help it—as soon as we see that iconic kickline, we start daydreaming about sleigh bells and mistletoe and gingerbread lattes.
Keep reading...
Show less
Wanna be a Rockette? I know. We all do. But while sharing the Radio City Music Hall stage with a squad of fabulous high-kicking ladies may feel like a faraway dream (at least for the moment!), now you can learn some of the Rockettes' signature choreography right in your own living room, thanks to the Rockettes Dance Moves video series.
What's that? You've already obsessively watched every available YouTube snippet of the Rockettes, trying to absorb each chaîné turn and kick-ball-change? I know. We all have. But the Rockettes Dance Moves videos are different: They actually break down the minute details of the group's high-precision choreography, from fingertip to LaDuca-clad toe. It's a true insider's peek at the group's world-famous choreo.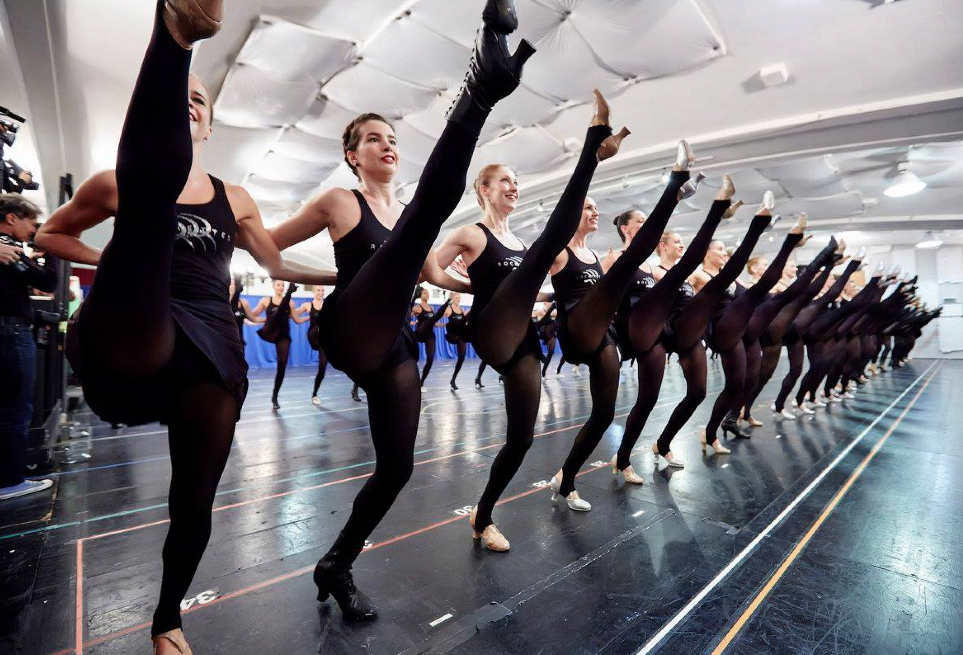 Basically, the videos take you here—inside the rehearsal studio with Rockettes. Neat. (photo via the Rockettes Facebook page)
The Rockettes are rolling out a new Rockettes Dance Moves video every couple of days. A grand total of eight will eventually grace the interwebs, so keep your eyes on the group's Facebook and Twitter accounts. But for the moment, please enjoy the first vid in the series, which breaks down the super-famous "Squad Revolve" from the "Parade of the Wooden Soldiers":
It's an indisputable fact that the Radio City Rockettes never look bad. (I mean, these ladies can even work it in toy soldier costumes.) But we've become so accustomed to seeing them dolled up in holiday-themed costumes—candy stripes, snow flakes, Santa suits and the like—it was hard for us to imagine what their looks for the New York Spring Spectacular might be.
Whelp, we are sooo not disappointed. The show that seems to have brought out all the big guns enlisted three top fashion designers—Diane Von Furstenberg, Zac Posen and Isaac Mizrahi—to each create one look for the Spring Spectacular's ode to New York Fashion Week. High fashion + dance is always a good thing, and we're thrilled to see the two worlds collide outside of ballet. (If you're listening, fashion gods, that doesn't mean we don't want more ballet couture collaborations. Please keep those coming, too. #neverenough)
You can check out the three designs below, but if you'd prefer to see them in person, we've got some fantastic news: It's still not too late to enter our New York Spring Spectacular ticket giveaway for the March 27 performance. Or, if you'd rather guarantee your spot in the audience, you can purchase tickets using the discount code DANCE and save 20 percent. You've got options!
Performances run through April 12 at Radio City Music Hall in NYC. Click here to enter the March 27 ticket giveaway, or here to purchase discounted tickets.
All slideshow photos by Angela Cranford/MSG Photos.
[portfolio_slideshow nowrap=0 thumbs=true timeout=4000 showtitles=true showcaps=true showdesc=true]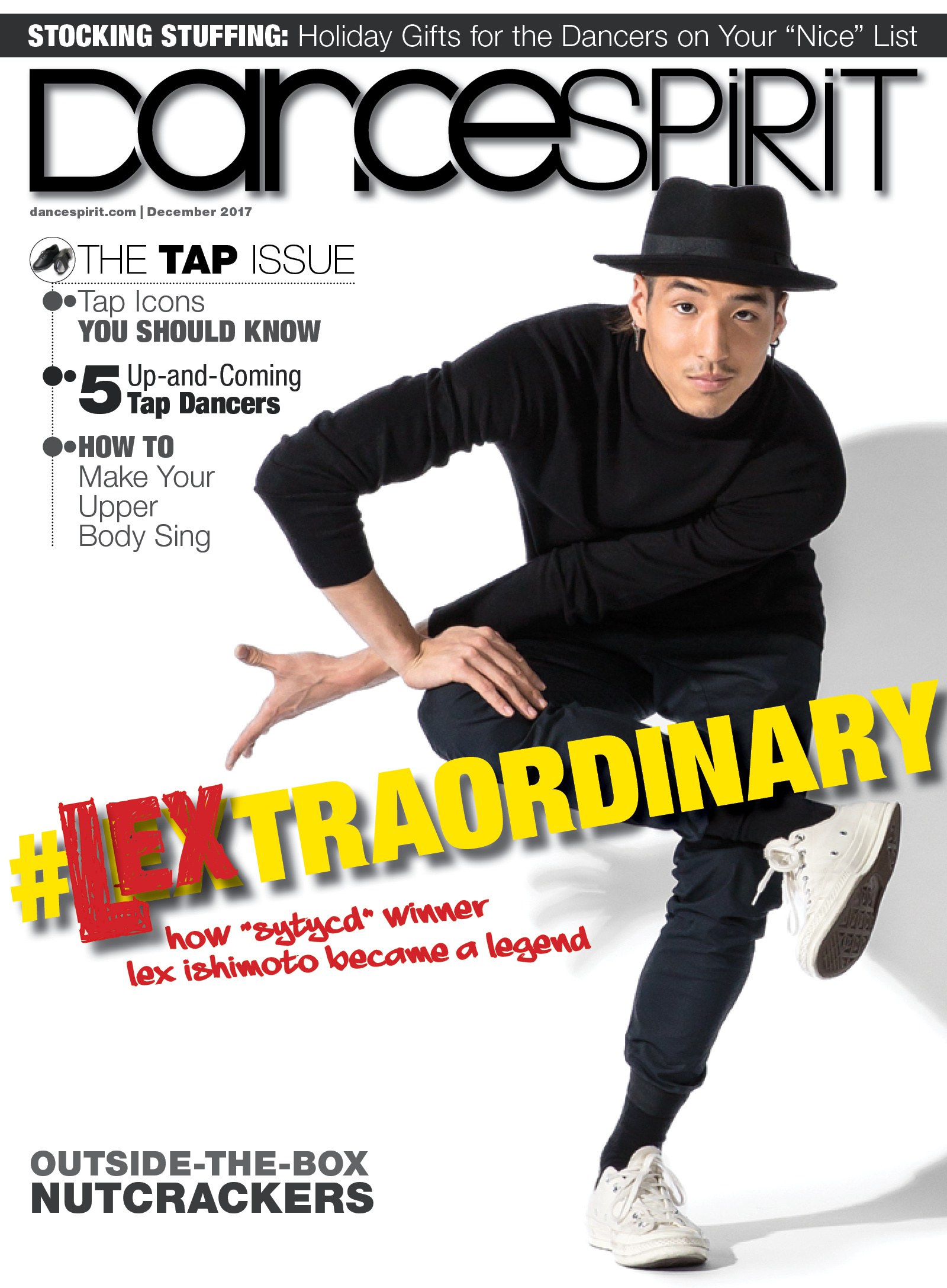 Get Dance Spirit in your inbox