Wanna be a Rockette? I know. We all do. But while sharing the Radio City Music Hall stage with a squad of fabulous high-kicking ladies may feel like a faraway dream (at least for the moment!), now you can learn some of the Rockettes' signature choreography right in your own living room, thanks to the Rockettes Dance Moves video series.
What's that? You've already obsessively watched every available YouTube snippet of the Rockettes, trying to absorb each chaîné turn and kick-ball-change? I know. We all have. But the Rockettes Dance Moves videos are different: They actually break down the minute details of the group's high-precision choreography, from fingertip to LaDuca-clad toe. It's a true insider's peek at the group's world-famous choreo.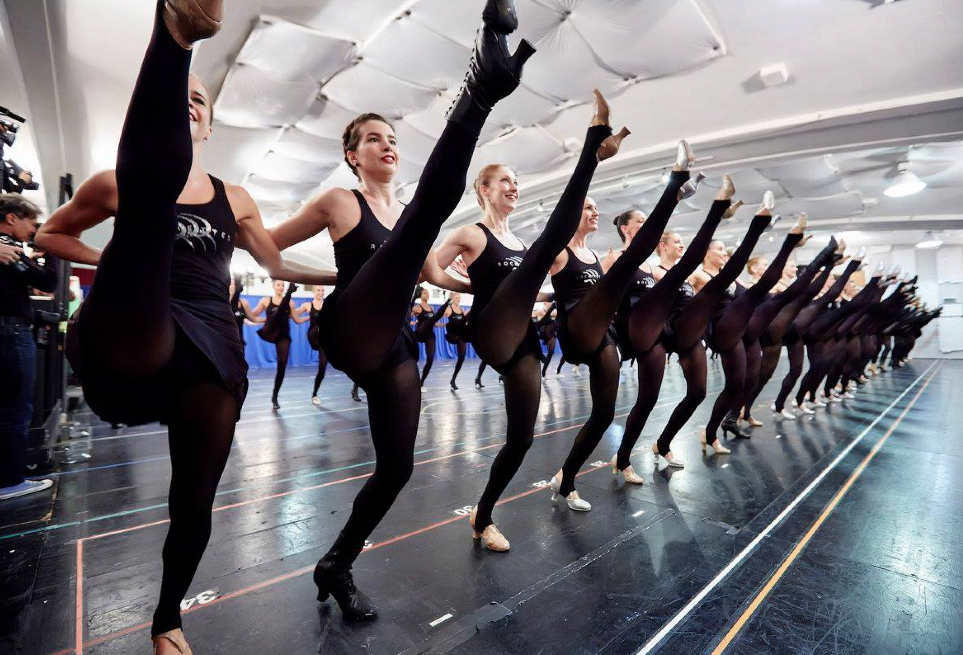 Basically, the videos take you here—inside the rehearsal studio with Rockettes. Neat. (photo via the Rockettes Facebook page)
The Rockettes are rolling out a new Rockettes Dance Moves video every couple of days. A grand total of eight will eventually grace the interwebs, so keep your eyes on the group's Facebook and Twitter accounts. But for the moment, please enjoy the first vid in the series, which breaks down the super-famous "Squad Revolve" from the "Parade of the Wooden Soldiers":
It's an indisputable fact that the Radio City Rockettes never look bad. (I mean, these ladies can even work it in toy soldier costumes.) But we've become so accustomed to seeing them dolled up in holiday-themed costumes—candy stripes, snow flakes, Santa suits and the like—it was hard for us to imagine what their looks for the New York Spring Spectacular might be.
Whelp, we are sooo not disappointed. The show that seems to have brought out all the big guns enlisted three top fashion designers—Diane Von Furstenberg, Zac Posen and Isaac Mizrahi—to each create one look for the Spring Spectacular's ode to New York Fashion Week. High fashion + dance is always a good thing, and we're thrilled to see the two worlds collide outside of ballet. (If you're listening, fashion gods, that doesn't mean we don't want more ballet couture collaborations. Please keep those coming, too. #neverenough)
You can check out the three designs below, but if you'd prefer to see them in person, we've got some fantastic news: It's still not too late to enter our New York Spring Spectacular ticket giveaway for the March 27 performance. Or, if you'd rather guarantee your spot in the audience, you can purchase tickets using the discount code DANCE and save 20 percent. You've got options!
Performances run through April 12 at Radio City Music Hall in NYC. Click here to enter the March 27 ticket giveaway, or here to purchase discounted tickets.
All slideshow photos by Angela Cranford/MSG Photos.
[portfolio_slideshow nowrap=0 thumbs=true timeout=4000 showtitles=true showcaps=true showdesc=true]
To me, Thanksgiving means three things: delicious food, quality family time and the Macy's Thanksgiving Day Parade. Nothing says "It's the holidays!" quite like wrestling a turkey into the oven, while looking over my shoulder to make sure I haven't missed the Radio City Rockettes. (This has yet to end in disaster, knock on wood.)
So each November, I begin scouring the web for hints about the year's dancetastic performers. And I'm super psyched for what 2013 has to offer.
First, there's the pre-parade show, which features an assortment of fun dance numbers to celebrate the year's new Broadway shows. Get excited for excerpts from Motown, Pippin, and Matilda: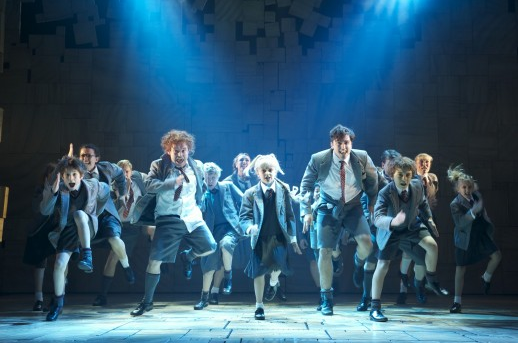 The Revolting Children from Matilda the Musical
In case that's not enough, we get a sneak-peek at The Sound of Music, Live!--an NBC telecast, airing December 5 at 8/7c, starring Carrie Underwood: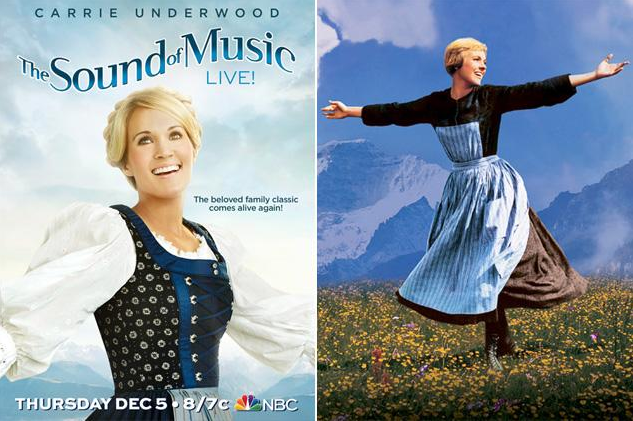 (courtesy NBC/Everett Collection)
The pre-parade show also features the world-famous Radio City Rockettes, who never fail to kick it up a notch: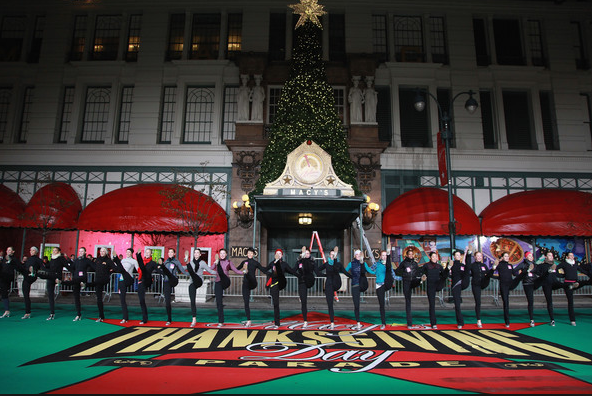 The Radio City Rockettes perform at the 86th annual Macy's Thanksgiving Day Parade (by Taylor Hill/Getty Images North America)
After that, the parade procession begins (led by those ginormous character balloons..Snoopy's coming back this year guys!).
My favorite part of the procession? The various dance teams, who travel from all over the country to show off their spirit and skill in the Big Apple. This year, we'll be entertained by the South Shore Drill Team, Varsity Spirit Cheer, Spirit of America Dance, All That! (a clogging group that appeared on "America's Got Talent") and J.U.M.P. (Jumpers United for Macy's Parade).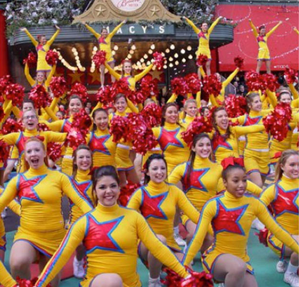 Varsity Spirit Cheer brings infectious energy to the Macy's Thanksgiving Day Parade.
Added bonus: Cirque du Soleil is teaming up with Macy's this year to debut Dreamseeker, one of the parade's largest floats (which is sure to feature some of our favorite bendy acrobats).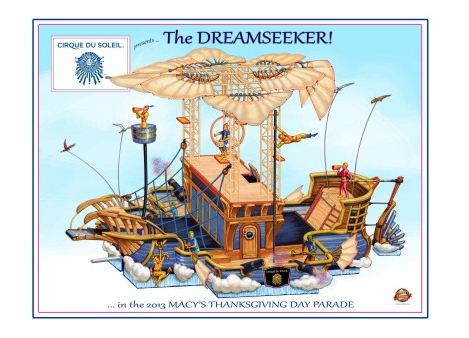 The 87th annual Macy's Thanksgiving Day Parade airs Thursday, November 28 from 9am to noon on NBC.
Get excited! (And don't forget about that turkey in the oven...)
It's official! Not only are the Rockettes unveiling a brand new summer show this year—titled New York Spectacular Starring the Radio City Rockettes—but they've also tapped genius Mia Michaels to choreograph and direct.
That's right: Michaels will be given full creative reign. And after the awesome opening number she created for last year's Spring Spectacular, we're super excited to see the finished product. "The Rockettes are such a special group of women, and no other dance company in the world delivers the same kind of passion, femininity and power through dance. It is going to be an epic ride!" Michaels says in a Rockettes press release.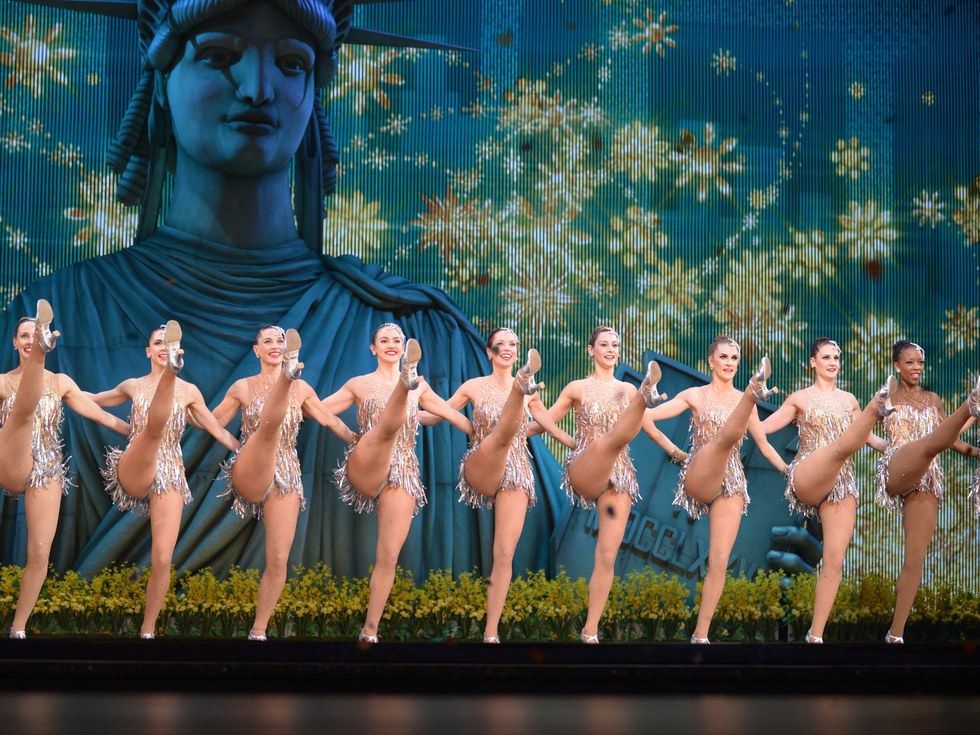 A classic kickline from last year's Spring Spectacular show (photo by Jason Allen via USA TODAY)
The show will pay tribute to NYC, following the adventures of a brother and sister who get separated from their parents during a trip to the city. The siblings will make their way through the Big Apple, receiving help from various landmarks come to life—from the Wall Street bull to the George M. Cohan statue in Times Square.
A few favorite elements from last year's spring show will make an appearance this year, too: The 26-foot Statue of Liberty puppet and the jaw-dropping tap number in real rainfall to "Singin' in the Rain" (sans Derek Hough, unfortunately) will return. What won't be included this time around? The Spring Spectacular's celeb cameos, either in person (à la DHough) or via voiceover. The leggy Rockette ladies will be the stars of the show, which we're more than OK with.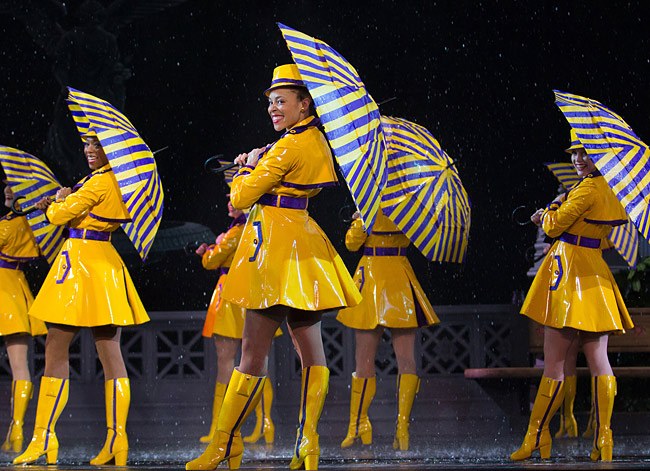 The epic "Singin' in the Rain" tap number from last year's Spring Spectacular (photo by Dan Niver via NewYork.com)
The New York Spectacular runs all summer (June 15–August 7) at Radio City Music Hall. Be sure to check it out when you're in town for Nationals or summer intensives!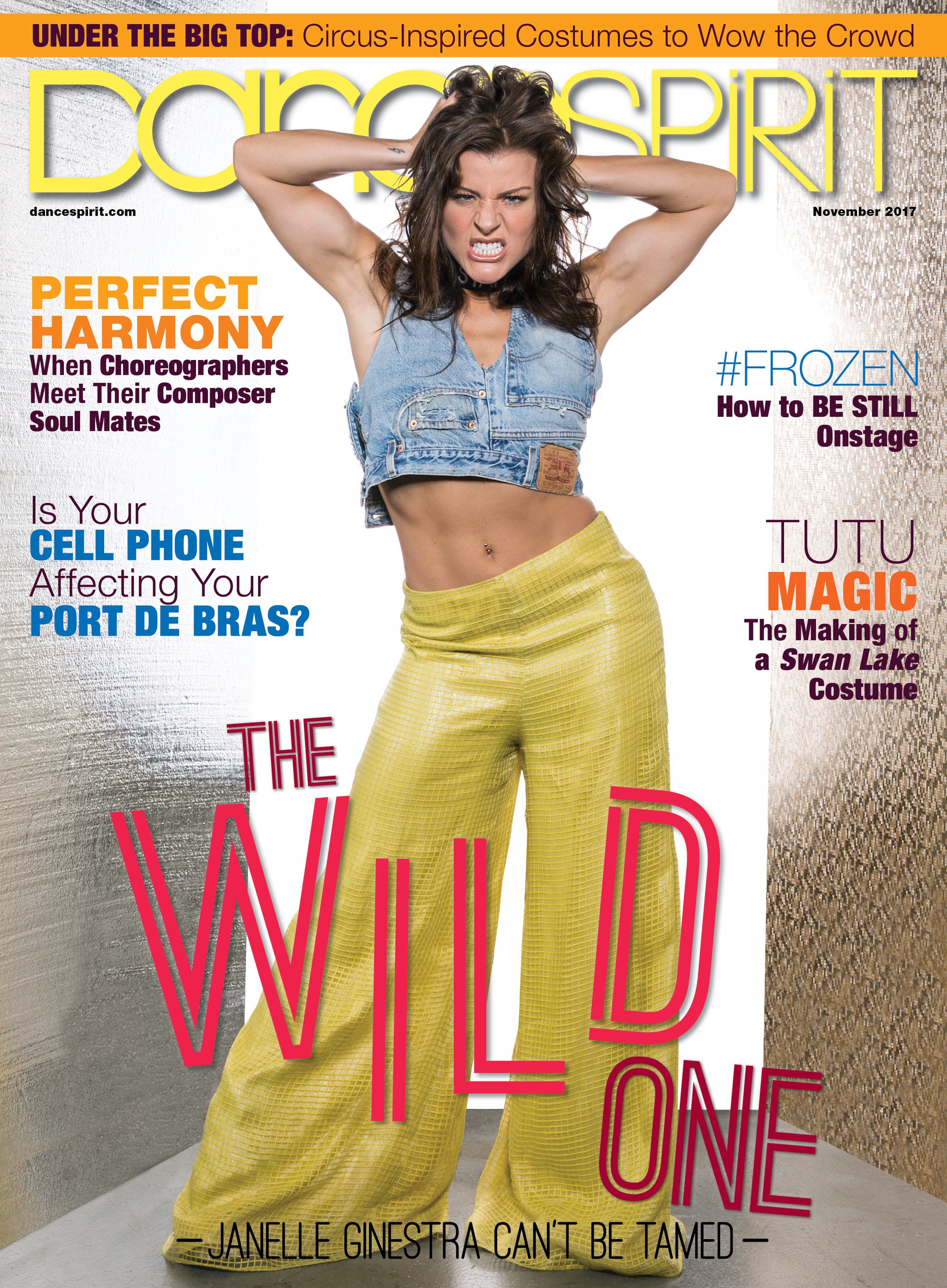 Get Dance Spirit in your inbox