Apr. 18, 2017 02:16PM EST
Yo current "Dancing with the Stars" competitors, we're really happy for you, and we're gonna let you finish, but last night Alfonso Ribeiro and J.T. Church had one of the best "DWTS" opening numbers of ALL TIME.
Keep reading...
Show less
Mar. 28, 2017 07:33PM EST
Guys, it's only week 2 and this season is already one to remember. ICYMI, last night's "Dancing with the Stars" episode had so many ups and downs it's hard to keep track.
Keep reading...
Show less
Mar. 23, 2017 11:01AM EST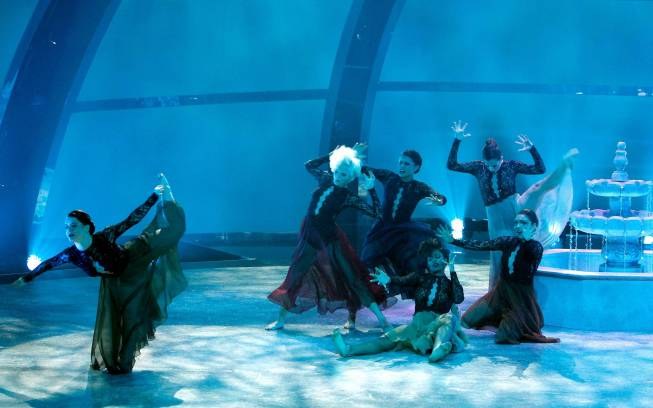 Stacey Tookey transforms the girls. (Adam Rose/FOX)
This episode didn't start off well: For the second week in a row, it was bad news bears for the boys. Tucker (no!) has an infection in his knee and can't compete this week. Then, who's in danger? Almost all of my favorites! Amy, Malece, Jenna, Tucker, Nico, Alan. Sigh… As soon as the dancing started, though, the episode got much better. This group is the Top 12 for a reason, and number after number just looked amazing! It was hard to choose, but here are my top 5 moments from this week's show:
1. The battle-for-your-life solos. Not that I ever want to see amazing dancers in the bottom, but one perk is that we got to watch them dance! Tucker, it seems, had made a miraculous recovery and danced flawlessly. Amy showed off her firecrackery self. Malece was beautiful, and Alan was just too cute. Can't we keep them all?! (P.S. Can we discuss how the judges saved Jenna AGAIN? Not that I don't love me some Jenna, but this is getting a little predictable.)
2. Hayley found her inner Gypsy. It's no secret that Hayley is one of the most technically perfect dancers on the show, and when combined with Nico's charm and Sean Cheesman's choreography, it's magical. Then there was that leg grab/lift/throw/flippy thing. Whoa!!! I'm going to go ahead and dub that the best leg grab/lift/throw/flippy thing on "SYTYCD" ever. But seriously, it was amazing. Standing ovation!
3. Pirates of the Paso Doble. Jenna and Tucker (who apparently coats himself in Axe body spray before rehearsals. All bad.) were paired up for this striking Jean-Marc Genereax number. Due to Tucker's injury, Alex Wong (yay!) fills in. Jean-Marc is certainly at his best when he's choreographing a paso. And I missed you Tucker, but these two made a great pair. Fierce pirate fun, I say. And, as if it couldn't get any better, Nigel told the Best. Joke. Ever. "Why are pirates called pirates? Because they argghhhhh." I'll be giggling at that one all day.
4. Fik-Shun and Amy waltzed it up. Confession: When a couple pulls the Viennese Waltz, it's often my cue to take a break and get a snack. But these two kept me captivated. As Amy said, it was the perfect way to rap up their partnership. So lovely—and so different from their kooky personalities! Mary said there were technical issues, but I certainly didn't notice them. And we knew after this piece (because Nigel and Kenny Ortega essentially told us so) that Amy would be saved, and we'd say goodbye to Malece. Way to ruin the surprise, guys!
5. Stacey Tookey turned the girls into women. My goodness, I love Stacey Tookey. You know who else I love? These girls! The final six formed such a cohesive, technically strong group, and as Mary said, there was no weak link. This fountain of youth-inspired dance will go down as one of my favorite group routines. I couldn't take my eyes off the TV. Another well-deserved standing ovation!
When it came down to elimination time, Nigel gave Malece and Alan the boot, but told them he still wanted them to go on tour. So here you have it, boys and girls, your TOP TEN DANCERS! Amy, Aaron, Jasmine, Hayley, Fik-Shun, Makenzie, Jenna, Nico, Paul and Tucker will kick off the tour on October 1! We'll be there. Will you?
We can't wait for the All-Stars to join the show next week. But in the meantime, enter our "SYTYCD" finale sweepstakes contest—you could win a trip to the Season 10 finale! And don't forget to let us know what you thought of this week's episode in the comments!
Mar. 23, 2017 10:49AM EST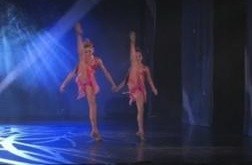 Bam!
"Dance Moms," I've missed you this last month. In fact, I've missed you so much that the fact that this episode was full of Cathy and her fame-hungry dance dads, way too much crying and almost no Mackenzie moments only mildly upset me. (But don't do it again!) At least it was also chock full of dancerly romance! Here are my top three AWESOME and AWKWARD moments.
AWKWARD: Maddie and Gino sitting in a tree… While this little crush is the cutest thing in the whole wide world, the way the adults handle it is pretty disgusting. Apparently, Gino gave Maddie a kiss on the cheek at the last competition. While this was no make out (Mom Melissa makes that very clear), it was definitely the most scandalous kiss in "Dance Moms" history. At least Abby and Cathy can finally agree on one thing: no kissing the enemy!
AWESOME: The "group" dance—although you can hardly call this the group without Paige, Brooke or Mackenzie. Still, Maddie, Chloe, Nia and Kendall make an excellent foursome of "bad girls." They couldn't have been more in sync if they were clones of each other, and the choreography was so cute! Even if Candy Apples' bicycle/unicycle dance hadn't been kind of all over the place, I still think the girls would have nailed the top score.
AWKWARD: Gino and Zack do an emotional dance about Anthony's late father. While I generally love when choreographers use their own emotional experiences to inspire movement, this was probably not the best venue to honor your dad who died only one week earlier, Anthony. Plus, this routine, while sweet, was pretty darn boring. Only Candy Apples would bring in fabulous dancers from all across the country and then give them choreography that's mostly just hugging and caressing each other. Where's the dancing?! Abby, as usual, was honest about not liking the dance, and the Apples freaked out. It all ended in a ridiculous fight where Cathy cried because no one had her back. The dads get all awkward and uncomfortable, except for Jalen's dad, who has clearly decided that his life goal is to live up Cathy's butt. Then Gino's dad asks to join the ALDC. Sigh… In case you haven't noticed, I'm not the biggest fan of the adults associated with Candy Apples.
AWESOME: Chloe and Maddie dancing together. Thank goodness we get to take a break from this little battle (although it looks like it's coming back in full force on the next episode…). Again, their synchronization was insane. That first place win was no surprise. Now the question is: How is Abby going to decide who goes on the top of the pyramid next week?
AWKWARD: Mom Kelly, for this entire episode. I don't even know where to start. First, Abby told her that both Brooke and Paige would be featured at competition, which upset her for a reason I must have missed. Then Mom Jill stirred up trouble and Mom Christi yelled in Paige's face. So now Kelly has an actual reason to be upset, but says she's not upset. Then both her daughters do really well, so she cries and says she's leaving the ALDC. I'm confused…
AWESOME Brooke gets to dance with the seniors! Oh, was Brooke too old for this group of munchkins? Of course she was! She's not quite at the seniors' level yet, but at least she's finally being challenged. And holy beautiful dancers, Abby. It's eye opening to see how well-trained and professional Abby's kids grow up to be (yup, she knows what she's doing!). To make this little twist even better, cute 17-year-old Kevin is a part of this dance, and he takes Brooke on a date (because Abby makes him). Turns out, Kevin can eat a lot of dessert. I think these two are just precious together. Can I be invited to their wedding, please?
Time for the QUOTE OF THE WEEK:
"Miss Abby always says, no boys, no boys. But this is the second date she's set me up on!" – Brooke
And, just for kicks, here's a fun fact that will blow your mind: ALDC dancer Kevin (Brooke's date) and Candy Apples dancer Gino (Maddie's crush) are BROTHERS! Both beautiful dancers, they study at Dance Attack in Miami, FL. (Apparently, Kevin's been competing this piece with ALDC as a guest all season.) Oh Lifetime, as if this show wasn't scripted enough…
That's all for this week. Tune in next week for more "Dance Moms" fun and, of course, another recap.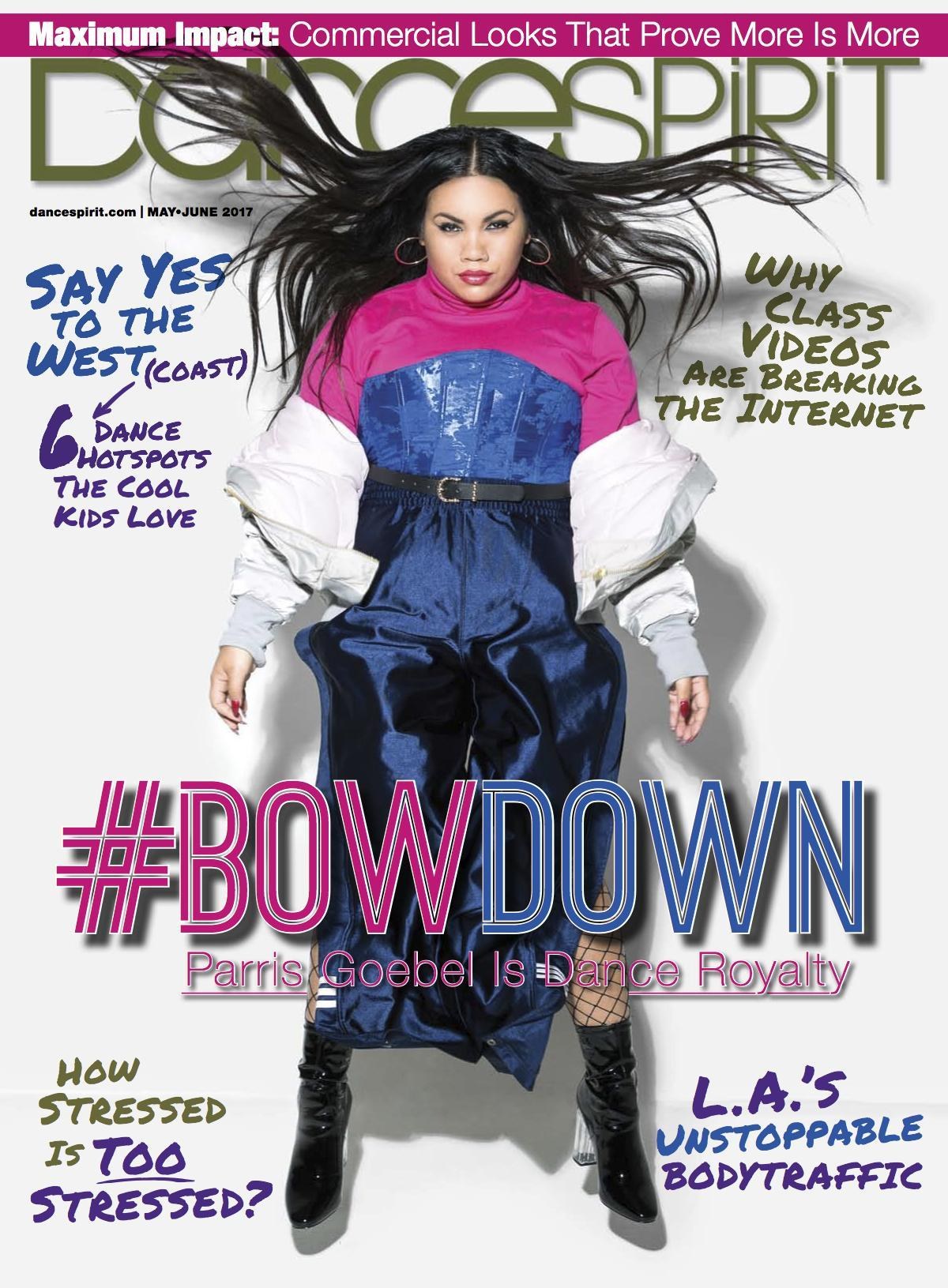 Get Dance Spirit in your inbox