(From left) Reese Hatala and Phoenix Lil' Mini in "LULAS" (via YouTube)
What happens when Willdabeast Adams gets two of his most amazing lilBEASTS—the pint-sized Reese Hatala and Phoenix Lil' Mini, aka LULAS ("Love U Like A Sister")—to make a video set to a throwback mashup of songs? So, so much cuteness. And so, so much 🔥🔥🔥 .
Keep reading...
Show less
We'll always love watching Janelle Ginestra's harder-hitting choreo. But there's something special about her newest video, which is less about slaying and more about FEELING. (Well, feeling while slaying. Ginestra's never not slaying.)
Keep reading...
Show less
There are a ton of formidable sister acts out there: Tappers and filmmakers Chloé and Maud Arnold, super-twins Samantha and Jenelle Figgins, triple-threats Maddie and Mackenzie Ziegler. Now, you can add Taylor Hatala and her little sister Reese to the list.
We caught a glimpse of them dancing together in Janelle Ginestra's choreo for the dance video "City Ghouls." In their latest, a dance video of the cutest dress-up party ever, you can see that Reese is tiny but she's the real deal. She can hang with Taylor in this hard hitting Ginestra choreography, and can mug for the camera like the best of them.
She's clearly inherited her sister's legendary stank face. Enjoy!
P.S. This video is 100% my spring fashion inspiration.
I can't get enough of Janelle Ginestra's high-octane, take-no-prisoners choreo.
I really can't get enough of Ginestra's #squad of fabulous hip-hop littles. (Oh hi, Taylor Hatala and Larsen Thompson.)
And I REALLY can't get enough of Ginestra's squad doing Ginestra's choreo. ("Run the World"? "IDFWU"? Pretty much everything Fraternal Twins-related? YUP.)
So a new video in which Ginestra's young'uns channel the Monster High ghouls and whip through her choreography all over "Boo York"? Guess what: I CAN'T GET ENOUGH OF IT.
Oh-so-cutely titled "City Ghouls," the video is set to "Fright Lights, Big City" from the new Monster High movie musical, Boo York, Boo York. Ginestra teamed up with L.A.'s busiest dance film director, Tim Milgram (no way that dude sleeps), to create a frightfully delightful romp through the streets—and, occasionally, fire escapes—of New Boo York.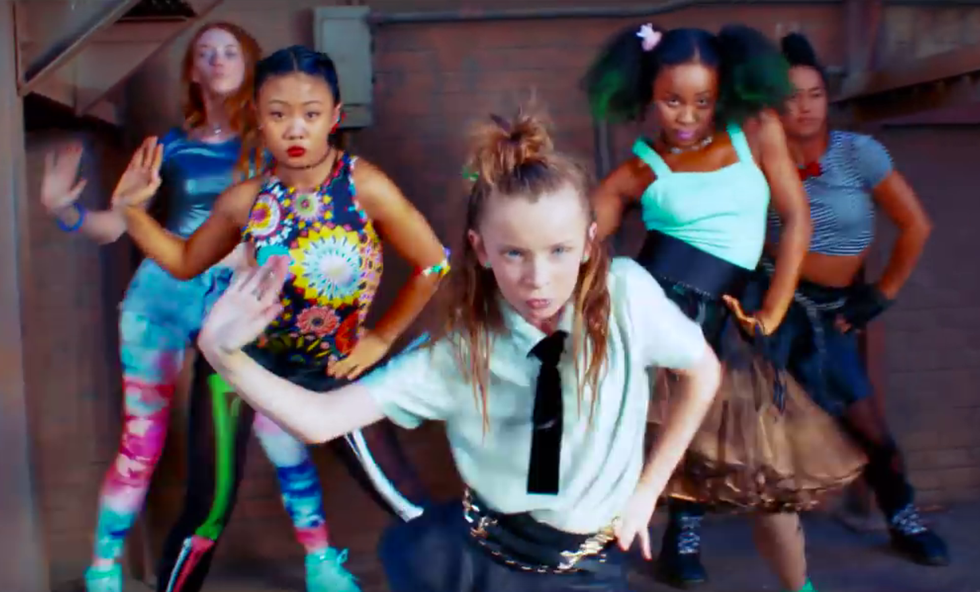 GET IT Taylor. (screenshot via YouTube)
The best part? The all-star cast includes Taylor, Larsen, Kyndall Harris, Tori Caro, Kerrynton Jones, Trinity Inay, Lexee Smith and Reese Hatala. (That's right: We get both Taylor and her baby sister Reese. They'd be adorable if they weren't so busy being fierce.)
Watch the full video below—and Monster High fans, check out the complete Boo York, Boo York soundtrack here.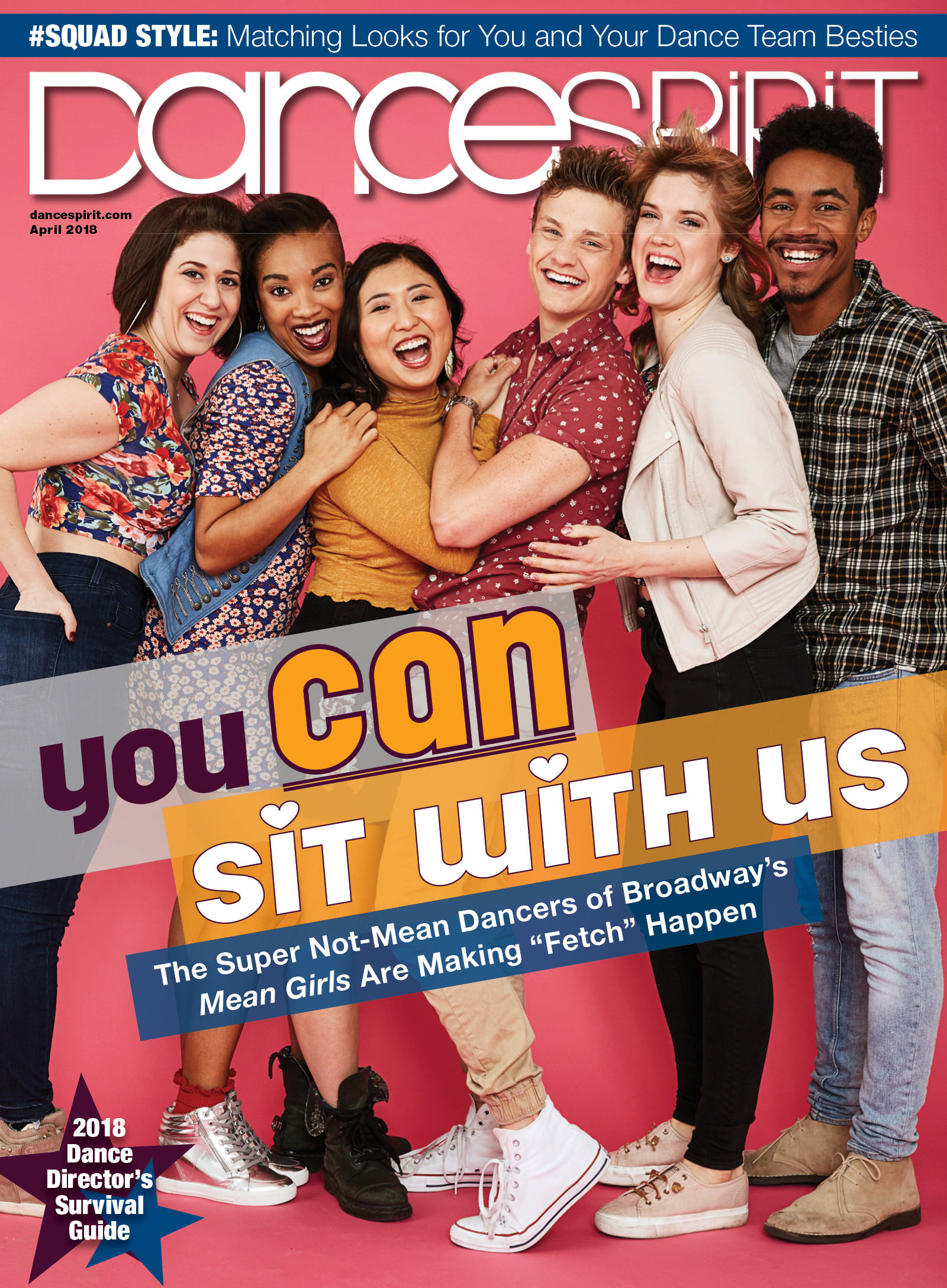 Get Dance Spirit in your inbox