How To
Jul. 07, 2017 12:30PM EST
(courtesy Jae Blaze)
Remember Rihanna's epic onstage dance party at the 2016 MTV VMAs? She effortlessly flowed through a mashup of "Rude Boy," "What's My Name" and "Work," wearing a feathery bra-top, baggy pants and an oversized T-shirt wrapped around her head. And the dozens of backup dancers? They weren't really backup—Rihanna was clearly part of the group, and the group was having an amazing time grooving together. The sound, choreography, costuming and camaraderie were pure dancehall.
"Dancehall is a genre created in Jamaica," says Jae Blaze, a dancehall instructor at L.A.'s Millennium Dance Complex (MDC) who has choreographed and danced for Rihanna and other international pop artists. Though the dance element was originally considered a freestyle form, classes are popping up at top studios from coast to coast. Here's what you need to know about this branch of the street-dance family tree.
Keep reading...
Show less
Oh, the MTV Video Music Awards. Aka the night we're gifted with performances by some of music's hottest names. Aka the night where crazy costumes, fabulous gimmicks and fierce dancing reign supreme. We truly missed you.
But...to our surprise, last night's show was a tad tame, amirite? There weren't any hosts, no feuding or drama and zero performances that were stunningly over the top, per usual. All in all it was still an iconic night, though, and there were plenty of dance-y moments to gush over. Take a look at our top highlights:
The Beyoncé Takeover
It's been a long six months since Queen Bey's Super Bowl domination and we were desperate for another live performance to obsess over. Thankfully, last night's VMAs gifted us with more Beyoncé perfection than we ever could have dreamed. Case in point: A record-setting 8 award wins (including Video of the Year for "Formation") and an epic 15-minute long Lemonade highlights performance complete with a fierce squad of dancers like Ebony Williams. Oh, and then there was that adorable mommy-daughter red carpet fashion moment that's currently breaking the internet. Long story short, Bey slayed.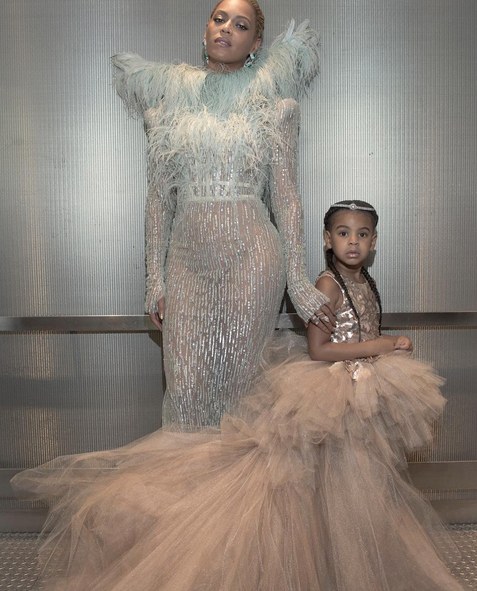 Like mother like daughter before the show. (Photo via Instagram, @Beyonce)
Prepare to be mesmerized:
Rihanna's Dancers
Rihanna also stole the show with four different performances to a ton of her hit songs. The best part? She surrounded herself with lots of new faces like Lilly Leithner, Kimberley Taylor, Kacie Noel, Dani Vitale, Sisley Loubet, Khadija Nicholas, Taeko McCarroll, Asabi Alexander, Katherine Diaz, Diana Matos, Aseil Hardison and Lance Savali to name a few. Rihanna was also presented the prestigious Vanguard Award by Drake.
See the dance goodness for yourself:
The Britney Comeback
After consistently killing it in her Vegas show and releasing a new album a few days ago, Britney Spears made her VMA comeback last night (sans a live snake, unfortunately), in her first awards show performance since 2007. She sang "Make Me" with rapper G-Eazy, and although the internet is calling her out for her apparent lip syncing, the choreo (by Charm La'Donna) was still seriously on point. We loved watching her and her awesome dancers, including Aja DePaolo and Sarah Mitchell. And tbh Brit Brit will always be the #PrincessofPop in our eyes.
Check out her full performance below and let us know what your favorite moments were!
Pop quiz! Janelle Ginestra + Rihanna + Lil Swagg + Julian Ray + an empty dance studio + a video camera = ?
Your #TurntTuesday moment of zen. Naturally.
There are few things we love more than watching our favorite dancers LIVING in choreo videos. Except, perhaps, seeing the actual creators of those ??? routines showing us all how it's done. I mean, that's how most of the commercial world's best choreographers got started: They realized nobody else could move quite the way they could. World-class dancers can take a choreographer's vision to new and amazing places, but choreography just fits differently on its creator's own body.
That's why we were so excited to see Tricia Miranda personally leading the Iggy Azalea #Team last month. And why we're similarly happy to watch Janelle Ginestra—who's been pretty much ubiquitous behind the camera recently—proving she's still VERY MUCH got it in her just-dropped choreo video, set to Rihanna's "Work."
Accompanied by Lil Swagg and Julian Ray, Ginestra gives us a master class in the laser-precise yet loose-limbed style that's made her one of the most sought-after choreographers around. And we love to watch her work work work work work work.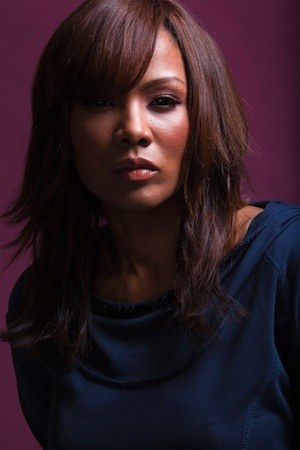 Nadine "Hi-Hat" Ruffin's resumé reads like a rundown of Hollywood's hottest talent (Rihanna, Justin Bieber, Shakira, Missy Elliott and Ke$ha, to name a few), and you'll find her name in the credits of just about every major dance flick. Now, she's received an MTV VMA Best Choreography nomination for her work on the music video for Rihanna's hit "Where Have You Been." (Tune in on September 6 to see if she takes home the award!) We caught up with Hi-Hat to learn what it's like being at the top of the industry.
Dance Spirit: What's Rihanna like as a dancer?  
Hi-Hat: Rihanna is Barbadian and I'm Jamaican, so we both understand the Caribbean vibe, and that gives us the connection we need for her dance moves. She picks up choreography pretty quickly, and through experience, I can predetermine what will work on her body and what won't.
DS: Who is your favorite artist you've worked with?
HH: All of the artists I've worked with have unique qualities, so I consider them all to be favorites. But one in particular is Missy Elliott. Missy is a trendsetter and an innovator who has kept me on my toes throughout my career!
DS: What advice do you have for dancers hoping to break into music video choreography?
HH: Remember that there are many ways to advertise your skills. Social media is a great source, and dance studios often look for choreographers to teach. Build your skills by continually creating routines. Be great at it, be original and most of all, stay passionate.
DS: What do you look for when hiring dancers?
HH: Personality, edge, groove, uniqueness and a love of dance.
DS: What's next for you?
HH: I'm blessed to be working on Rihanna's 2012 MTV VMA performance and other upcoming shows. I'm also working on projects for Shakira and "The Voice" Season 3.
Want more Hi-Hat? Check out this awesome behind-the-scenes video from the making of "Where Have You Been."
Photo by Michael Higgins.
When it comes to her killer, always dance-worthy tunes, Rihanna needs no assistance. Girl's got the "I will make you get up and move" thing nailed down.
But the one thing that perks up her hit song "Where Have You Been?" just a little?
Tap.
Specifically, Chloé Arnold's tap group, the Syncopated Ladies.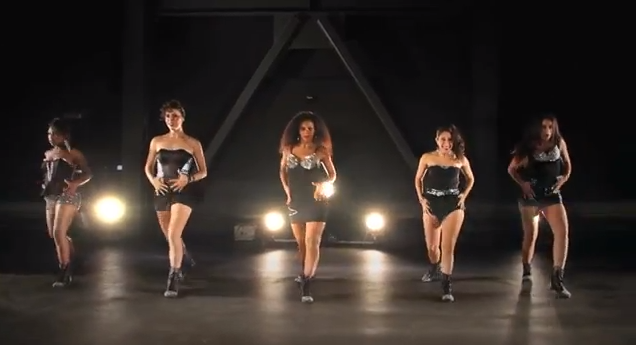 Check out this video of the five gorgeous women (we spy Melinda Sullivan!) rocking out some super-fast shuffles and turns to the sounds of Rihanna. It's pretty awesome.
And yes, it's making me dance at my desk. Join me?
The group — featuring Arnold, Sullivan, former DS cover girl Maud Arnold (yes, Chloé's sister), Sarah Reich and Anissa Irving — will perform August 11 at the L.A. Tap Festival.
Feb. 13, 2012 11:05AM EST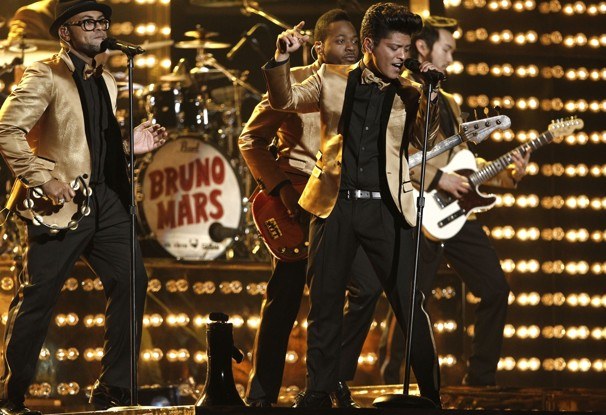 Last night's Grammys belonged to two people: Adele, who (rightfully) took home every award under the sun, and the late, great Whitney Houston. Both will always be known as singers of incredible power and purity. Like Houston, Adele has figured out that the best way to showcase a gorgeous voice is to pare everything else away. The video of Houston performing "I Will Always Love You" that played at the beginning of last night's awards showed her alone on a bare stage; Adele's performance later was similarly stripped-down (though not quite as austere as her heart-stopping rendition of "Someone Like You" at the VMAs last year). And when Jennifer Hudson paid tribute to Houston last night, she did it by herself in a single spotlight. Just a supremely talented woman and her microphone—there are few things more moving.
But I can't help myself: I've always watched the Grammys as a dance show. And this year's bittersweet Grammys didn't disappoint on that end. I fell head over heels for Rihanna's huge herd of dancers (seriously, how many people were on that stage? 50? It was AMAZING). Chris Brown tore it up, as usual, with a troupe of guys who glided and flipped all over his multi-level set. And whatever that Nicki Minaj number was—I'm not even going to try to figure that out—it did feature a group of Hollywood's finest dancers.
The performance I loved most, though, came from someone unexpected: Bruno Mars. Maybe I'm the last person in the world to know that Mars can MOVE. But his James Brown-inspired song-and-dance routine was pure joy. It came soon after host LL Cool J's somber prayer for Whitney Houston, and while segueing from that into an upbeat number could have been awkward, instead it felt just right. Houston wanted to dance with somebody; Mars danced, if not with her, for her.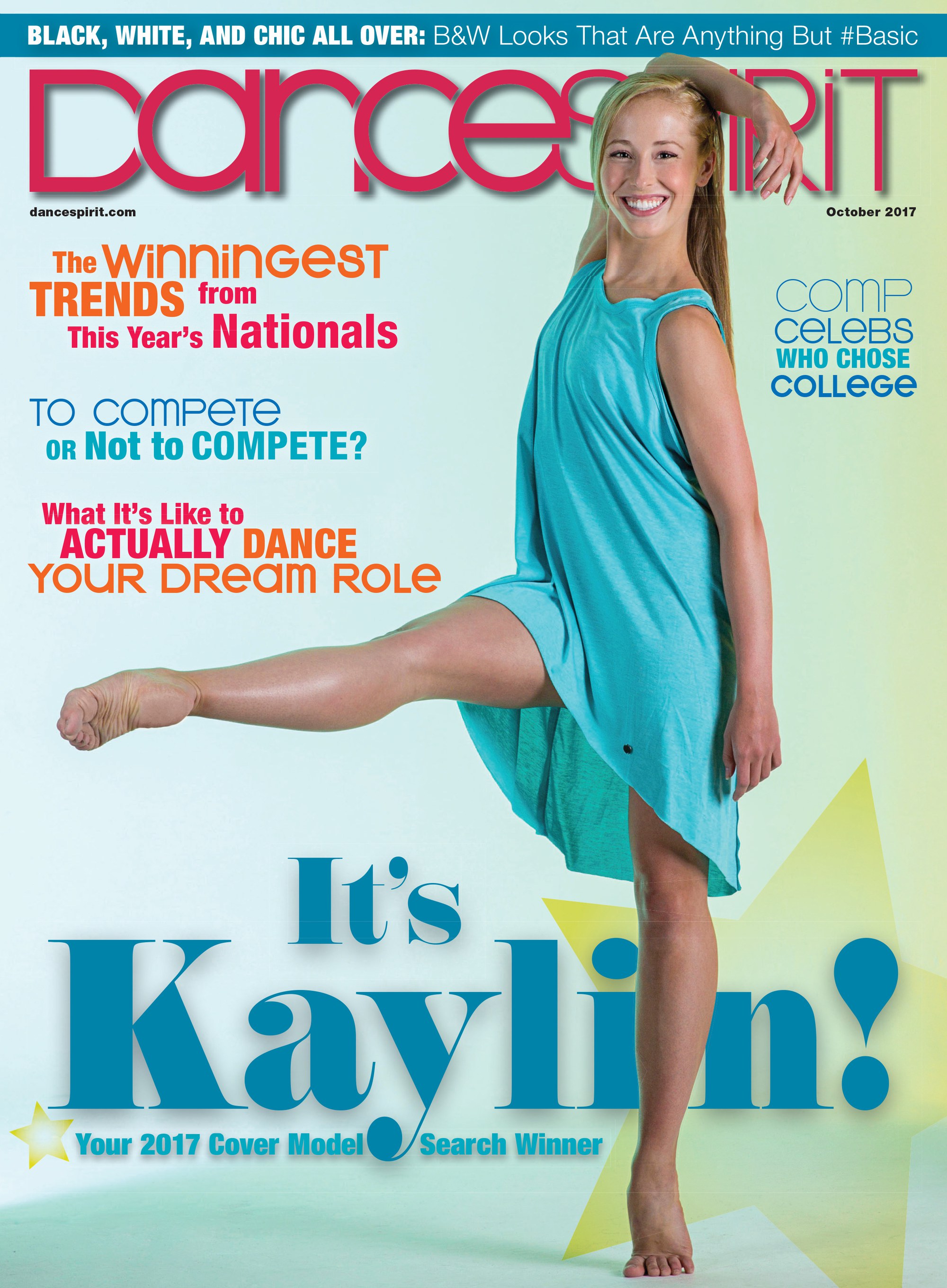 Get Dance Spirit in your inbox